BRRR!!! Use our cool winter crafts for kids to keep the kids occupied on those chilly winter days. We'll share lots of craft ideas perfect for snow days, or any day that 's too cold for kids to be outdoors for long periods of time.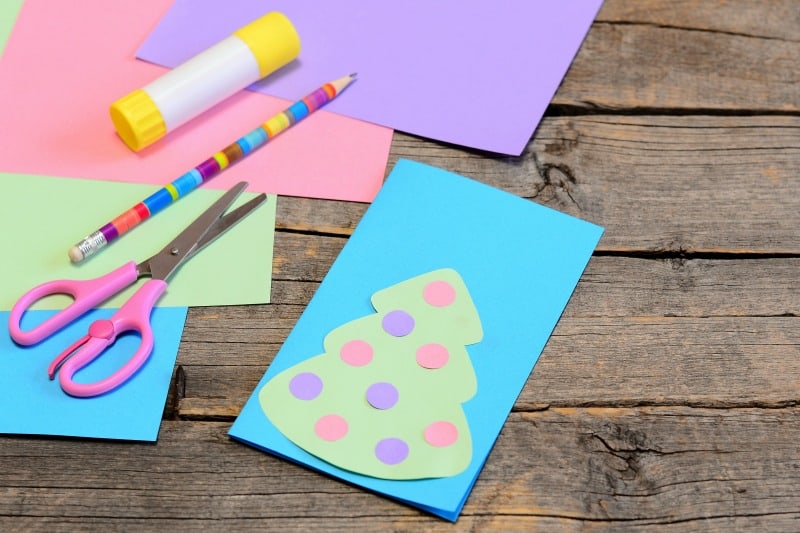 These winter crafts are good for the classroom too: why not create these on the recess breaks that are indoors because of the cold? There is also some time to fill on those last few days before winter break, so use these crafts that need only a few craft supplies.
Winter Crafts For Kids
On those winter days that are too cold for the outdoor fun, get busy with some indoor fun! Check out these winter craft ideas for kids.
Q-tip snowflakes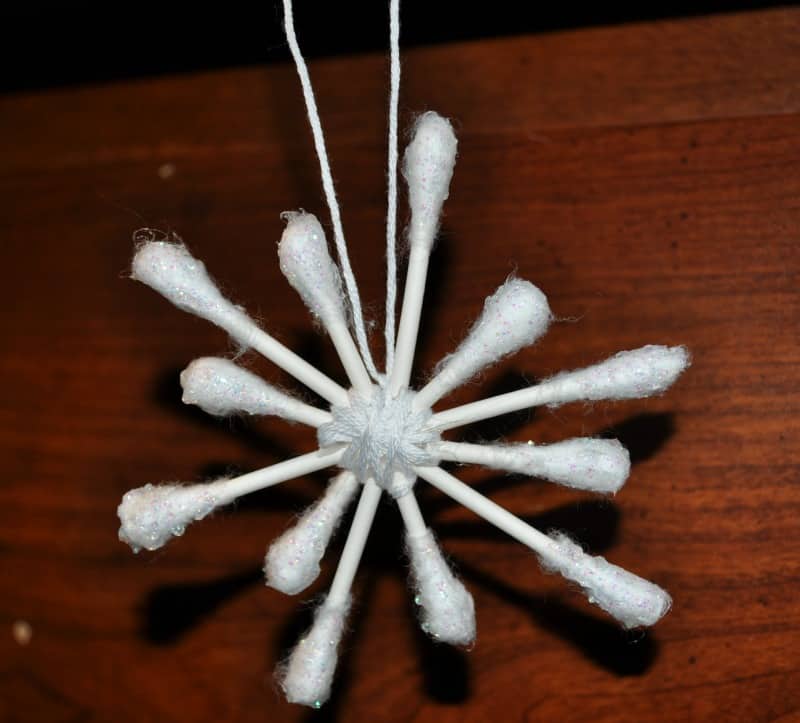 A few cotton swabs and glue, and we've got ourselves snowflakes that are not cold and will not melt!
The supplies are simple, and just your average household items. Join us in making these snowflake crafts for kids. They are beautiful decorations and ornaments made simply out of Q-tips (cotton swabs).
Supplies needed:
Tissue paper snowman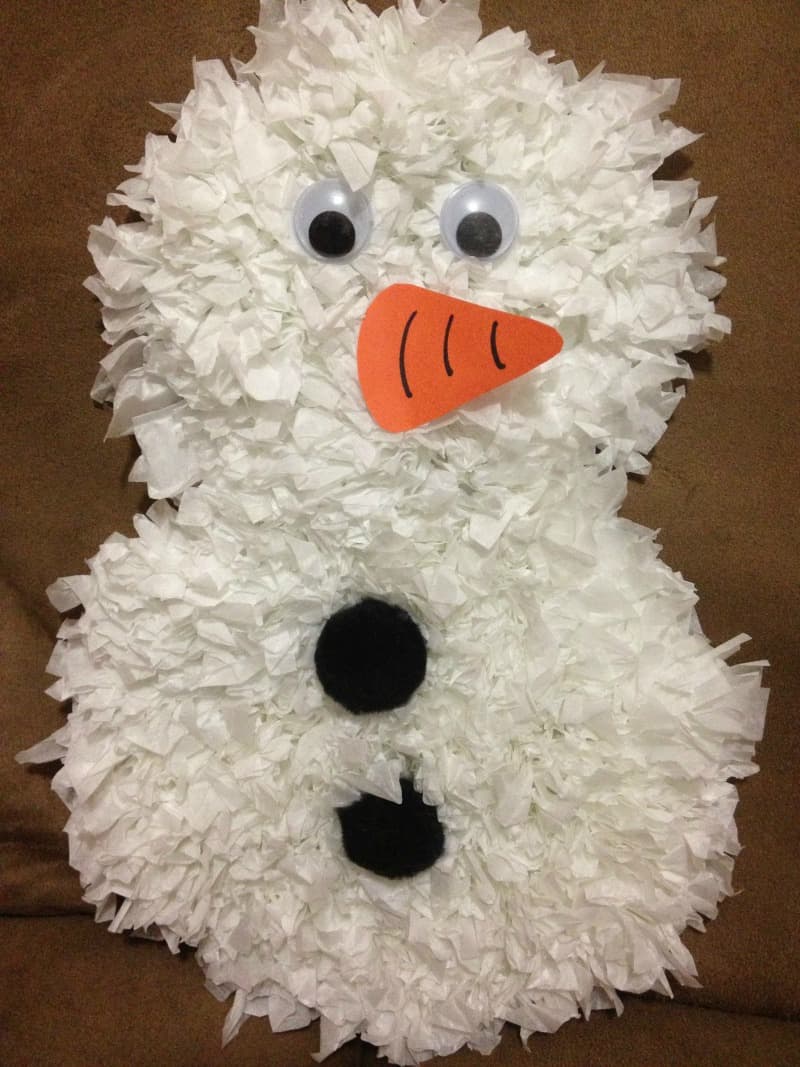 Make yourself a fuzzy little snowman with our snowman decoration. It's a fun and easy snowman craft idea that takes a little more time – so it works well to fill up the time on those last few days before Christmas holidays!
Supplies needed:
white tissue paper
glue
white & orange construction paper
googly eyes
black pom poms
pencil
scissors
Snowman Soup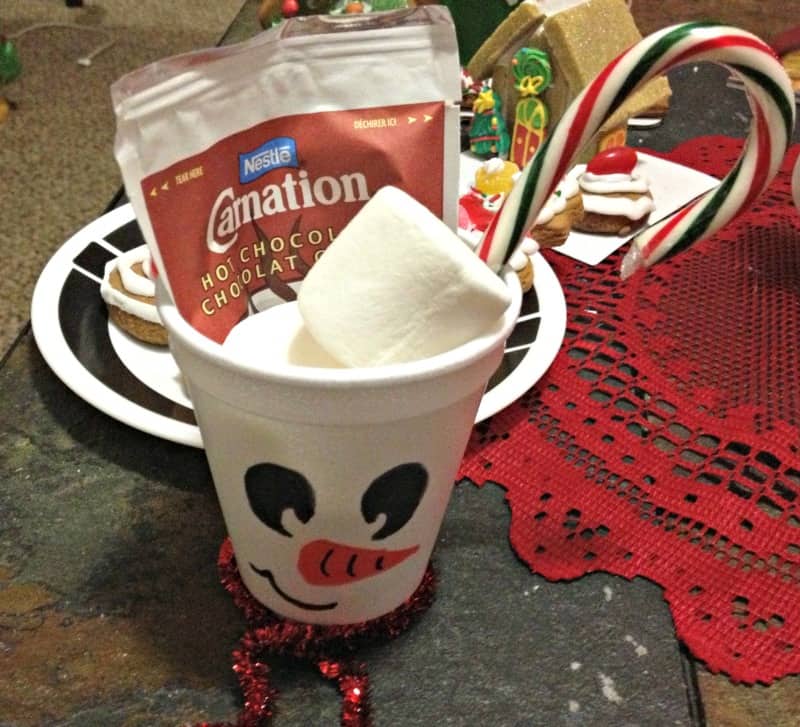 Whip up a yummy batch of snowman soup! It's a great gift idea too!
Winter is a cold season, and after playing outside you will need a foolproof way to warm yourself up. This snowman soup craft is just the recipe to warm you up from the inside out.
Supplies:
a packet of hot chocolate
2 marshmallows
candy cane
Styrofoam cup
marker
pipe cleaner
Let it snowflakes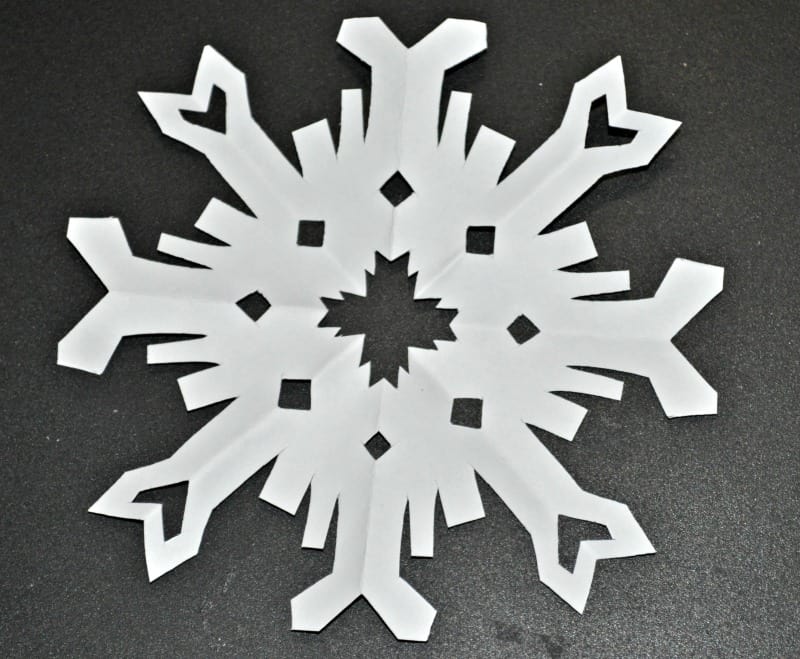 Let it Snow! With our snowflakes made of just plain old paper A classic winter craft for kids that many of us have made at one time or another.
This paper craft is very simple, and the variety of snowflakes you can make is nearly endless.
Supplies:
Cotton ball igloo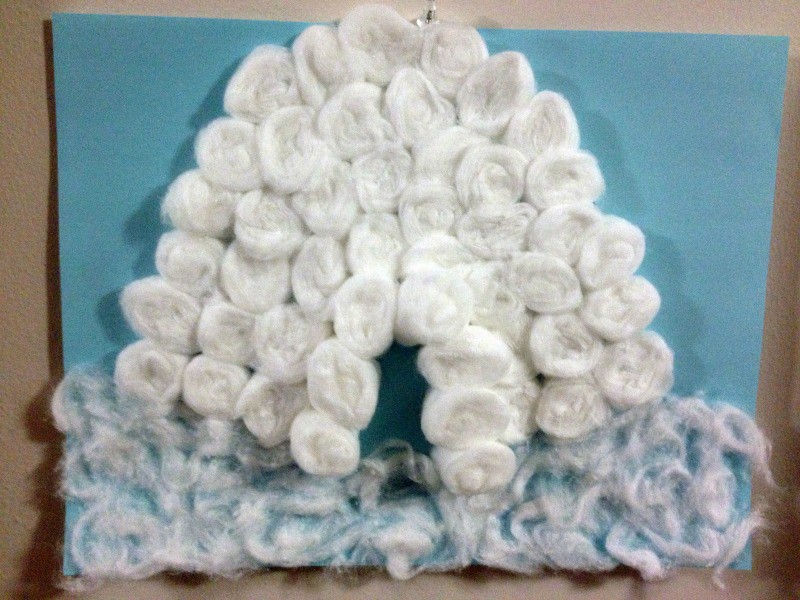 Re-create an igloo without the icy mess. Use some cotton balls from the bathroom and make your very own igloo!
What you'll need:

cotton balls
glue
paper
marker or pencil
Fuzzy toilet paper polar bear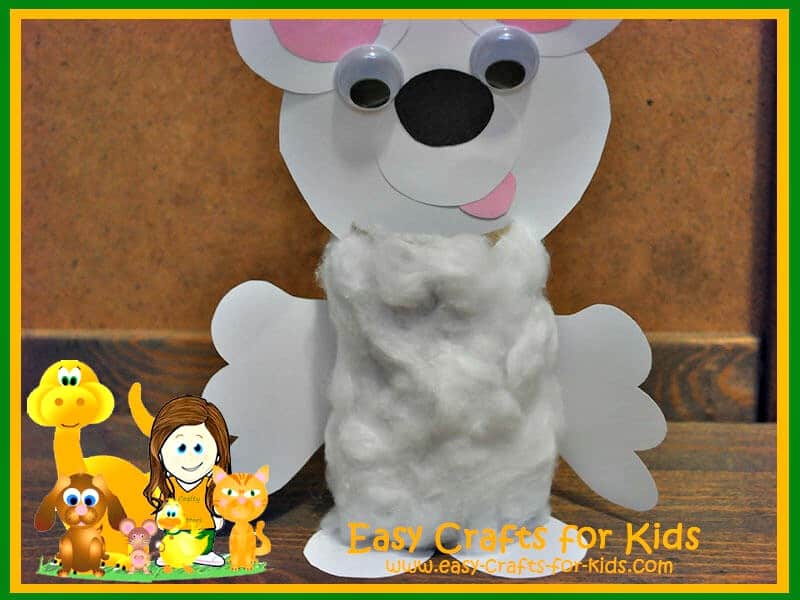 After you make our cotton ball igloo, use some of those cotton balls for a polar bear friend too!
Supplies:
empty toilet paper roll
white, black and pink construction paper
googly eyes
cotton balls (approx. 10)
glue
scissors
Mosaic penguin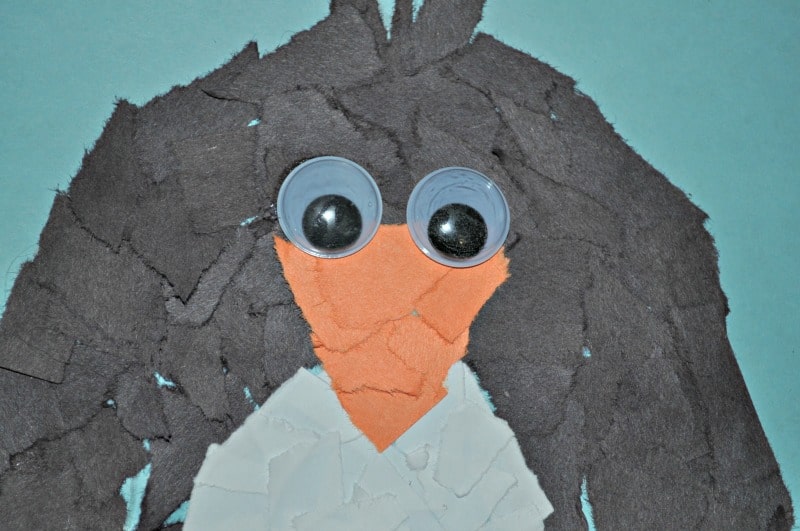 Simply tearing up some paper can create this cute penguin craft. Turn torn up paper into a fun little penguin. These black and white critters are sooo cute!
Here's what you'll need to make it:
construction paper (black, white, orange)
googly eyes
blue paper
glue
Cotton ball snowman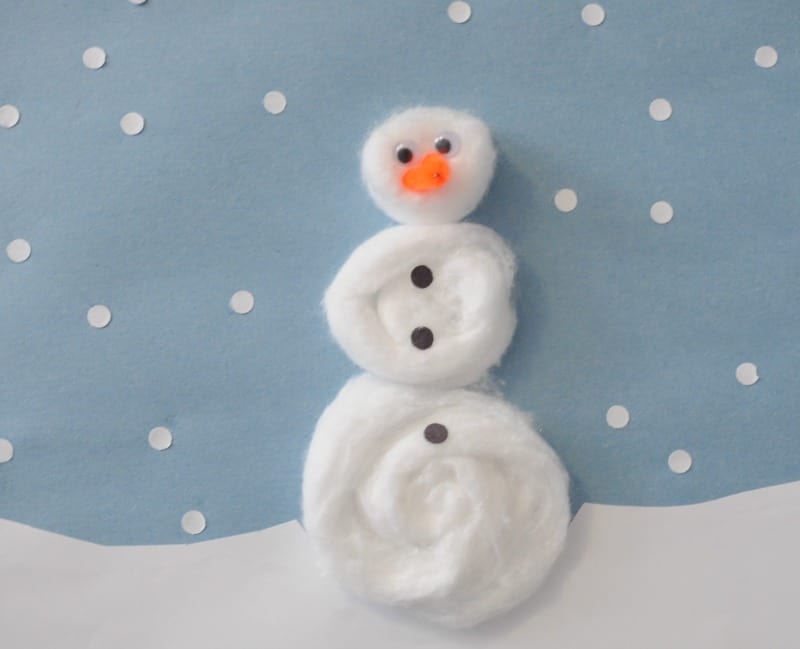 This cotton ball snowman is cute and fuzzy, and will not melt away in the heat!
Supplies:
construction paper (Blue, white and black)
cotton balls
orange pipe cleaner
googly eyes
scissors
glue
hole punch
Paper roll snowman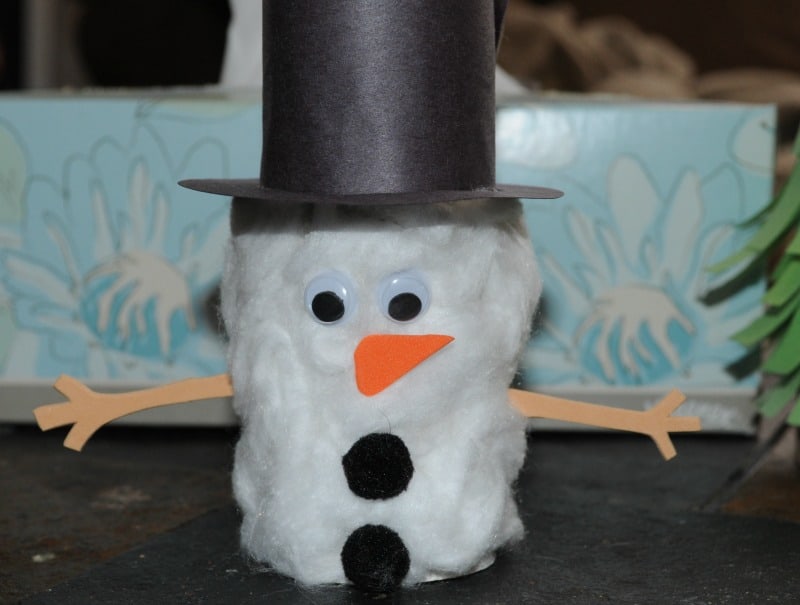 Melted Snowman: Some people are worth melting for! But our little melted snowman won't melt into a complete puddle.
Home-made Candle holders: Join us in turning empty jars into a home-made candle holders.
Create in the warmth of home!
Print This Craft & Many More – Crafty Critters: Crafts to Go!"
We've made our site "to go"! No internet? No problem, we've got 100 crafts to go in a downloadable ebook!
Our best crafts, formatted for perfect one page printing or easy reading on a tablet.
Learn more & get your copy today! Crafty Critters: Crafts to Go
Have some winter fun indoors with these winter crafts for kids! Some kids also don't like playing in the snow, so this is a great activity for them as well.
Always check back for more craft ideas, we are always adding more!!
Happy Crafting!