Creative Christian crafts for kids that can be used to help teach aspects of their faith. It is a great way to add a little extra fun to religion.
Some kids find parts of learning about Christianity to be boring. A great way to add some fun for them is to do crafts that can help them to learn.
These Christian crafts for kids are a good to use at home while you talk about the aspects of the faith; in Sunday school; or at a Catholic school.
What You Will Learn on This Page:
Stained Glass
Cross Bookmark
Prayer Basket
Stained Glass
Although not specifically teaching something about Christianity, stained glass is in every church.
Creating this with your children will remind them of church and get them excited to go and see all the stained glass at the local church.
Craft Supplies:
Tissue paper (variety of colors)
Black construction paper
Glue
Clear contact paper
Scissors
Step #1:
Cut out a cross in brown tissue paper, and cut out a variety of different shapes and sizes in a few bright colors.
Step #2:
Create a frame for the glass. You will need two of these frames. It needs to fit your cross.
Step #3:
Place down a piece of the clear contact paper, stick side up. Then place down one side of your frame.
Inside that frame place the cross in the center. All around the cross scatter the colored pieces of paper.
Step #4:
Once all space is covered place the second piece of the black frame.
Step #5:
Lastly, place the second piece of clear contact paper. Rub all over to make sure everything is stuck together.
Cross Bookmark
A cute little craft that can be used in a favorite book, or even in the bible. Why not combine this with my Holy Week Crown craft
Craft Supplies:
Bristol Board
Construction Paper
Hole Punch
Glue
Scissors
String
Two Beads
Step #1:
Cut a rectangular shape out of the Bristol board.
Step #2:
Cut two crosses out of a piece of construction paper, to fit nicely onto your rectangular Bristol board. Glue these on either side of the Bristol board in the center.
Step #3:
Cut out two more rectangles from construction paper, the same size as your bookmark. Cut out the center of these shapes creating two frames. Glue these on each side.
Step #4:
Punch a hole in the top of the bookmark.
Step #5:
Tie the string in the hole, with the beads tied to the opposite end.
Combine this with my quilled cross craft
Prayer Basket
A cute little place the children can store all their prayers. Instead of just saying them at night, they can write them and put them in the basket.
Craft Supplies:
Kleenex box
Tissue paper
Construction Paper
Scissors
Glue
Markers
Small pencil
String
White paper
Hole punch
Step #1:
Cut the top of the Kleenex box off (the side with the hole in it. Wrap your Kleenex box with tissue paper, and glue it in place.
Step #2:
Using the construction paper and markers, decorate the box on all sides, inside too if you want.
Step #3:
Cut a one inch strip from a piece of construction paper. Glue this as a handle on the top of the box.
Step #4:
Punch a hole in one side of the box. Feed the string through and tie it. At the other end of the string tie the pencil.
Step #5:
Cut some of the white paper into small square – big enough for their little prayers. Place these beside or inside the prayer basket.
---
---
You may also like our religious Christmas crafts for kids
We are always creating and publishing more, so make sure to come back and check for more Christian crafts for kids.
Easy Crafts for Kids is social too! Be sure to join us and keep up to date on what the Crafty Critters are up to: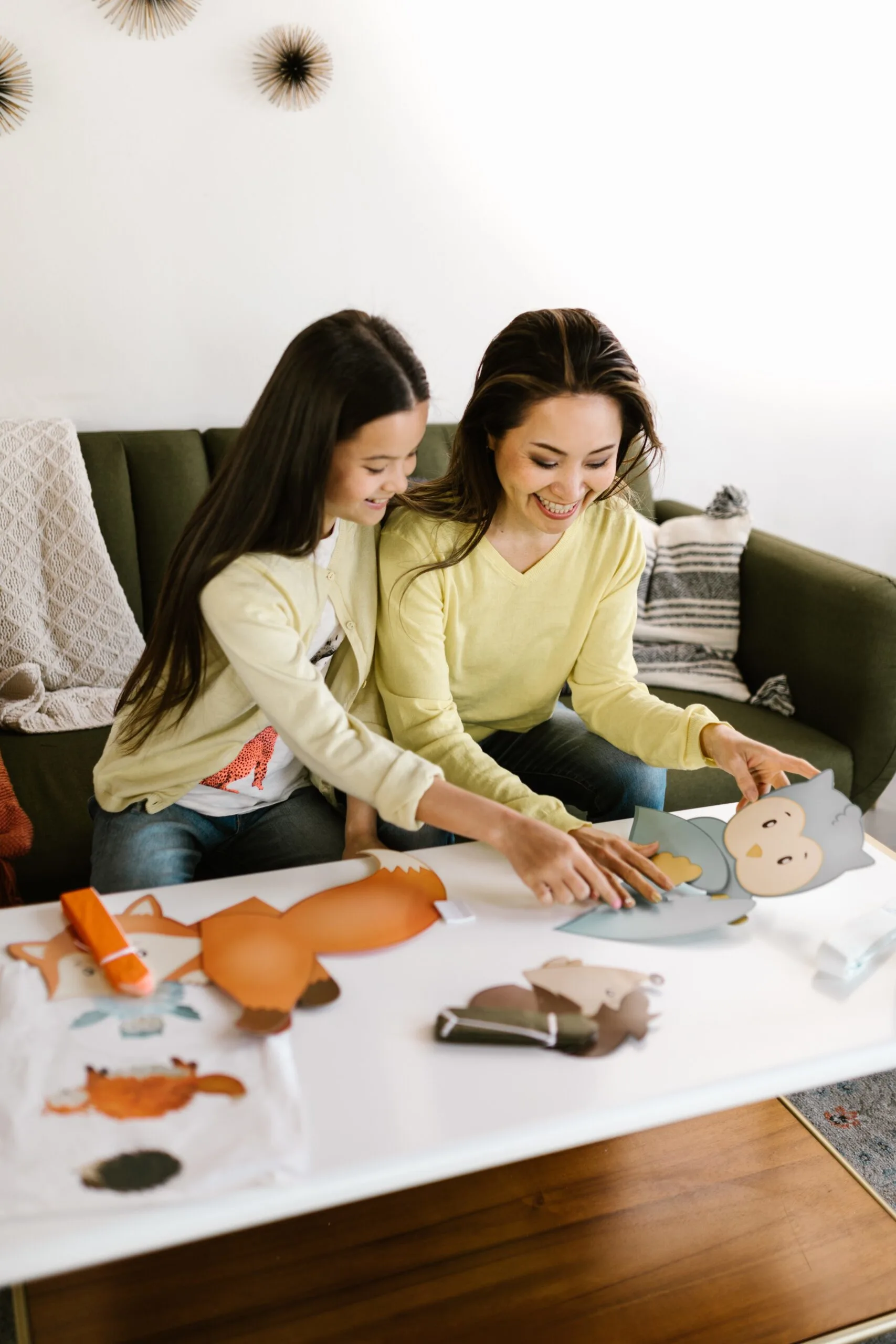 Hi there, I'm Laura an avid kids crafter with two little ones of my own to keep entertained! I have been doing kids crafts since 2018! Here at Easy Crafts for Kids you can find seasonal crafts for all age groups, as well as drawing tutorials, coloring pages and some other fun printables!