Are you looking for some great Fathers Day crafts for toddlers? Try this easy to make special trophy for dad even the younger kids can make!
Show dad he is truly the worlds best dad!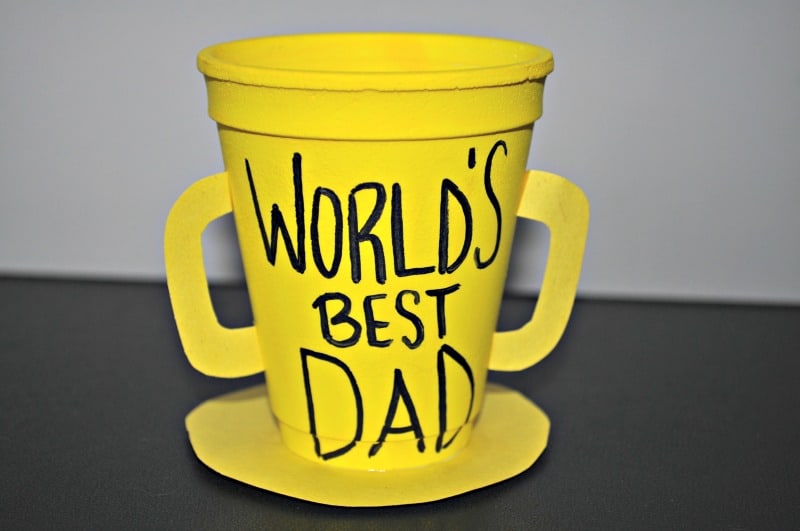 You can give this cute trophy just as it is, either as a pencil holder, or just a desk decoration to remind him that he's loved. You could also fill it with dad's favorite treat. Keep a stash of that treat and whenever dad is not around just refill it – he will think it is gift that just keeps giving!
Or…. fill it with home-made gift certificates that dad can redeem. These certificates can have things like:
1 hour of uninterrupted TV
free hug
pass to get out of dishes duties or other chores
movie night with kids
etc.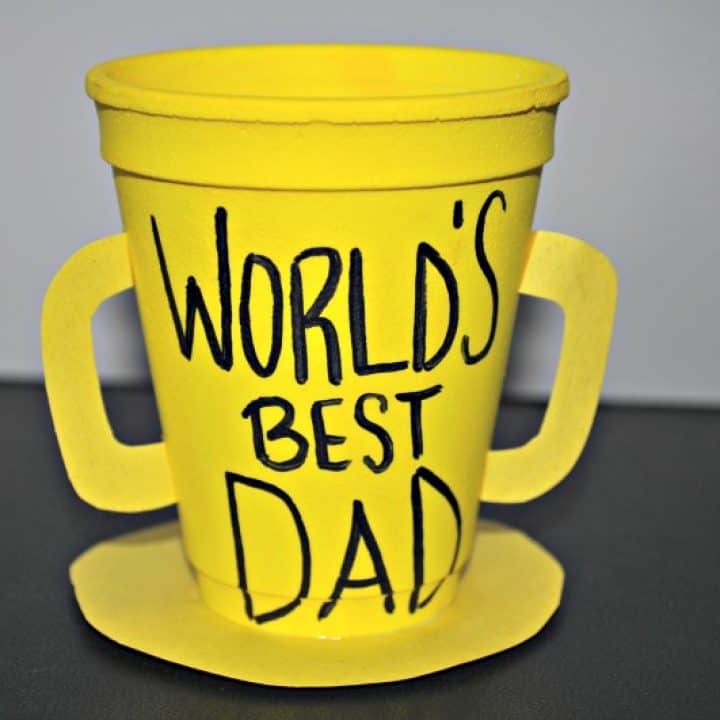 Worlds Best Dad Trophy
Give your child the opportunity to show dad some appreciation. Here's an easy craft little ones can make for Father's Day.
Materials
Paper or Styrofoam cup
Marker
Tools
Instructions
Step #1:
Paint the entire cup with yellow paint. Make sure to do the inside too! Set it aside to dry.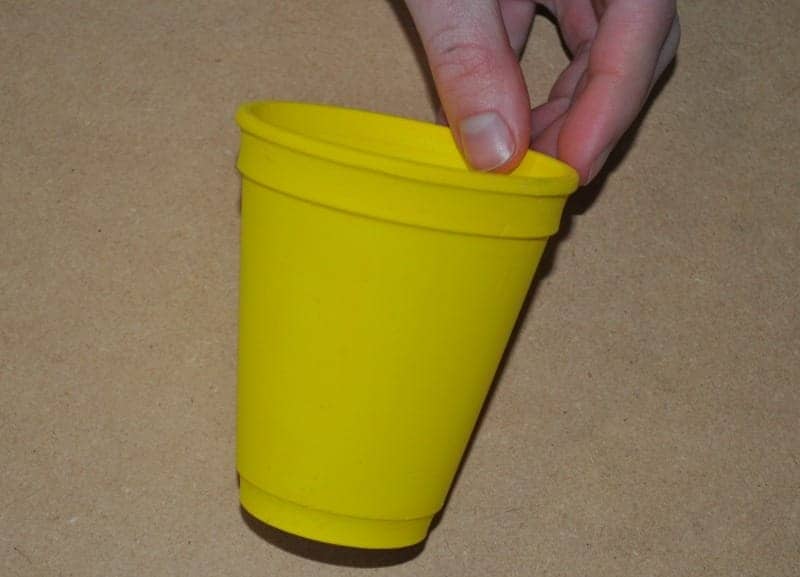 Step #2:
With yellow construction paper, cut out two handles for your trophy. Measure to make sure they fit nicely for the size of your cup.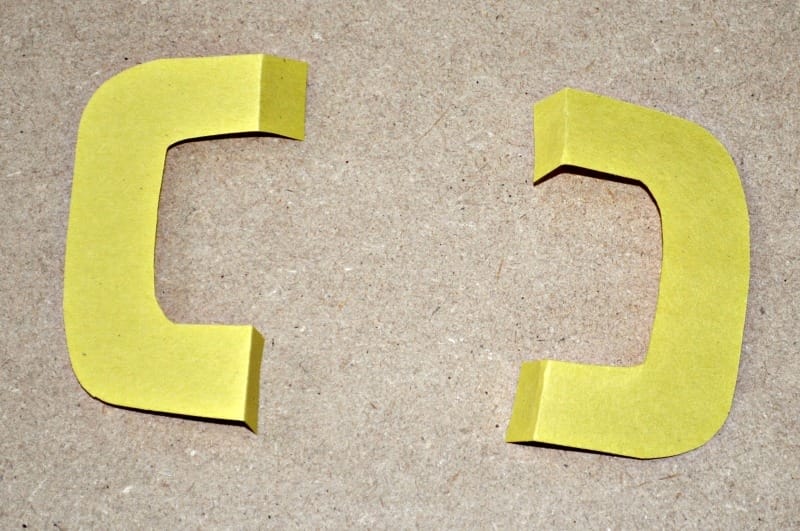 Step #3:
Cut out a circle the size of the opening of your cup.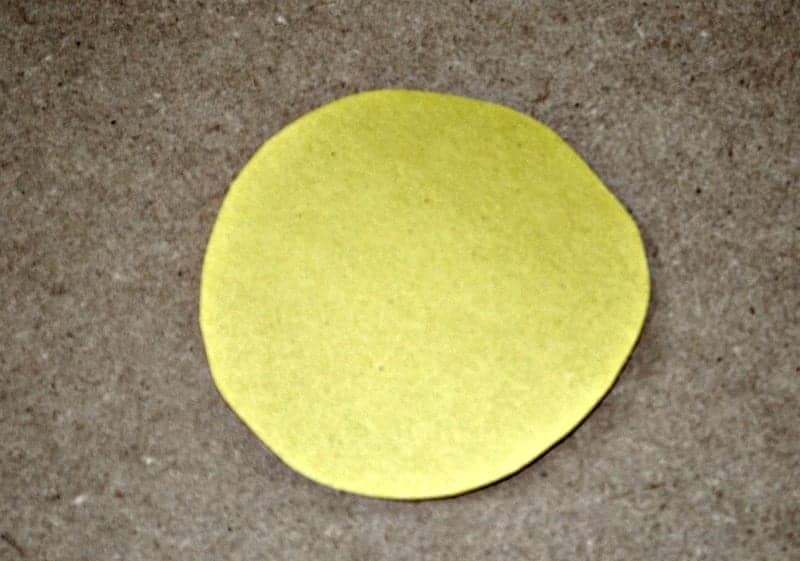 Step #4:
Using your black marker, write "World's Best Dad" on your cup (once it is dry).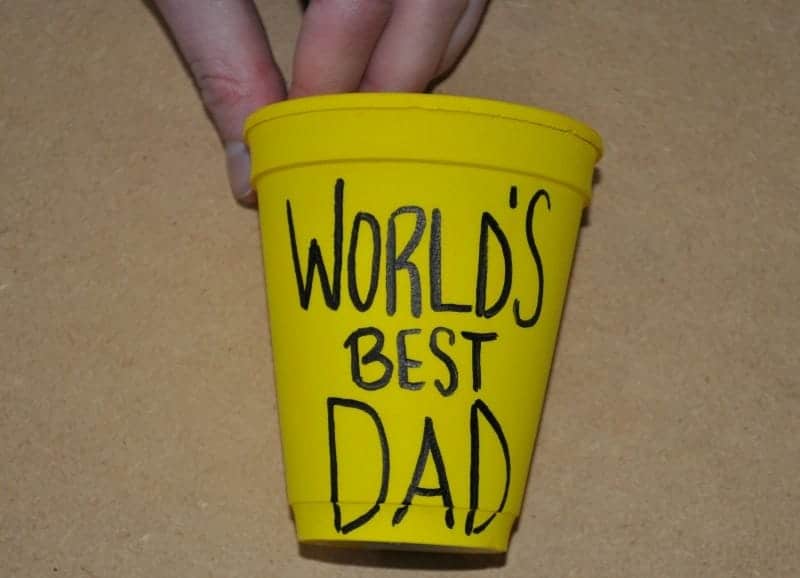 Step #5:
Glue the circle you made to the bottom of the cup. Glue a handle on each side of the writing.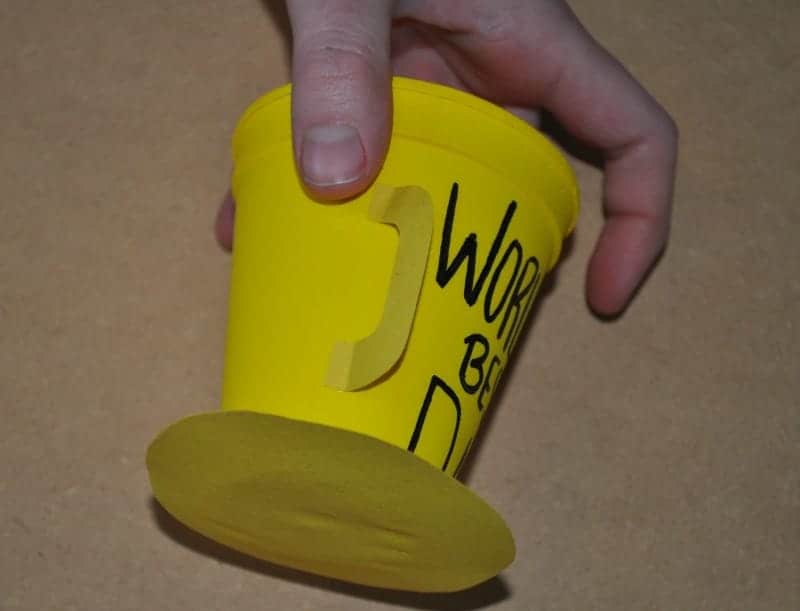 Now you are ready to decide what to fill your trophy with!
More crafts for dad
Don't forget we have TONS of great crafts for dad – some hold treats, others are sentimental, and some are just very practical and will make dad's life easier!
These fathers day crafts for toddlers will make dad feel extra special. Nothing says I love you than a home-made present!
Free Printable: World's Best Dad Appreciation Coupon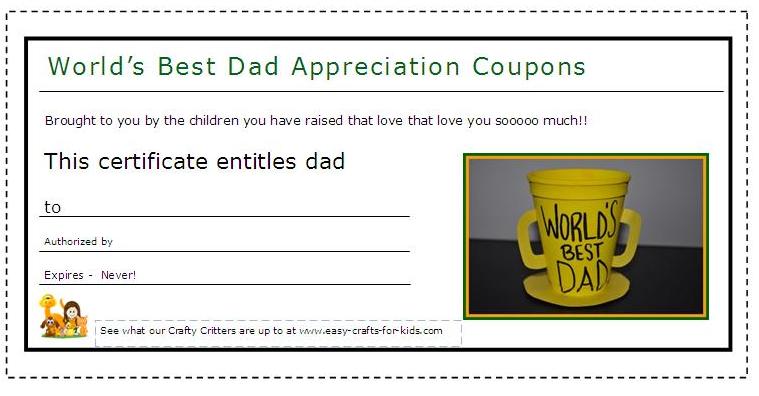 More easy crafts for little ones
Make dad a piggy bank for his desk at work, you can also fill it with some change to start his savings!
Make dad a bookmark out of paper clips with these summer craft ideas.
A great way to organize dad's desk with our popsicle stick desk organizers.