Create some fun and spooky ghosts with this footprint ghost craft for kids
Ghosts are a staple of Halloween, haunting and scaring throughout the night.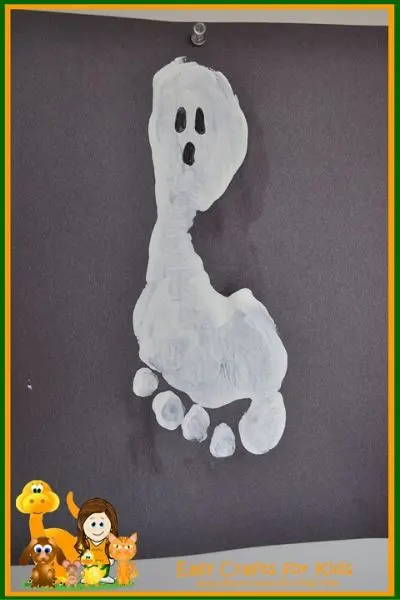 We don't want to scare away all the trick or treaters, so here are some cuter (but still spooky) ghosts.
A little paint and your bare feet and you can create all kinds of little ghosts.
It is best to use a thicker paper for these easy halloween crafts for kids to make sure the paint doesn't bleed through.
The white ghost will stand out best of a black paper.
Let the stomping being! Fill the paper with as many ghosts as you can fit.
Just always remember to put something on the floor, because it's very likely the foot stomping may cause a bit of a mess when you do these crafts for kids!
How to Make a Footprint Ghost
Let your imagination run while, who said ghosts had to be just white, you can use any colors you want to create rainbow ghosts too. Why not make several and join them together to make a garland!
Get Stomping!
Craft Supplies:
White Paint
Black Marker
Black Paper
Bowl or Container
Bare, clean, feet
Step #1:
Place your black paper on something protective, to make sure if you slip you don't get paint all over the carpet.
Step #2:
Put your white paint into a container (big enough to fit your foot). Clean the foot you are going to use.
Step #3:
Step into the paint ensuring that all of the sole of your foot is covered with paint.
Gently place your foot onto the black paper, where you would like to have your ghost. Press down firmly to make sure your imprint is even.
Step #4:
Once the footprint is dry, use the black marker to draw your eyes and mouth.
The ghost will be an upside down foot, so you will be drawing his face on the heel of your footprint.
Fill your page with some spooky (and hopefully, friendly!) ghosts with these easy halloween crafts for kids!
More Easy Halloween Crafts Like This One:
Achoo Ghost
Coffee Filter Ghost
Halloween Party Cups
Cone Witch
Spooky yet cute, these little haunters will be a great addition to your decorating.
Some very easy halloween crafts for kids to help get the little ones excited about Halloween!
Now, let's get back to make some more easy halloween crafts to add some witches and pumpkins to your décor!
Easy Crafts for Kids is social too! Be sure to join us and keep up to date on what the Crafty Critters are up to:

Do you like this Footprint Ghost Craft for Kids?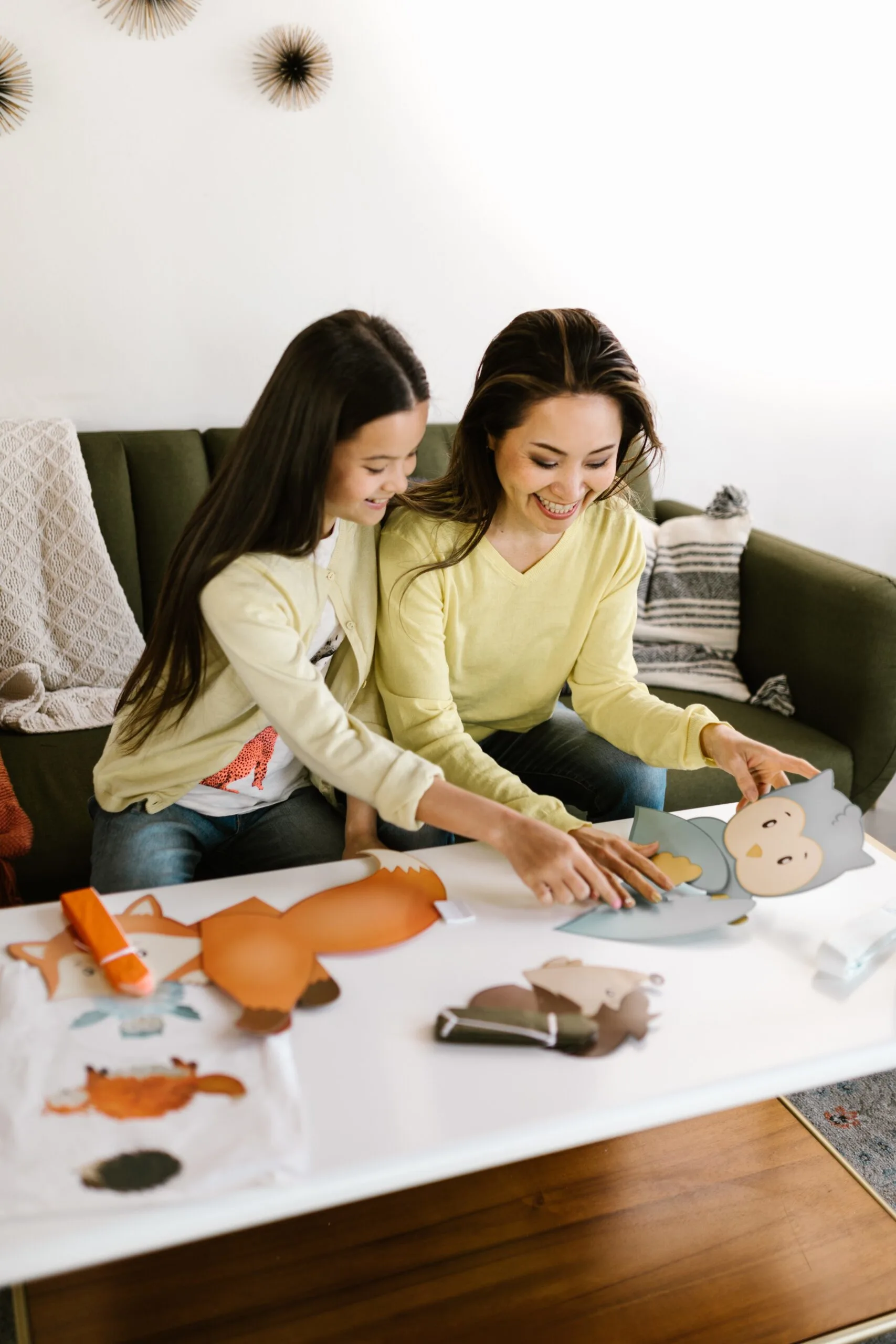 Hi there, I'm Laura an avid kids crafter with two little ones of my own to keep entertained! I have been doing kids crafts since 2018! Here at Easy Crafts for Kids you can find seasonal crafts for all age groups, as well as drawing tutorials, coloring pages and some other fun printables!