If your kids like animal pictures to color they are sure to love this range of cute elephant coloring pages! Ten different elephant pictures to colour in and best of all free to download and print.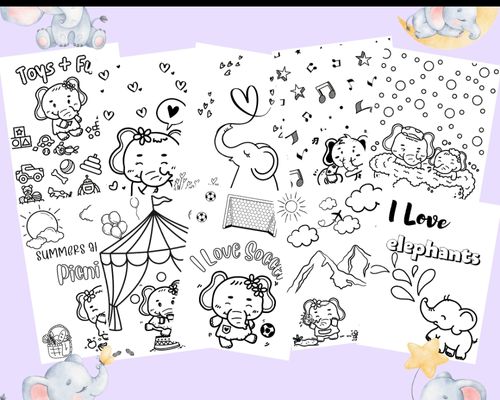 Elephants are one of my favorite zoo animals!! My kids are always fascinated by their long trunks and how they squirt water.
We have famous elephants too such as Dumbo and Elmer the elephant! Our local city has recently started an Elmer Elephant trail! There are lots of adorable bright colored elephants scattered through the busy city streets!
Up until recently I had very few printable coloring pages for kids on my site but as I started to add them my lovely followers told me they wanted lots more!!
As elephants are so popular I decided it was time for some cute animal coloring pages featuring elephants!
Like always I am going to show you some of the best ones!! Most of them are suitable for preschool kids and older!
When you have finished these why not try my toilet roll elephant craft
Valentine's Day Elephant Colouring in Page
This cute elephant coloring page looks like an elephant is blowing out a heart from its trunk! This would make an adorable Valentine coloring page for kids! They could even stick this to a piece of red cardstock, fold it in half and turn it into a Valentine Day card.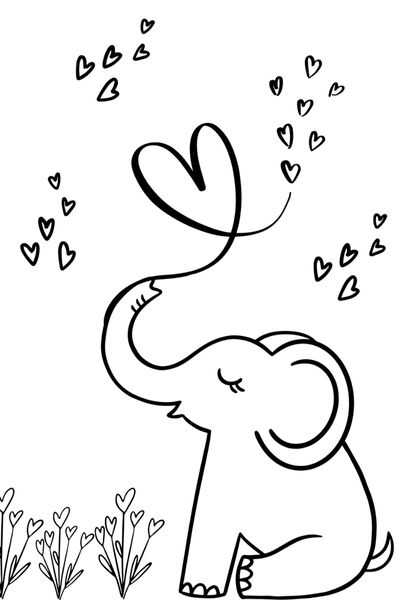 Even the flowers in this picture have heart shaped petals! This is so full of love!! Older kids can add a sweet Valentine note at the top of the page!
Elephant Soccer Coloring Page
My kids love both soccer so they were excited to see this animal coloring picture featuring an elephant playing soccer.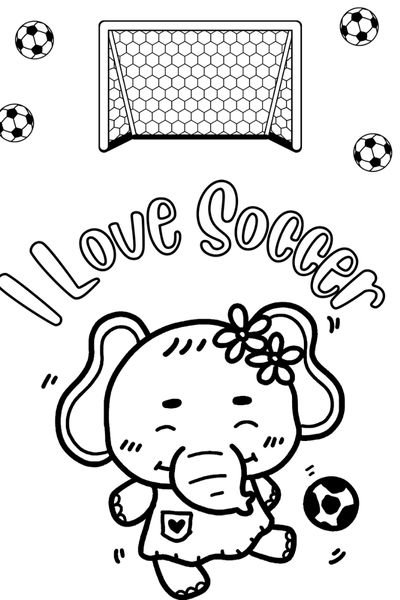 I wonder how many goals the footballer elephant managed to score! Ask preschool kids to count the number of footballs in this sporty coloring page.
Elephant Circus Coloring Sheet
We all know circus are full of animals doing tricks and stunts, but a juggling elephant is one of the best things I have seen!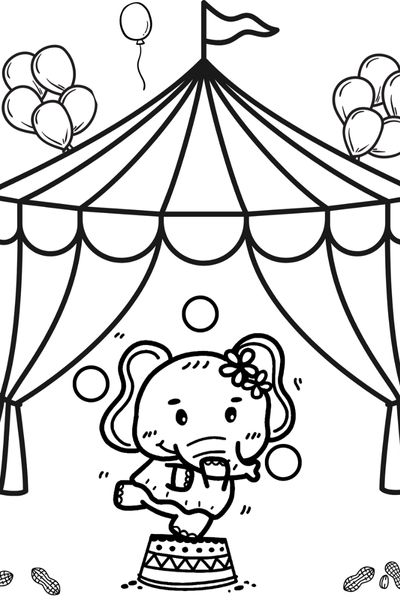 Elephant Summer Coloring Page for Kids
How about these cute elephant friends going for a picnic on a Summer's Day! Can you see what sorts of things they have packed? Why not ask little kids what they would pack for a picnic?!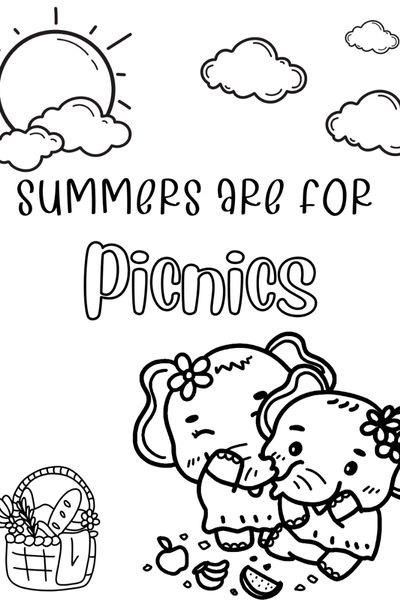 These are just some of the cute colouring in pages I have to offer. You can also color elephants having a bubble bath, one playing with toys and one playing a guitar!
If you want more cute colouring in pages featuring animals, then check out my zoo animal coloring pages.
Print out my free elephant pictures to color; there are 10 different ones to choose from:-
Will you print these Cute Elephant Coloring Pages?