Now that Thanksgiving is over I am over excited for all things Christmas, hence my latest Egg carton Christmas tree craft!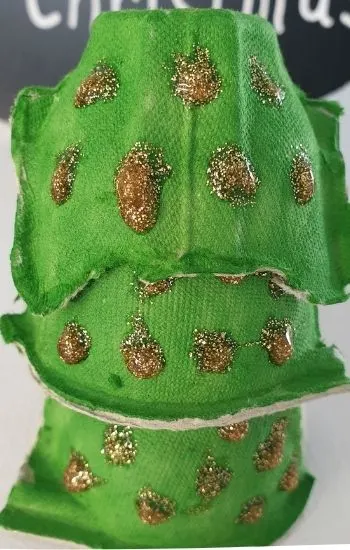 We go through so many eggs in our house and I have been saving the containers for months saying that I will eventually get around to using them for kids crafts!
Today as I was updating my Christmas countdown board I though there was no better time to do a new Christmas tree craft!
I always do a craft first before letting my 4 and 5 year old have a go. This lets me see if there are any potential pitfalls and also tests how well it works!
My simple egg carton craft for kids is suitable for kids as young as 3 and as old as 6 or 7! How they decorate the actual tree will differ depending on their age.
Before I get started on my step by step guide which is extremely short and you only need a few materials you might want to see some of my other easy Christmas tree crafts for kids.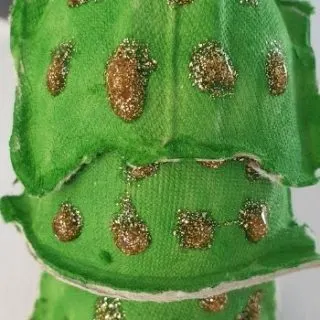 Egg Carton Christmas Tree Craft for Preschool
Prep Time: 2 minutes

Active Time: 10 minutes

Total Time: 12 minutes

Difficulty: easy

Estimated Cost: free

This easy Egg Carton Christmas tree can be made in a few short steps with minimal materials! It is perfect for preschool or older kids.
Materials
Egg Carton
Green marker or green paint
Gold Glitter Glue
Tools
Scissors
Maybe a Paintbrush
Instructions
Mum should cut around 3 individual egg cartons
Either use a green marker or green paint to color in each of the 3 egg cartons. Young kids will enjoy painting.
Using a gold glitter glue stick skirt dots of glitter onto each of the painted egg cartons and leave to dry
Finally Mum should stack these together to make a small Christmas tree
Use these for decor in your house or put them on your windowsill in your bedroom
Notes
You do not have to use gold glitter. You can use whatever you want to decorate your Christmas tree.

You could decorate each of the 3 egg cartons differently

Young children might also enjoy putting their small finger in some colored paint and adding it to their tree. This colored paint can represent decorations and lights.

Older kids might want to stick sequins and small stars onto their tree.

How will you decorate your egg carton tree for Christmas? Please share your ideas with me and I might even give you a mention here!
Please check out some of my other Easy Christmas crafts for kids and my Christmas Toilet Paper roll crafts
Do you like my Egg Carton Christmas Tree Craft for Preschool?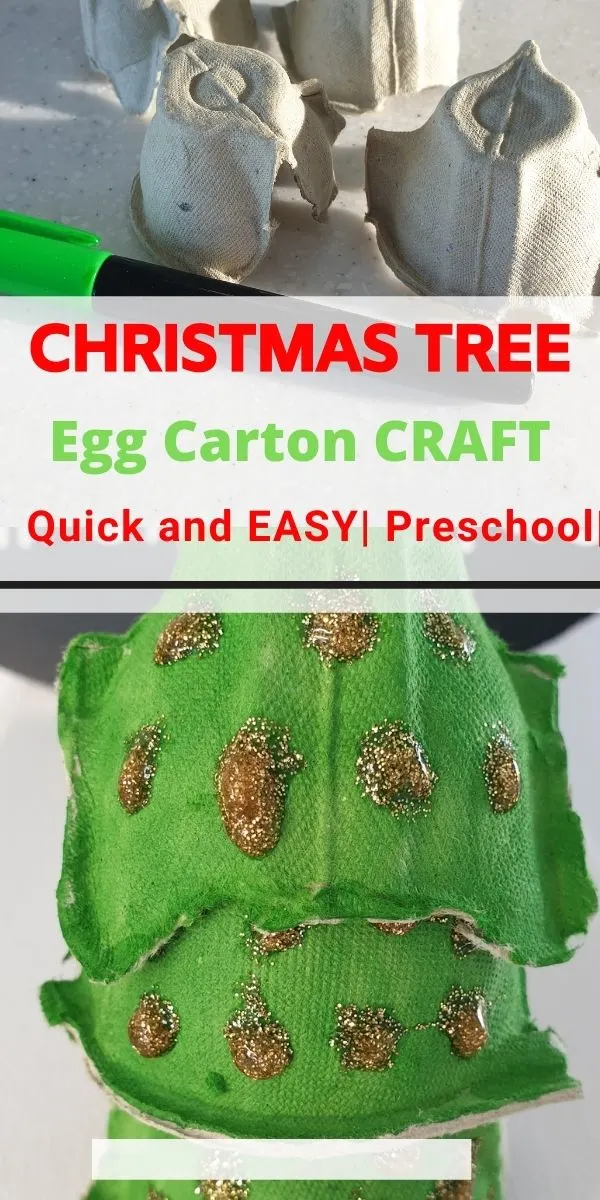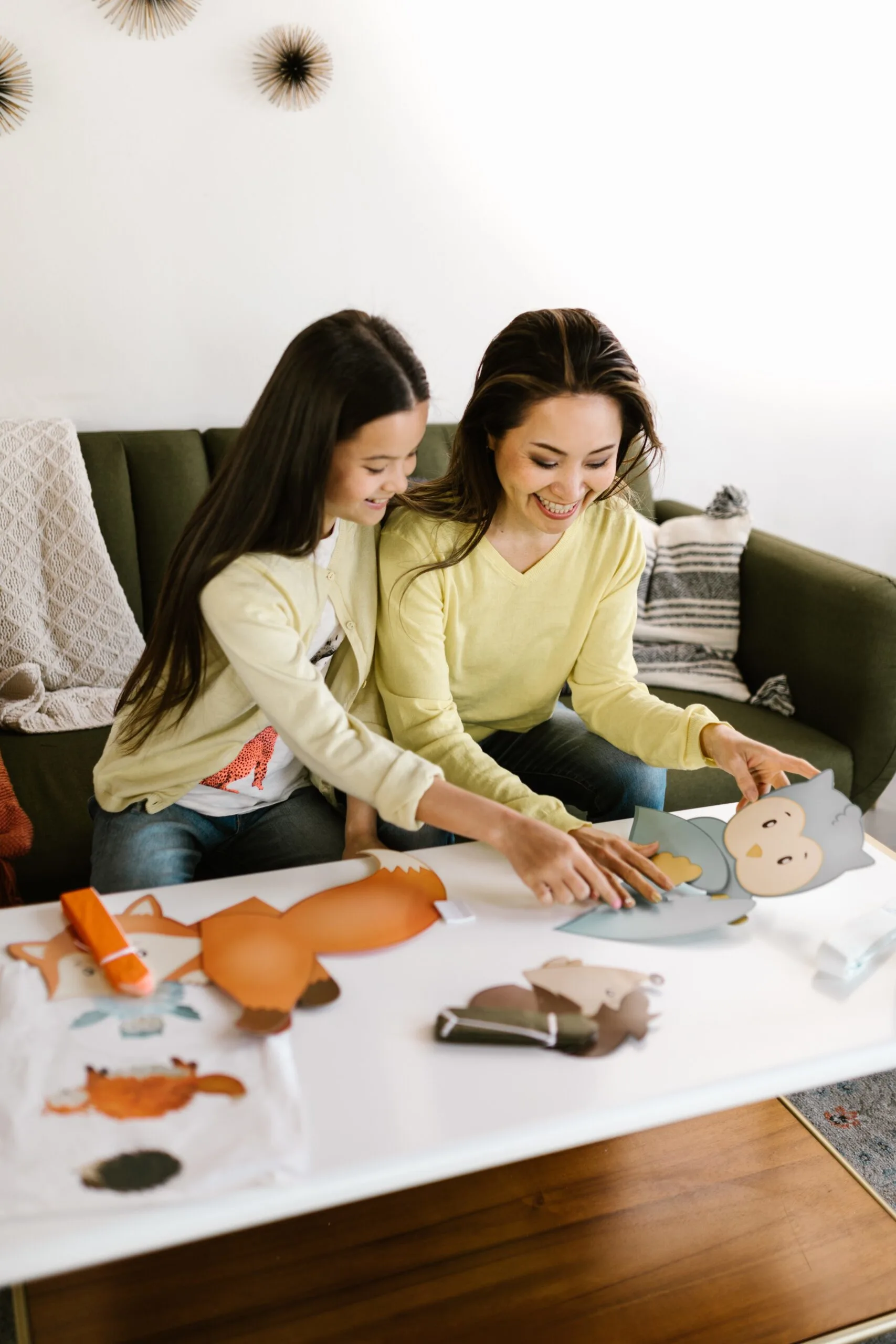 Hi there, I'm Laura an avid kids crafter with two little ones of my own to keep entertained! I have been doing kids crafts since 2018! Here at Easy Crafts for Kids you can find seasonal crafts for all age groups, as well as drawing tutorials, coloring pages and some other fun printables!