Valentine's Day is all about showing and sending love to those who you feel closest too! Little kids love to craft, color and decorate things for their Mum and Dad as well as their friends. My cute Gnome Valentine coloring pages are the perfect free printable for kids to do just that.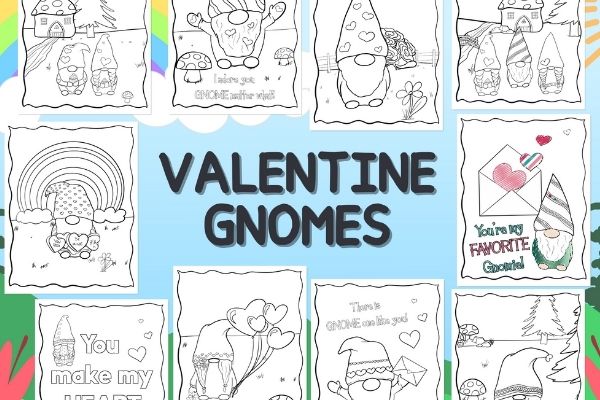 Here at Easy Crafts for Kids we just adore gnomes. You will already know this if you are a frequent visitor to my site!
Right now in the lead up to February 14th all little kids are having fun doing my paper Valentine gnome craft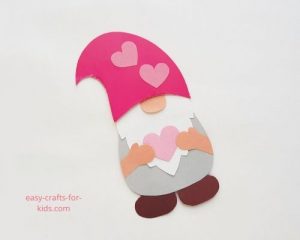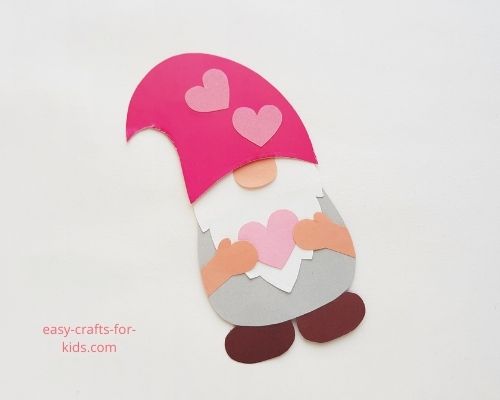 In fact I have themed gnomes for all seasons of the year so if you have a little browse you will be definitely gnome happy!
What can you find in my Gnome Valentine Coloring Pages Printable?
I have a total of 10 different gnome coloring sheets for Valentine's Day. You can see a preview of them collectively above. Some have written messages on them. Ask your little kids to read the words for reading practice.
I will provide a link at the bottom of the page for you to print these for your own use. They are all A4 size which is a good size for little hands to color. You can see one of the completed free gnomes pictures to color below. My 5 year old did this for me for Valentines!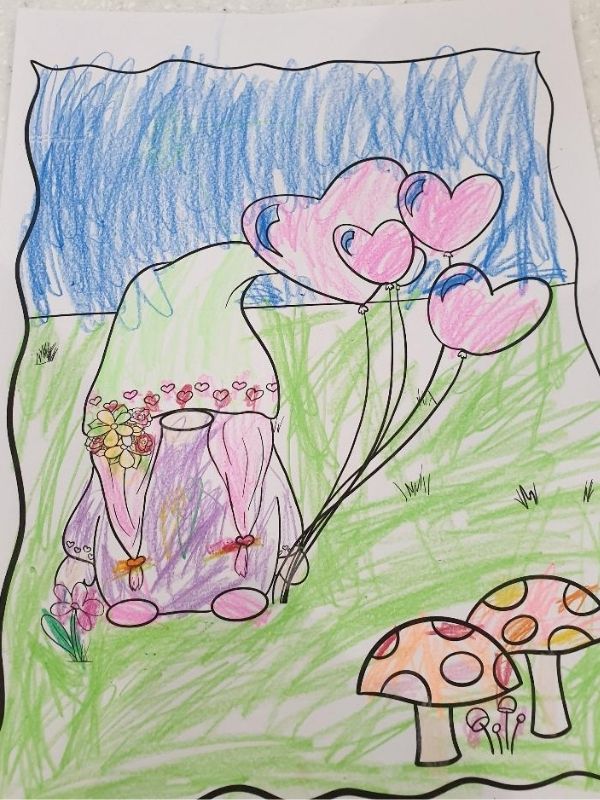 The good news is that you can print multiple copies of these. If you are a teacher why not use them in your classroom.
The kids can color them and stick them to double sided cardstock to make a Gnome Valentine card!
Alternatively you can use them for a poster display in the classroom. Why not have a competition to see who does the best coloring.
They can also be used just for fun and to help with fine motor skills! Why not encourage your kids to give the gnomes a name and add their own written message on the coloring page.
Please tell me which is your favorite one. Of course you can always email your completed coloring to me and I might feature the best ones here.
If you want some coloring printables for March you might just love my St Patrick Gnome coloring pages
Please find the printable link for these Valentine coloring sheets below:-
Free Gnome Valentine Coloring Pages
Will you print some of these free Gnome Valentine Coloring Pages?