Halloween is all about spooky goings on and my Haunted House luminary craft is the perfect activity for kids this October.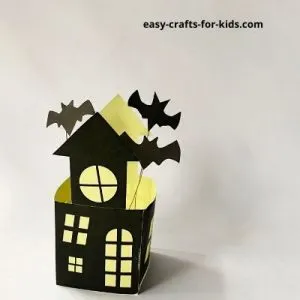 I love crafting with my kids in the lead up to school holidays! Here in our house we absolutely love using crafts for decor!
Every Halloween we have some friends around for a small fancy dress party and we play some themed games.
Beforehand the kids and I do lots of easy Halloween crafts and set these around the house to scare our guests!
We have made paper witches, toilet paper roll Frankenstein and lots of ghost crafts
Another great idea is to visit a haunted house!! My kids are a little young for this so the next best thing is to DIY haunted house.
Just recently I made this 3D paper haunted house craft for kids and proved that Jack O Lanterns are not the only thing we light up at Halloween. I decided to put a light inside my spooky house to make it look even more scary!
If you like the look of it you can find out how to make a haunted house and free printable haunted house template below. I also have a short video giving you a closer look at the finished craft.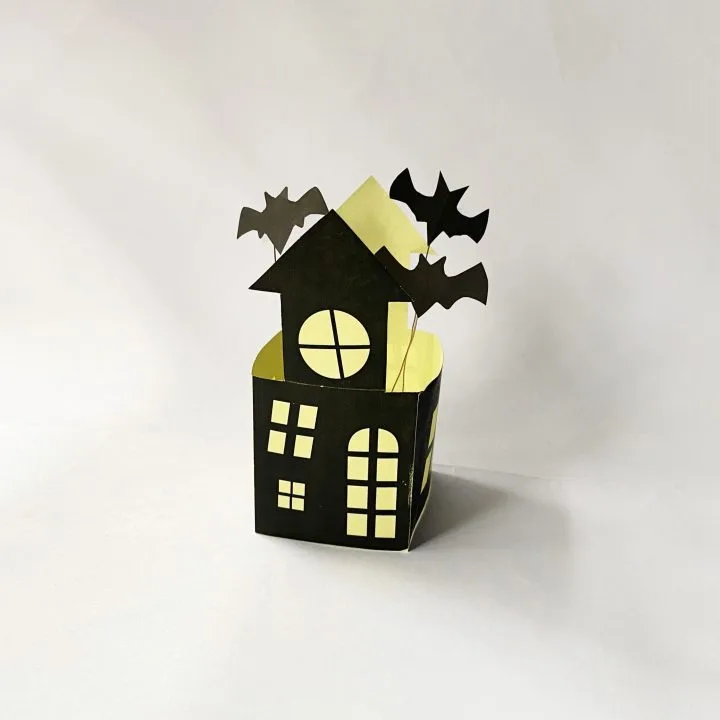 Haunted House Luminary
Halloween is all about spooky goings on and my Haunted House luminary craft is the perfect activity for kids this October.
Materials
Thick Colourful Craft Papers.
Pencil.
Scissors.
Glue.
Popsicle sticks.
Plastic LED Candles.
Instructions
Step 1:

Collect all the listed supplies.

Then print out the haunted house template using a colourful craft paper of your choice.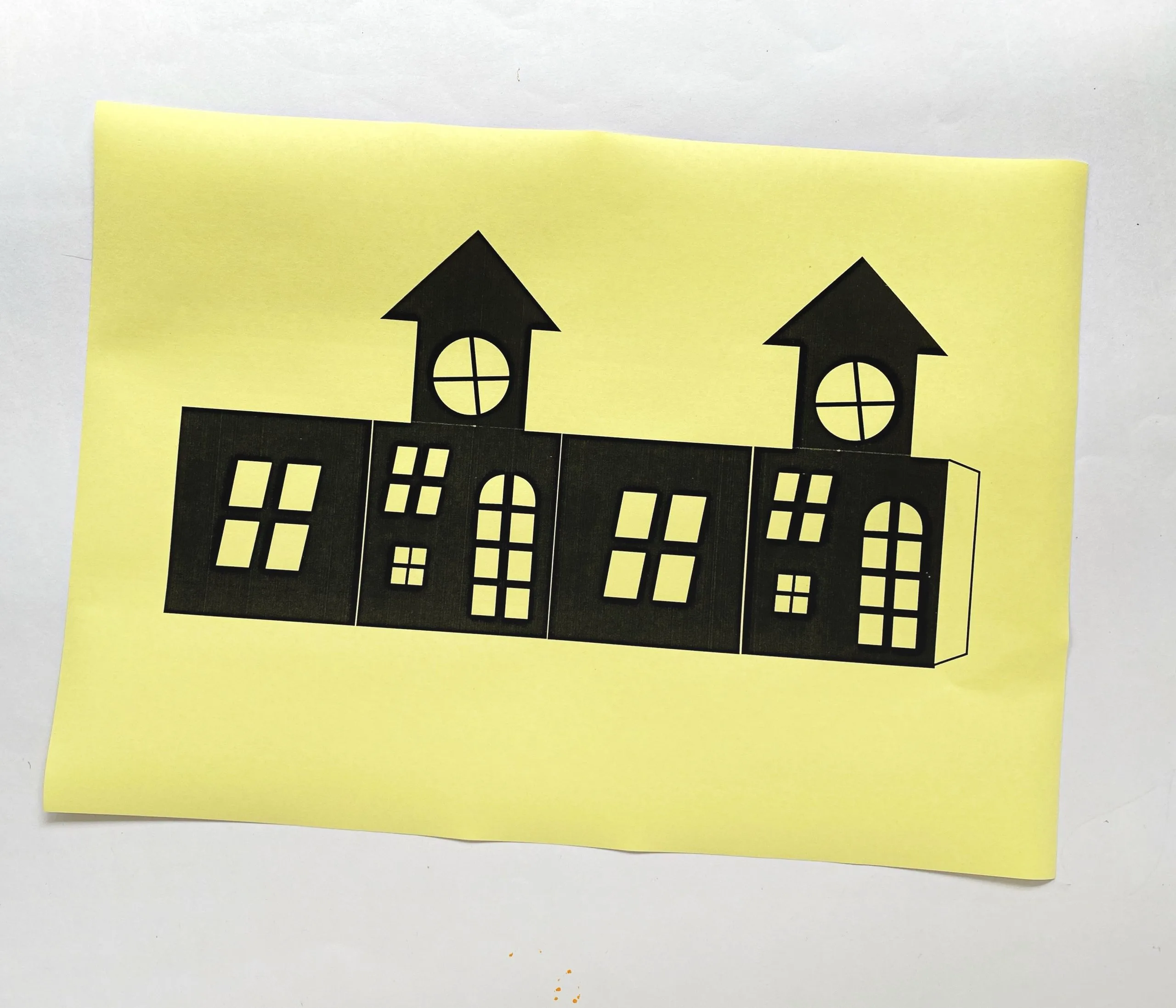 Step 2:

Cut out the haunted house silhouette from the colourful craft paper.

Step 3:

Make creases on the house along with the lines on the template.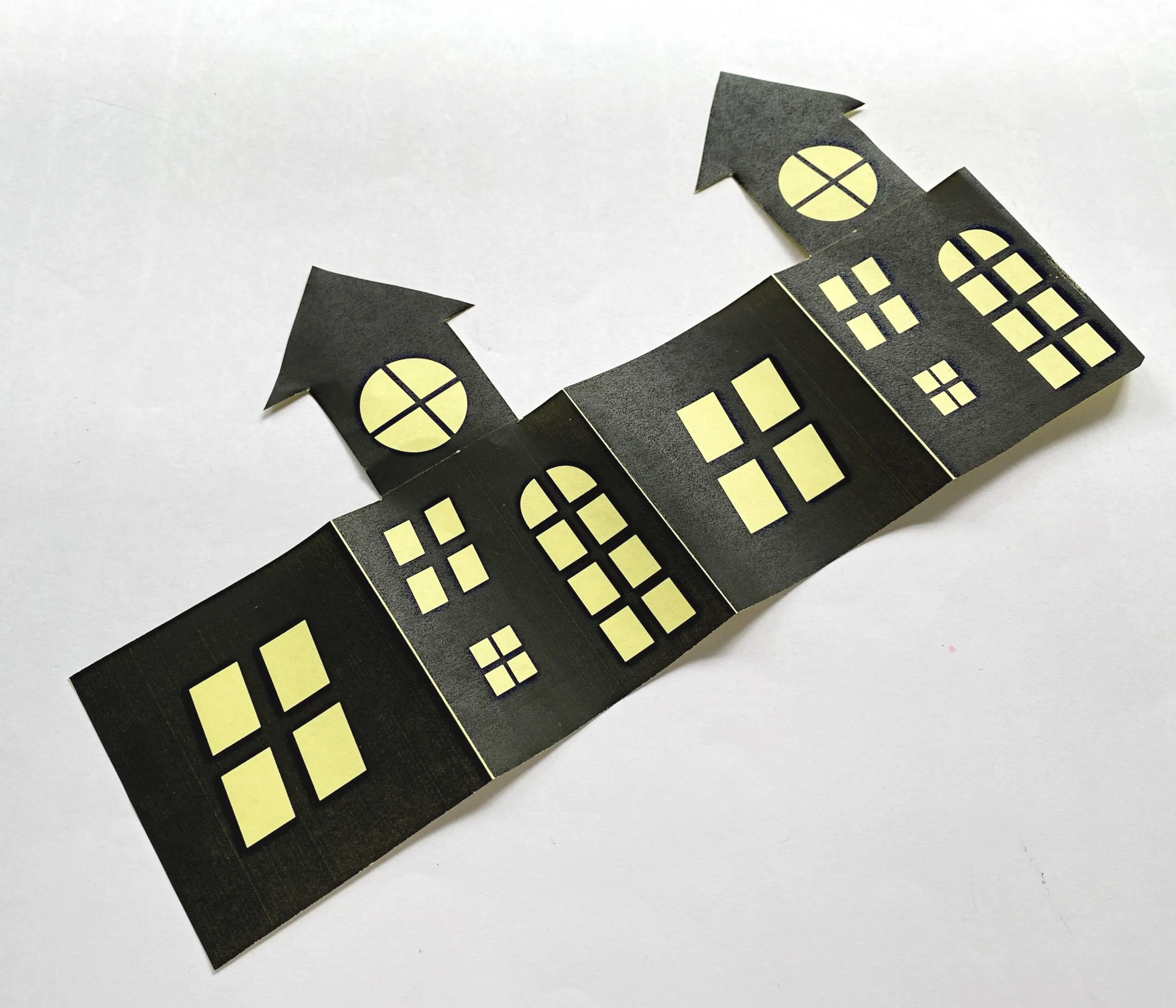 Step 4:

Apply glue on the extra space on the right side of the template.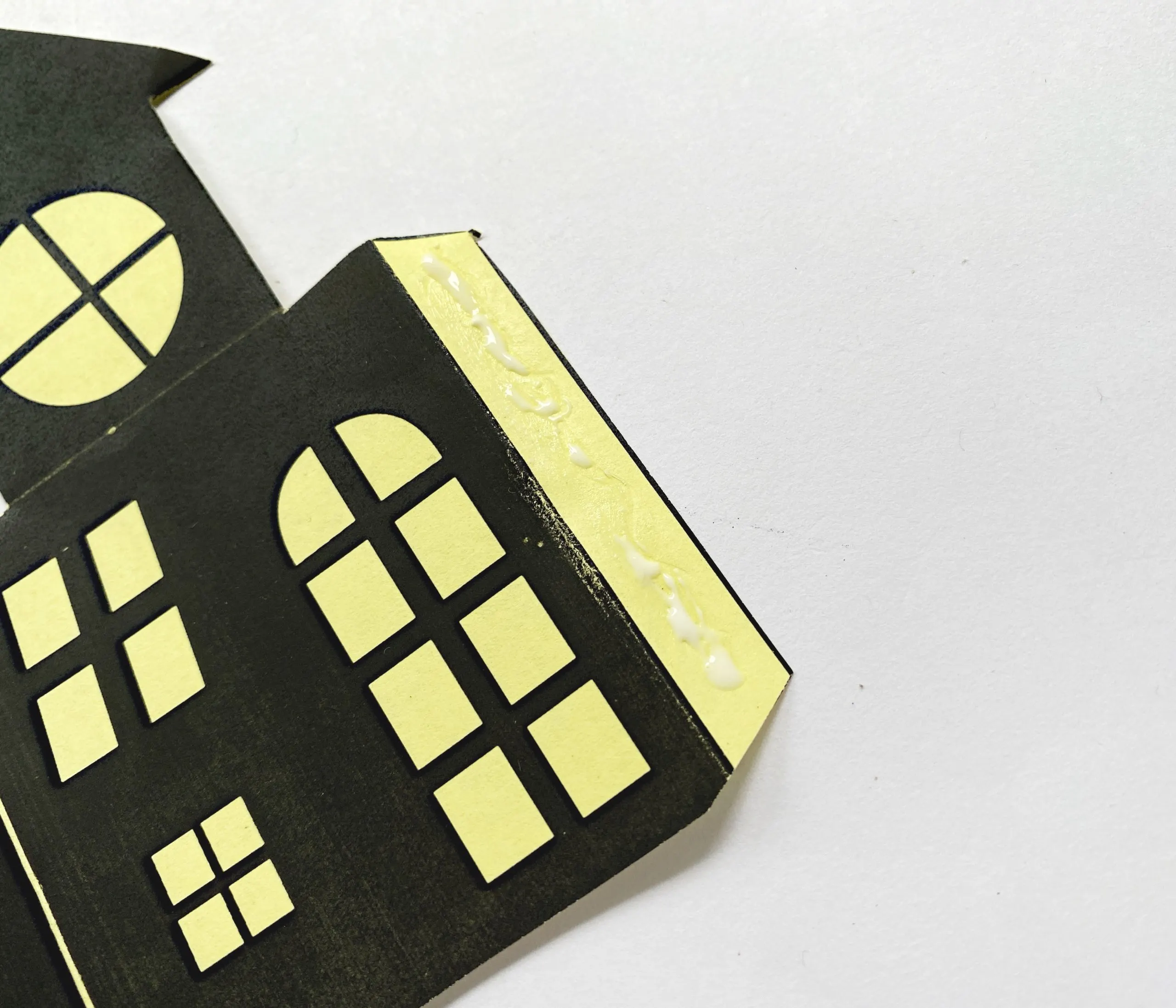 Step 5:

Now, join both ends of the house together to make the house.

Step 6:

Cut out the bats from the template, and also cut out some thin wires.

The wires length should be at least 2 - 3 centimetres longer than the house.

Step 7:

Use tape to attach the bats with the wires.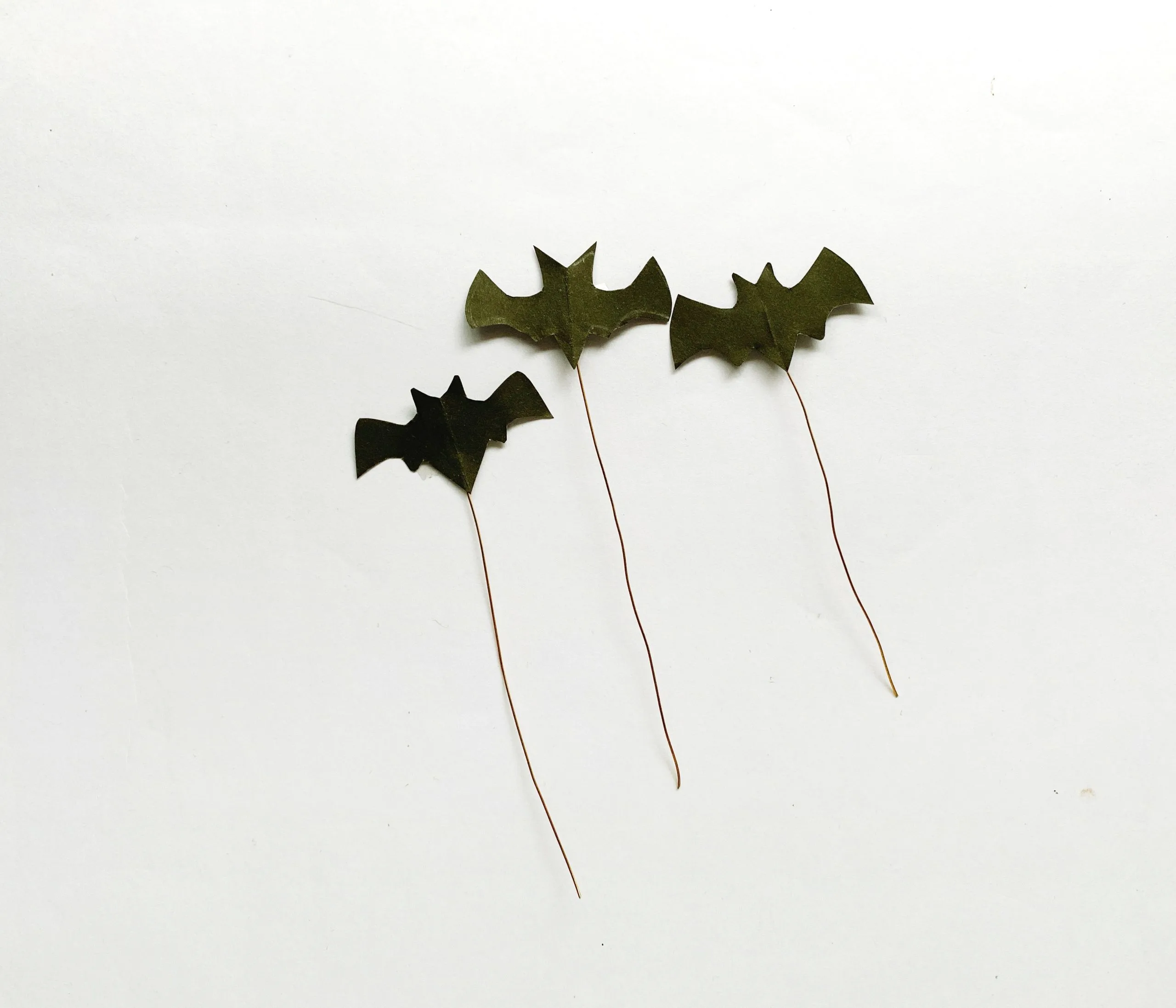 Step 8:

Then tape the wires with the LED candle.

Step 9:

Place the LED candle inside the house. And it's done.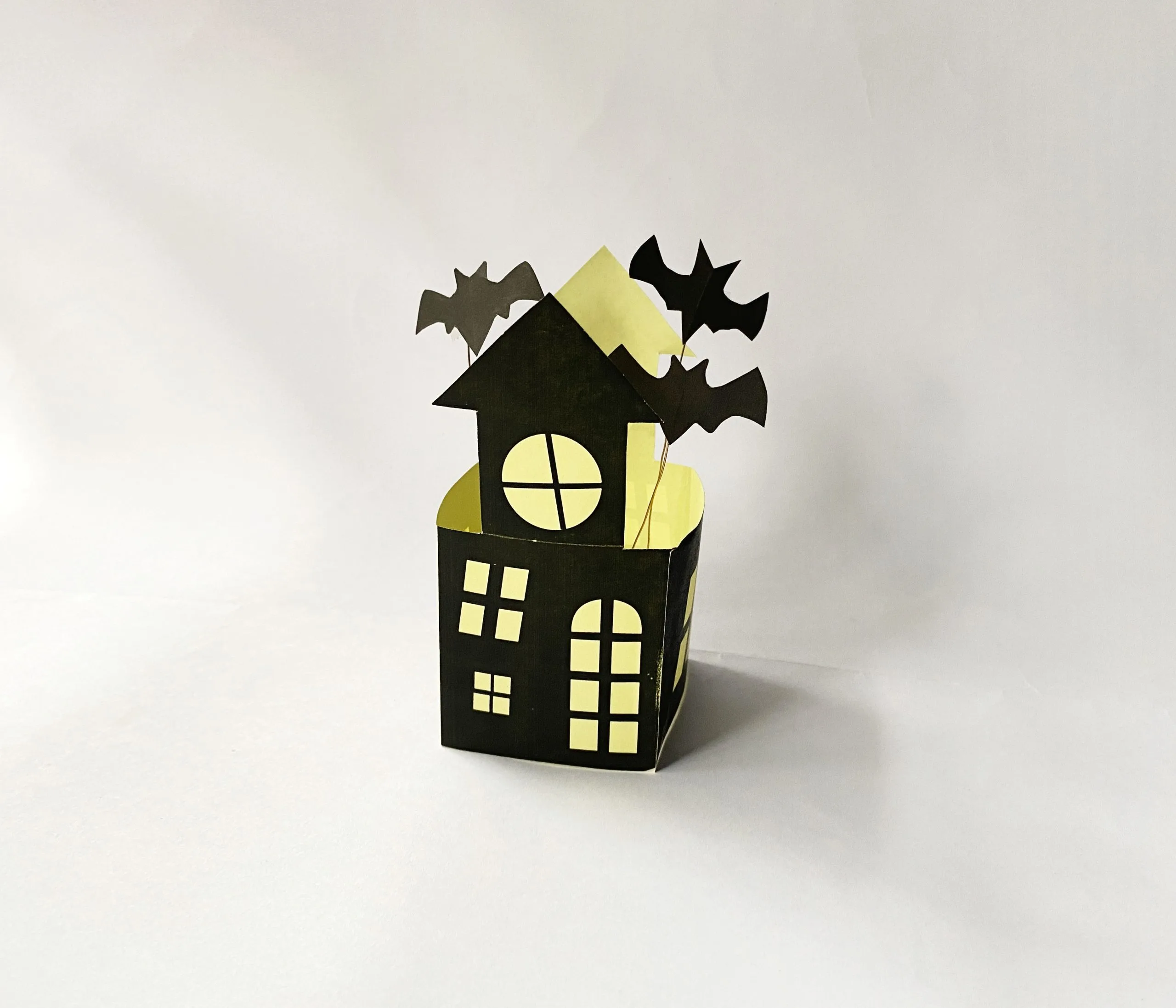 You could put any color of light inside this house. Perhaps you might want to put in one that alternates between different colors.
If you want to make it more spooky why not put a motion activated witch cackle. I seen these in the Dollar store. These would really give someone a fright.
Before you get all excited about making this I must remind you to print your free 3d Haunted House craft template below:-
3d Haunted House Printable Template
If you want something less spooky you might be interested in my Halloween gnome
What sorts of Halloween decor do you make in your house, or do you buy everything?!
Will you make this Haunted House Luminary Craft for Kids?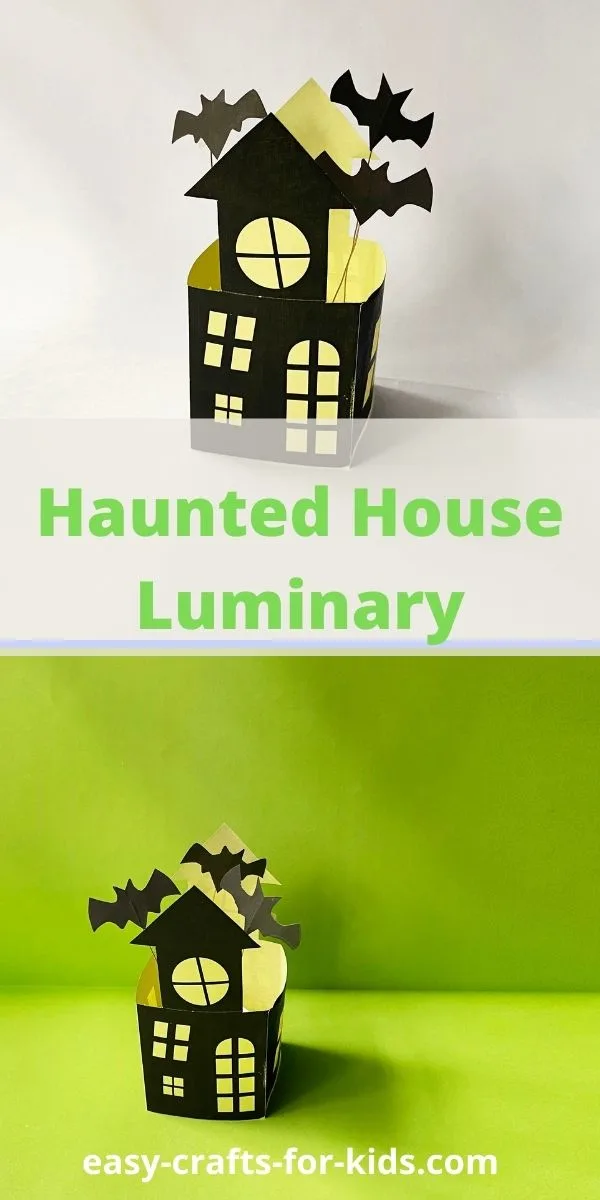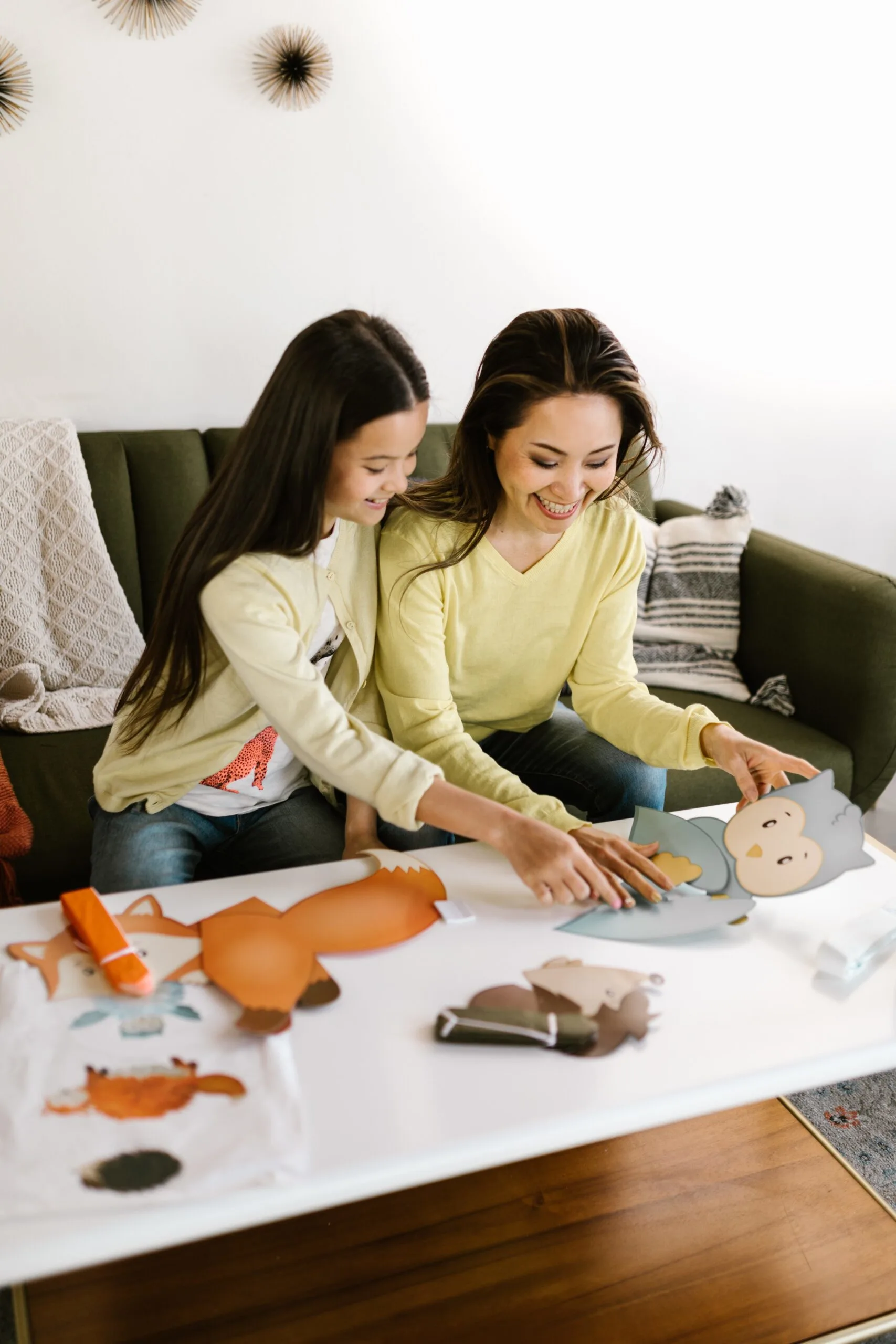 Hi there, I'm Laura an avid kids crafter with two little ones of my own to keep entertained! I have been doing kids crafts since 2018! Here at Easy Crafts for Kids you can find seasonal crafts for all age groups, as well as drawing tutorials, coloring pages and some other fun printables!