Easy Valentine Heart Shaped Gift Tags
These easy heart shaped gift tags will help you express your true emotions when you give flowers on the big day! Having a gift tag with your flowers will make them extra special.
We have created this flower tag with a popsicle stick. You can see it below!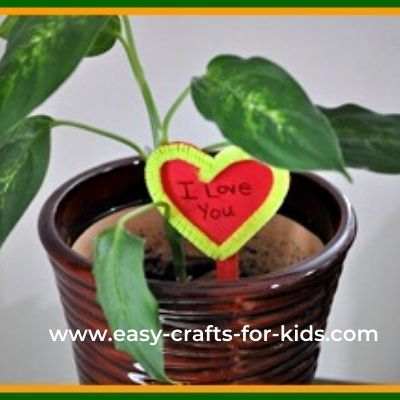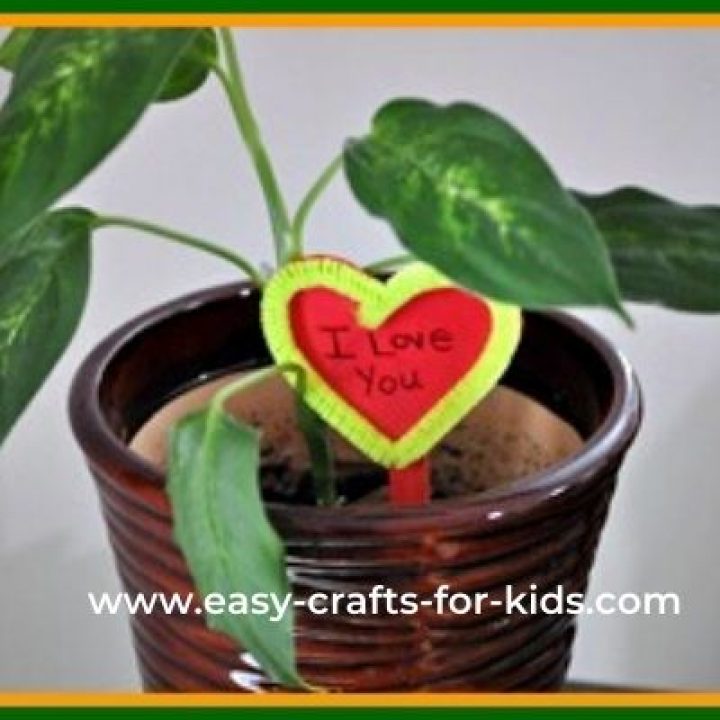 This way it can be stuck into the earth with a potted plant or flower, or can be placed in the ribbon of a bouquet.
You can write whatever you want on these tags, it can be anything. You could write who the flowers are from, you can write I love you, or just Happy Valentine's Day! Write what you feel!
These flower tag crafts can be turned into a little keepsake too, instead of writing inside them, glue a picture of you. So much you can do with these and they are super simple to make!
How to Make a Heart Flower Tag
Now that you have bought your flowers, let's make a tag to express how you feel too!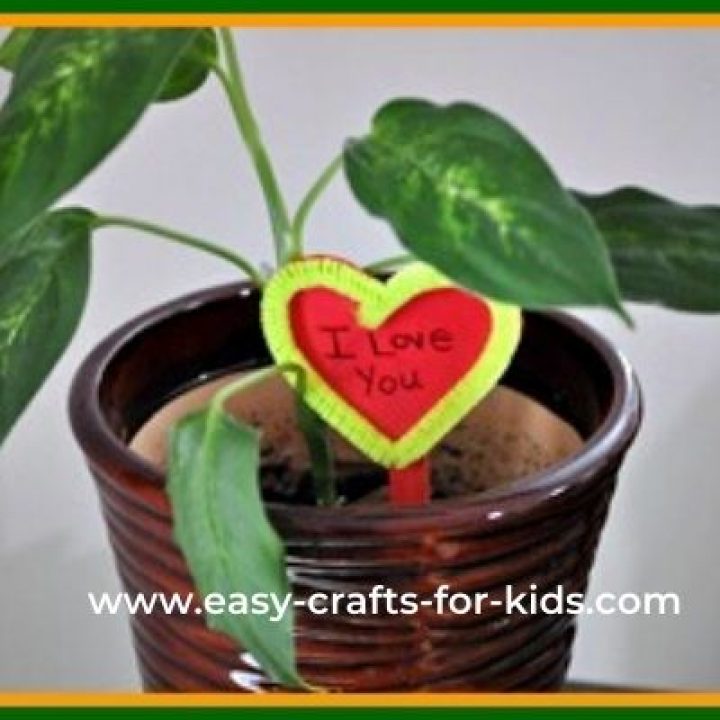 Heart Shaped Gift Tags
Yield: 1

Prep Time: 2 minutes

Active Time: 10 minutes

Total Time: 12 minutes

Difficulty: easy

A beautiful Valentine's Day craft that helps you make a heart shaped gift tag.
Materials
Red (or pink) card stock or construction paper.
Pipecleaner
Popsicle stick
Marker
Glue
Scissors
Instructions
Step #1:
Cut a heart shape out of the red construction paper.

Make this heart whatever size you want, depending on the type of plant or flower you have.
Step #2:
Bend the pipe cleaner to the same size and shape as the heart.

Make sure the two ends of the pipe cleaner are either at the bottom or top of your heart.
Step #3:
Glue the pipe cleaner around the edge of the heart. Allow to dry.
Step #4:
Write your loving message inside the heart.

We chose to write "I love you"
Step #5:
Glue your popsicle stick to the back of the heart.

Allow it to dry.

We chose a red popsicle stick so it would match with the heart.

Now that you have completed your heart shaped gift tag you need to find the perfect place within your flowers/plant and your Valentine's gift is all to go!
Fun and easy valentine crafts turned into thoughtful gifts.
More Easy Valentine Day Crafts for Kids Like This One:
Give a little kissme treat with your flowers with our kids valentine crafts.
Make yourself a little mailbox for all your Valentine cards with these Valentine Day mailbox crafts.
Perhaps your little girl wants to make one of the beautiful Valentine pencil toppers!
Show your loved ones you care and let your feelings be displayed proudly with these heart flower tags.
Of course you can also use them with cards or other gifts too. Just tape them on!
Do You Like These Heart Shaped Gift Tags?