These Honey Bee Numbers 1-10 Worksheets for Preschool are the perfect way to get your 3 and 4 year olds learning their numbers through counting and writing.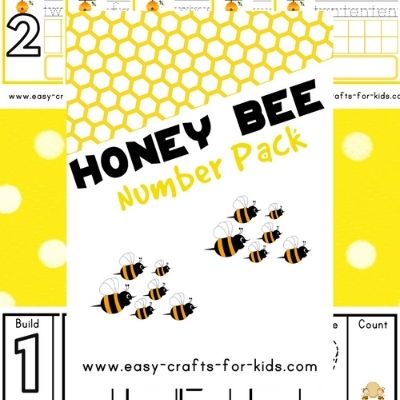 I absolutely love crafting at home with my kids but since we have been forced to do some home schooling I have been trying to teach them numbers. By the time they get back to school I want them well ahead.
Of course these can also be used in a preschool setting! You can print as many packs as you like because they are all free.
My free printable number worksheets are a great way to do this! While we are learning we are also having fun!
Both my 3 and 4 year old are pretty good at counting and my 4 year old can recognise numbers but not write all of them. My 3 year old is still learning what each number looks like.
These honey bee number worksheets are great for Spring and Summer months and will help them start preschool and school well prepared.
How to use these Numbers 1-10 Worksheets for Preschool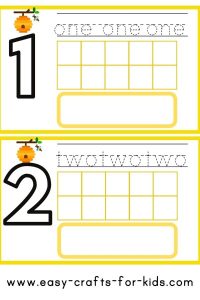 I have shown you an example here of how these worksheets look. There is space to copy and write the number after the child traces it. There is an opportunity to write the number word or the actual number.
Alternatively they can color in the appropriate number of boxes to represent the number or else practice writing the number word in these.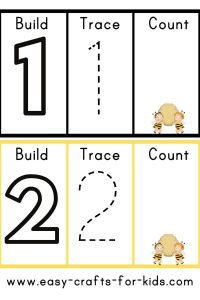 These number 1-10 worksheets come in 2 formats, and the second of these is shown here. The child can trace the number and then write it alone in the final column.
These 2 formats of worksheet go right up to the number 10 so are perfect for kids in preschool or the first year of school.
If you are doing a insect or bee learning theme then you might want to check out my list of bee crafts for kids, which would further support their learning and interest!
Before you go you can print out this Honey Bee Numbers 1-10 worksheets Pack
You might like some of my other kids printables so please check them out
Will you be printing my Honey Bee Numbers 1-10 Worksheets for Preschool?