An animal craft that recycles old paper rolls! This Lion craft with toilet paper roll is brilliant for kids that want to be green and help save the environment at the same time.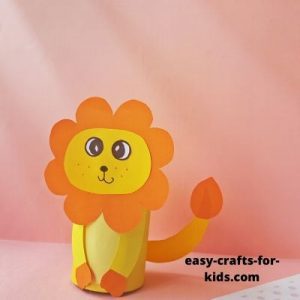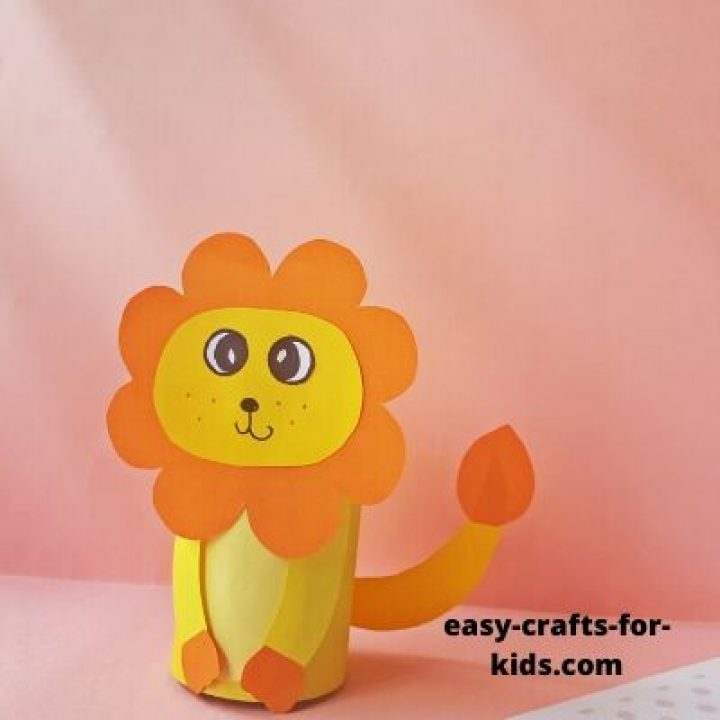 Most kids love zoo animals and only get to see them when they visit.
Lions can be dangerous so they can never get too close to them.
This lion craft gives children the opportunity to make their own paper roll lion that won't bite back!
If you love him why not do my farm animal crafts with toilet paper rolls, where you get to make a chick, sheep, pig and cow!
My tutorial gives easy craft instructions for a child and their Mum or Dad to follow. Why not make lots of these and pretend you have your own zoo! They are brilliant for pretend play.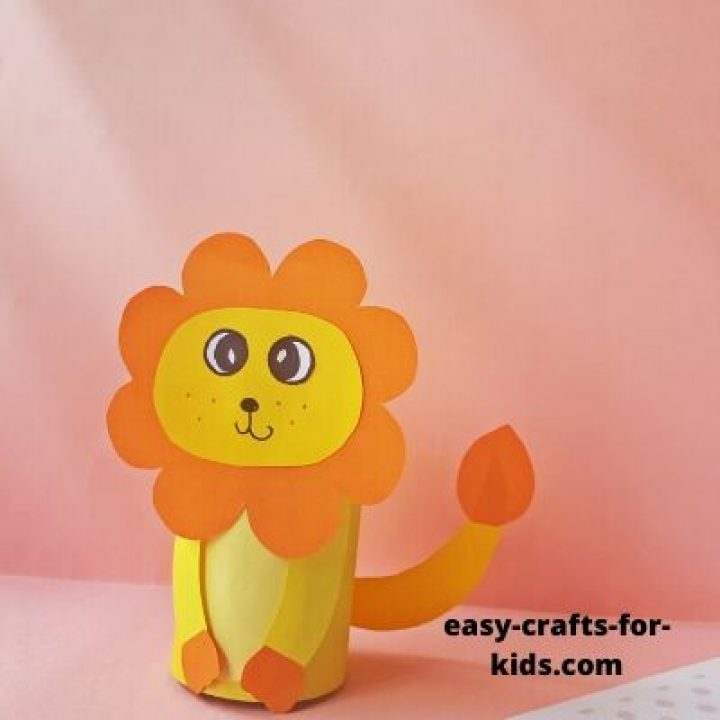 Lion Craft with Toilet Paper Roll
A cute zoo animal craft that lets you make a lion from toilet paper rolls!
Materials
Toilet Paper Roll.
Yellow and orange shades of craft paper
Safety Scissors.
Craft Glue like Pritt Stick
Pencil.
Ruler
Orange, brown and black marker pen.
Instructions
Collect all supplies including your printable template
Step 1:
Use the PDF templates to cut out the pieces for the Lion Craft with Toilet Paper Roll.

Step 2:

Now, follow the numbers on the instructions and the numbers on the templates to glue the pieces together. Keep the picture of the completed craft for reference!

First glue the face inside the lion's mane (Piece number: 1 and 2)

Stick the paws onto the feet. (piece number 3 and 5 and 6)

And then, glue the dock with the tail (number 7 and 8).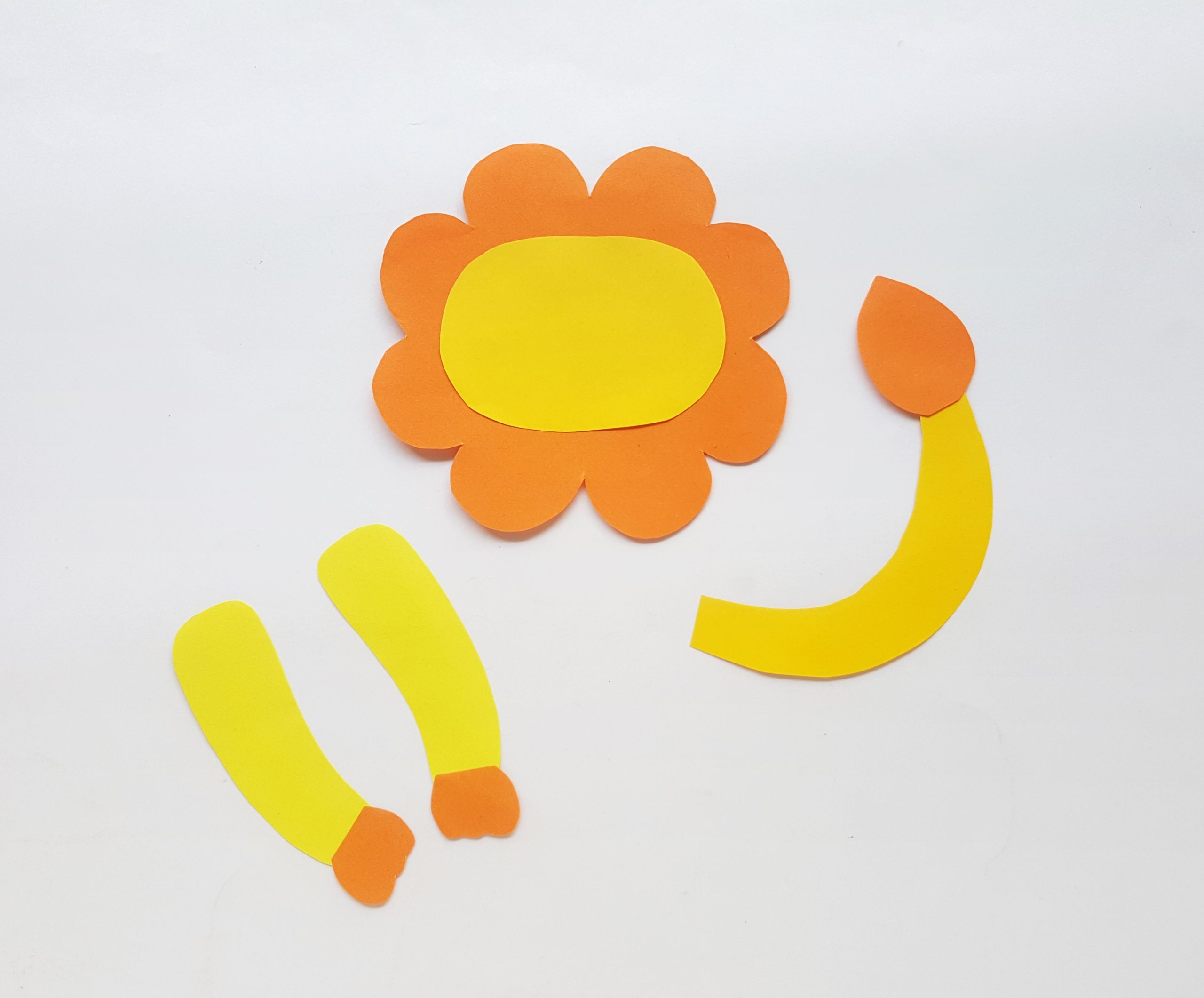 Step 3:

Draw or glue on some eyes on the lion's head and then use marker pens to draw the nose and smile on the lion. If you want 3D you can always use googly eyes.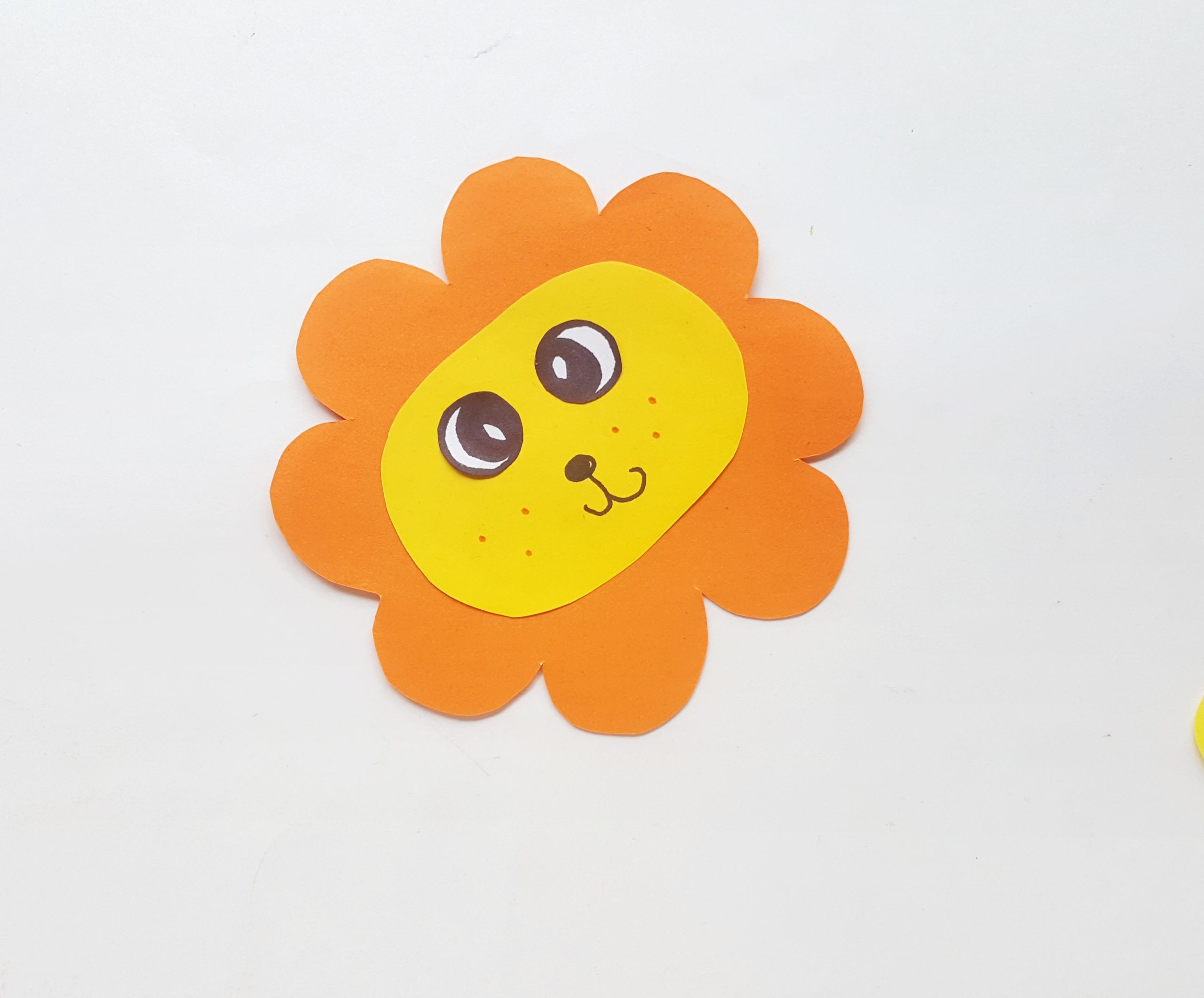 Step 4:

Cut out a yellow craft paper the same height and circumference of the tissue paper roll.

Then wrap/roll it around the tissue paper roll and using glue to hold it in place.

Step 5:

Take "piece number: 9" from the template and glue it on the bottom side of the toilet paper roll. This will be the lion's belly.

Step 6:

Now take both feet of the lion and glue them on the 2 sides of the lion's belly.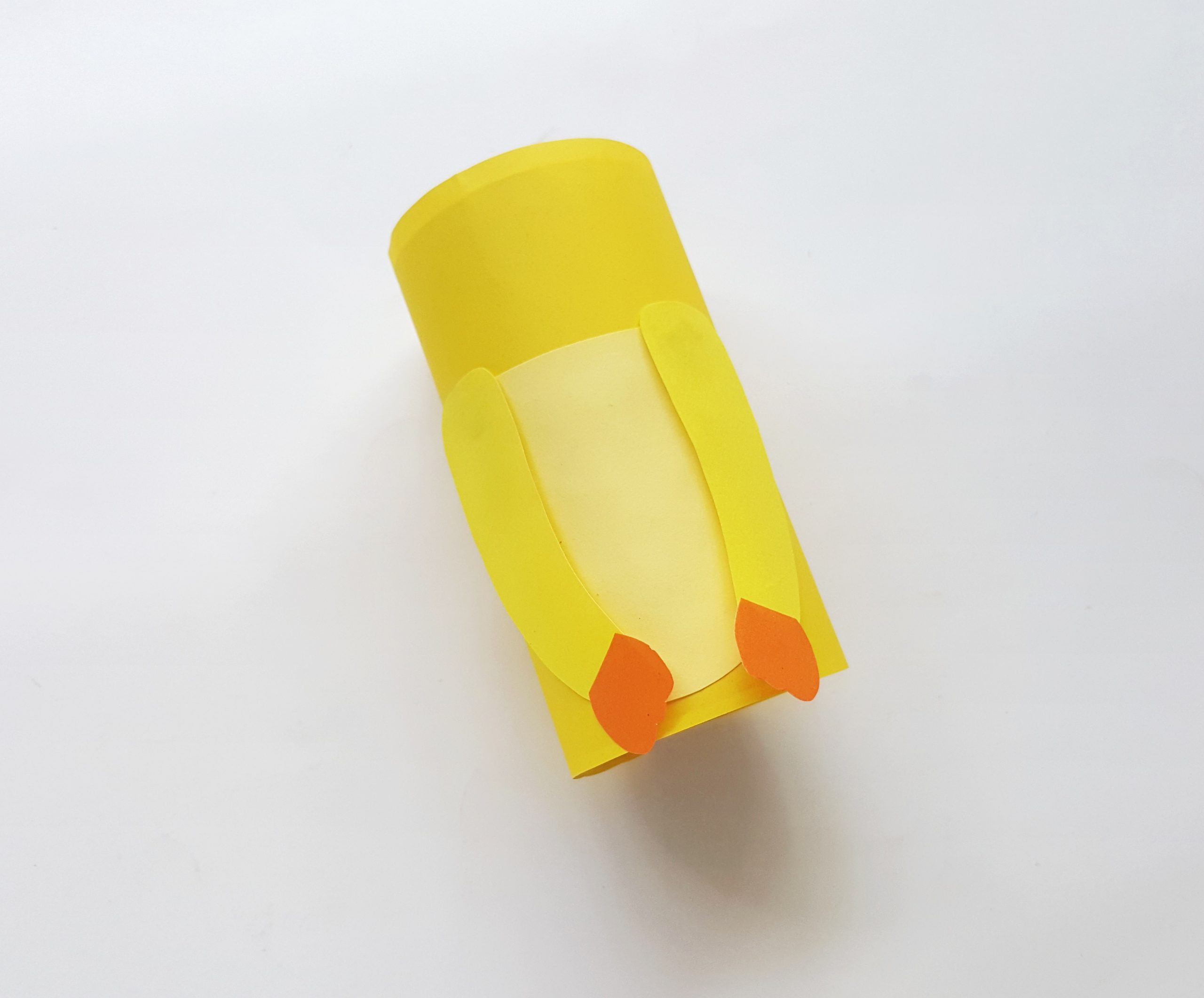 Step 7:

The next stage is to glue the lion's head on the top side of the toilet paper roll.

Step 8:

Finish it off by glueing the tail on the back.





I love toilet paper roll crafts for kids because they are tons of fun, simple to do and environmentally friendly.
You can even make a lion and lamb Christmas ornament!
Lion crafts will be popular with boys and girls!! I think I will name my Paper roll Lion Leo. How about you? What will you call yours?
Maybe you might want to name him something from the hugely popular movie 'The Lion King'. How about Simba?! He was the popular Prince in that movie.
Can you think of other fun lion crafts you might want to do? I guess you could make one from a paper plate? You could even make a lion face from popsicle sticks if you were really creative. How about using your own handprint?
Before you go please print out my free template:-
Do you like this Lion Craft with Toilet Paper Roll?