Kids LOVE adventure, and medieval times are a captivating part of history. Here are some ideas for medieval crafts for kids that will encourage them to dream and imagine.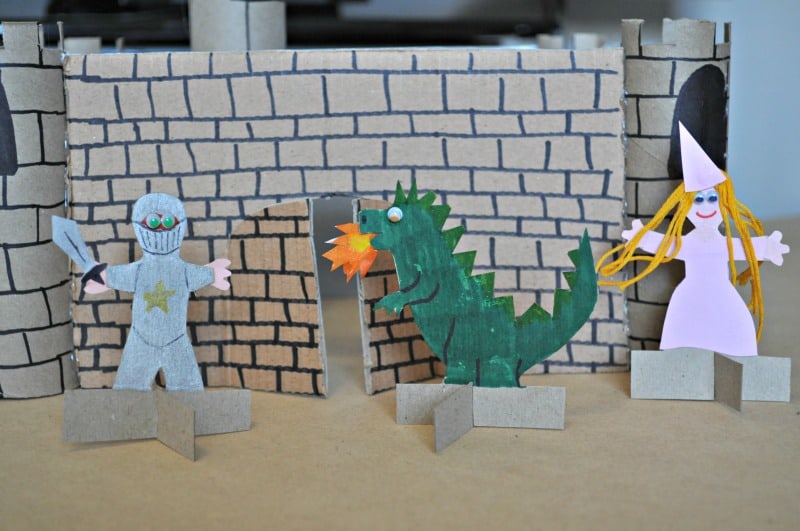 With our medieval kids crafts you will be able to turn cardboard into tiny figurines! These figurines are perfect company for our medieval cardboard castle.
We found a way to turn regular cardboard into figurines to add to your cardboard castle and act out your adventures.
With our templates and instructions you will be able to create any characters you want! Plus, we are recycling and being green too!
What you'll need to make these medieval figurines
To be able to create any of our characters, and more of your own, you will need just our printable template as a base.
We have two figurine templates on this one printable.
Our first template is a general one, for any character you wish – like our princess, and knight. nYou can also make things like: court jester, queen, king, merchants, servants, priest and more.
The second template is for the mean dragon. Click Here to Print Your Medieval Figurines Template
The Knight In Shining Armor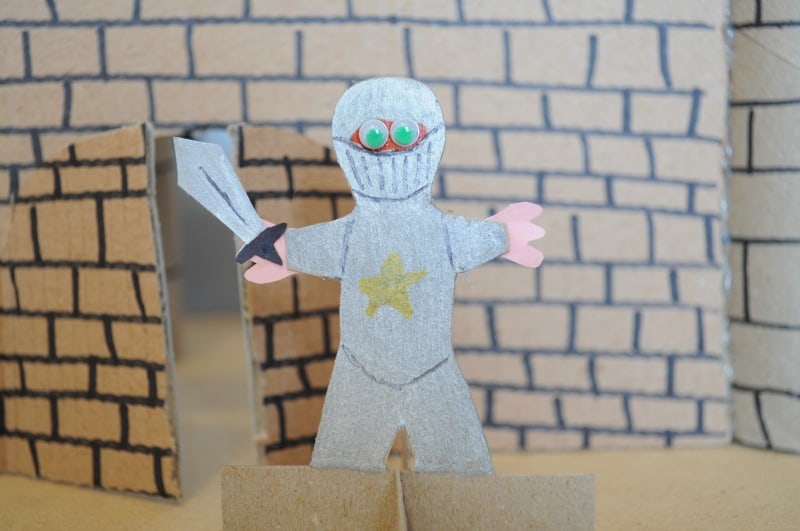 Every story needs a hero! Make your own knight.
Here's how we did it:
A Beautiful Princess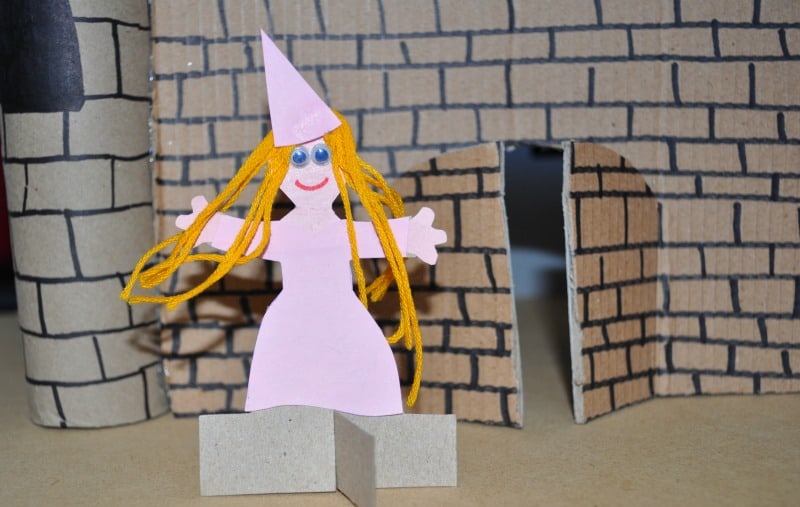 Now, your knight needs a princess to save and fall in love with.
Here's how we made her:
Cut out her dress and hat from pink construction paper.
Yellow string for her hair
Made hands and head out of peach paper
Blue googly eyes (these have gorgeous eyelashes 😉
Evil, Fire Breathing Dragon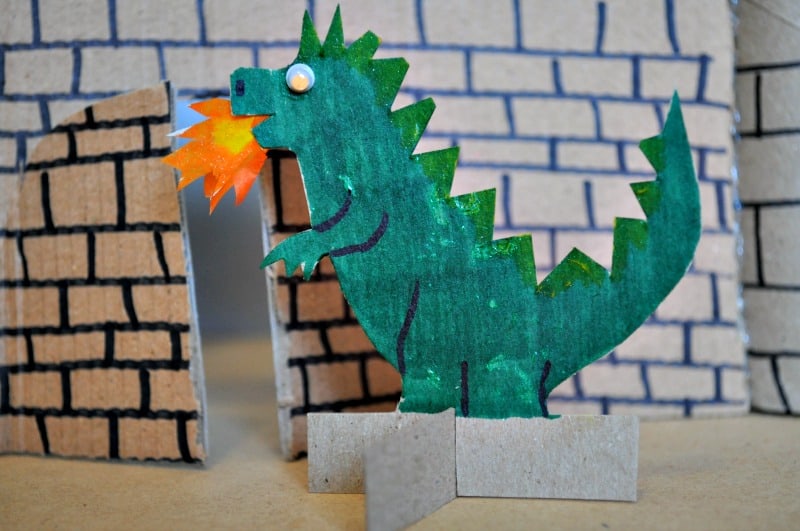 Every story has an evil character and this one is a dragon!
How we made it:
Colored him green
Used a black marker for detail
Added googly eyes
Color some white tissue paper orange and yellow for his fire.
Don't Forget Your Castle!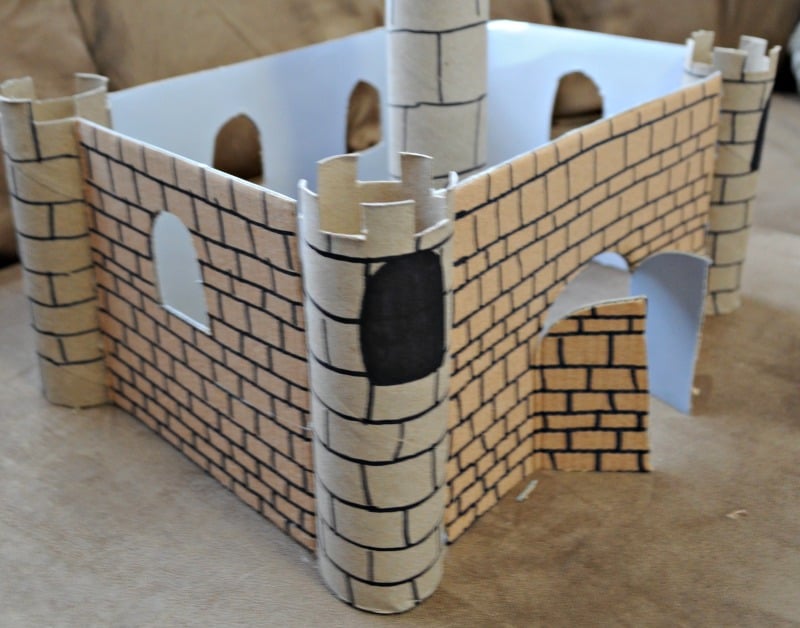 Now that we have all the characters to act out our adventures, don't forget your castle!