This simple dream catcher craft for kids will help keep all those bad dreams or scary nightmares away ;). Keep your children's dreams happy with this Native American craft for kids.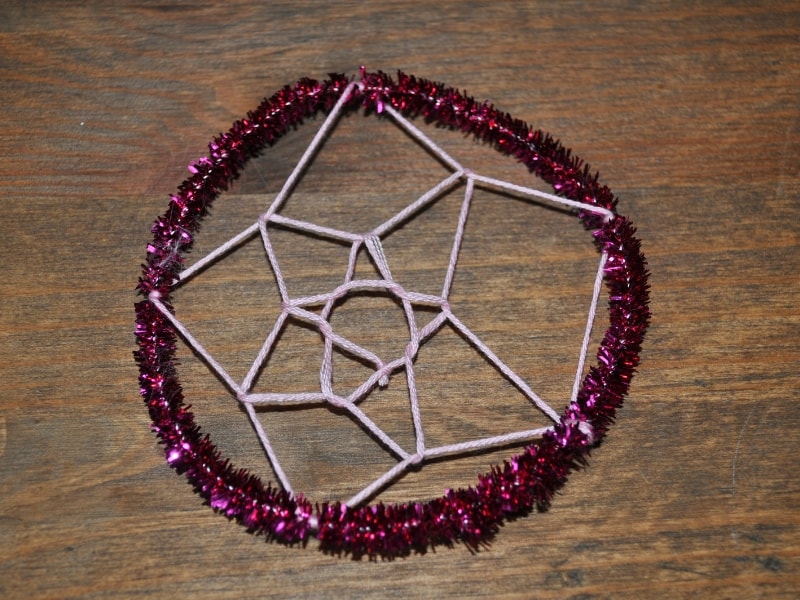 Here is a little history …
A dream catcher is a Native American tradition. These are a hand-made object, and are woven into a web shape.
It is believed that the bad dreams would be caught in the web and the good dreams would slide down to the person the dream catcher is protecting. The use of feathers is also believed to work as ladders for the good dreams to reach the sleeper.
This would be a fun activity to do with the kids, especially ones that have bad dreams often. Give them a feeling of security when they fall asleep that they are protected.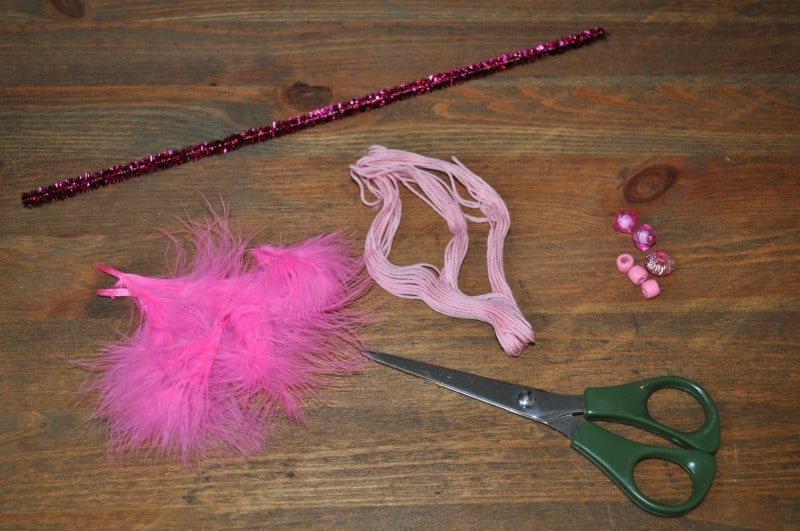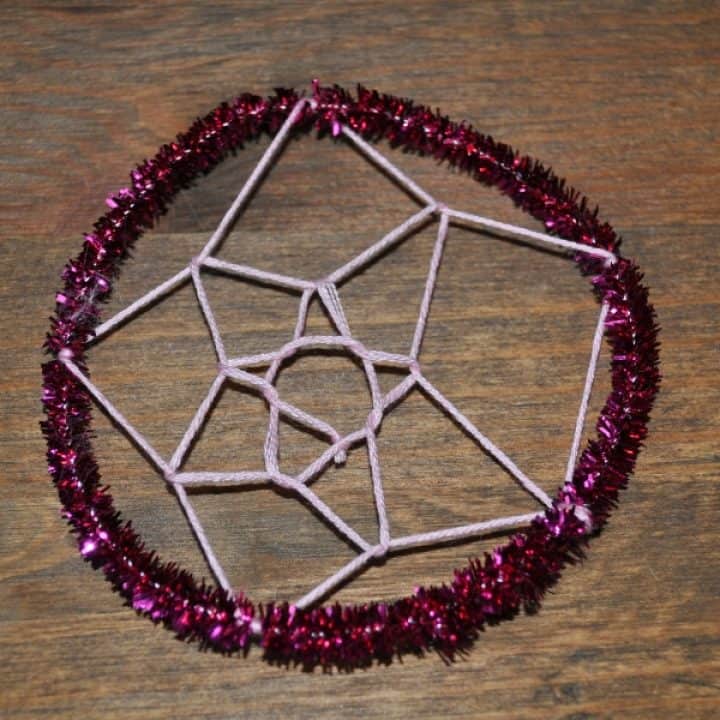 Simple Dream Catcher Craft For Kids
Materials
Pipe cleaner
String
Feathers
Beads
Instructions
Step #1:
Create a circle out of your pipe cleaner. Twist the two ends together to secure it.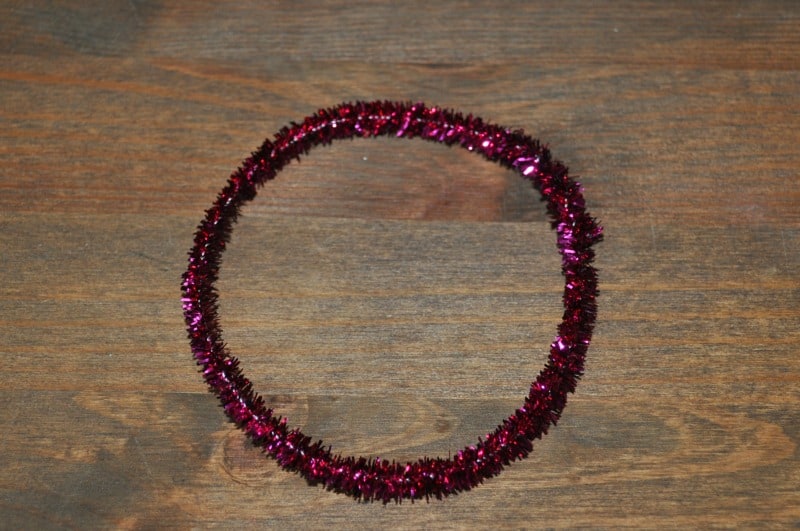 Step #2:
Take your string and tie it to the circle (you will cut off any excess at the end).
Weave the string around the circle five times. Wrap around the pipe cleaner with each weave to make sure everything stays in place.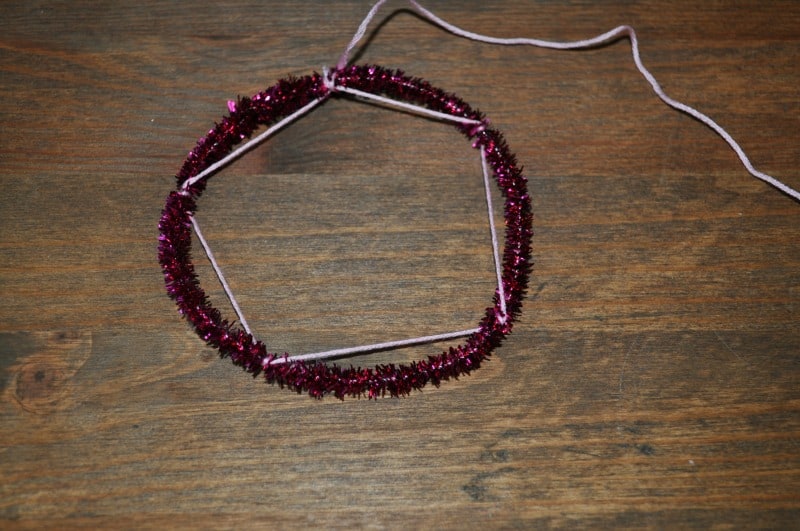 Step #3:
Weave around the center of each of your first five parts. This web does not have to look any certain way, as long as the weave gets smaller.
It is believed that nightmares get stuck in the web and are captured so the dreamer doesn't experience them.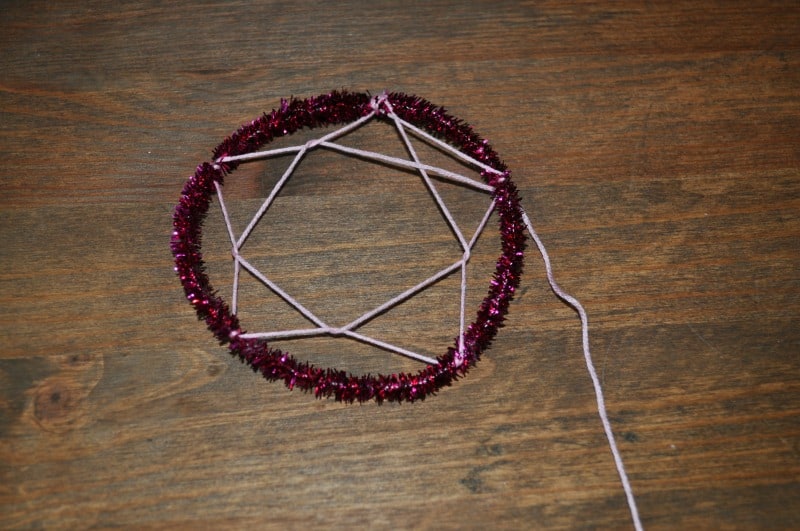 Step #4:
Repeat this, going in the center of each of the new parts you have created. This will create your web.
There is no standard for this so it's okay if it looks different. Cut off the excess string and tie it together.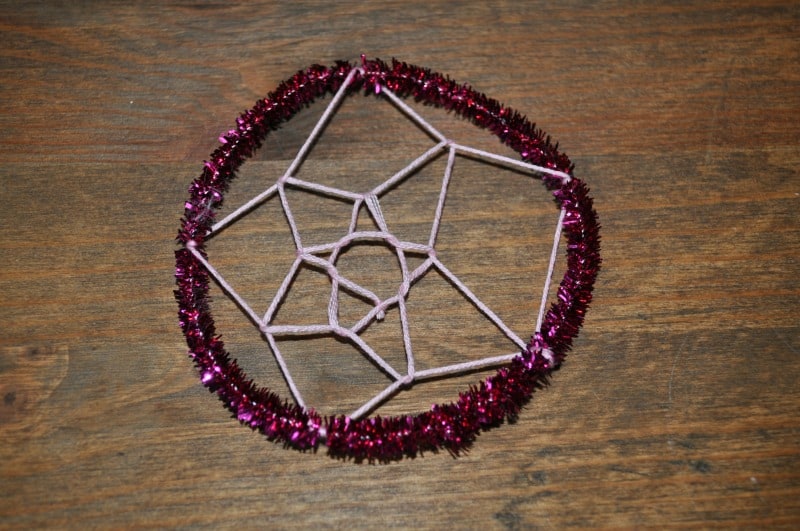 Step #5:
Tie a piece of string to the top of your dreamcatcher. Make sure it is a loop so you can easily hang up your protector.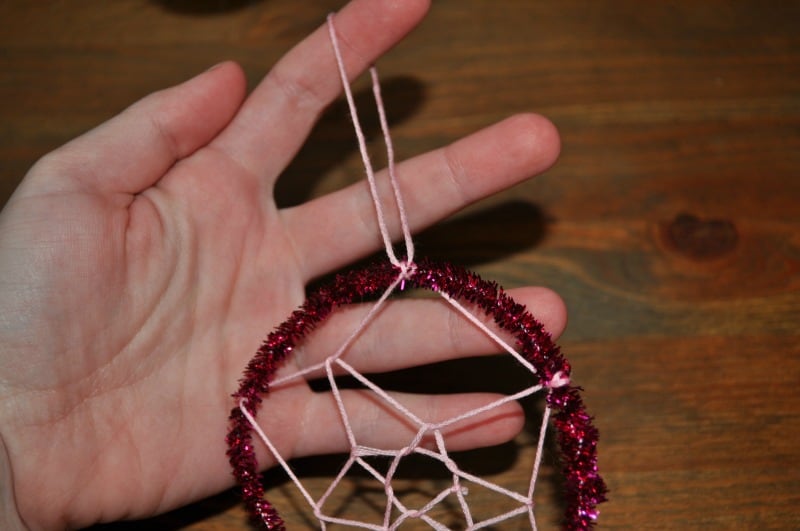 Step #6
Tie three separate pieces of string to the bottom.
Spread them apart. You can make them all the same length, or vary the lengths.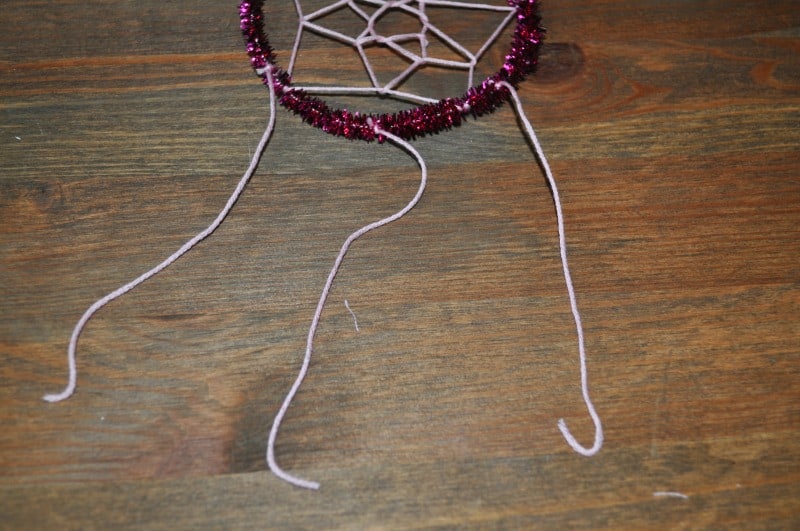 Step #7
Place your beads onto the string. Tie a feather onto the end of the piece of string. This will hold the beads on. Repeat this for the other two pieces of string.
Take your new protector and hang it above your bed. Now, your nights will be filled with happy dreams.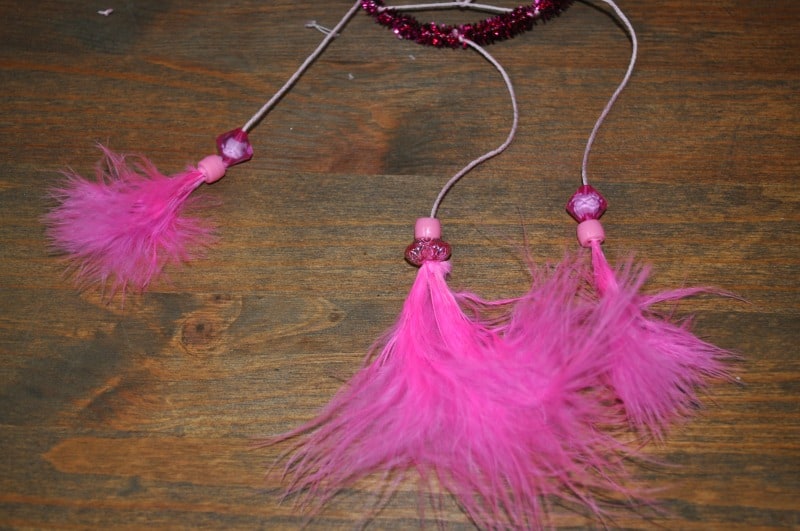 Great Deal on More Elaborate Dream-catchers:
Enjoy making this craft? You can always buy a beautiful elaborate dreamcatcher as a gift like this one.
Caught Dreams Dream Catcher ~ Handmade Traditional Royal Blue, Pink & Purple 8.5
Our native American crafts for kids will keep away the nightmares and sleepless nights. They are also very pretty as decoration.
Print This Craft & Many More – Crafty Critters: Crafts to Go!"
We've made our site "to go"! No internet? No problem, we've got 100 crafts to go in a downloadable ebook!
Our best crafts, formatted for perfect one page printing or easy reading on a tablet.
Learn more & get your copy today! Crafty Critters: Crafts to Go
More Easy Crafts Like This One:
Here's a Chinese tradition. These paper lantern crafts are used at all their festivities. This craft makes for great decorations that are so easy to make. Decorate for any occasion with different colored paper and some markers!
Did you like this simple dream catcher craft to make?