DIY Cardboard Medieval Castle Craft
Medieval times, or the middle ages, were between 5th to 15th century. A long time ago. These times in history were very different than now: people lived in castles, rode horses, and had kings.
There were jesters in the castle, maids, and knights defending princesses. Today we'll create our very own cardboard medieval castle, and get ready to re-enact some battles.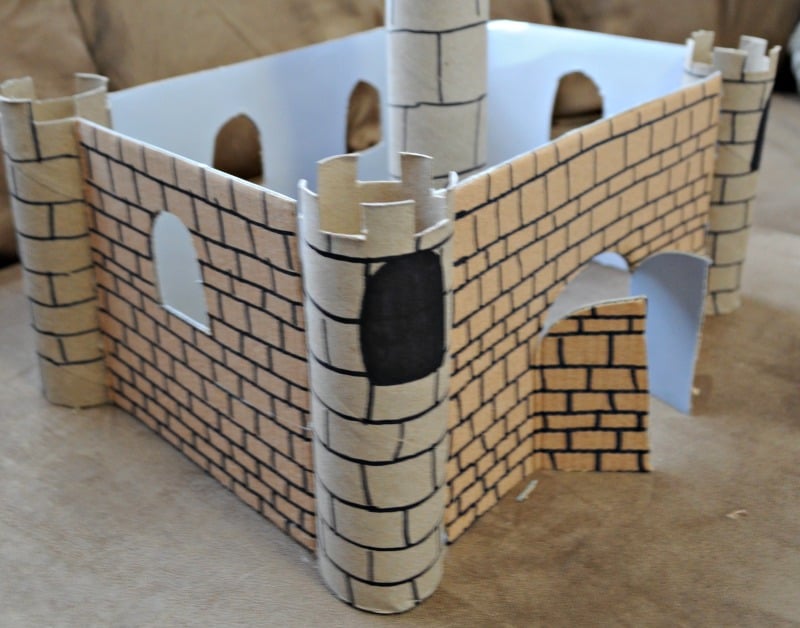 Building this castle out of cardboard will teach your child to recycle. Take the opportunity to talk about saving trees and re-using paper products to save the earth.
You can also make it into a history lesson by telling older kids a little about life during Medieval times.
OK, it's time! Let's create some medieval crafts for kids, like a strong fortress for your prince and princess.
How to make medieval castle from cardboard
Building a cardboard castle is not a quick activity. It takes time to cut out the cardboard pieces, make windows and doors, draw the bricks and putting it all together, but you'll have time to bond with your child.
There are parts of the building process when you can step away: for example, you may be able to let your little one draw the castle walls alone.
In the end, you'll have a nice castle for lots of quiet (or maybe not so quiet, if it's time for battle) activities later.
This is done in traditional colors but of course then is nothing to stop you from painting it pink to make it more girl like.
You can make this as large or small as you like depending on the amount of cardboard you like.
If you make mini castles you might want to make several and decorate them differently and have a little medieval village, and then make larger one to use as a fortress. This is all time dependant of course.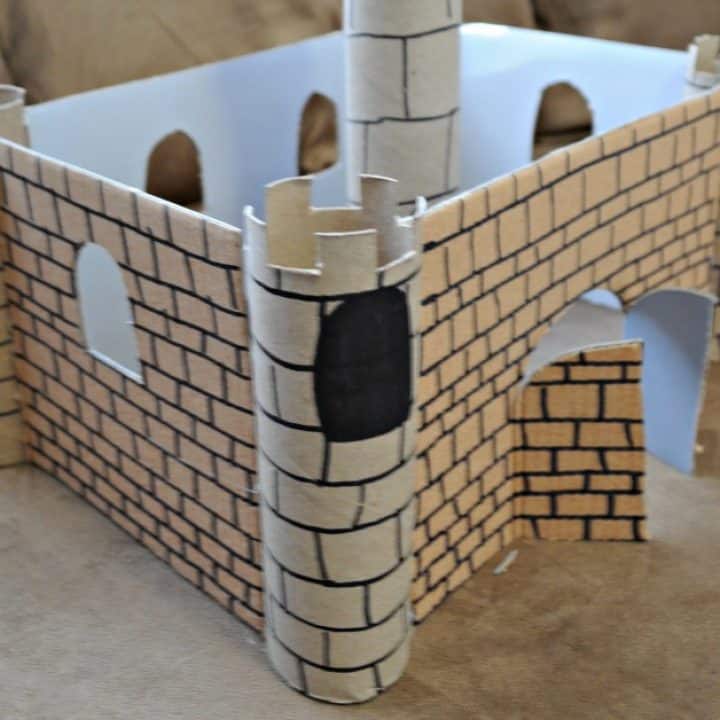 Cardboard Medieval Castle
Yield: 1 castle

Prep Time: 10 minutes

Active Time: 2 hours

Total Time: 2 hours 10 minutes

Difficulty: easy

Estimated Cost: free

Build a cardboard medieval castle and teach your child about these historical times.
Materials
Three empty paper towel rolls
Four pieces of cardbard
Instructions
Step #1:
Cut two of your empty paper towel rolls in half. These will be the four corners of your castle. Leave the third paper towel roll as is.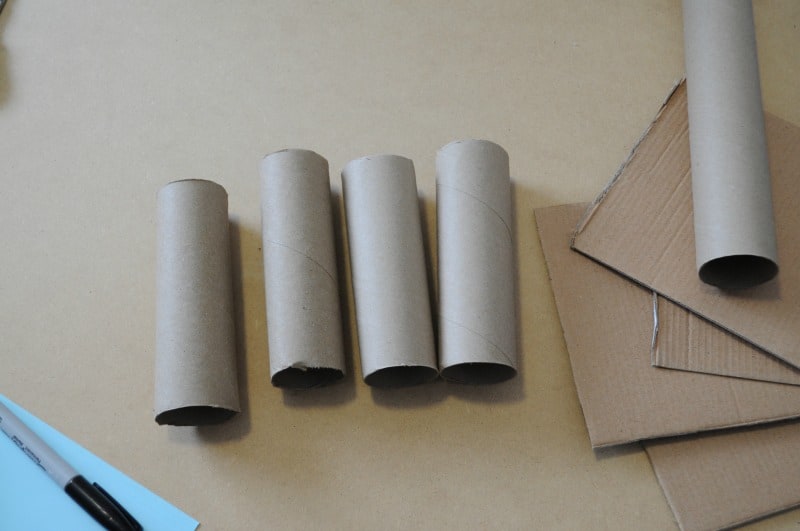 Step #2:
Take out your black marker. Draw stones on the four pillars. You can do this easily by drawing lines all around the tube, then just create bricks all around those lines.
Step #3:
On one end of each of the four pillars, cut out rectangles.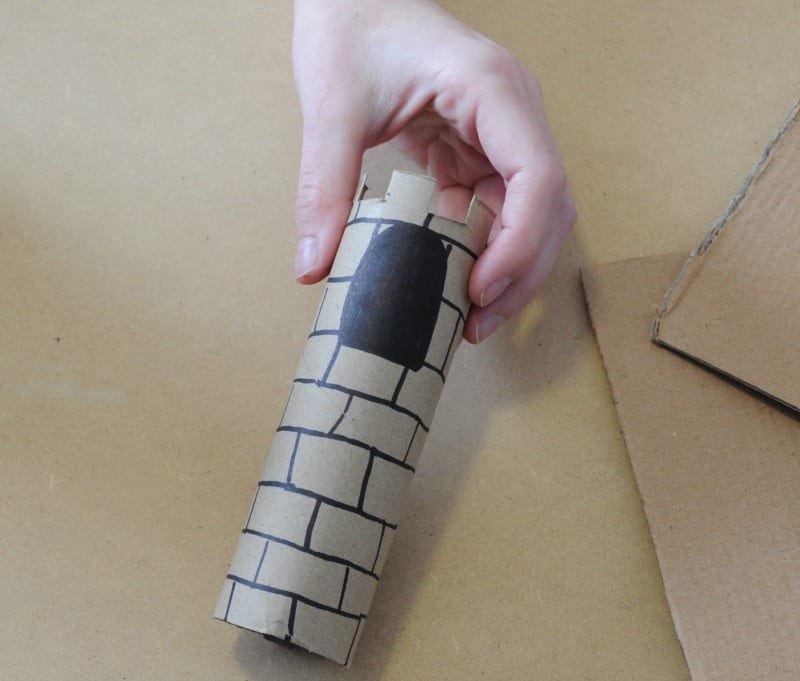 Step #4:
Draw windows on each of the four pillars.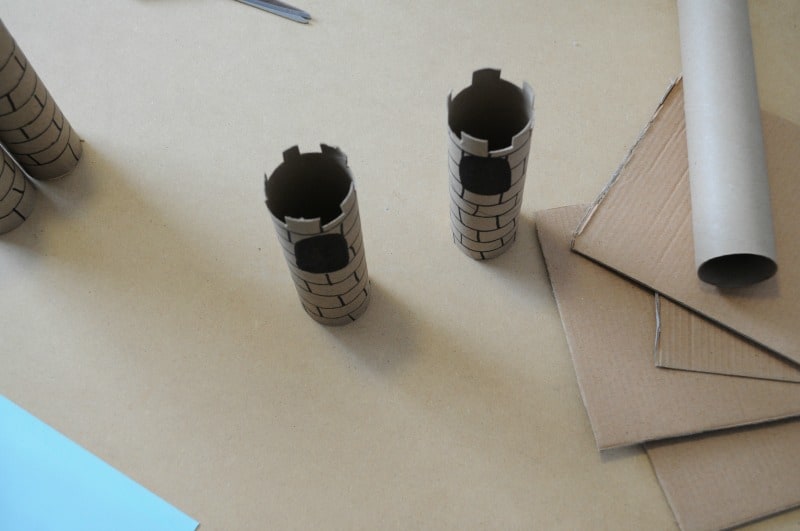 Step #5:
Get your cardboard pieces. Make sure that two of them are cut into squares and the other two into rectangles. You want these pieces to be a bit smaller than your pillars when you line them up against each other.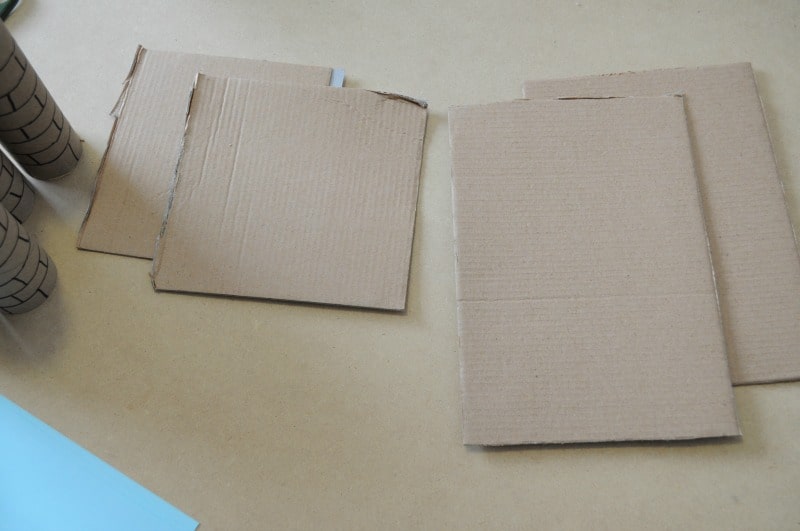 Step #6
Use your black marker again and draw smaller bricks on the walls. To make sure the bricks line up on each side you can match them by placing them side by side.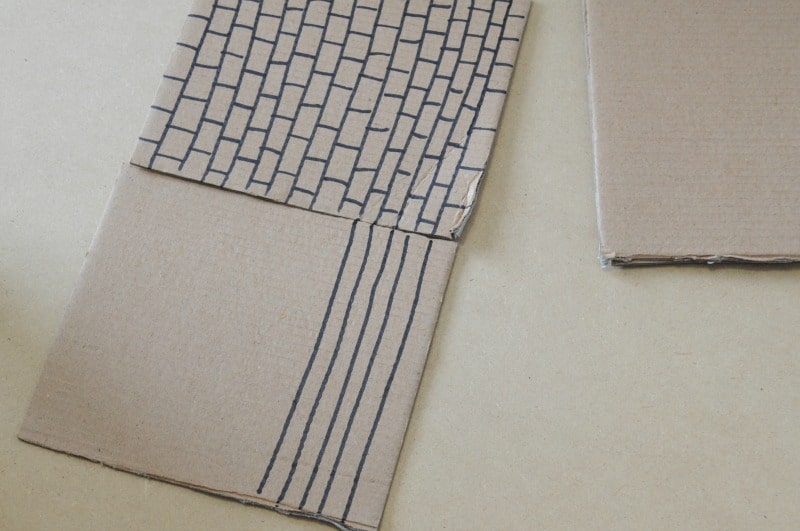 Step #7
Cut out windows in three of the cardboard walls. Create a door in the fourth one.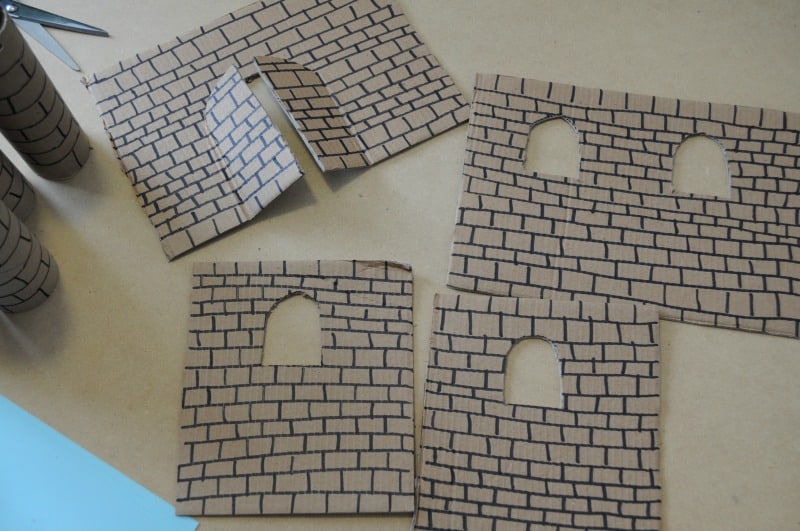 Step #8
Glue your four walls, to your four pillars as illustrated here.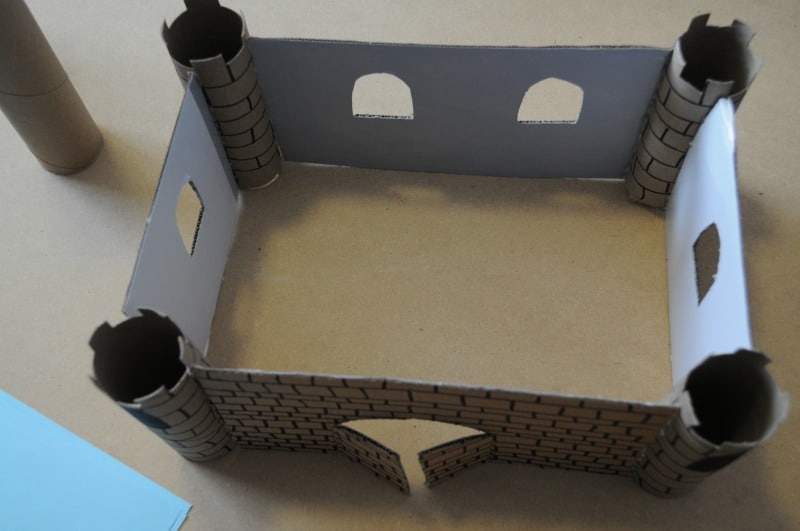 Step #9:
With the third paper towel roll you had set aside, create a tower for your castle. Draw bricks on this one as well. Create a cone shape out of your construction paper and glue it on the top.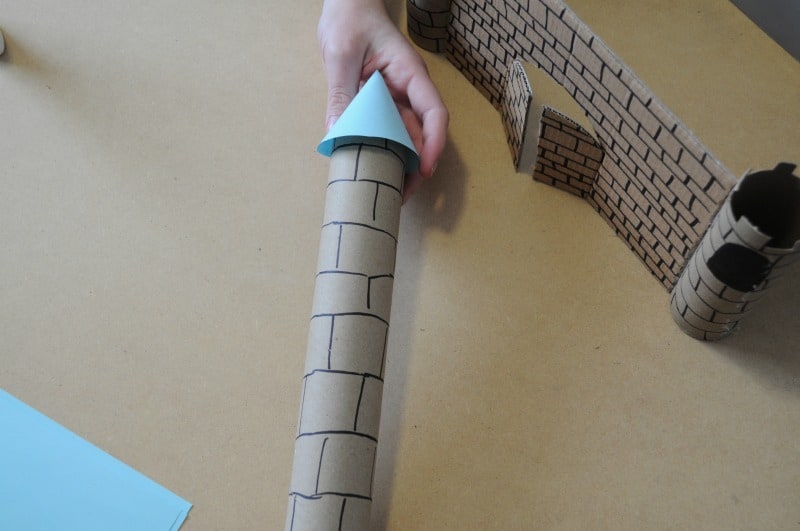 Now, once you finished building your castle, gather up all our knights and horses to defend your castle from dragons and bad guys!
Make some fun little figures using medieval crafts for kids to go in your castle!!
With our medieval castle you'll have a toy to play with for a long time after. With the castle and characters you can play pretend and act out all kinds of stuff.
This is a great time to teach the children a little bit about the middle ages, while they create these great crafts. This is ideal for homeschooling and makes for an excellent history lesson; one which your kids will not forget!
More Medieval Crafts For Kids
Create more crafts out of that old cardboard.
Sheriff's Badge – Play pretend and be the sheriff of your town with this cardboard badge.
Trusty Sidekick – Every sheriff needs a horse, use some more cardboard and make a horse to ride.
Liska over at adventure in a box has a castle project too. You might want to check it out.
Do you like this Medieval Cardboard Castle?