Get your kids excited for Christmas Day with this Santa countdown craft clock! A great way for kids to see how many days are left to Santa!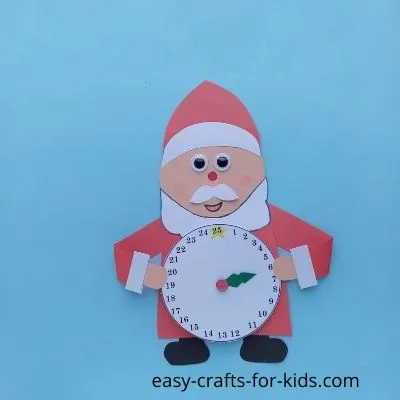 I have been looking for some great advent crafts for kids and thought about making my own advent calendar, but before I could do so my husband gave my children a Dairy Milk version.
Instead I thought my children and I could make a countdown clock featuring Santa Claus himself. This clock has dates though as opposed to hours of the day.
I think it is a great advent craft for children which helps them learn numbers. My 5 year old loves knowing what date we are on and looks at the clock everyday!
It also teaches kids number order too.
One of the great Santa crafts for kids that should be done before December 1st.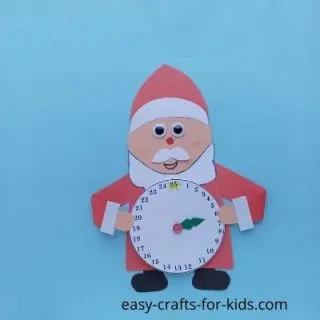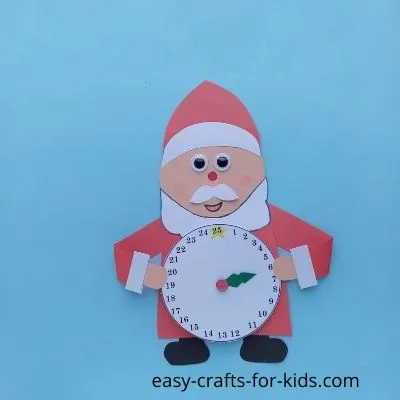 Santa Countdown Craft Clock
This Santa Countdown clock craft will help kids count the days down until Christmas Day.
Materials
1. Cardstock paper.
2. Craft papers.
3. Pencil.
4. Ruler.
5. Thumbpin.
6. Scissors.
7. Glue.
8. Marker pens.
Instructions
Step 1:
Download the PDF templates and cut out the pieces for the Santa.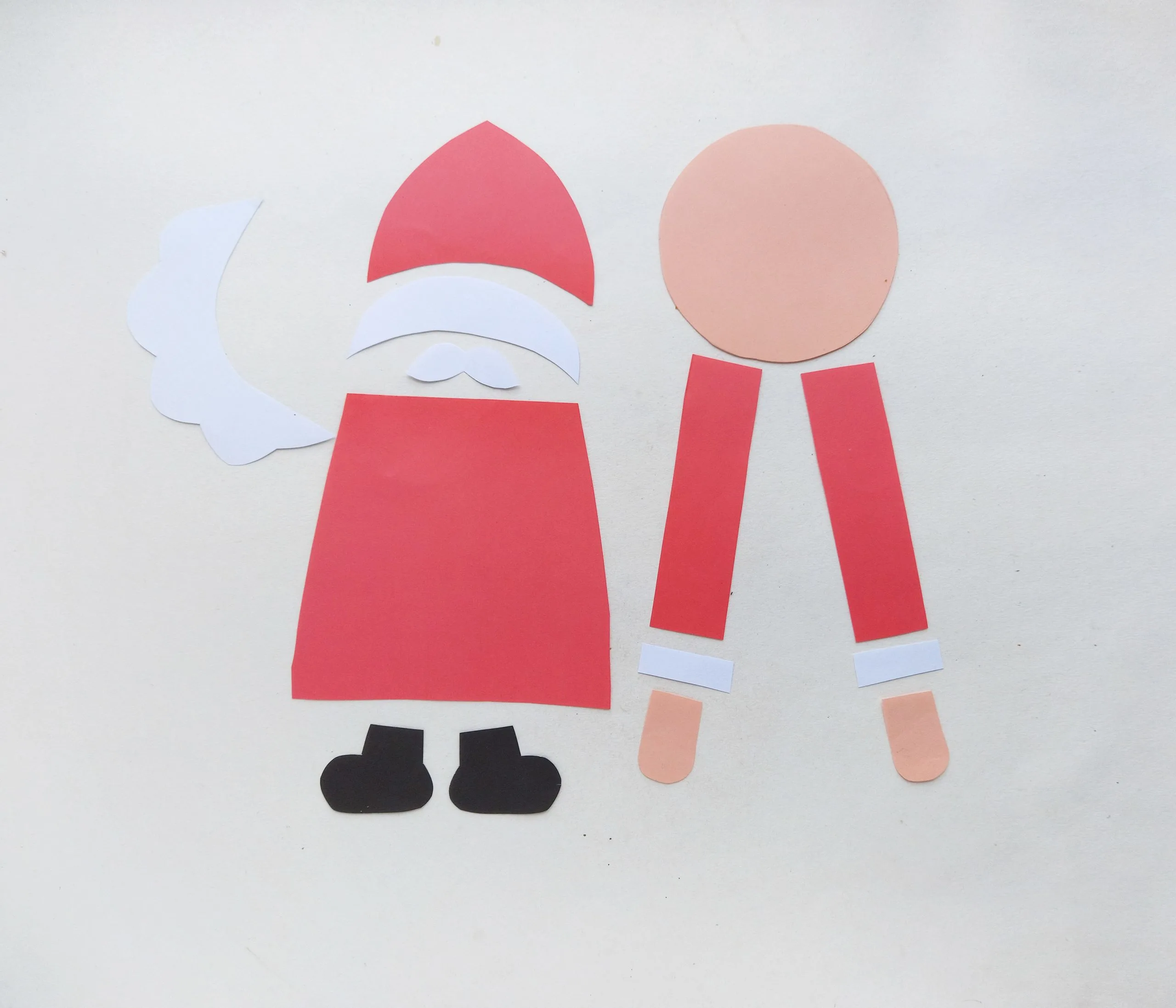 Step 2:
Glue the hat's lace to the hat, then glue the beard and moustache on the face.

Glue the cuffs to the sleeves, and then glue the shoes to the bottom of the coat.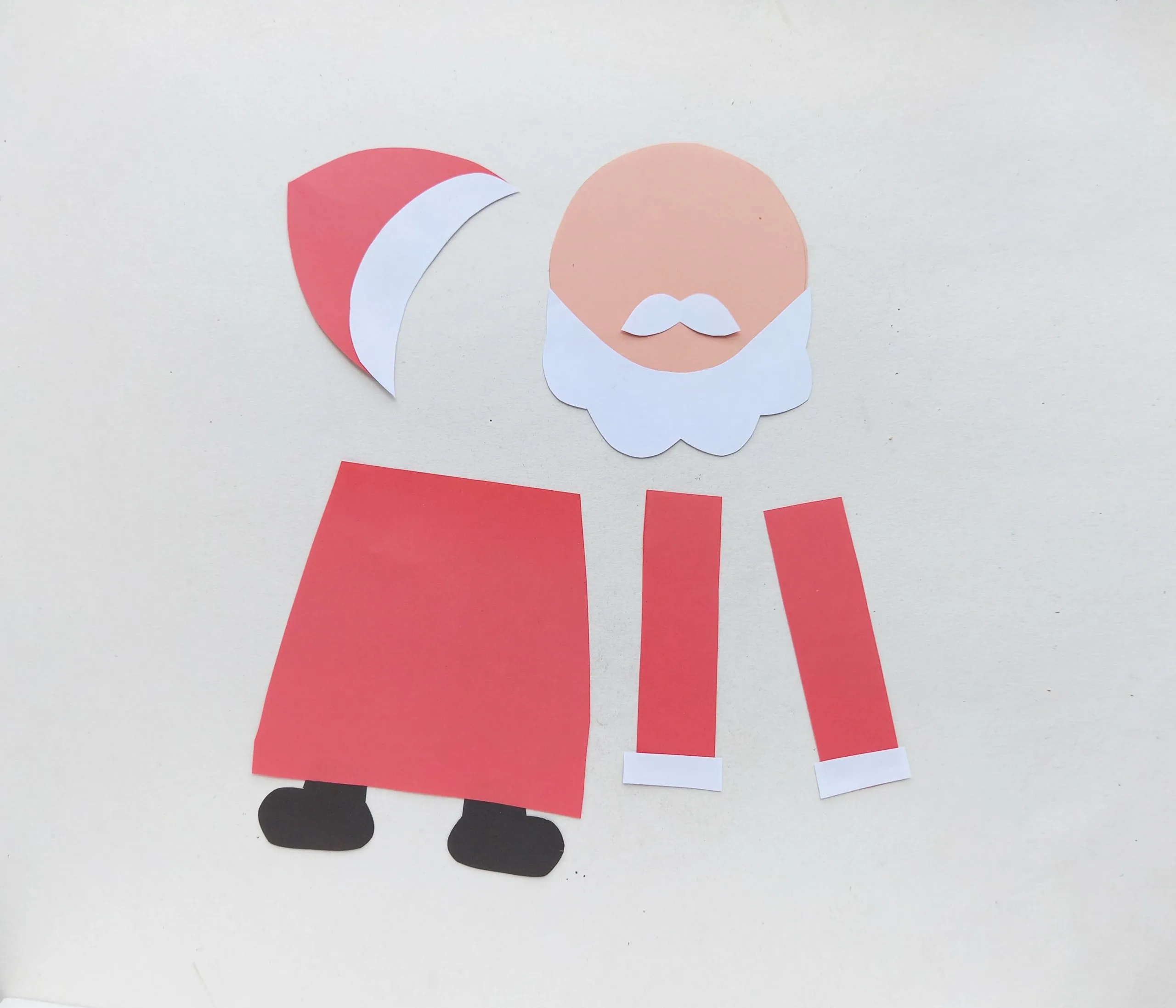 Step 3:
Glue the hat on top of the head, and glue the hands to the sleeves.
Step 4:
Glue the Santa's head on the top of the coat.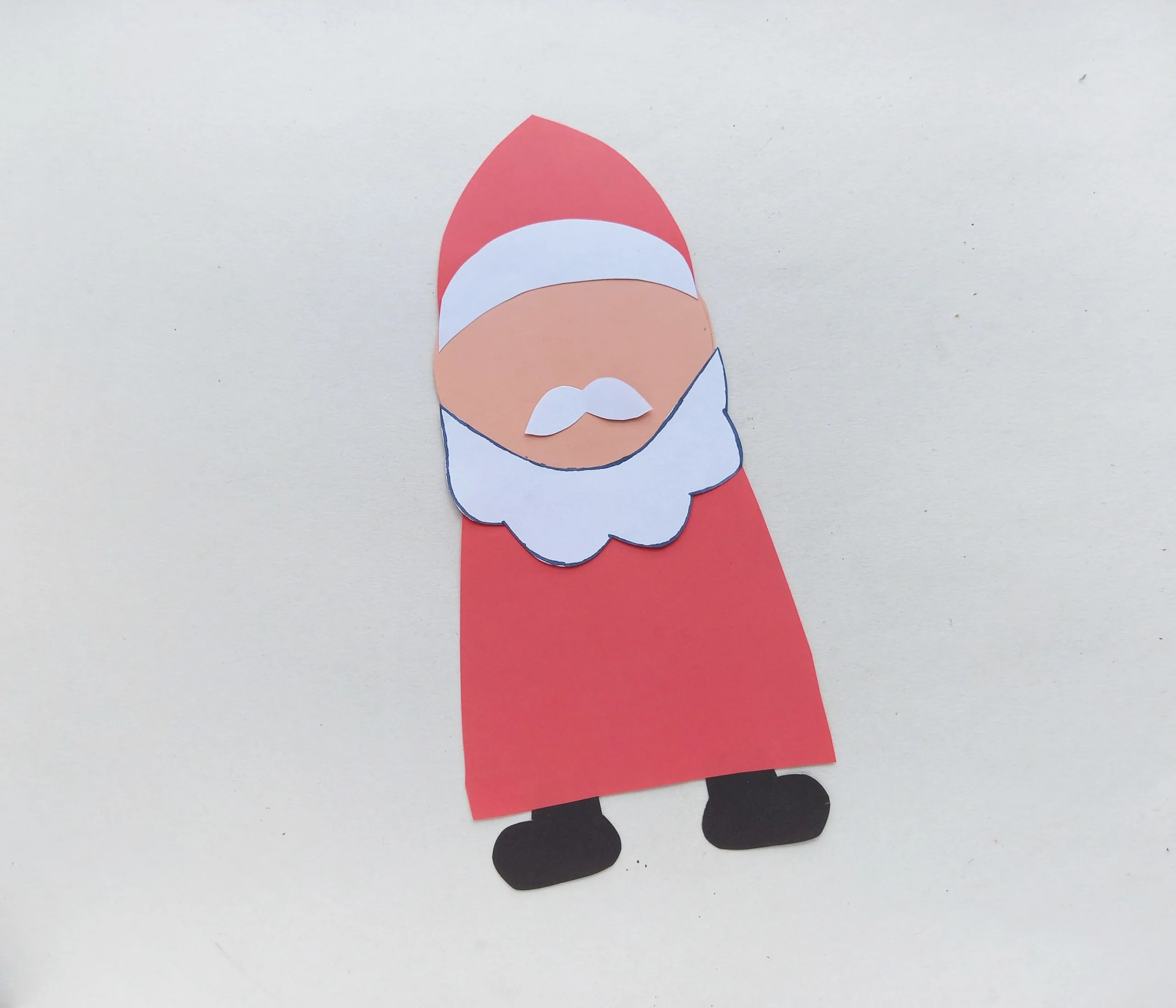 Step 5:
Cut out the clock and its hand from the template.
Step 6:
Put the pin through the clock's hand.
Step 7:
Put the pin through the middle part of the clock.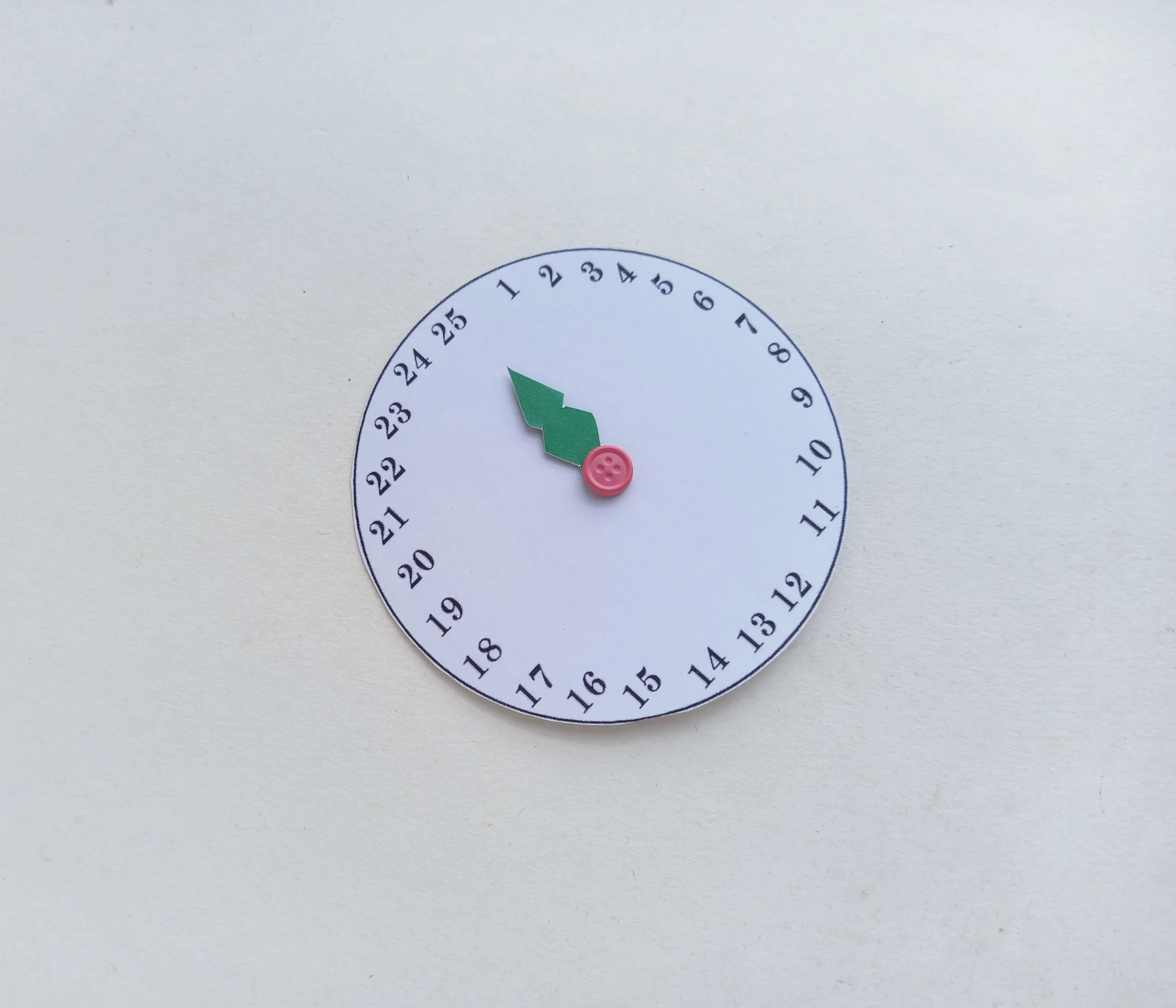 Step 8:
Use a yellow highlighter to draw a star over the number "25". This is the day we are counting down to, Christmas Day.
Step 9:
Glue two googly eyes on Santa's face, and use a marker pen to draw the cheeks and mouth.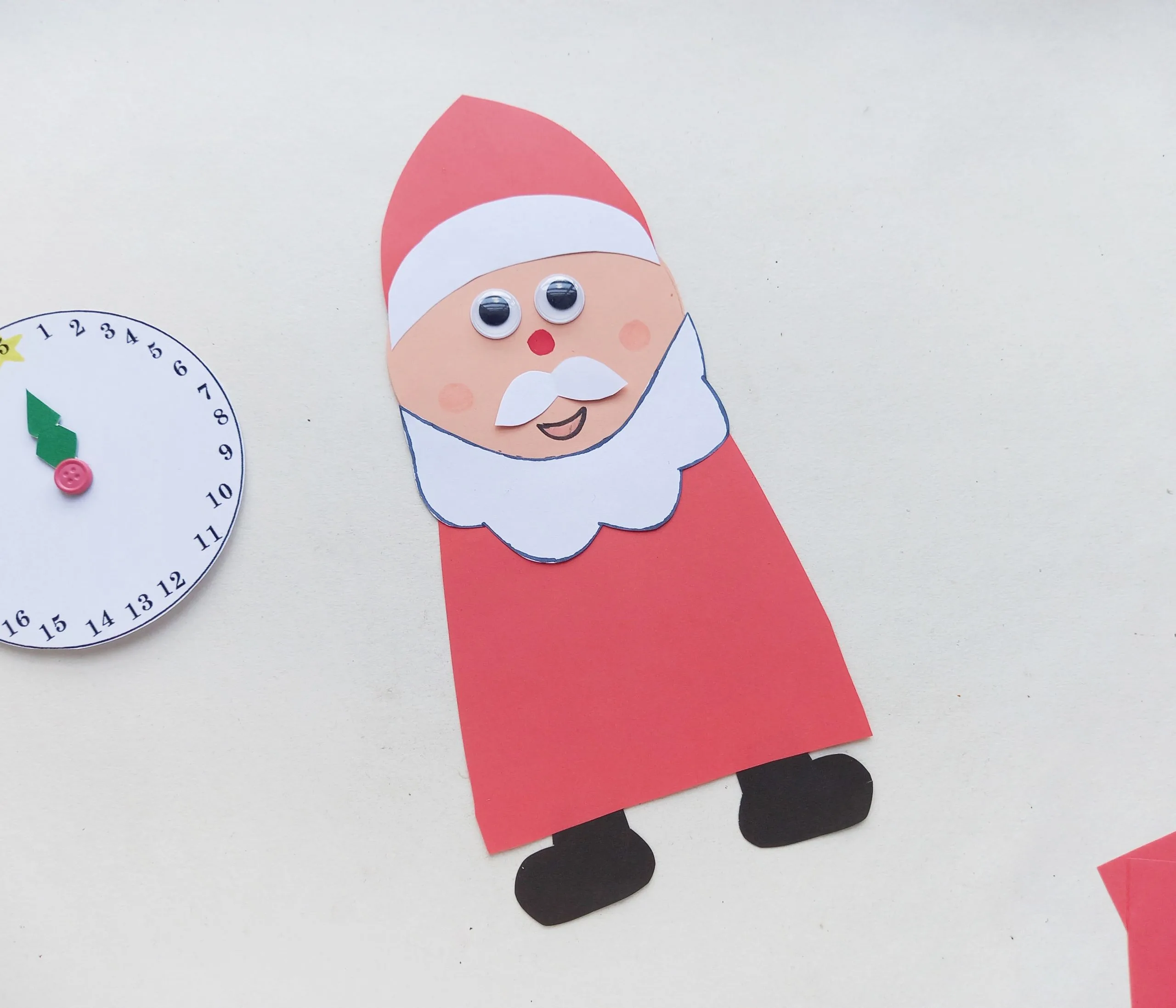 Step 10:
Take a piece of sponge and glue/tape it on Santa's dress.
Step 11:
Glue the countdown clock over the sponge.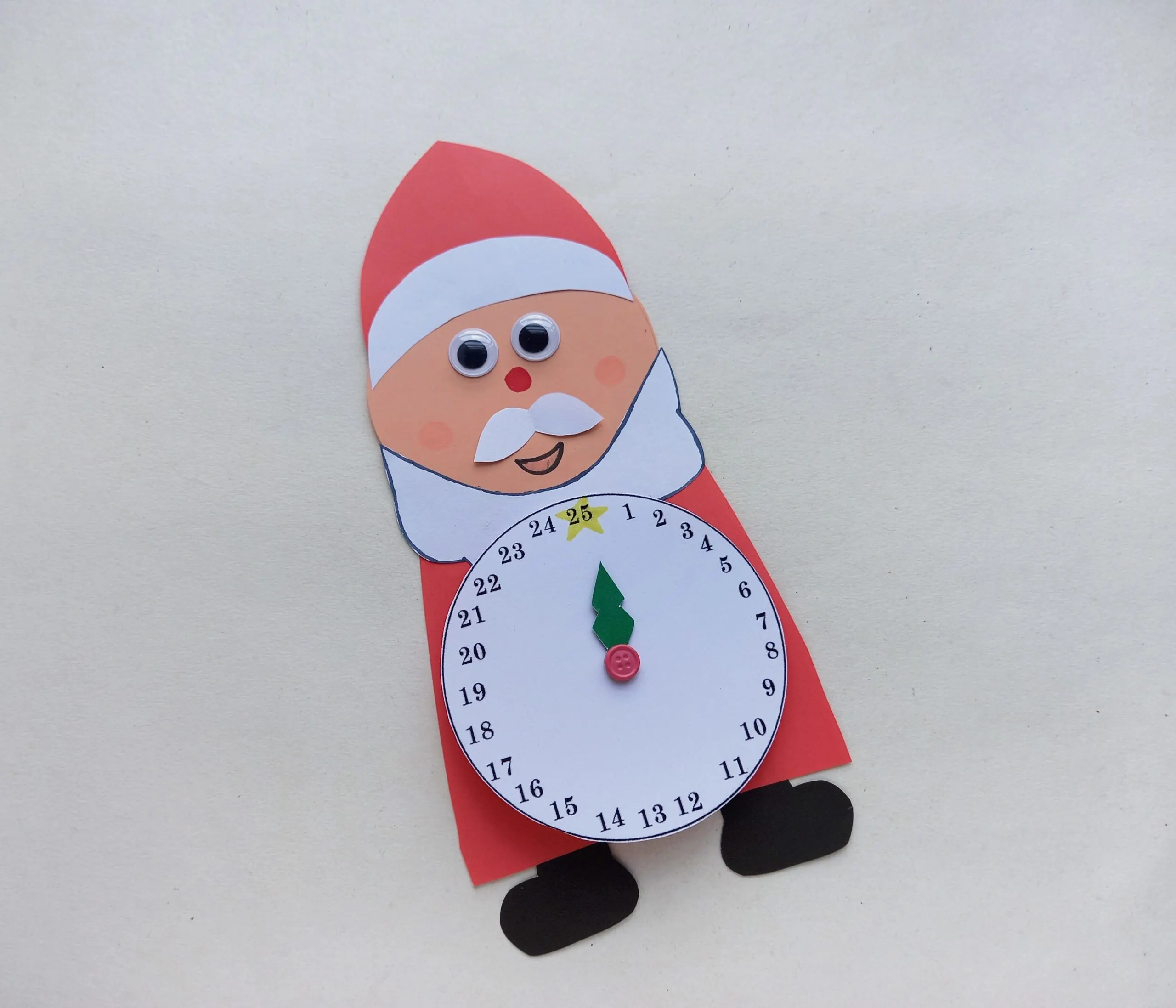 Step 12:
Glue Santa's hands to his clothes.
Step 13:
Then bring the hands around the clock and glue them to complete your Christmas Day countdown craft.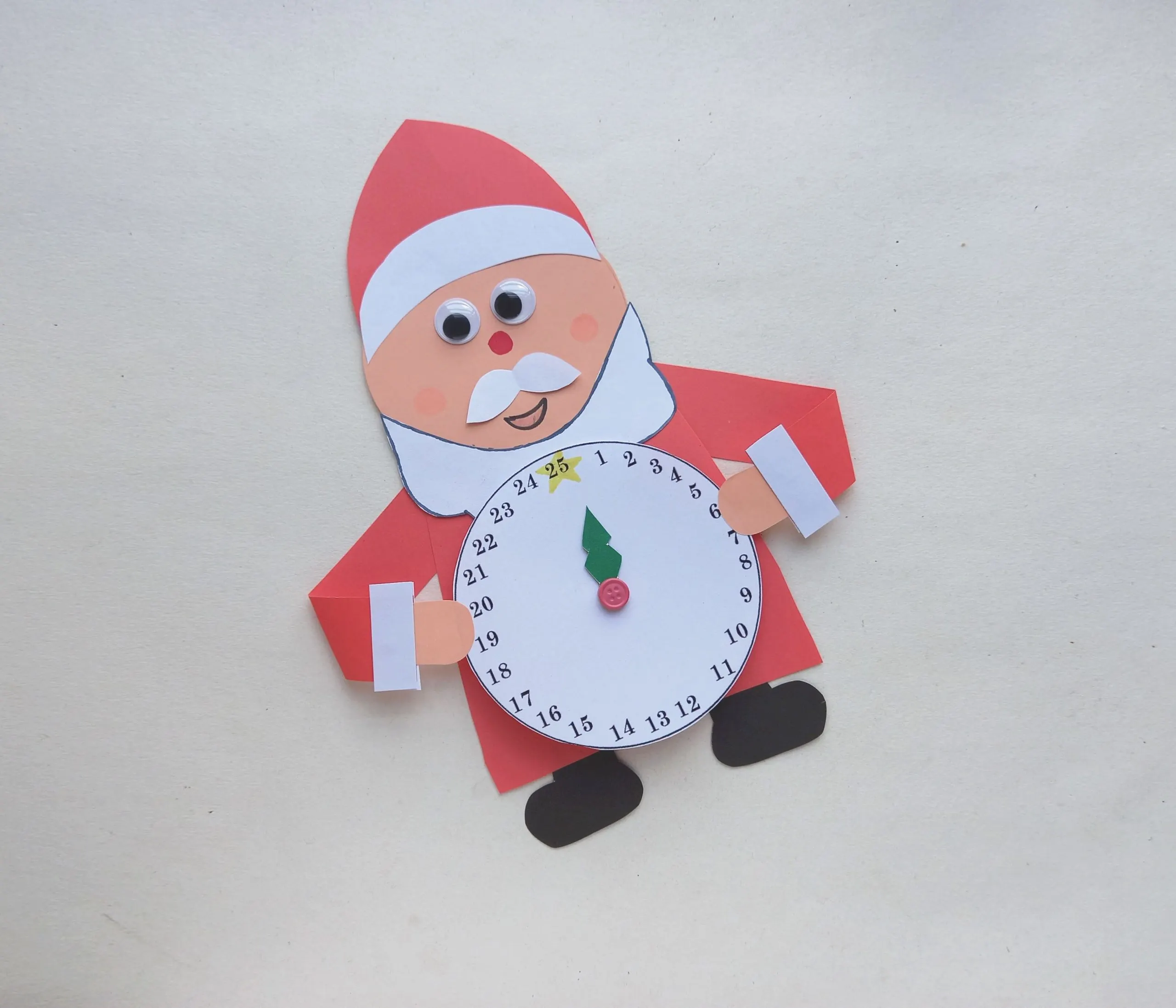 I have other traditional clocks on my site if you want to try and make them. My paper plate clock craft is particularly good for 5 and 6 year olds who want to learn the time.
Can you think of any other Christmas countdown clock ideas to make?
Please make sure of my free printable template to make this Santa countdown craft. I have included both a black/white version and a color version:-
Santa Countdown Clock Template Black/White
Santa Countdown Craft Template Color
Will you make this Santa Countdown Craft Clock?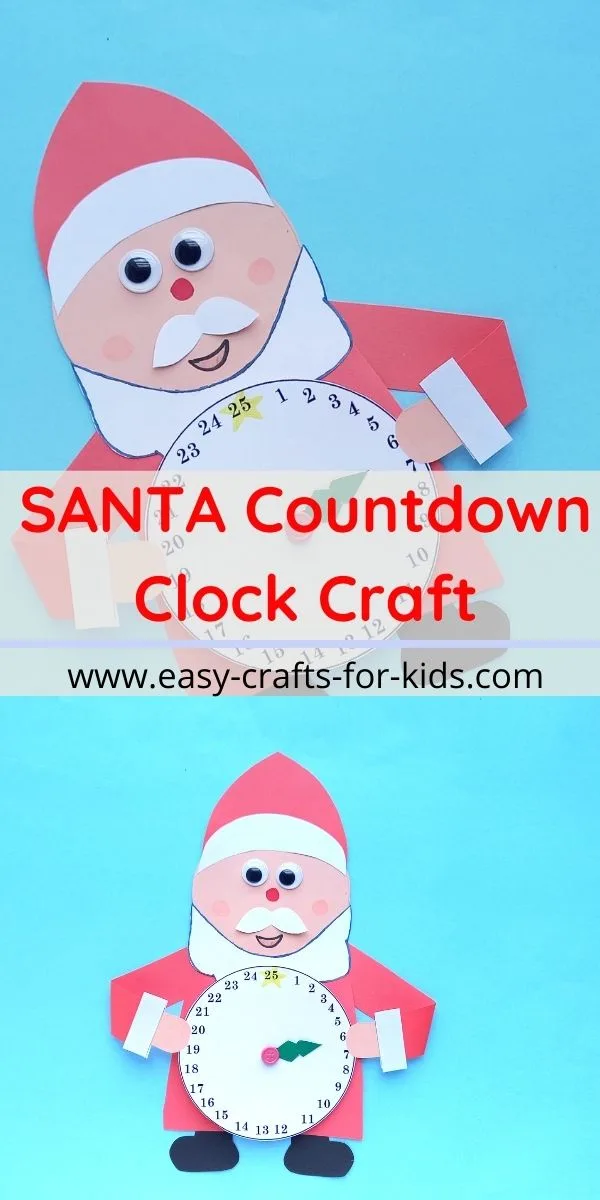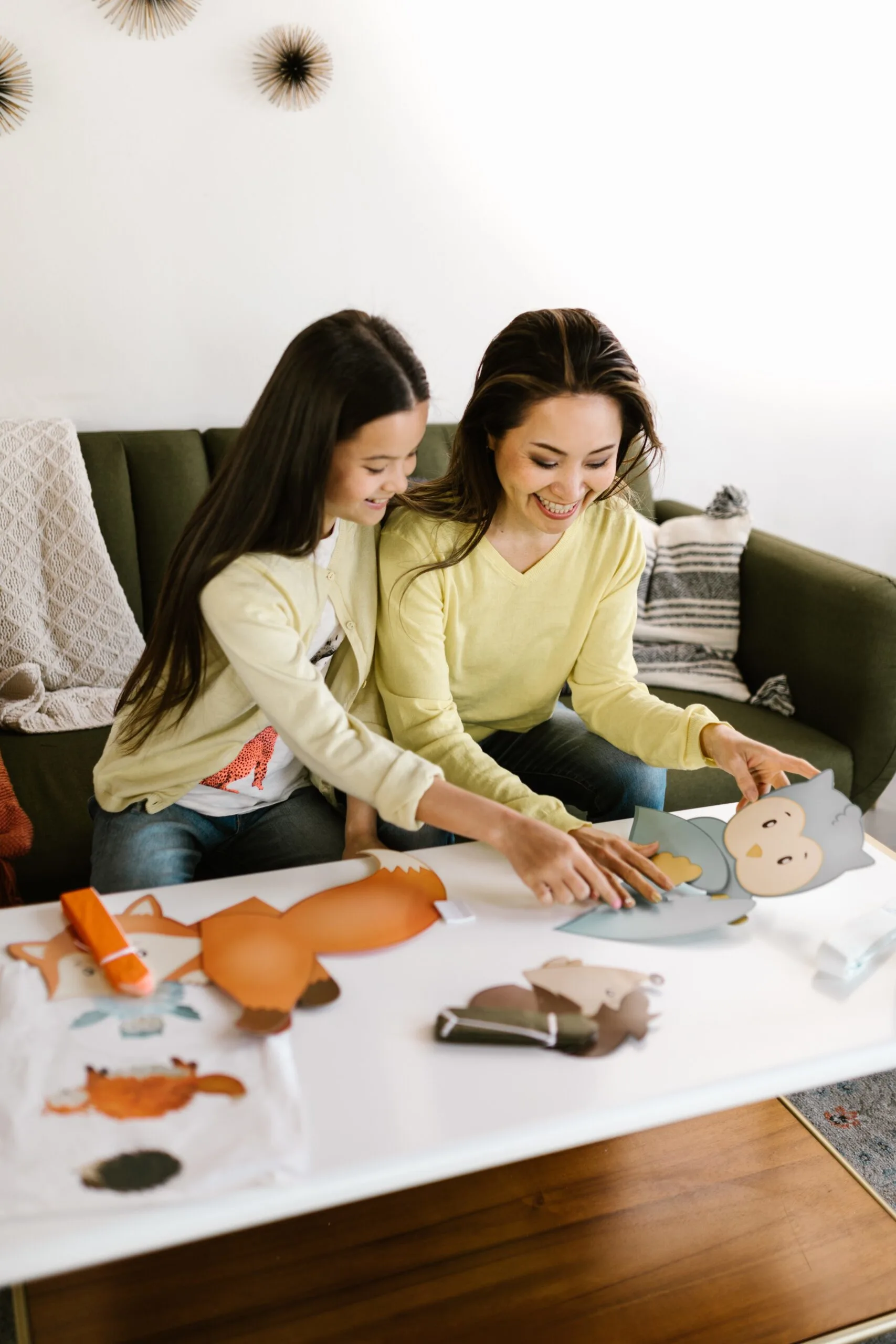 Hi there, I'm Laura an avid kids crafter with two little ones of my own to keep entertained! I have been doing kids crafts since 2018! Here at Easy Crafts for Kids you can find seasonal crafts for all age groups, as well as drawing tutorials, coloring pages and some other fun printables!