Steal mom's yarn for these fun yarn crafts for kids. You will not believe how to make yarn pom poms because it is super easy. Cat's have always been the ones to try to get at mom's balls of yarn. Well, now the competition is on because the kids will want them too especially when they see what we can make!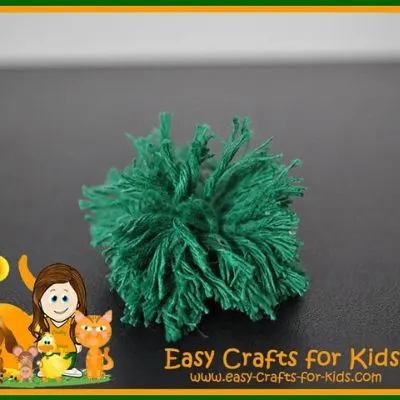 These crafts are very simple and need no more than a few supplies.
Yarn being the main ingredient. Make sure you ask mom if you are going to try to nab her yarn!
You can buy pom poms at the store, but these ones are fluffier, and only use a bit of yarn so they are afforable too!
Make these in all sorts of colors, and use them for all sorts of crafts. It's a craft that is a supply for tons of other crafts.
These are very simple to make and easy for any age.
They work great as toys for the cats too, I know Matilda and the other kitties loves these.
Yarn Crafts for Kids: How to Make Yarn Pom Poms
What better than a way to make your very own home-made pom poms. As long as you have yarn, wool or string you will never run out of pom poms!
Craft Supplies:
Ball of yarn (color of your choice)
Scissors
Fork (large and small)
Step #1:
Wrap your yarn around the fork. The size of the fork determines the size of your pom pom (the larger the fork the larger the pom pom)
You will wrap it around approximately 40-50 times.
Step #2:
Once you have wrapped the yarn around enough times, thread it through the center of the tines (prongs) near the inner part of the fork.
Step #3:
Pull the entire thing off the fork. Hold it carefully so it doesn't unweave itself. Tie this center string in a knot around your 40-50 wraps of yarn.
Step #4:
On each side of your knotted string you will have loops. Cut these loops in half.
Step #5:
Fluff out the strings to make your pom pom.
You can also trim some pieces if it is uneven anywhere.
Now you have a home-made pom pom and the start to many other crafts! I especially love my Yarn Octopus craft!
Things You Can Make with Your Pom Poms
Just click on any of the pictures below and you can learn how to make these too!
It is always fun to use stuff from the house to make crafts. It is like a treasure hunt around the house – find things and figure out a way to make a craft out of it. It uses their imagination and keeps the children creative!
Mom! Guard that yarn now that they have these great yarn crafts for kids! Why not sew some of the pom poms onto the top of a winter hat to make it a bobble.
Easy Crafts for Kids is social too! Be sure to join us and keep up to date on what the Crafty Critters are up to:

Do you now know how to make Yarn Pom Poms?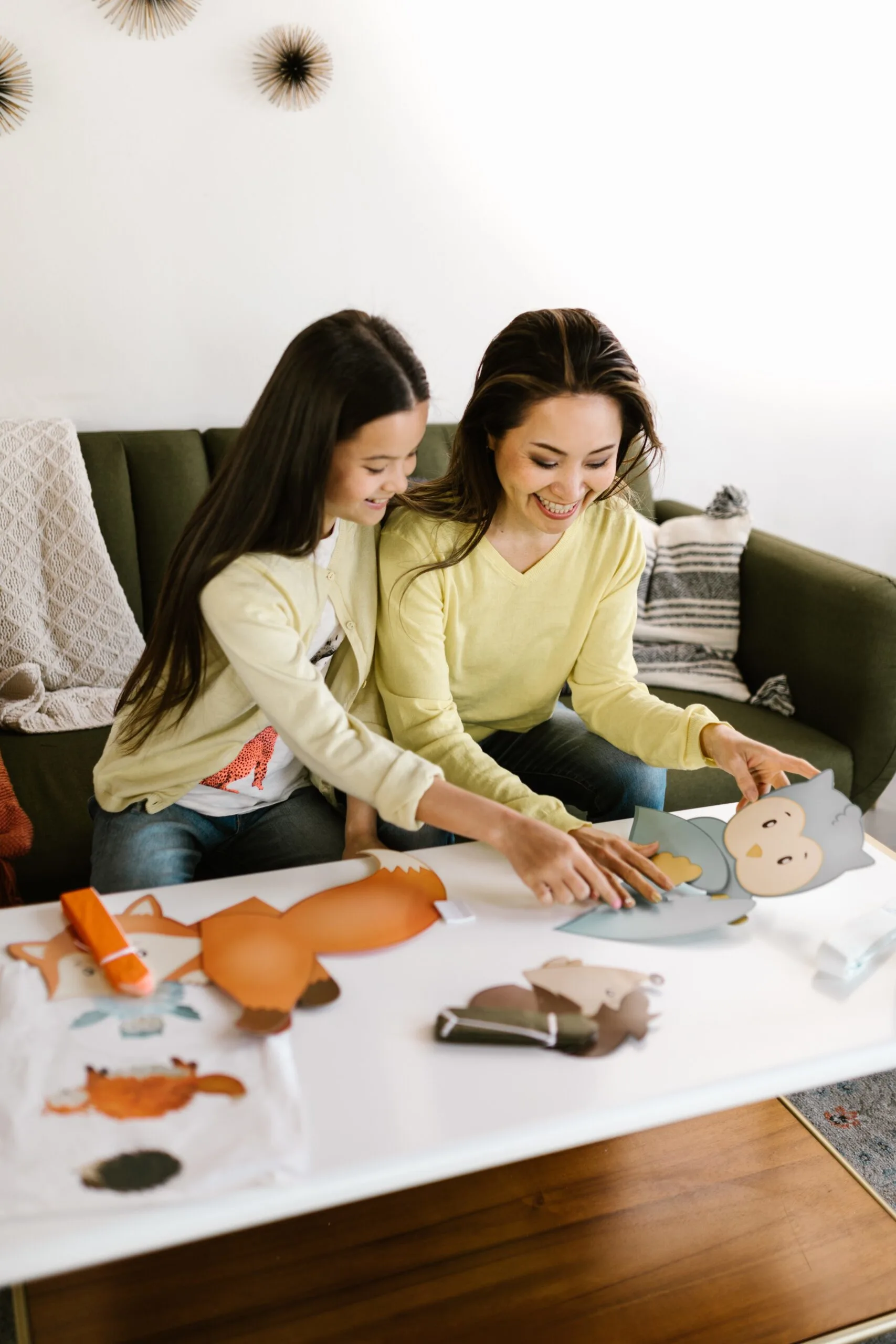 Hi there, I'm Laura an avid kids crafter with two little ones of my own to keep entertained! I have been doing kids crafts since 2018! Here at Easy Crafts for Kids you can find seasonal crafts for all age groups, as well as drawing tutorials, coloring pages and some other fun printables!