Best Kids Cork Crafts For Christmas
Everyone loves cute cork crafts all year long but especially at Christmas time! These are super simple to make and can double up as gifts or home décor; the choice is yours!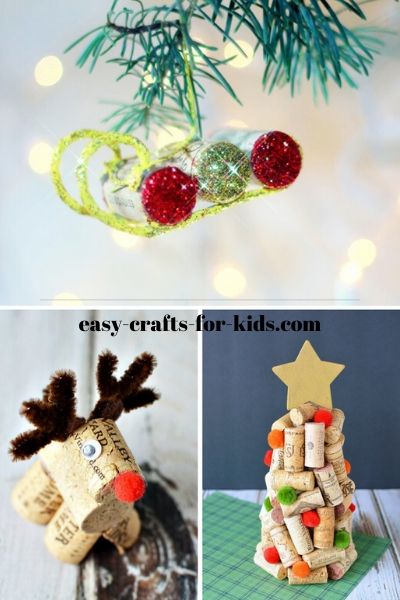 Wine corks can be transferred into some fine Christmas crafts for kids. Some of these are super simple and only need a few materials, others need a little more love and care and some help from Mom and Dad!
Whether you want to make a reindeer or Santa, Christmas tree, wreath or sleigh there is a guide here!
Cork Crafts For Christmas
These Christmas cork crafts feature reindeers, Christmas trees and some more goodies!

Next time you enjoy a bottle of wine make sure and keep the cork aside to carry out some of these great Christmas crafts.
Did you like these Cork Crafts For Christmas?