In our house we love animals and paper crafts, so it is only natural that I would be on the lookout for an easy origami cat to make.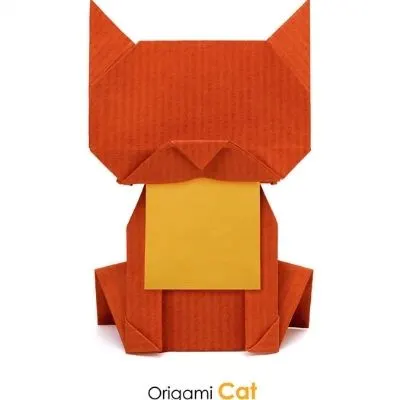 My kids love cats as we live near a farm and are surrounded by animals including several black cats!
We love our animal crafts as we use them for pretend play and this cat origami is no different.
There are so many things we can use them for for example puppets like I did with my cat popsicle craft and my cat masks.
Why not make these cat crafts in different colors; I would definitely recommend a black origami cat for Halloween.
Before checking out my list of ideas for easy origami cat please look at my Halloween origami
Teach Origami has the best instructions for making a folded paper cat! It requires 2 pieces of paper, allowing you to make the head and the body separately, before connecting them together.
The head part is 14 steps, and they are very simple to follow. The body part has a similar number of steps, which one is a bit more difficult than the rest. If you take your time though it will be fine. If you want to make an easy origami cat step by step this is for you!
The only thing I would add here is some eyes and nose with a black marker to make your cat origami really come alive and have some personality!
If you just want a cat face then you should checkout the tutorial by Origami Guide. This is very easy and actually shows you how to change your folding slightly to make other animals! I always love crafts that you can easily transform into something similar!
If you like following step by step craft videos then this will really help you out. Before starting a craft I like to view the complete video. Afterwards I pause at each step making sure I am happy that I have folded my paper correctly.
What would you do with your Origami Paper Cat?
Here are some ideas:-
Stick it onto a card and make it into a greeting card, you could also make it into a pretty picture. Maybe you might make it into a pop up card which are great for Birthdays!
Give it to a friend as a paper pet. Of course they can give it a name of their choosing.
Make lots of them, punch holes in them, thread threw some string and make a cat garland for your wall. These would work well at Halloween if you did them in black.
Leave it as it is, and use it for a puppet show
Would you give it a name? Perhaps you might call it after your cat?
Do you like this Easy Origami Cat Ideas?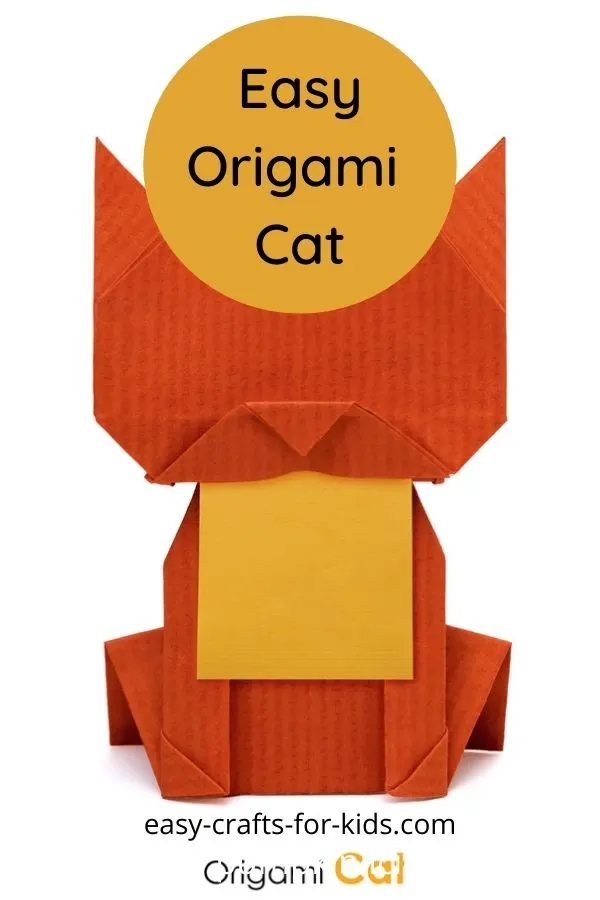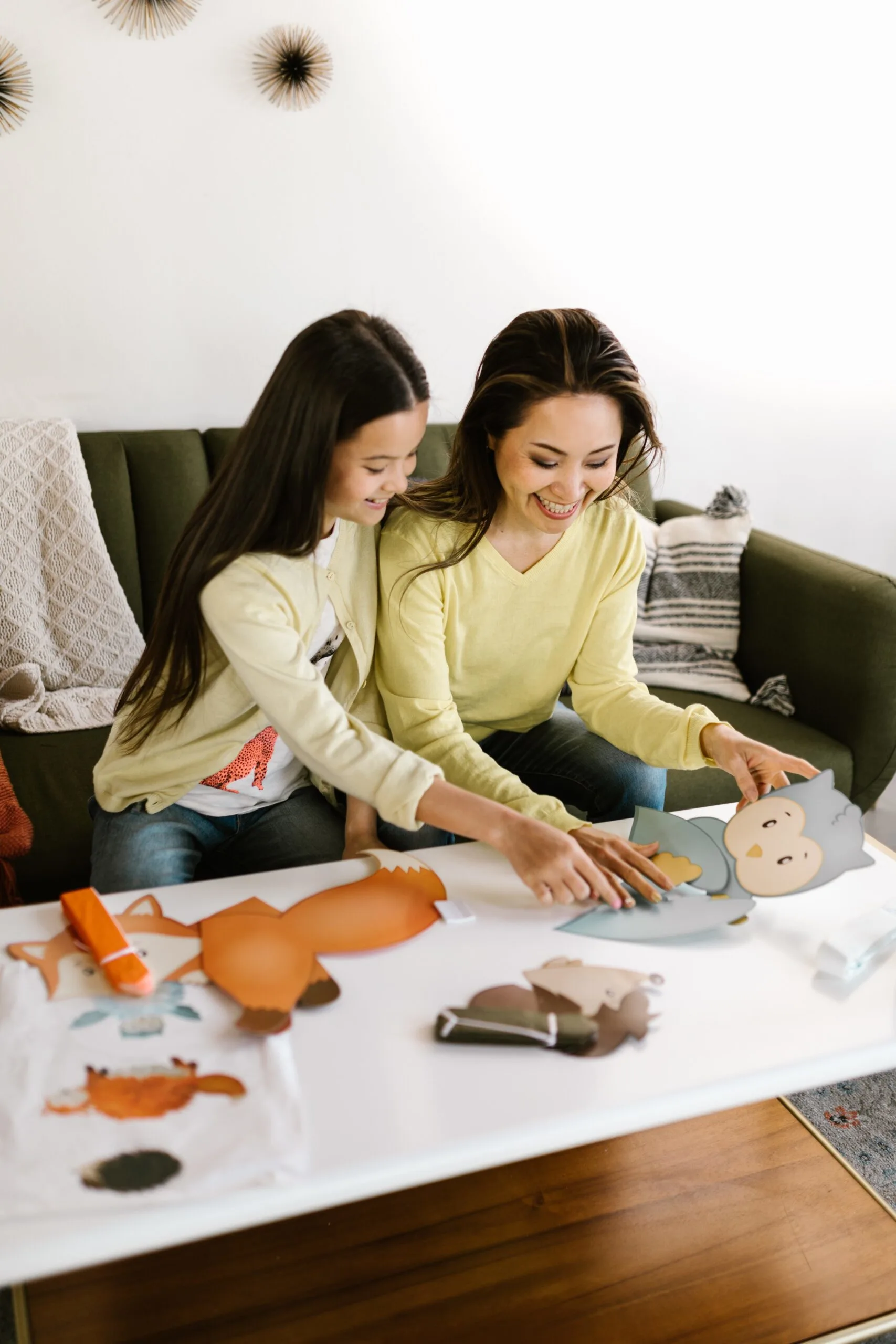 Hi there, I'm Laura an avid kids crafter with two little ones of my own to keep entertained! I have been doing kids crafts since 2018! Here at Easy Crafts for Kids you can find seasonal crafts for all age groups, as well as drawing tutorials, coloring pages and some other fun printables!