Santa normally gets around on a sleigh but here in the UK sometimes he uses a train, so my Santa train craft is based on this idea!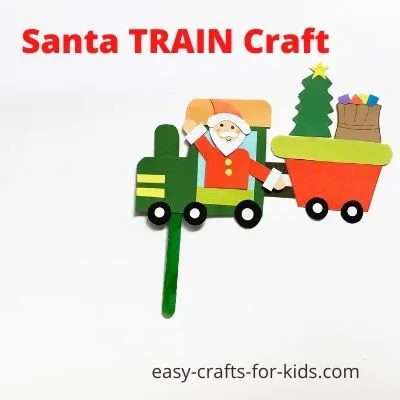 In the lead up to Christmas there are lots of opportunities for kids to meet and greet Santa and of course receive a gift.
One of the most popular ways recently is to take a train ride to see Santa!! This is a novel way of meeting the man in red and of course little kids love it!
Why not ask your kids why Santa does not deliver the presents all over the world in a train and see what they say?! My 6 year old was clever enough to say that a train cannot fly through the air, whereas my 5 year old insisted Santa only travels in a sleigh.
Children can recreate their visit to Santa on the train with my easy Christmas paper craft.
Below you can find my easy Santa train step by step instructions with images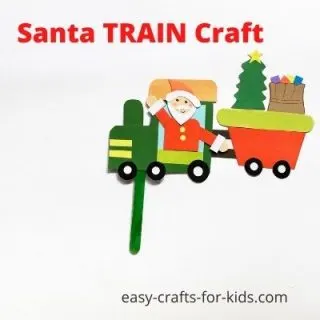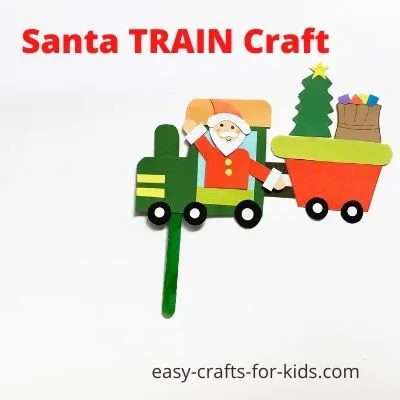 Santa Train Craft
This Santa train craft is an easy paper craft for kids this Christmas. It can also be used for pretend play afterwards.
Materials
Colourful Cardstock Paper.
Cardboard.
Pencil.
Ruler.
Scissors.
Glue.
Marker Pens.
Instructions
Step 1:
Use the PDF templates to cut out the pieces for Santa's train.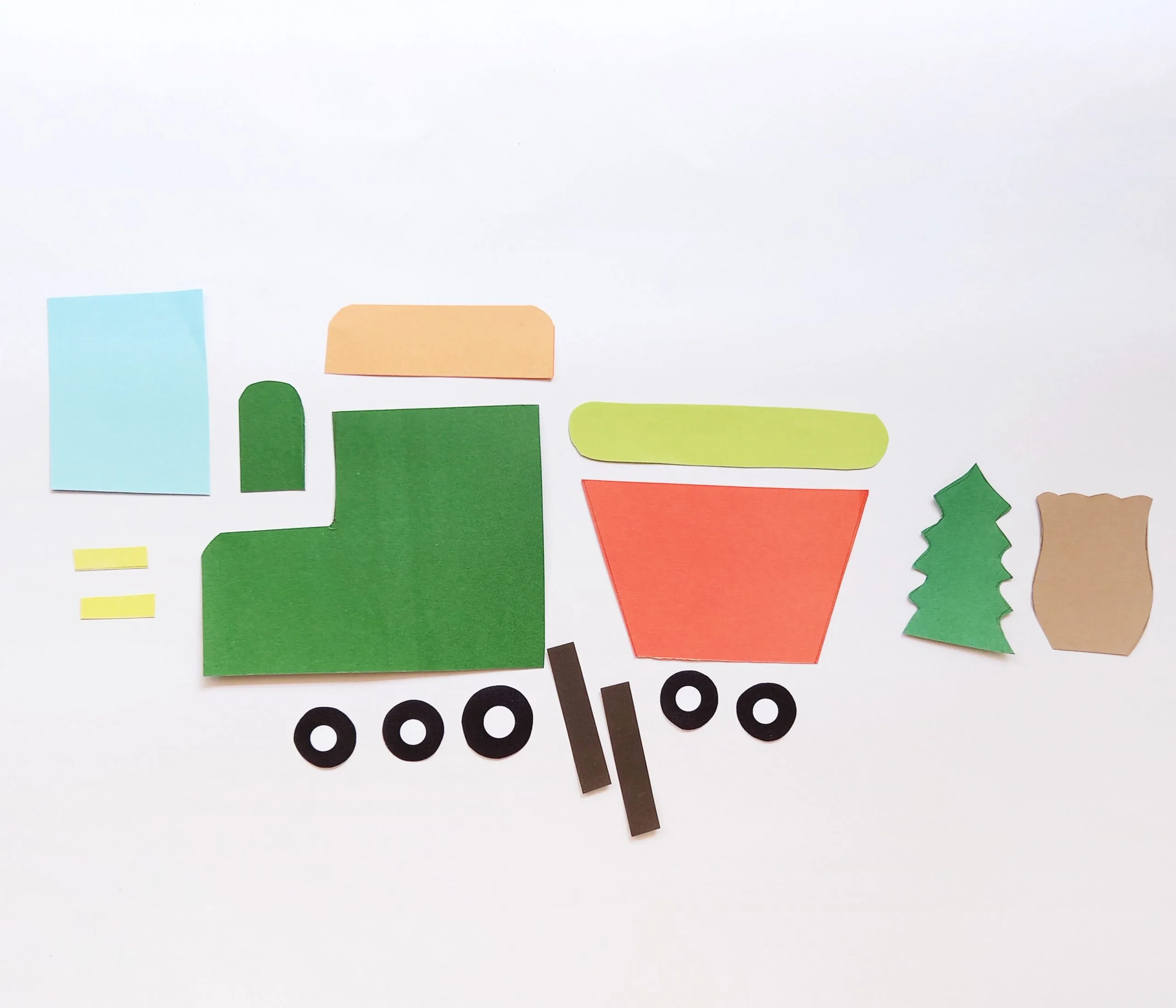 Step 2:
Glue the train's window and roofs.
Step 3:
Then, glue the train's wheels and chimney.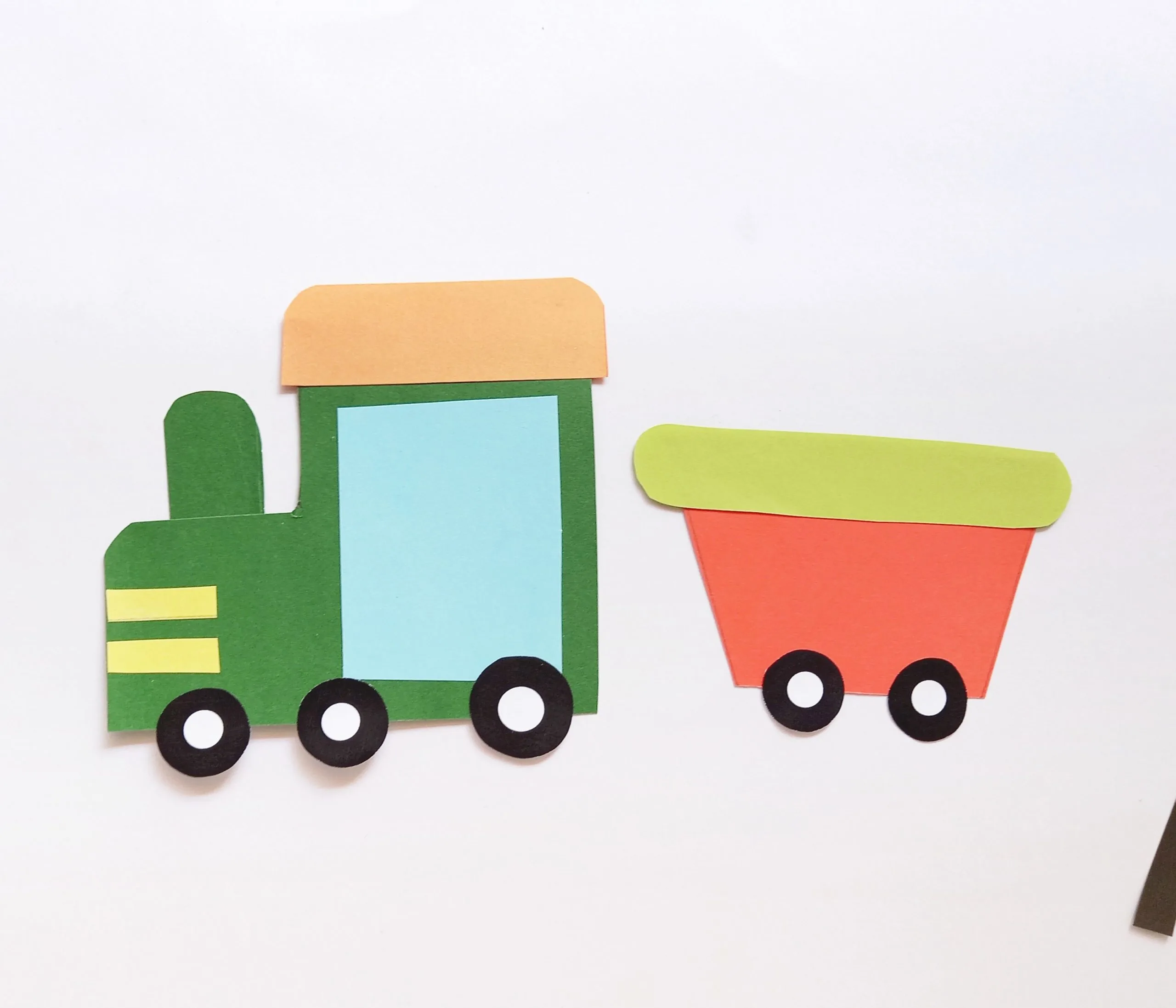 Step 4:
Join both parts of the train together.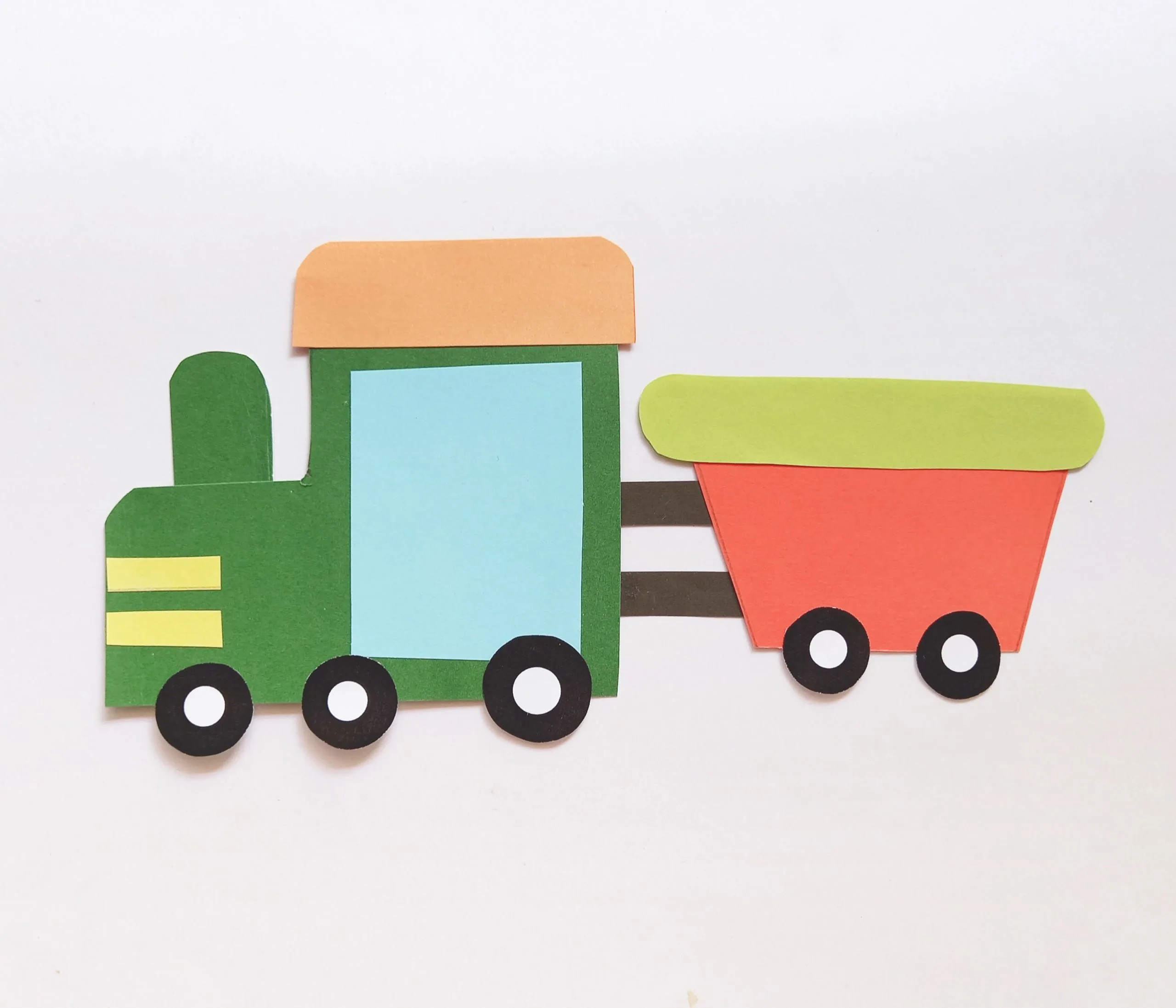 Step 5:
Now, use the PDF template to cut out the pieces to make your Santa Clause.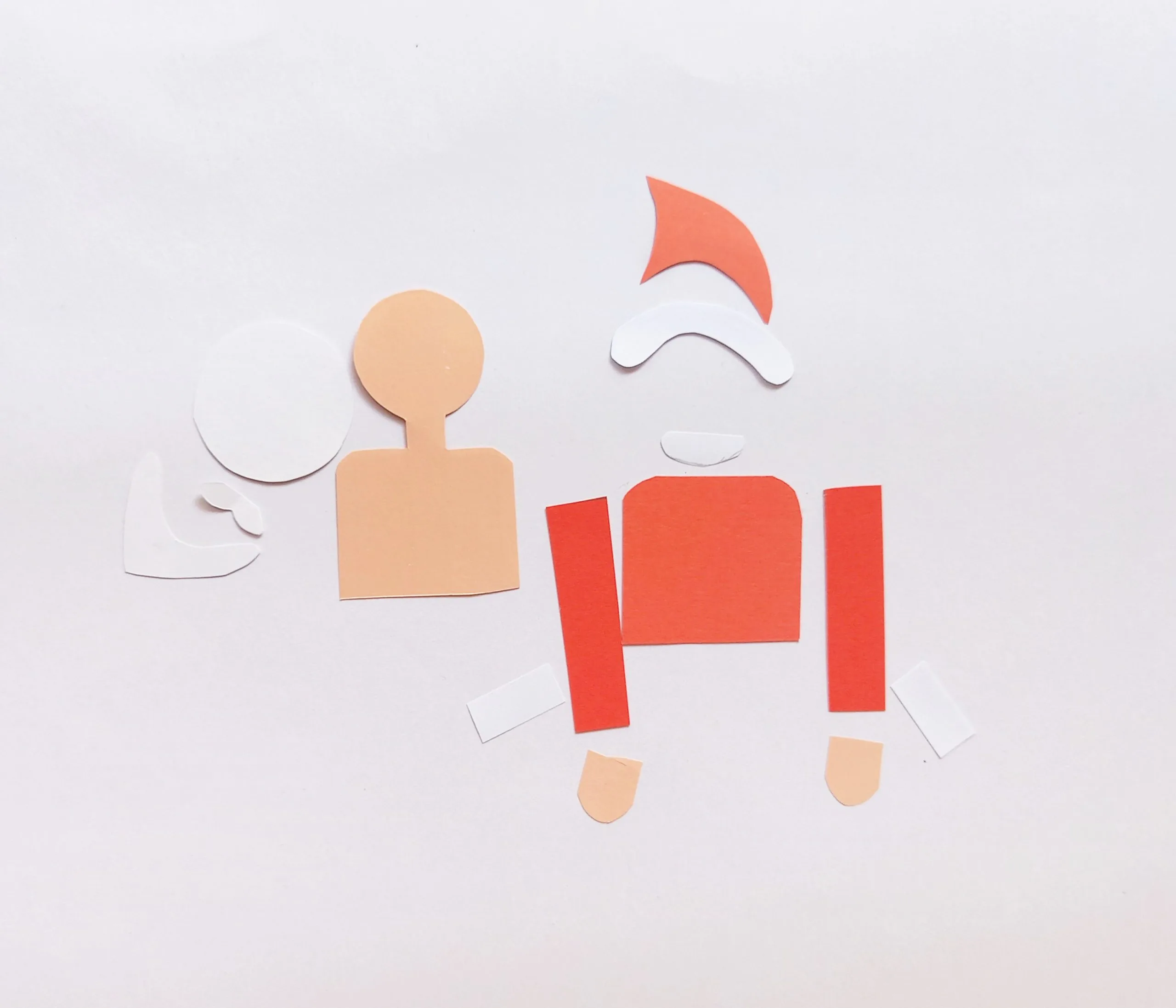 Step 6:
Glue Santa's shirt to his body, and then glue the hands and sleeves together.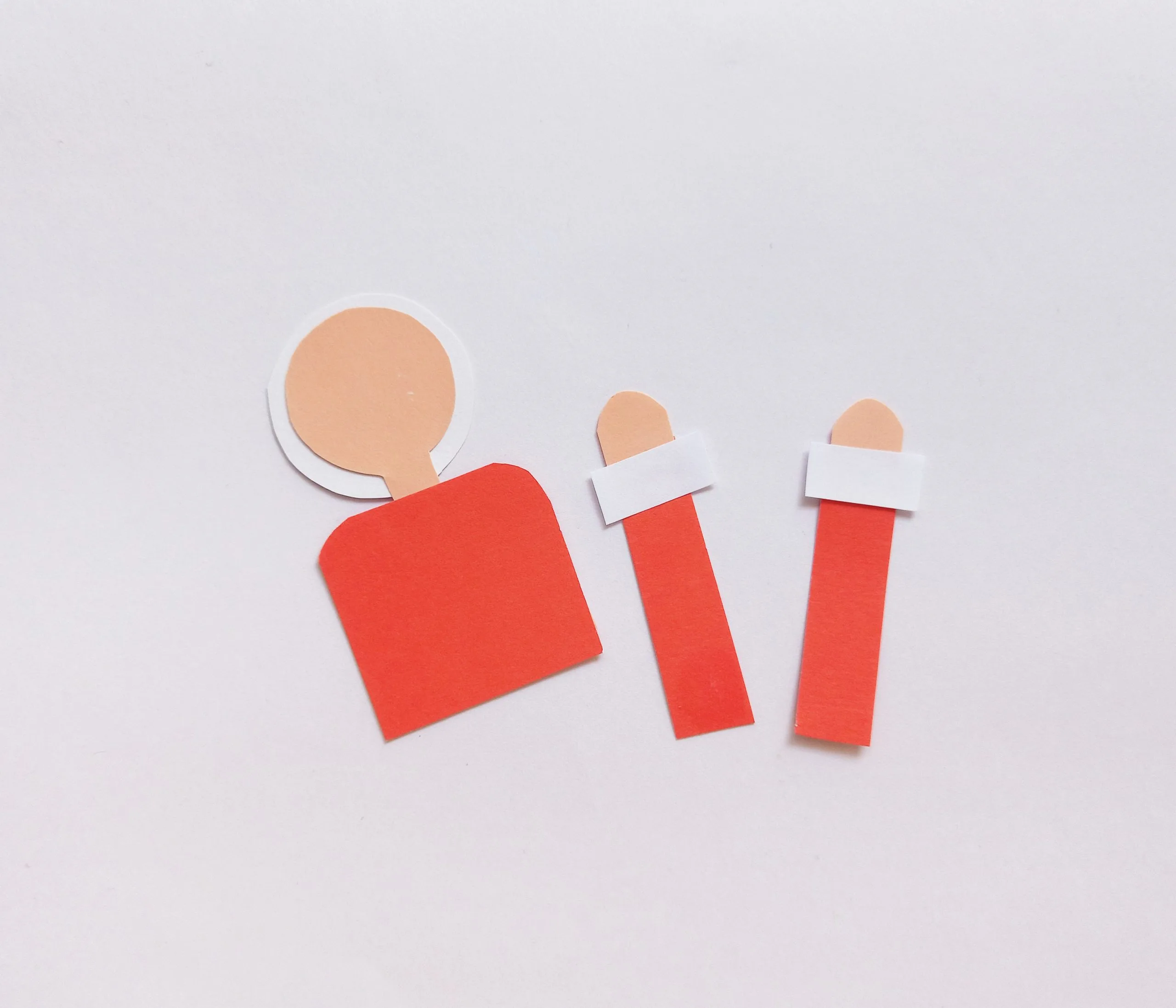 Step 7:
Glue Santa's moustache and beard to the face. Then, glue Santa's hands to his body.
Step 8:
Now, glue the buttons and the hat.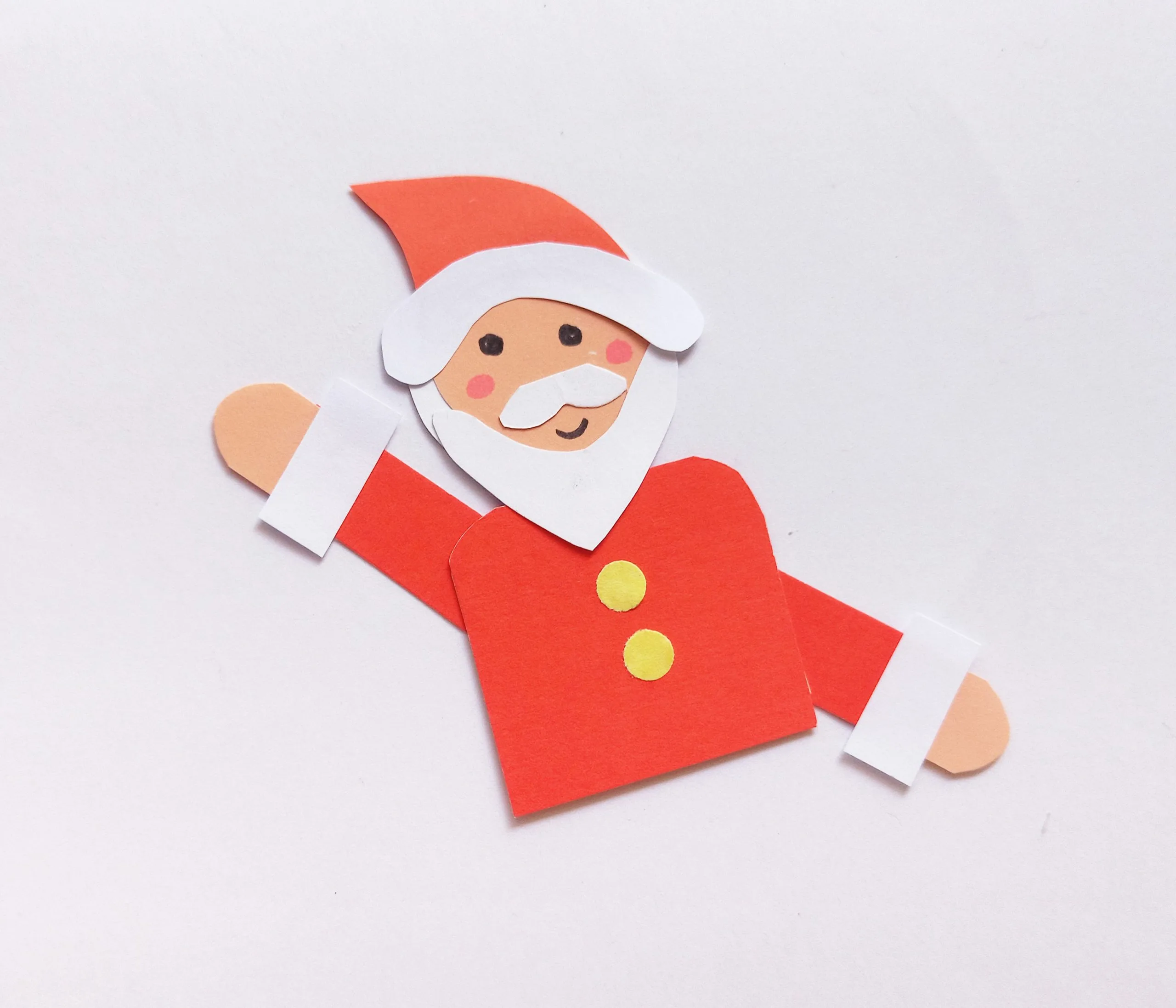 Step 9:
Glue Santa on the train.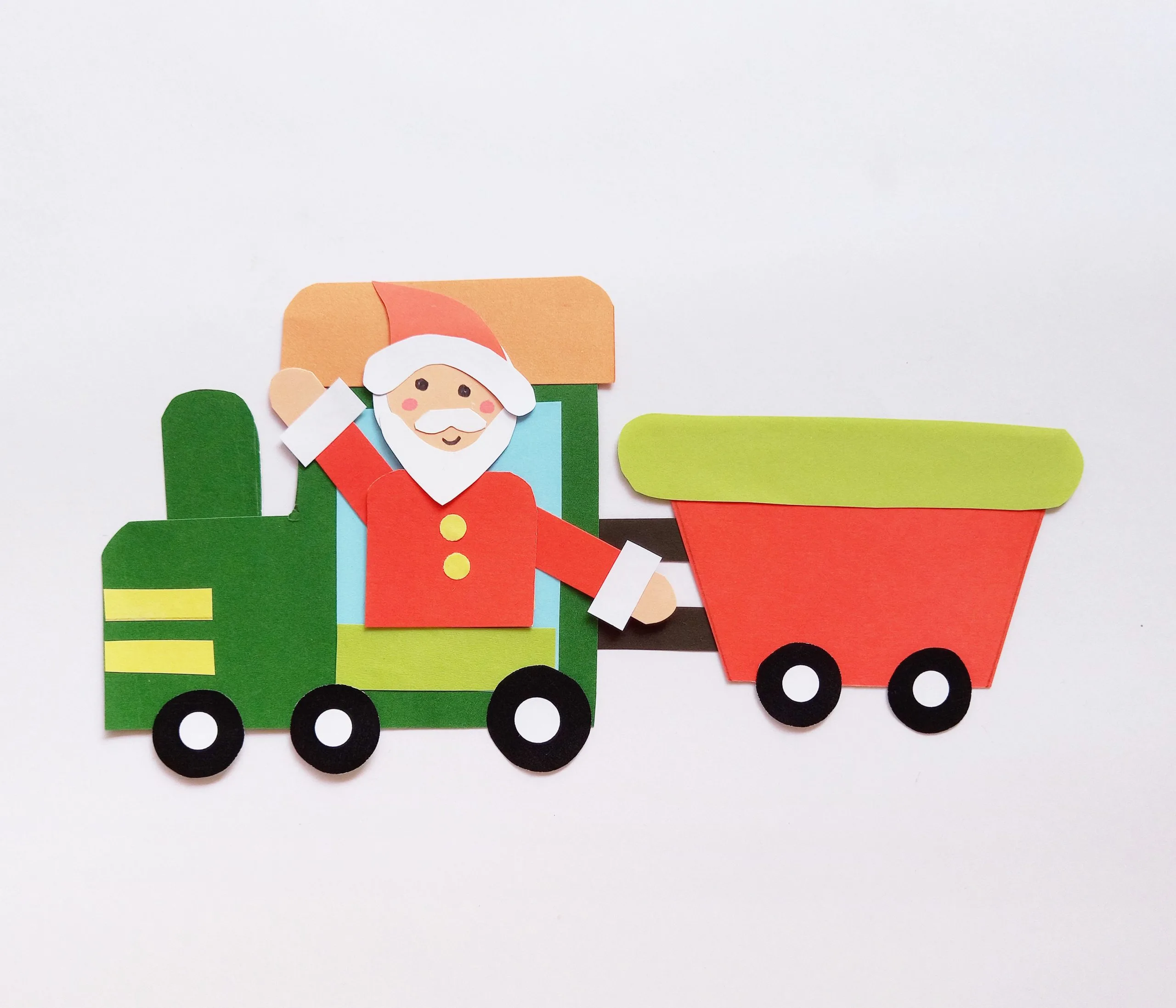 Step 10:
Glue the Christmas tree's trunk on the bottom and the star on top.

Then, glue the gift boxes inside the pouch.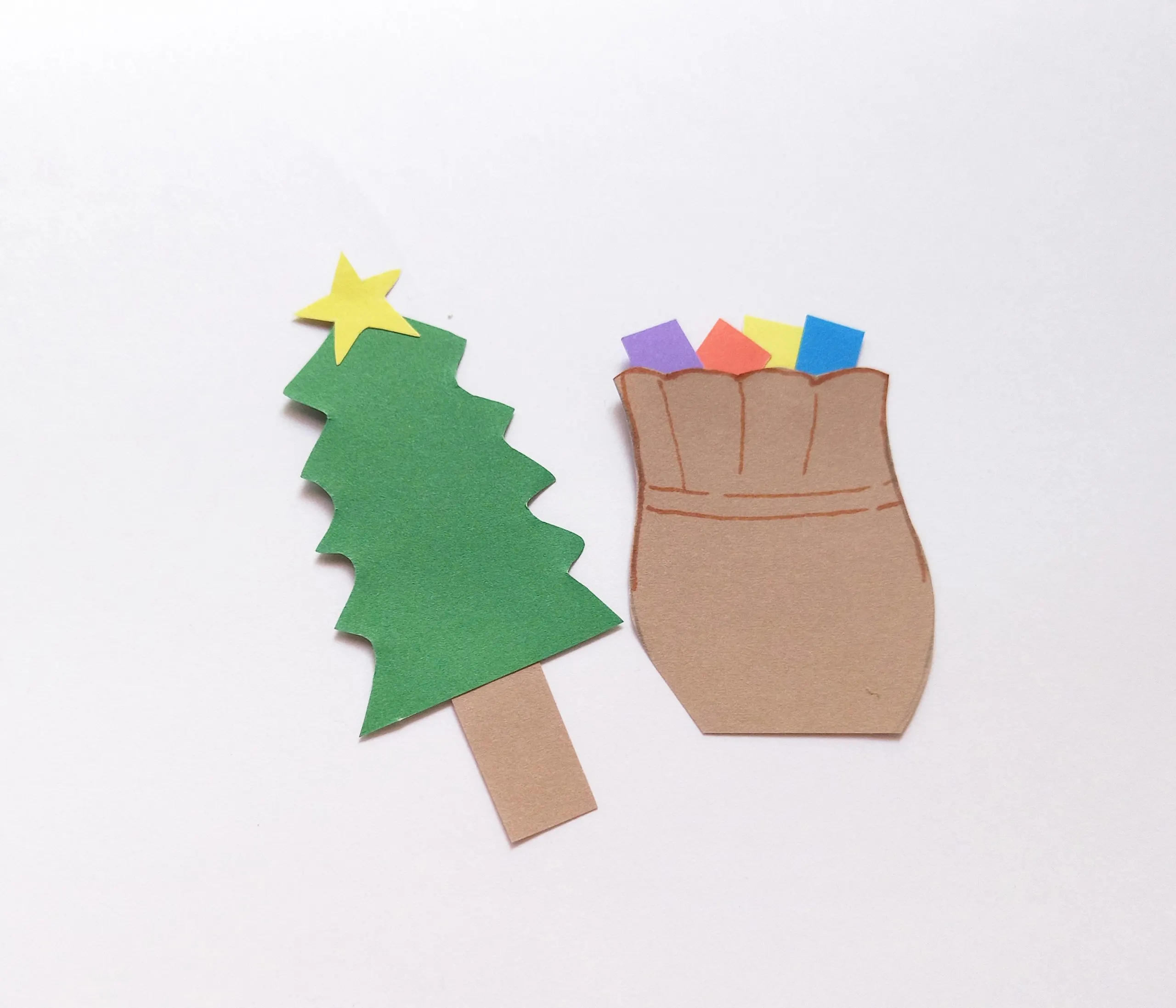 Step 11:
Then glue the Christmas tree and the punch on the back of the train.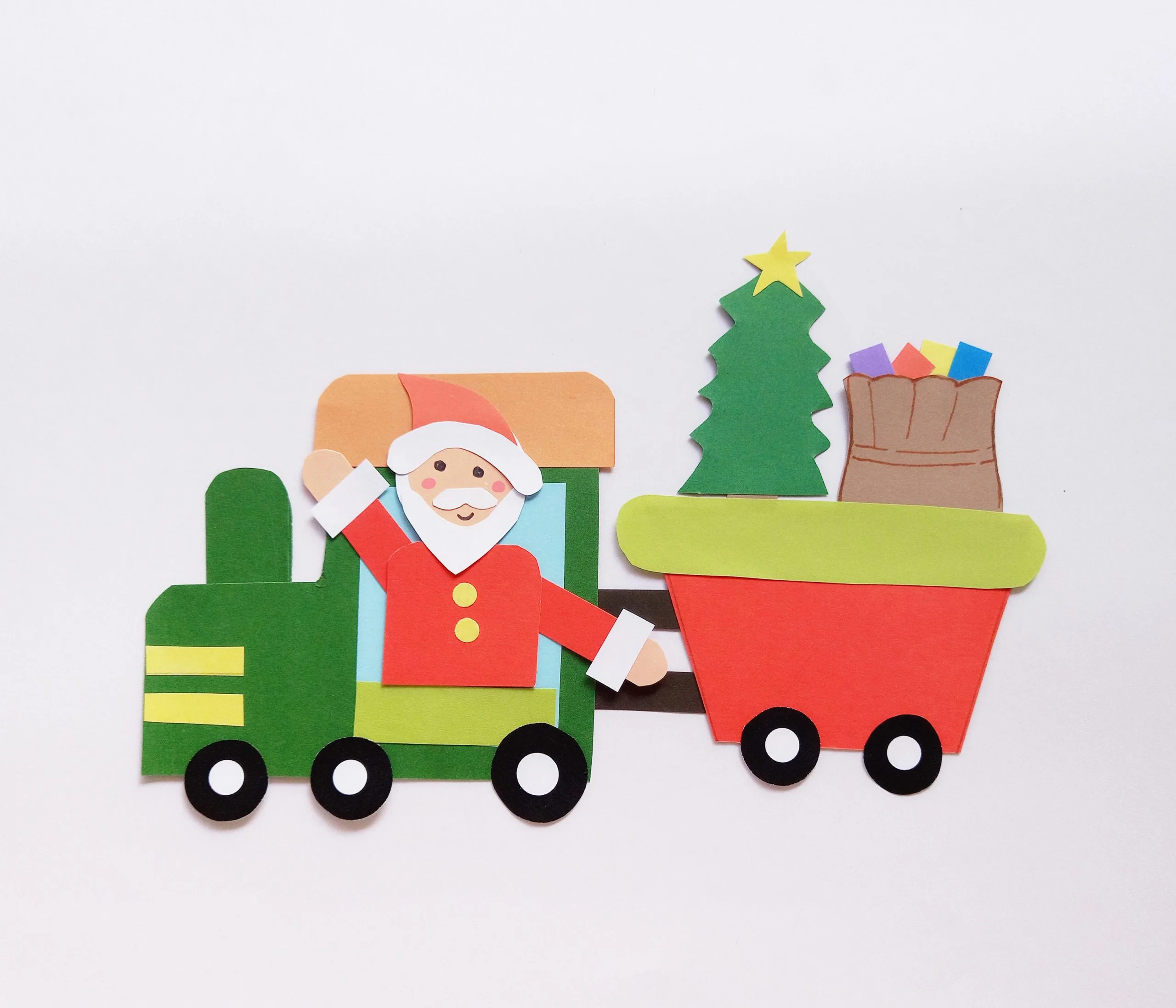 Step 12:
Glue a popsicle stick on the train.

Can you think of any other train crafts for kids?
I have lots of amazing Santa crafts for kids including my cute Santa pop up card and my rocking paper Santa craft
Please print out my PDF Template to help you recreate this cute Santa train craft with paper:
Santa Train Craft Templates (black/white)
Santa Train Craft Templates 2 (color)
Do you like this Santa Train Craft?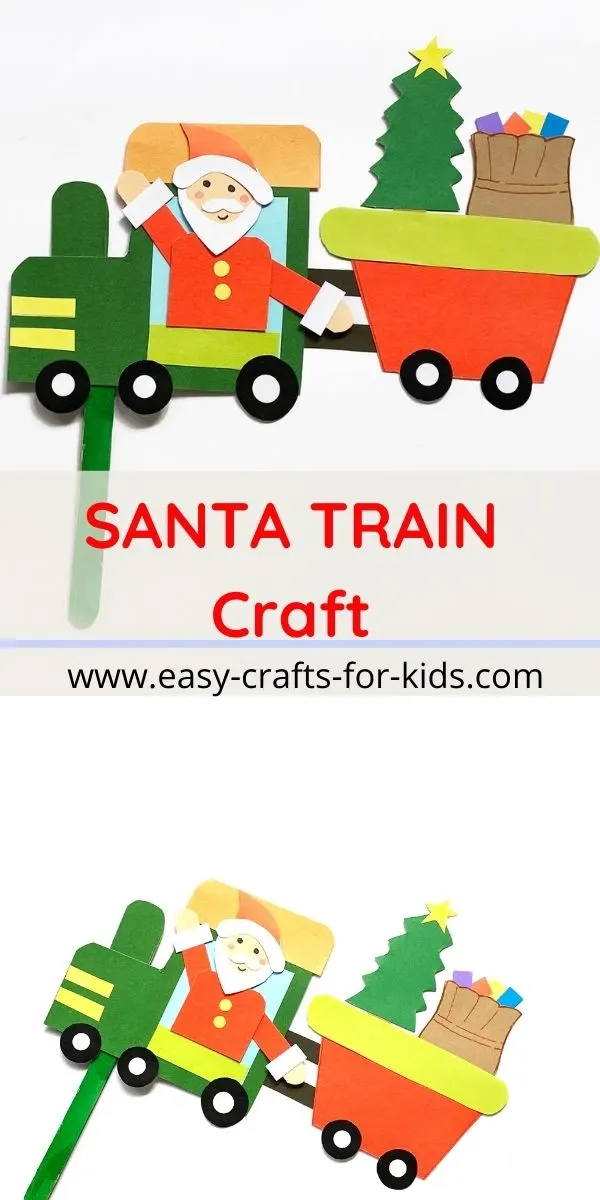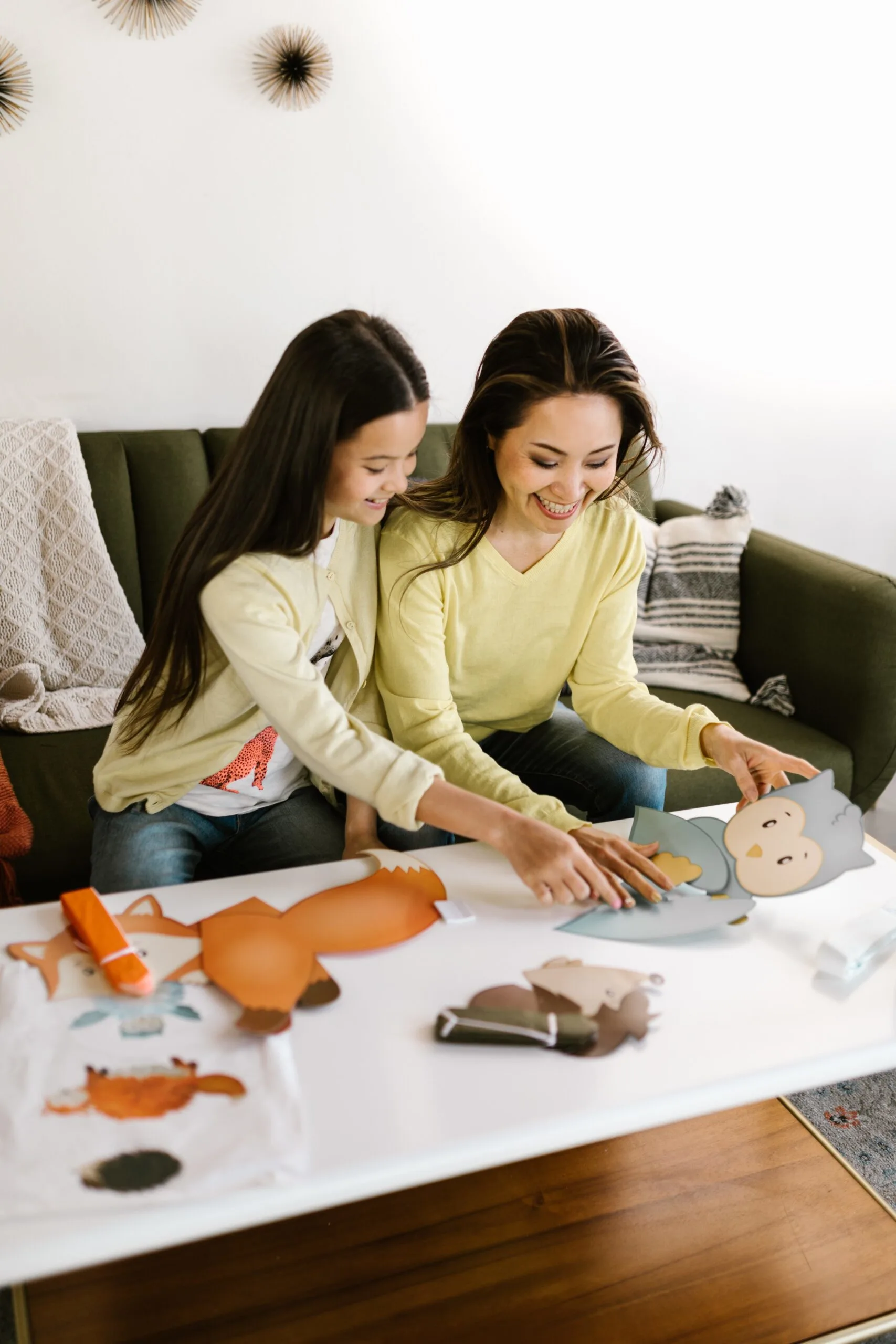 Hi there, I'm Laura an avid kids crafter with two little ones of my own to keep entertained! I have been doing kids crafts since 2018! Here at Easy Crafts for Kids you can find seasonal crafts for all age groups, as well as drawing tutorials, coloring pages and some other fun printables!