Who celebrates their Birthday at the end of October?! Why not make your friends this DIY Pop up Witch Halloween Birthday card. My simple step by step tutorial alongside my witch card template will help you make this spooky handmade Halloween card!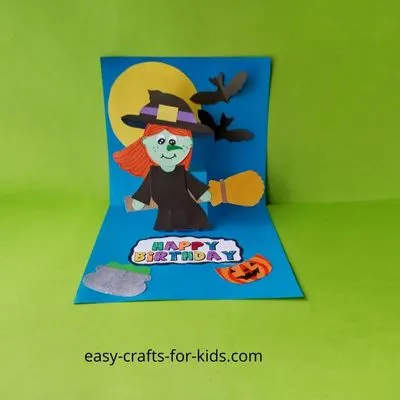 Like every month of the year lots of people celebrate their Birthday in October. If you have some friends or family members who have a Birthday at the end of October you might be interested in making a Halloween Birthday card.
Previously I have made lots of pop up cards for Birthdays but no themed Halloween ones, until now!
I do have a Happy Halloween pop up card but it is not a Birthday card.
This time around I thought my kids and I want make a pop up witch card to send wicked Birthday greetings to their uncle!
I love my collection of Halloween witch crafts for kids and am planning on adding even more for littles to enjoy this October.
My step by step pop up card instructions will help you make this spooky Halloween Birthday card.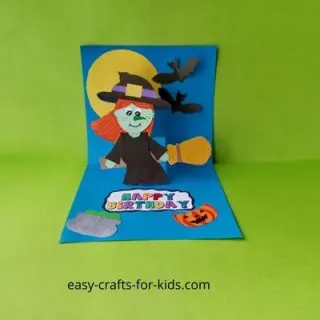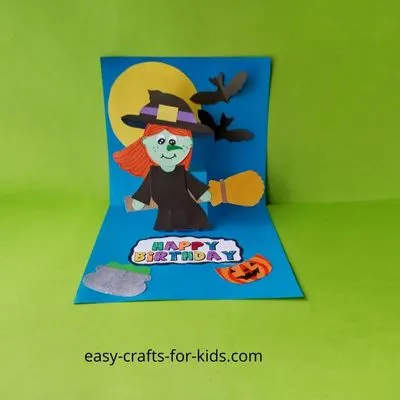 DIY Pop Up Witch Halloween Birthday Card Craft
This DIY Pop Up Witch Halloween Birthday Card Craft will help kids send Birthday greetings in the spookiest of ways this October.
Materials
Cardstock Paper..
Craft paper.
Pencil.
Ruler.
Scissors.
Glue.
Marker Pens.
Instructions
Step 1:
Use the template to cut out the patterns to make the witch.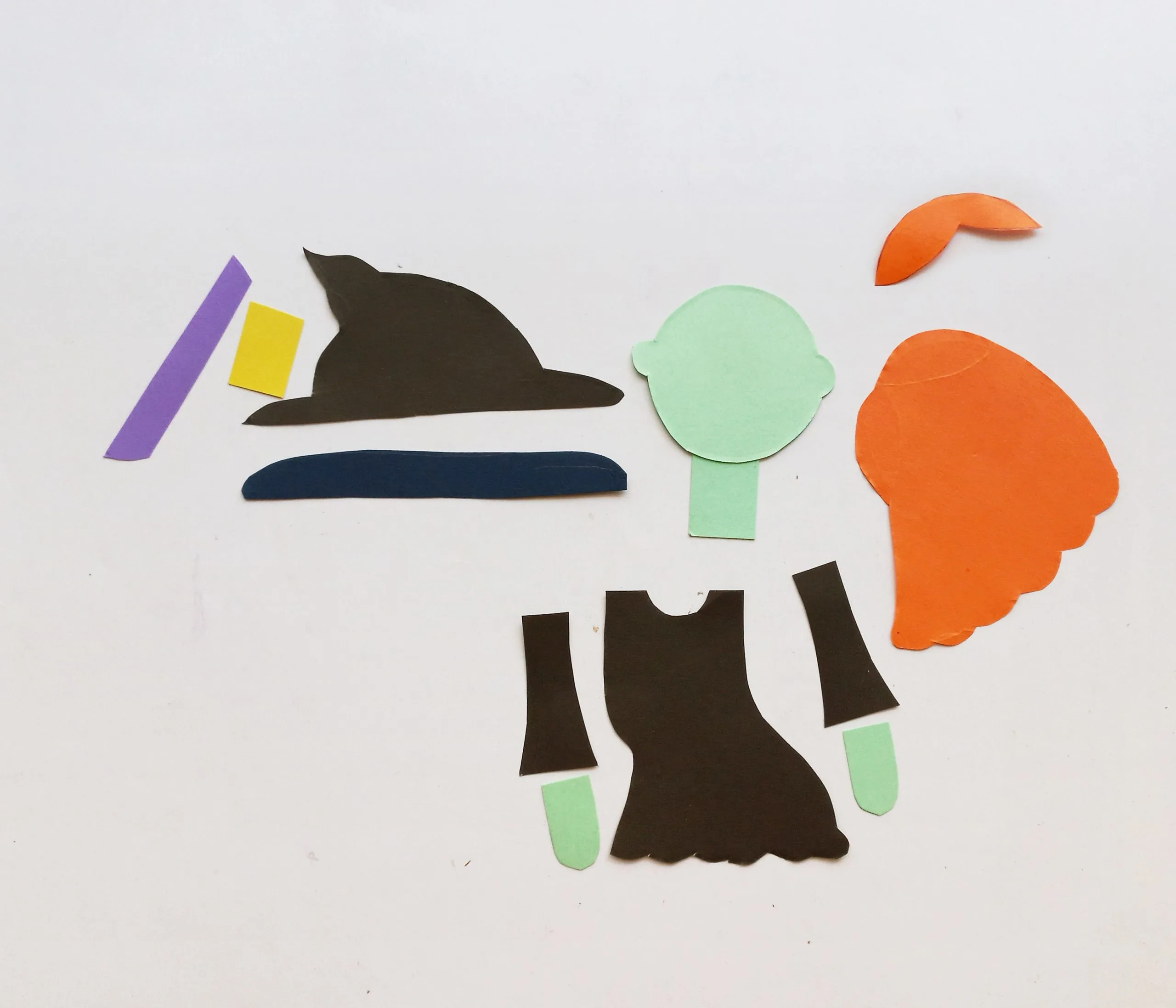 Step 2:
Glue the witch's hair to the head, glue the pieces for the witch's hat together. And then glue the hands to the sleeves.
Step 3:
Glue the hat on top of the head.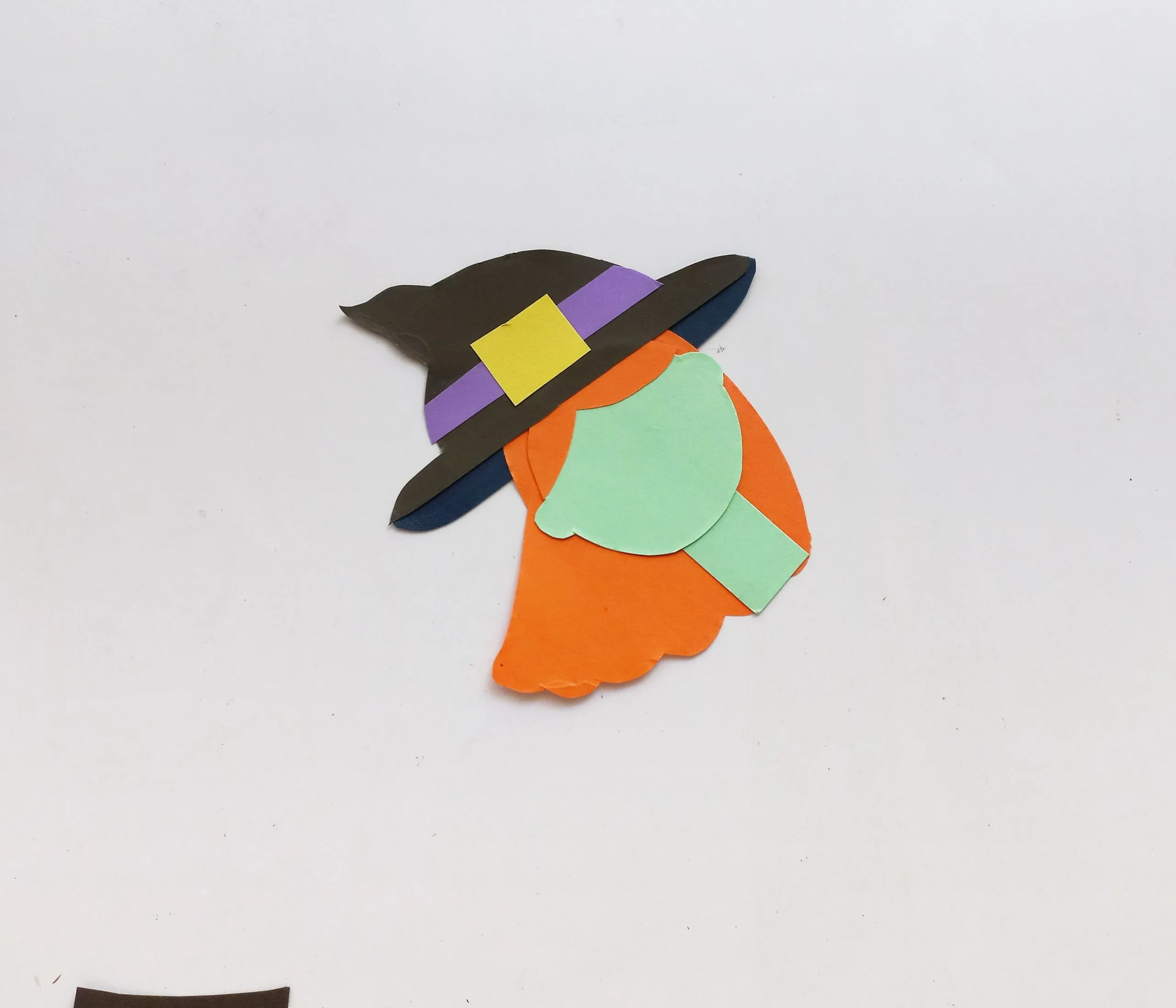 Step 4:
Glue the witch's dress to the neck and arms to the dress.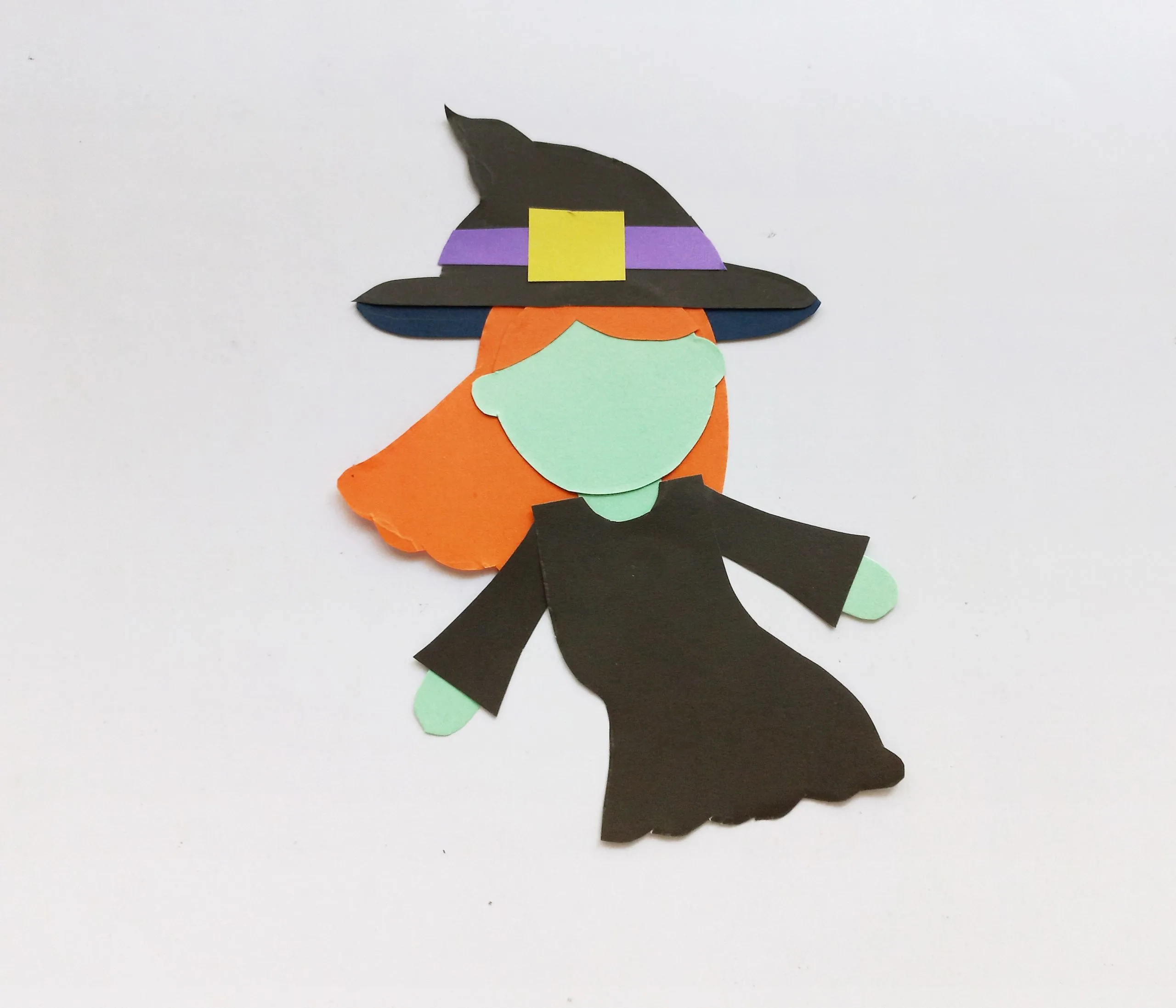 Step 5
Cut out the broom from the templates.
Step 6:
Glue the parts of the broom together.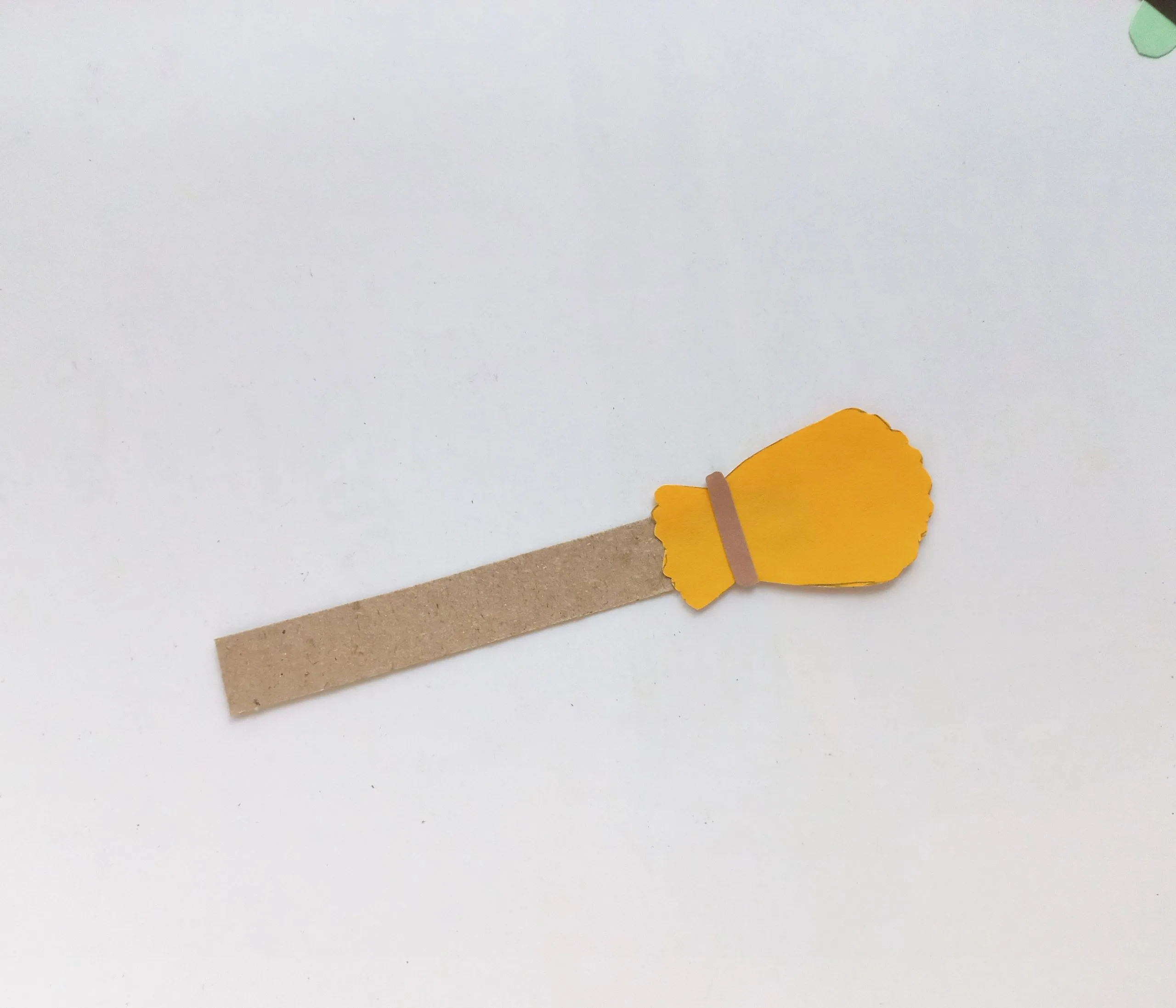 Step 7:
Prepare your card.
Step 8:
Take a rectangular cardstock paper, and then fold it in half. Then make 1-2 centimetres creases on both ends of the cardstock.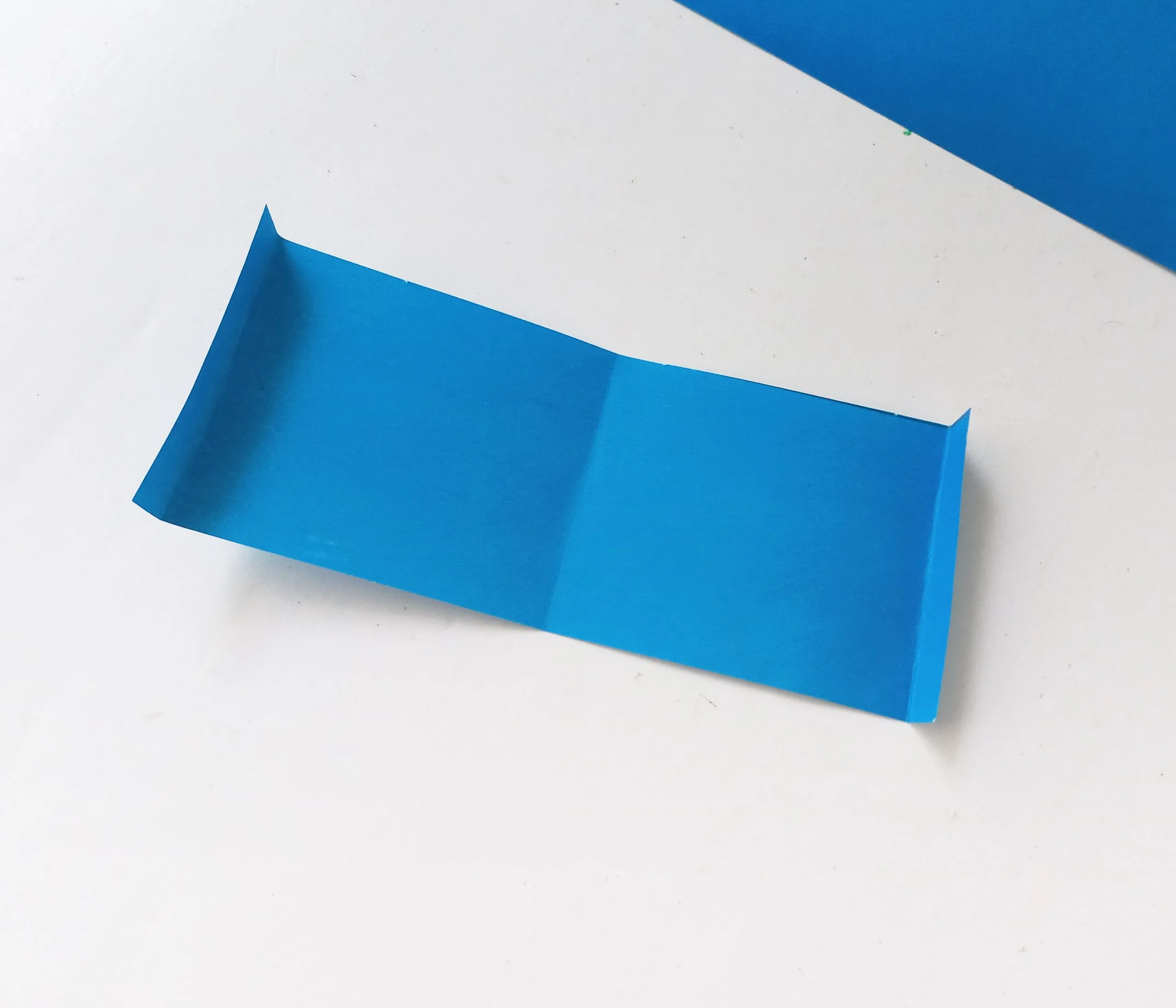 Step 9:
Glue the folded cardstock paper on the card.
Step 10:
Glue the yellow moon on the background of the card.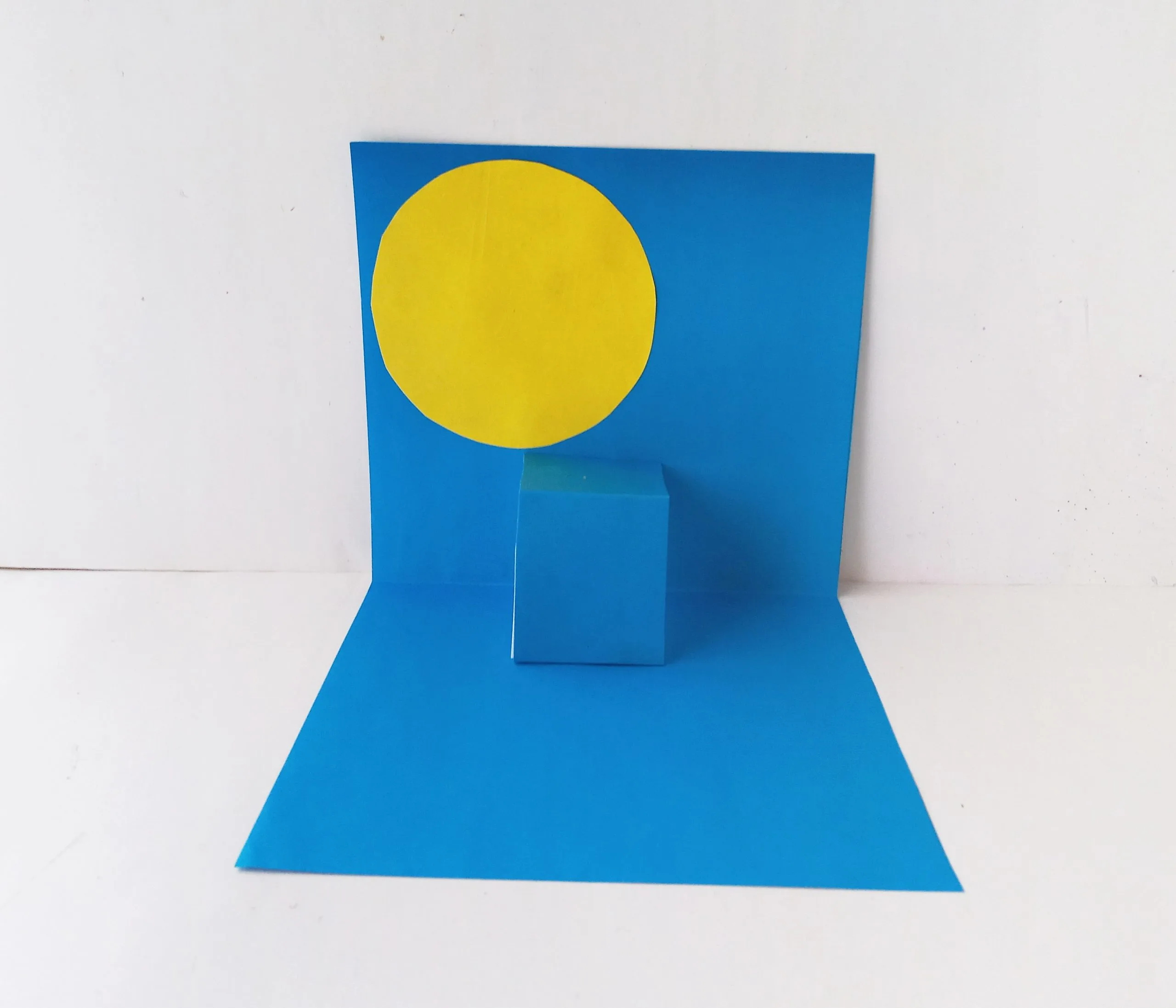 Step 11:
Glue the witch and broom on the pop socket.
Step 12:
Glue the bats on the background as well.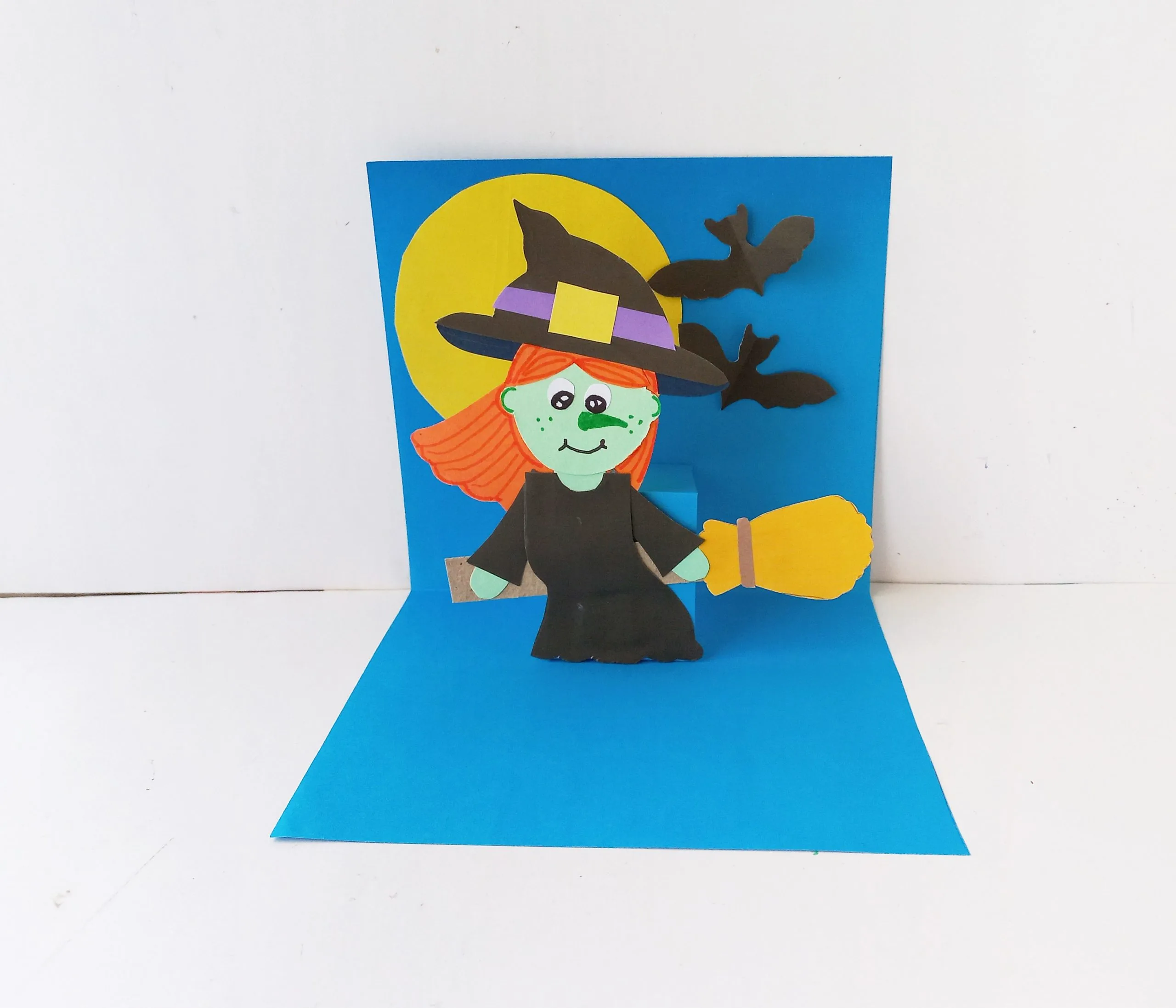 Step 13:
Glue another folded cardstock on the front of the card.
Step 14:
Then, glue the jack-o-lantern and the cauldron on the front.

What to write inside your Halloween card? Lots of people often ask what greeting to put inside. I guess it depends on who you are sending the card too.
What Halloween greeting will you write inside this Happy Birthday Halloween card?
I have lots of other Halloween cards to make to keep kids busy crafting this October.
Please print my Witch Birthday card template
Will you DIY Pop Up Witch Halloween Birthday Card Craft?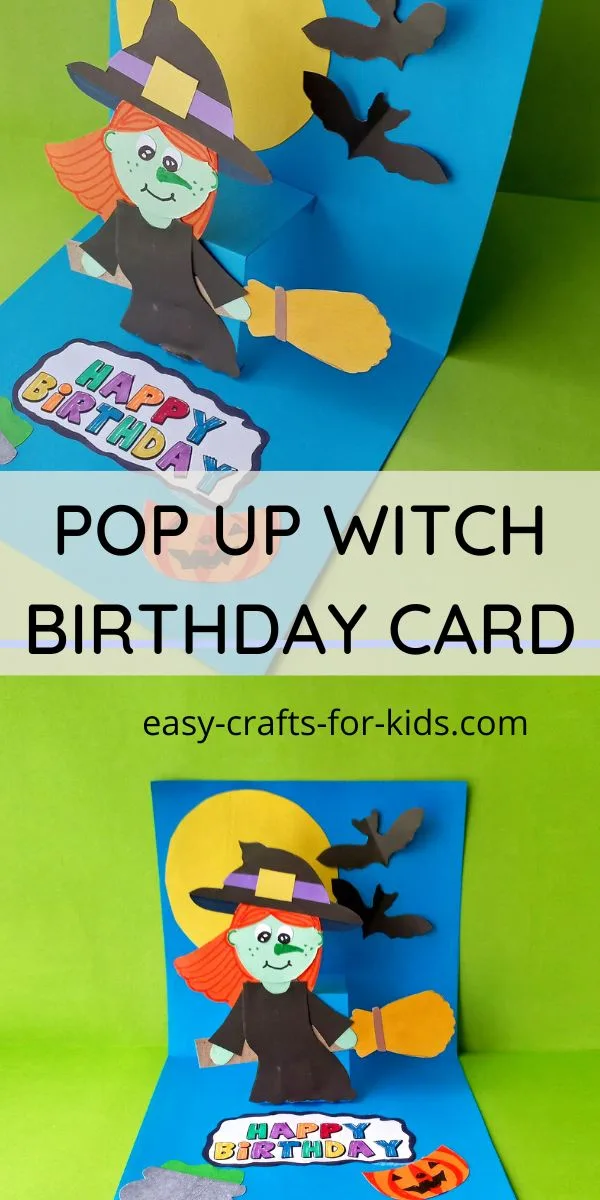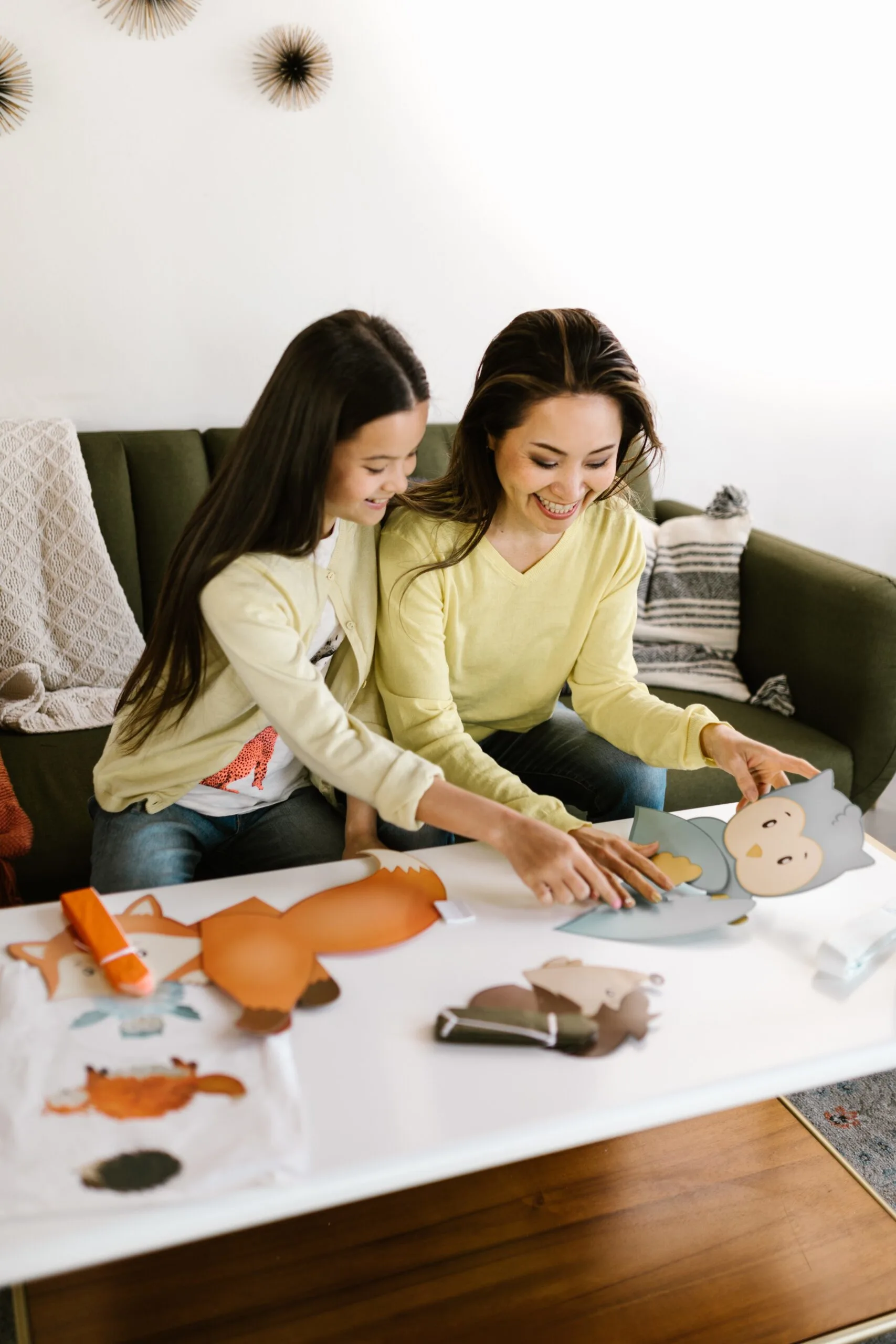 Hi there, I'm Laura an avid kids crafter with two little ones of my own to keep entertained! I have been doing kids crafts since 2018! Here at Easy Crafts for Kids you can find seasonal crafts for all age groups, as well as drawing tutorials, coloring pages and some other fun printables!