My cute witch coloring pages for Halloween are the perfect activity for little kids who want some spooky Halloween themed fun!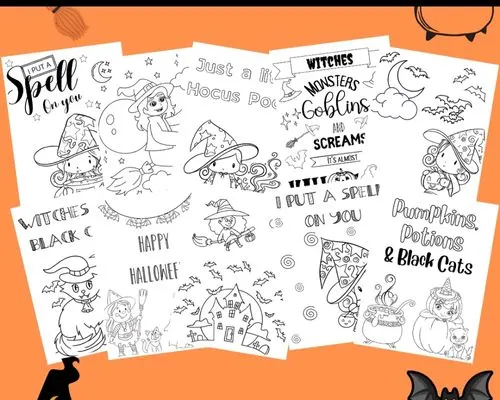 I have a range of witch pictures to color. These can be used for fun during Halloween parties or even at school.
I decided to let you have a sneak preview of some of my favorites. The good news is that these are free to print and you can download as many copies as you like!
Say Happy Halloween with this Cute Witch Coloring Page
This pair of witches do not look spooky or frightening at all. Color them in and stick them onto some cardstock to send Halloween greetings to friends. They have even managed to decorate with a bat garland. I wonder is their black cat up to mischief.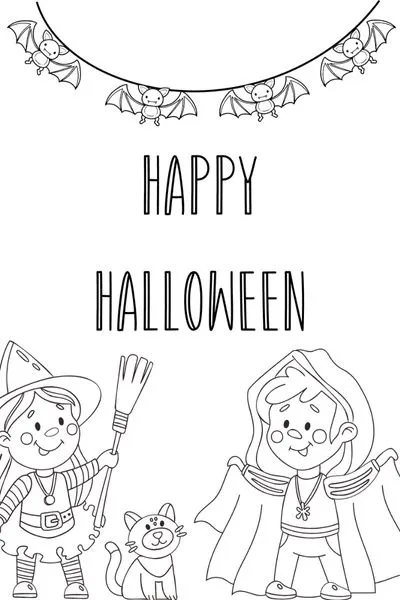 I would say this is a preschool Halloween witch colouring page as well as being suitable for slightly older children too.
How about my Witch and Haunted House Coloring Page
If someone asked you what you would expect to see flying over a haunted house you would probably say a witch on her broomstick.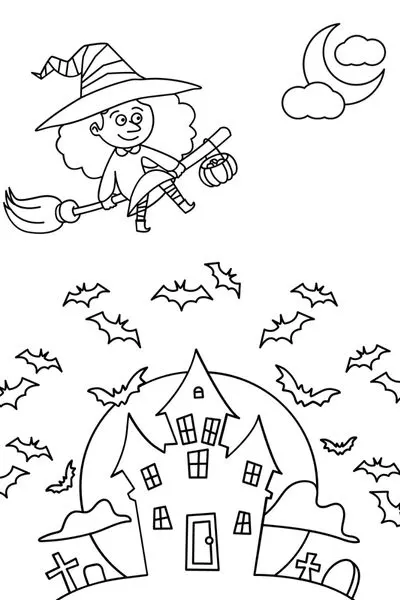 The bats are all leaving the haunted house while the witch looks happy to be flying overhead. Maybe she actually lives in the house!
Witches Cauldron Coloring Page
Every great witch needs her own cauldron to make potions and cast spells.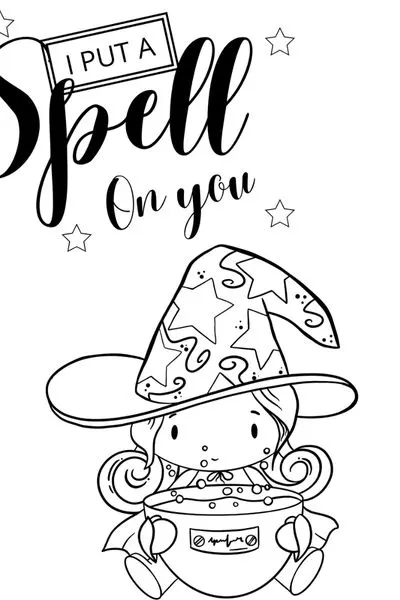 Hocus pocus, what sort of spell is this witch creating I wonder. I cannot imagine it being anything bad as she looks like a nice pleasant witch!
If you want to name these you should check out my list of best witch names
Witch and Pumpkin Patch Coloring Page
Like the rest of us witches love going to pick pumpkins in the lead up to Halloween.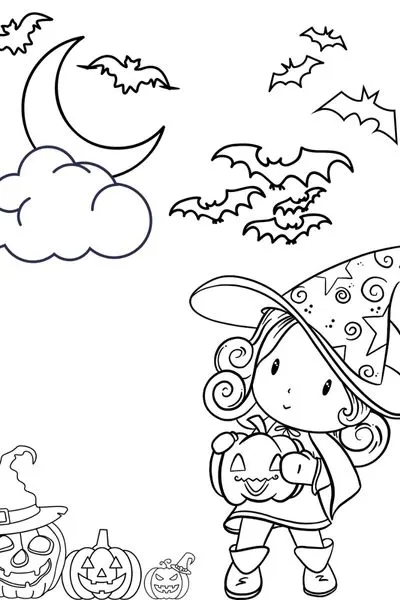 This cute witch coloring page shows a young witch carrying a Jack O Lantern she is going to display outside her house at Halloween.
Witch and Black Cat Coloring Page
When you think of Halloween you also think of black cats! I already have some cat coloring pages for kids but this particular one is a cat dressed up as a witch!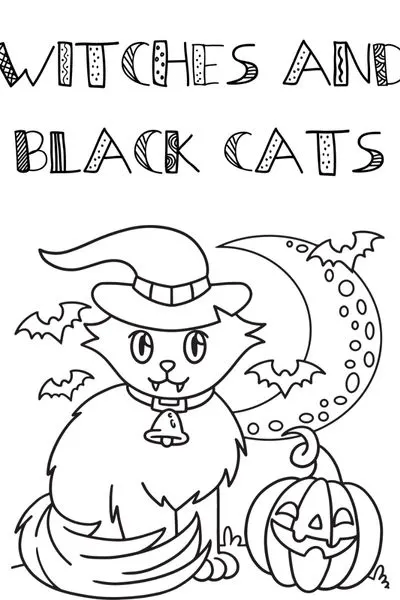 This black cat is getting ready for Halloween night!
You can download my printable Halloween witch coloring pages below. There are 10 different witch coloring sheets for you to enjoy.
Printable Witch Coloring Pages PDF
If 10 isn't enough for, you may wish to buy a witch coloring book with lots more pictures for you to complete.
Would you like to see more Cute Halloween coloring pages on Easy Crafts for Kids? Please share your ideas. I do have some cute pumpkin coloring pages for children to enjoy over Halloween and Fall in general.
Perhaps you might like to try some of my easy Halloween crafts also. These are so much fun and make great Halloween decorations!
More Witch Coloring Pages for Kids
Just recently I have had some requests for free printable Hocus Pocus coloring pages. I am guessing this is due to the fact that Hocus Pocus 2 has hit our movie screens. I don't like disappointing anyone, so I thought it was only fair I sought out some of these for you.
Coloring Home has a range of Hocus Pocus witch pictures to color as well as some general cute witch pictures. The most popular sheet is the naughty trio casting a spell over a boiling cauldron!
Will you print these Cute Witch coloring pages for Halloween?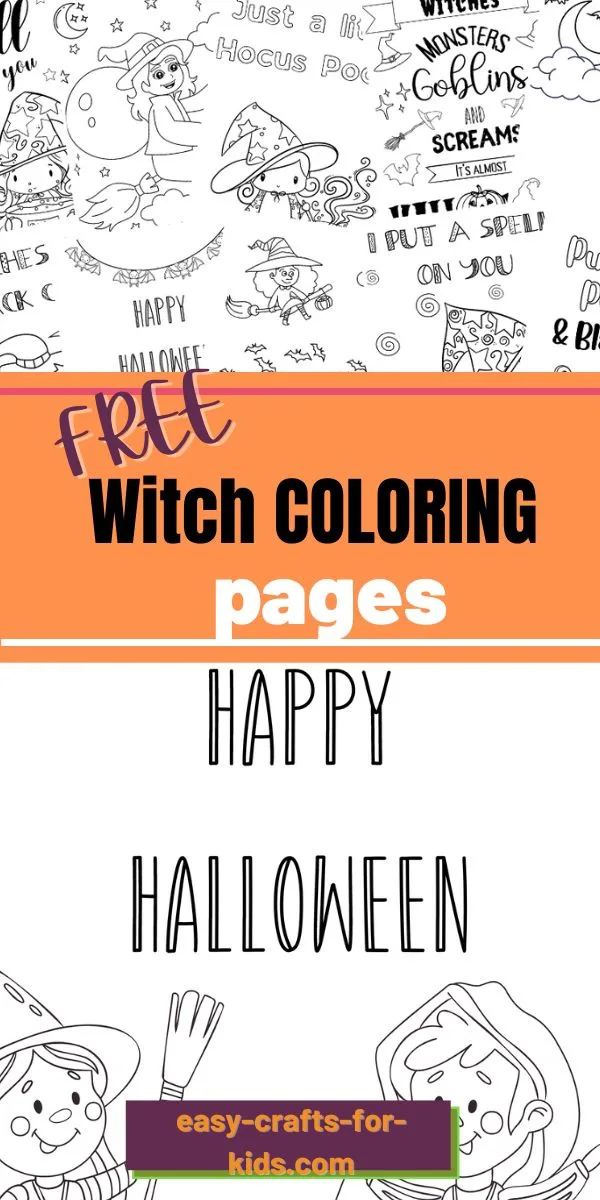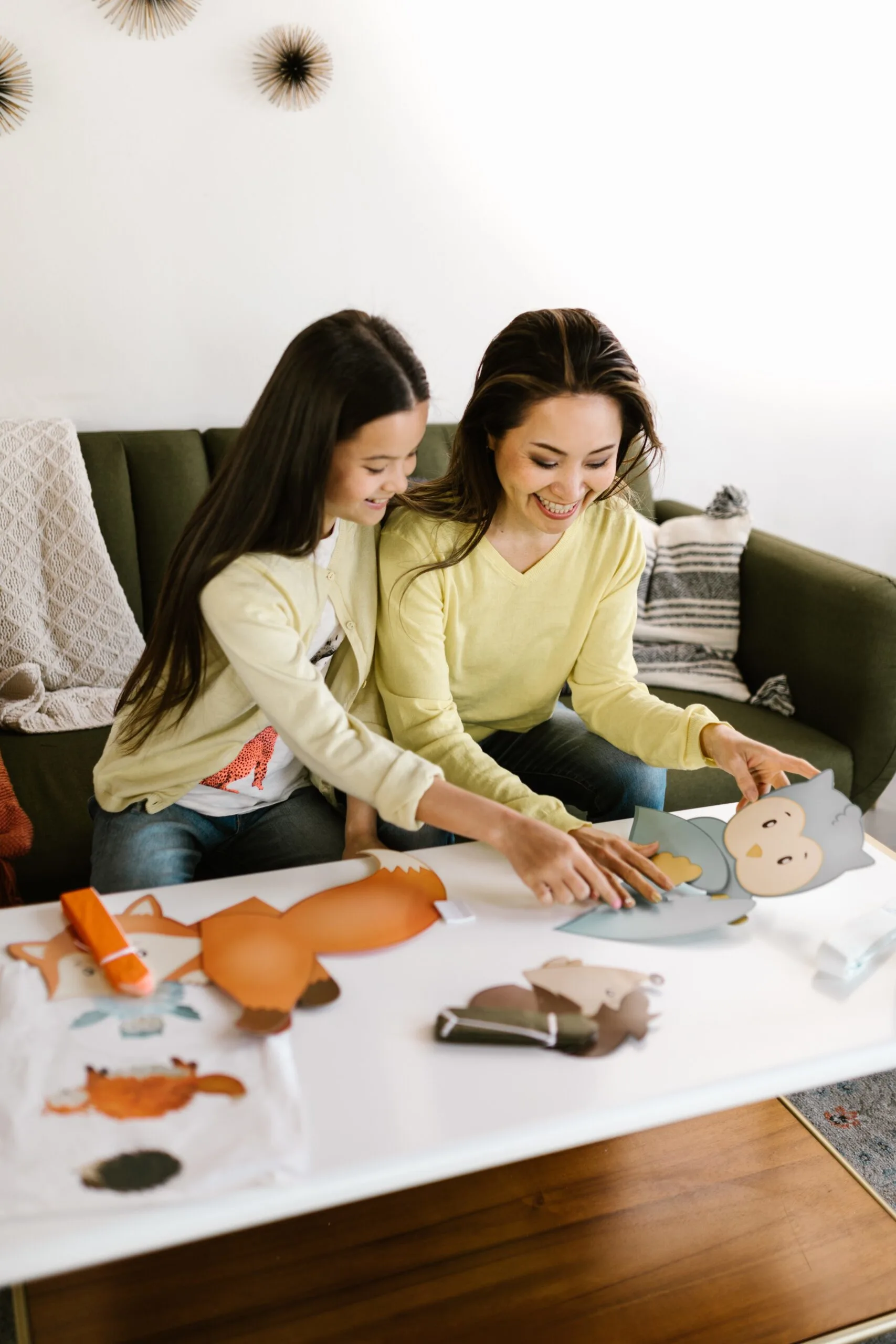 Hi there, I'm Laura an avid kids crafter with two little ones of my own to keep entertained! I have been doing kids crafts since 2018! Here at Easy Crafts for Kids you can find seasonal crafts for all age groups, as well as drawing tutorials, coloring pages and some other fun printables!