This adorable bear pop up card is such a cute Valentine craft for kids this year! Send one to friends and family.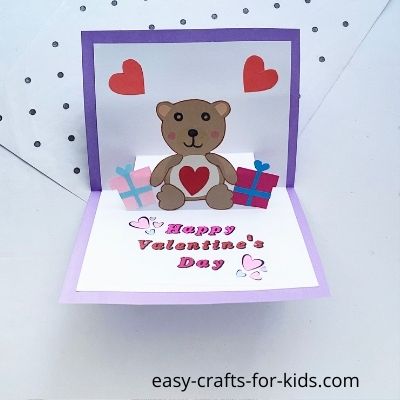 February is all about sending love and doing lots of cute Valentine kids crafts! I have made some adorable crafts with my children recently!
Making your own cards is not only fun but a good way to send a message to someone you care about.
I love encouraging my children to write their own message on these cards. I know their Grandparents keep them forever as a lovely memory.
This year we have made lots of Valentine pop up cards such as my Love Heart card. I have also been doing lots of love bear crafts like this one!
I have a few more Bear Valentine's Day crafts for kids:-
Toilet Paper Roll Love Heart Care Bear – Love a Lot Bear is the perfect DIY Valentine gift for friends this year
Koala Bear Heart Craft – this can be used on the front of a Valentine's Day card
Please find my step by step craft process for this Valentine's Day card craft. There are 17 short steps which should be easy for a 8 year old kids and above to follow. Younger kids can still make this with Mum's assistance.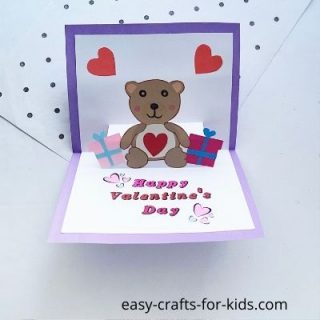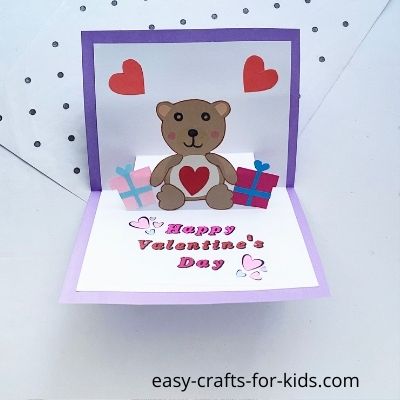 Bear Pop Up Card for Valentine's Day
This cute bear pop up card for Valentine's Day is the perfect card craft for kids this February.
Materials
Cardstock Papers.
Craft Papers.
Pencil.
Ruler.
Scissors.
Glue.
Instructions
Step 1:
Print out the template and then cut out the pieces for the teddy bear. You can choose to make the bear in any color you wish.

If you decide to make several different Valentine cards you may make different colored bears for each.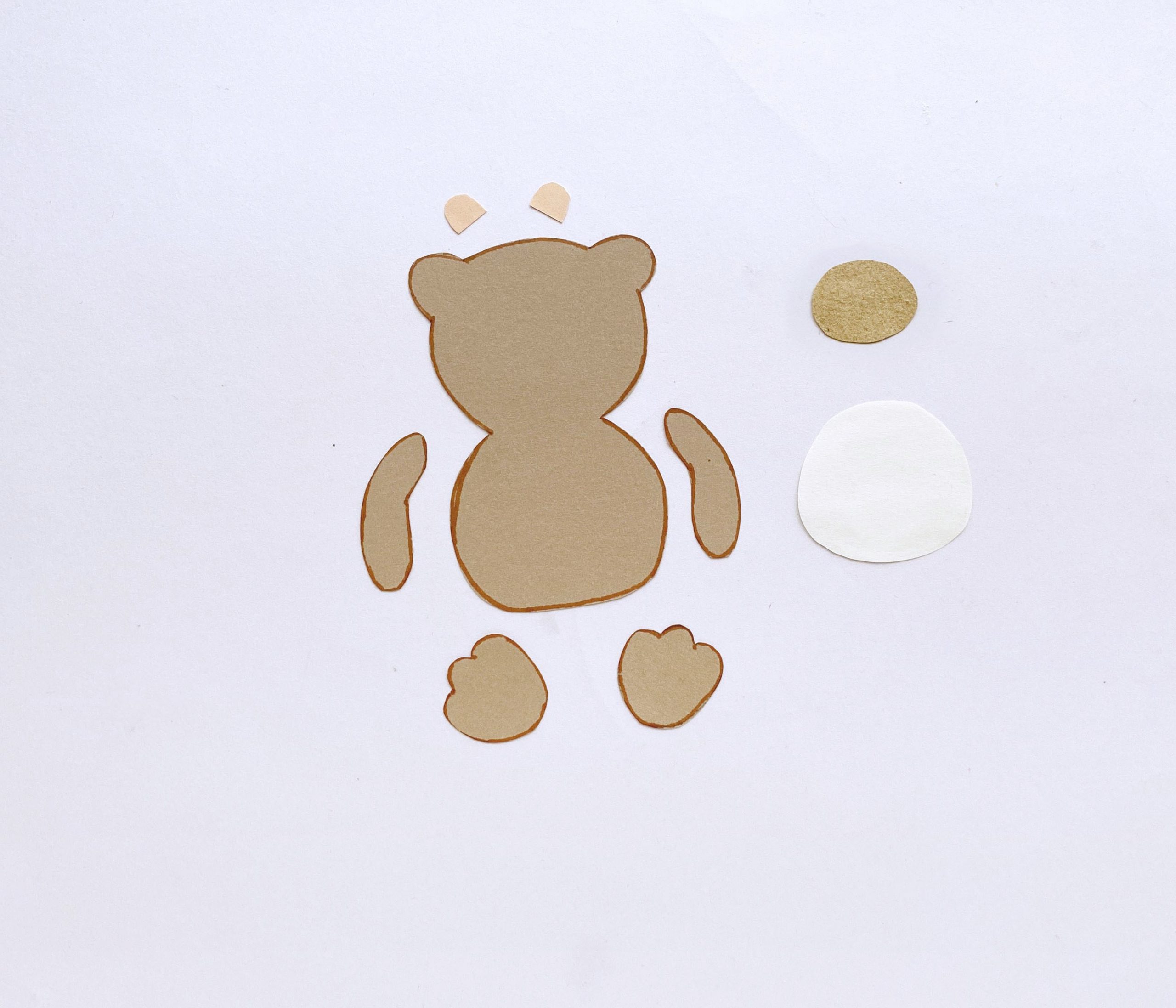 Step 2:
Glue the teddy bear's belly, ears and mouth.
Step 3:
Glue the teddy bear's paws and legs/arms. You can see what it should look like in the picture below.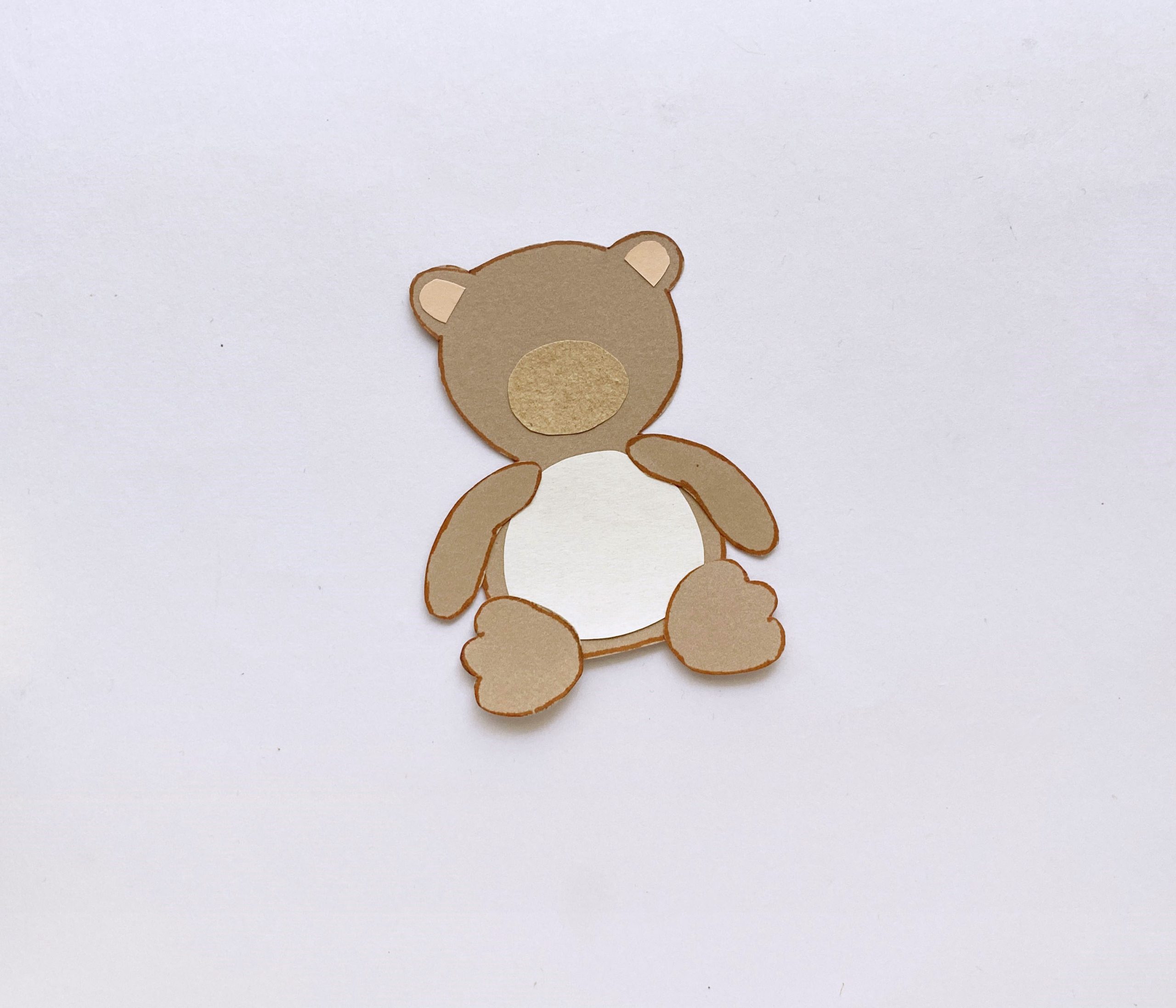 Step 4:
Draw the teddy bear's nose and eyes using a marker pen. Little kids might want to draw a smiley face or frown; the choice is theirs.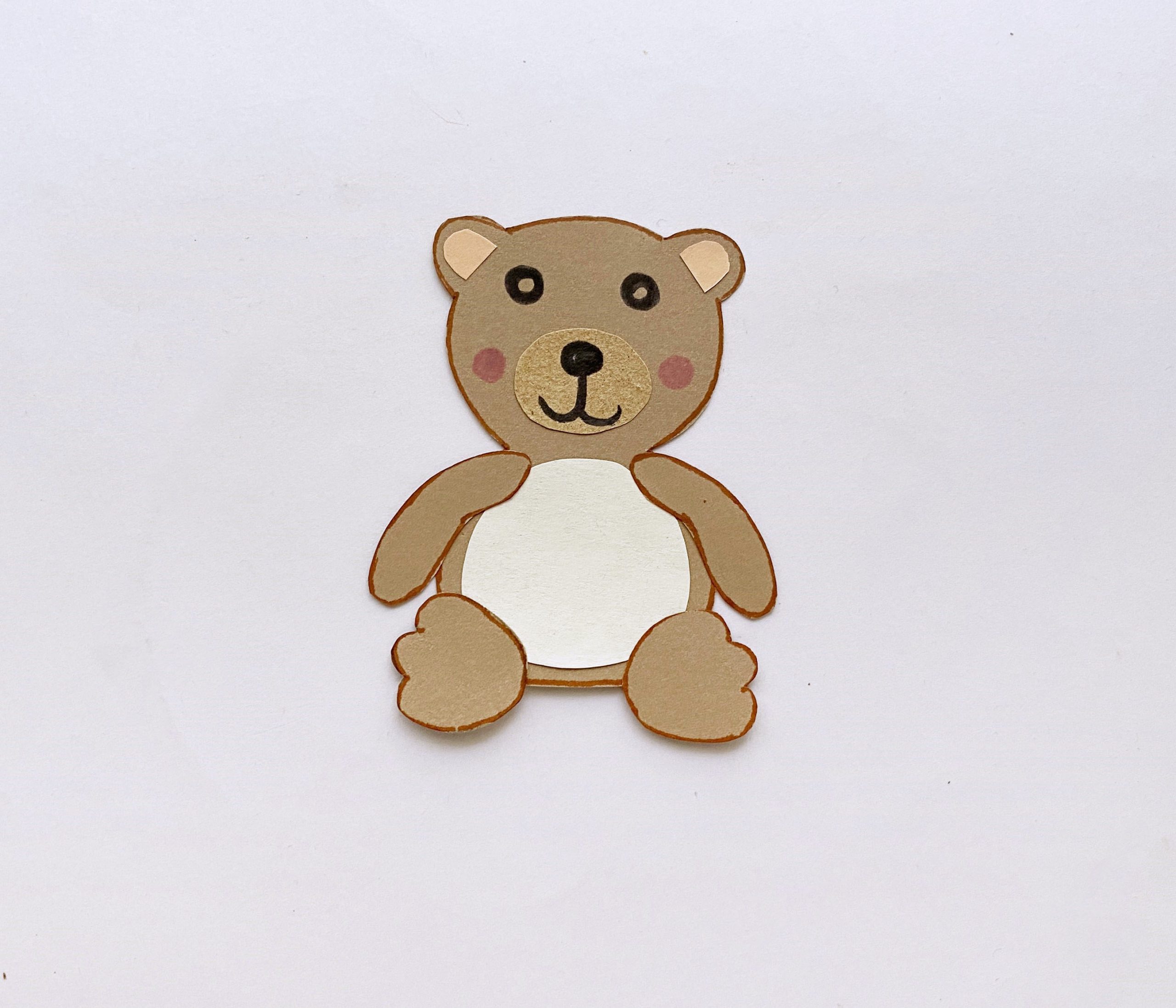 Step 5:
Glue the small red heart on the teddy bear.
Step 6:
Cut out your card from cardstock paper.
Step 7:
Draw two vertical lines on the closed end of the card using the card template.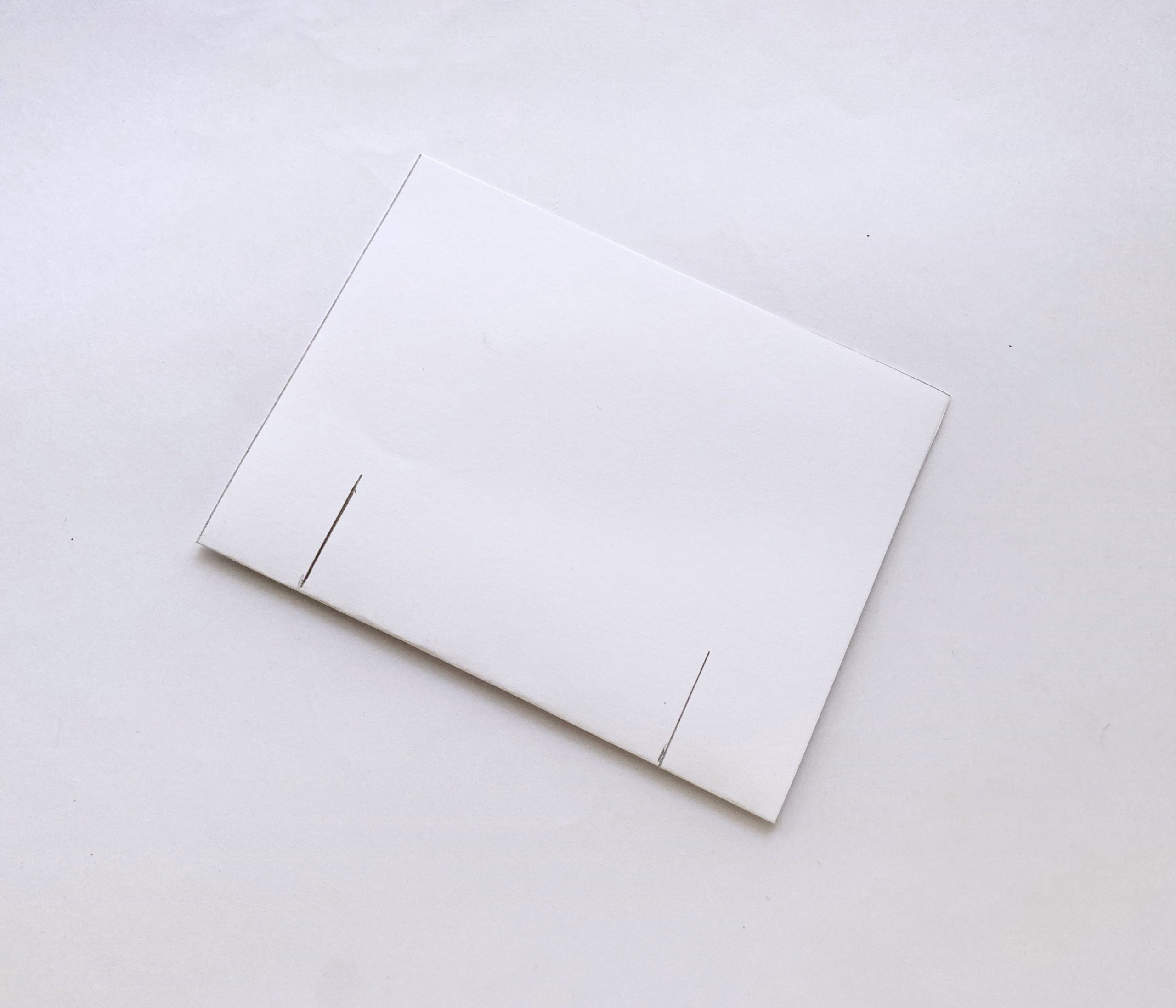 Step 8:
Cut along the vertical lines and fold them horizontally according to the template.
Step 9:
Press the folded area inside the card to create your pop socket.
Step 10:
Open the card.
Step 11:
Glue the Happy valentine's day quote inside the card or add your own message.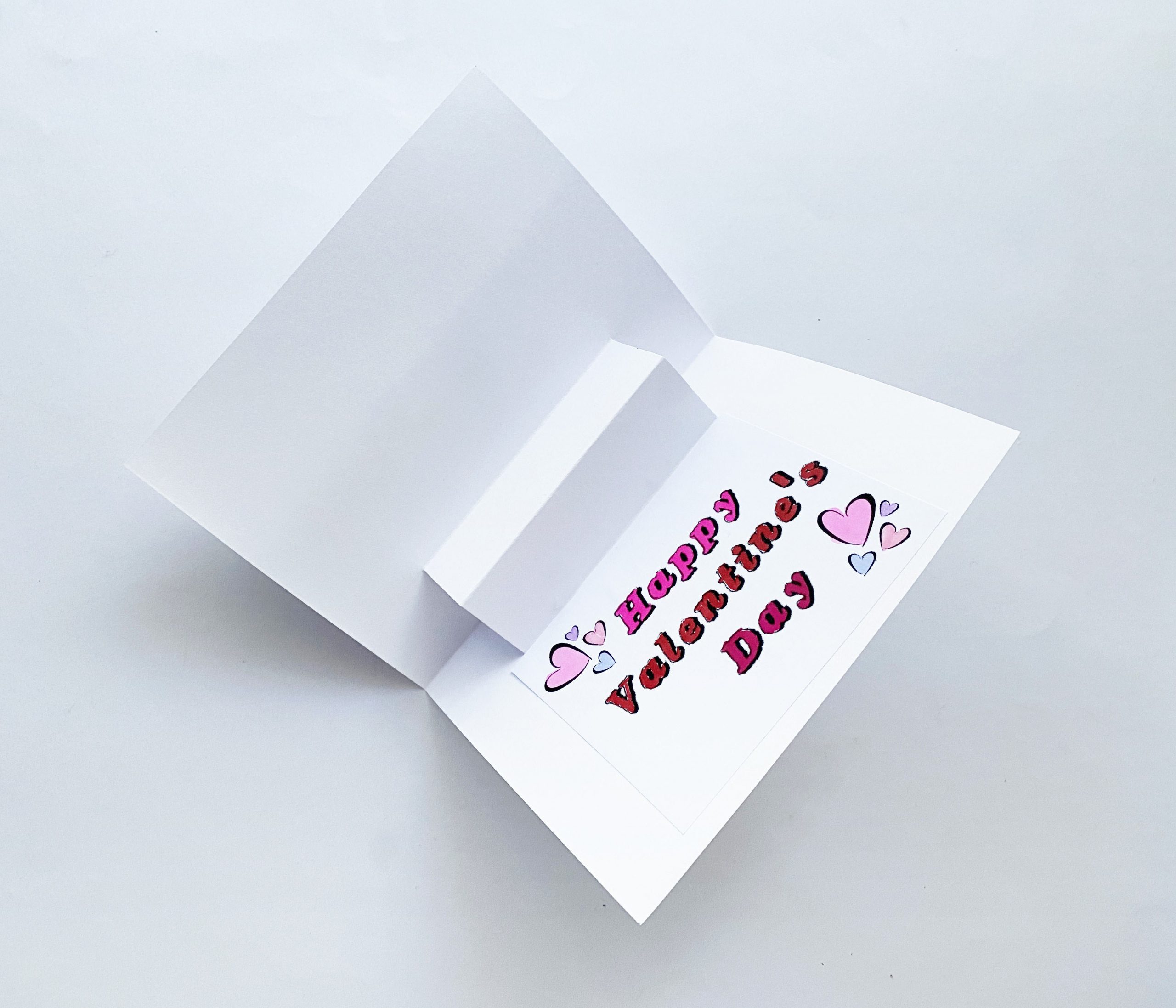 Step 12:
Glue the teddy bear on the pop socket so that it appears 3D.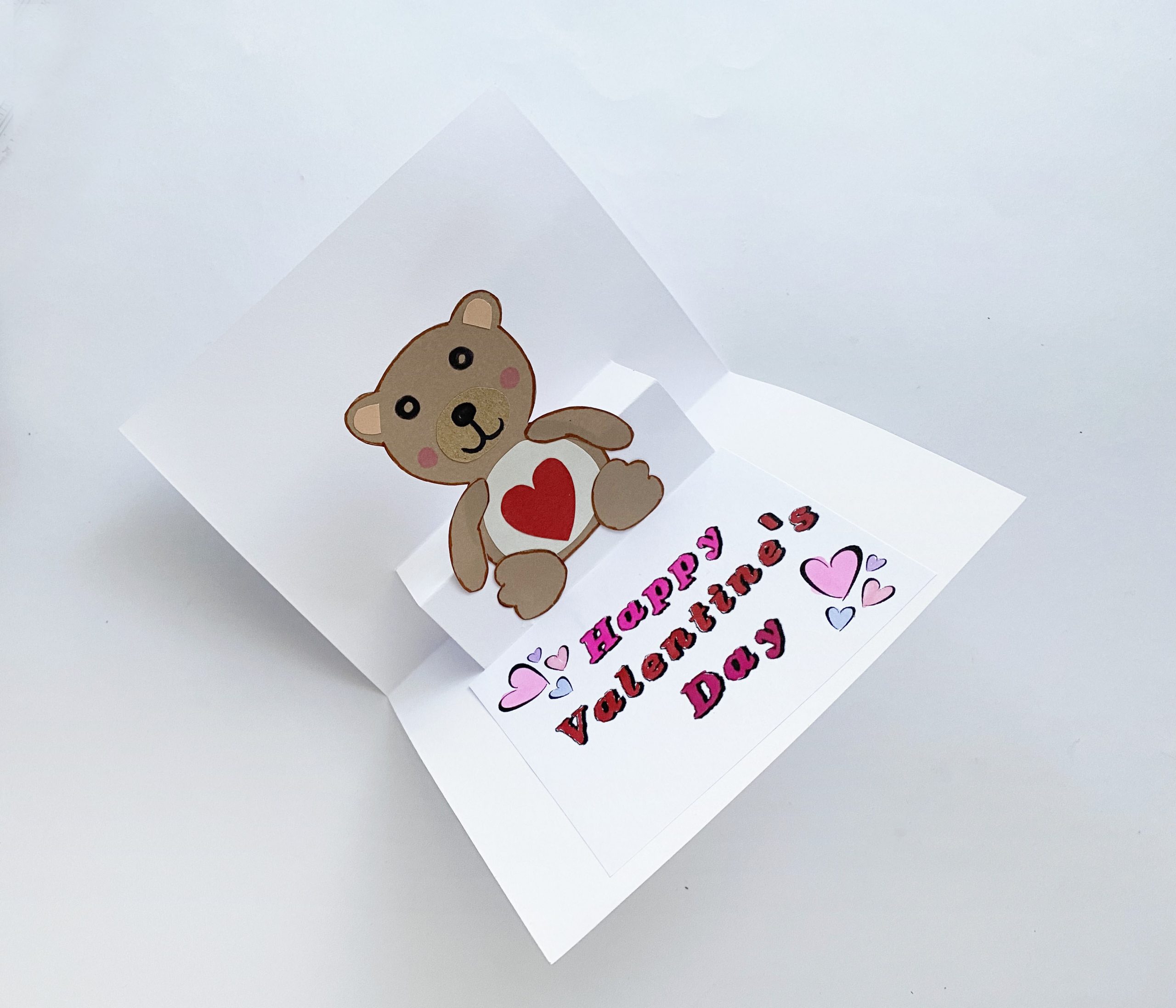 Step 13:
Cut out the gift boxes from the templates.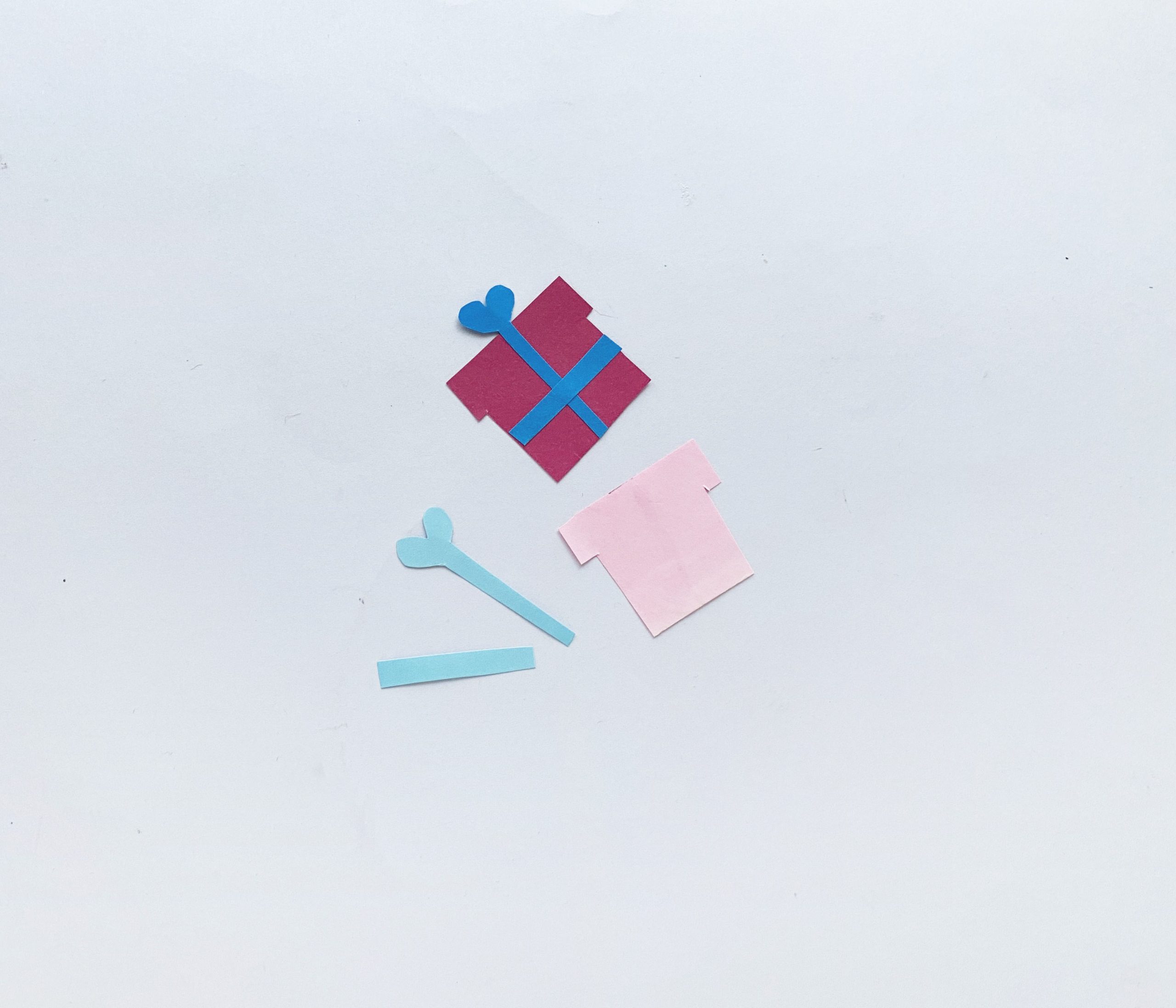 Step 14:
Glue the gift boxes beside the teddy bear.
Step 15:
Glue two hearts in the background.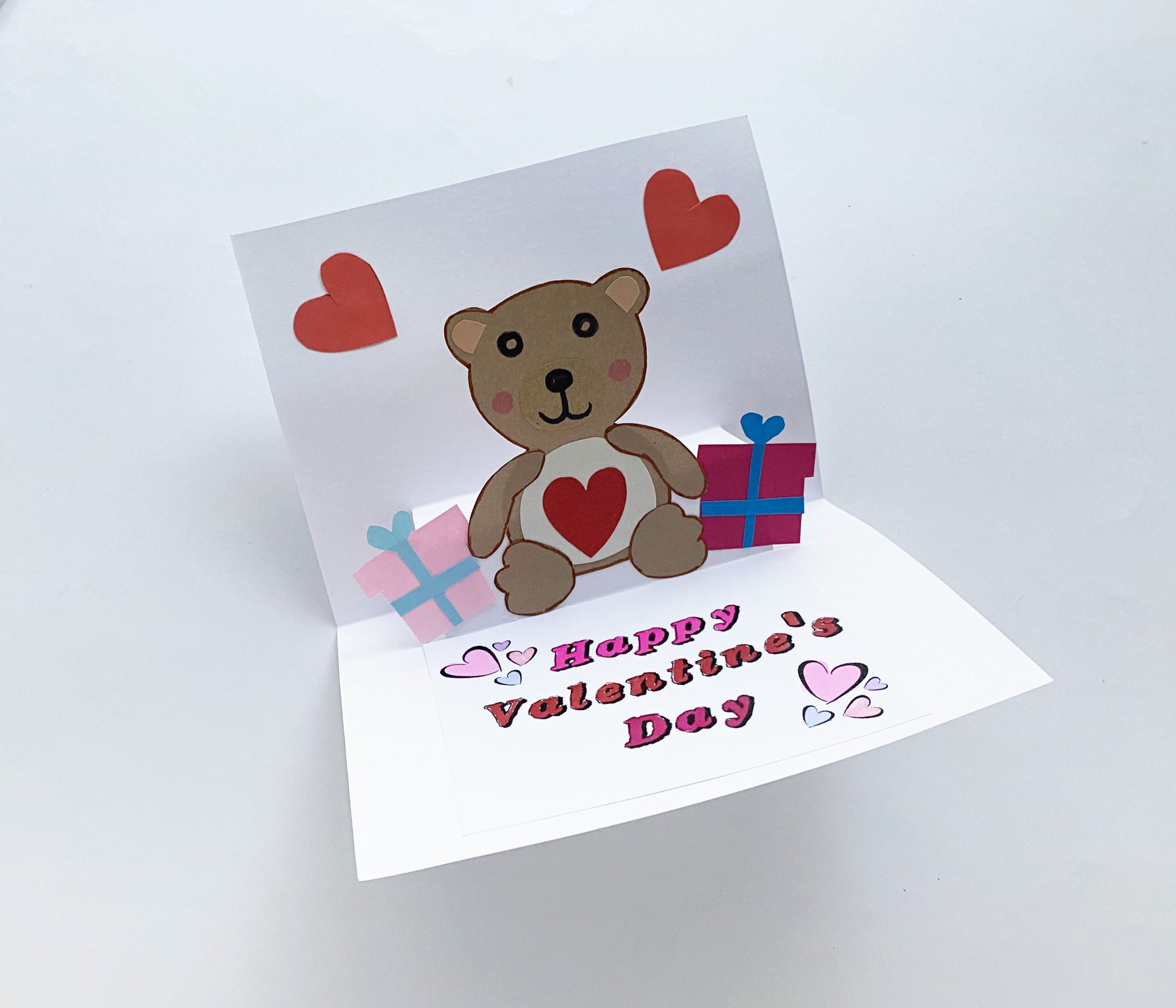 Step 16:
Cut out a cover for your card.
Step 17:
Glue the cover on the back.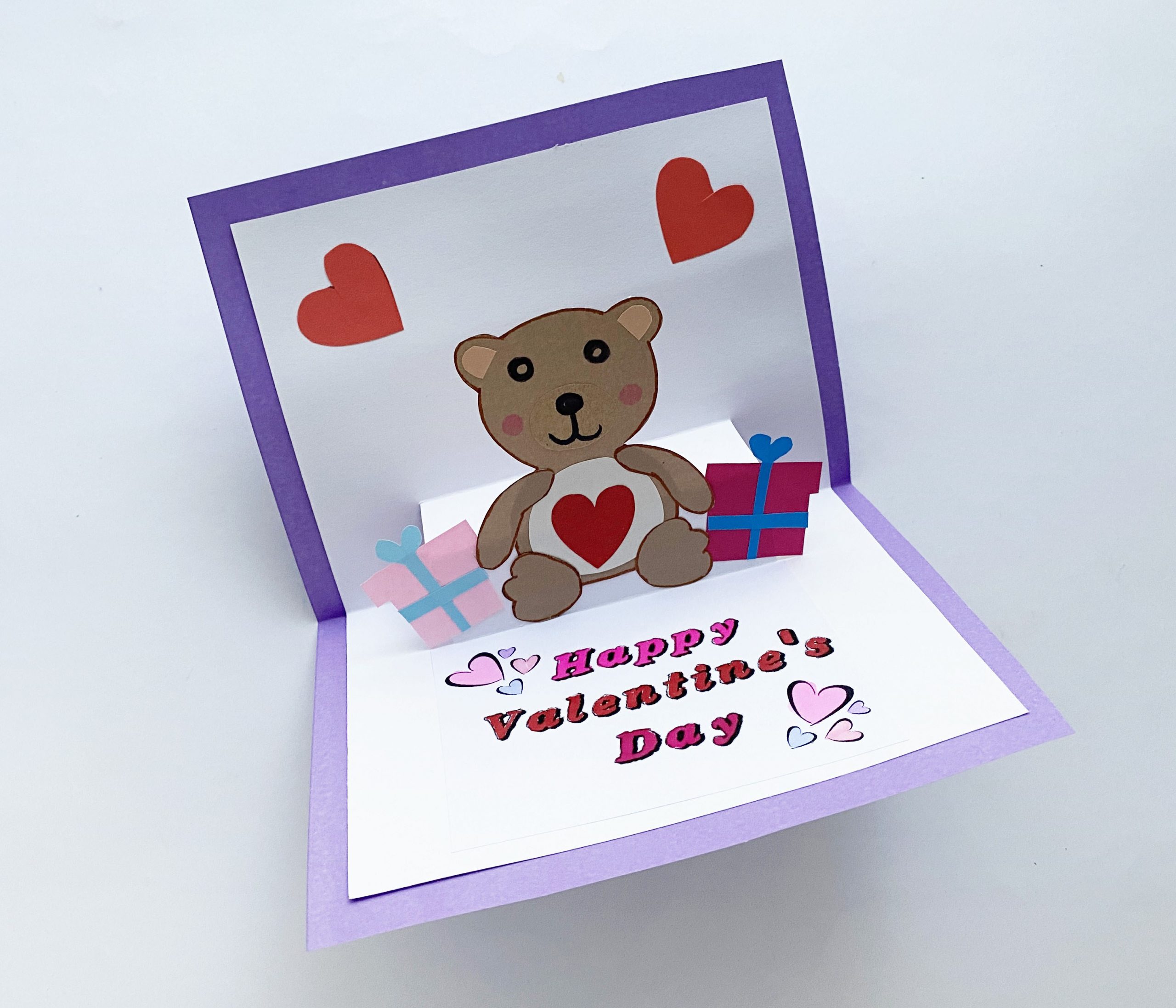 Step 18:

You can write whatever message you wish on the front. You can also switch the Valentine message inside the card to the front of the card, and write something different inside.
Notes
The color of cardstock you use is up to you. I selected purple as it is one of my favorite colors.

Who will you send your bear Valentine card too? How about one for Mum and one for Grandma?
Please use my 3 free PDF printable templates to help you:-
You can also use my Happy Valentine's Day message template or get your child to handwrite their own:-
Happy Valentine's Day template
Will you make this Bear Pop up Card for Valentine's Day?