There are so many types of bears in the world, from koala bears to polar bears, grizzly bears to panda bears. Children tend to love bears especially their teddy bears as they are cute and cuddly.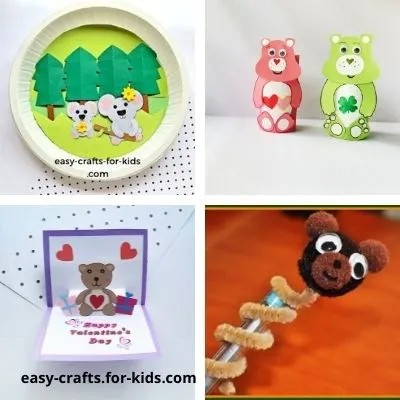 However some kids get scared when bears come close, for example when visiting in the zoo. My easy bear crafts are great for little kids who love the real bears but might get frightened if they come near.
They are also great for children do not often get to see them in real life.
These bear animal crafts are very educational for kids as well as being lots of fun. Use them to encourage your child to think about bear's habitat, their way of life and diet. You can also use them for pretend play and storytelling.
If you love these you might also want your child to try some of my fabulous animal paper plate crafts
Easy Bear Crafts for Kids
These easy bear crafts for kids help them make all types of bears using different craft materials.

Most of these bear craft ideas can be completed with paper, scissors, colored craft papers, toilet paper rolls and paper plates; all things you might already have.
Many come with free printable templates to make things easier, and they all have step by step craft procedure, sometimes with images to guide you.
Obviously I only have a small selection right now but the good news is that I am adding to my easy crafts for kids all the time.
Please tell me which is your favorite? Can you think of any other bear crafts you would like me to do? Would you like a bear pencil holder or maybe a bear mask?
Which of these Easy Bear Crafts for Kids Will you Do?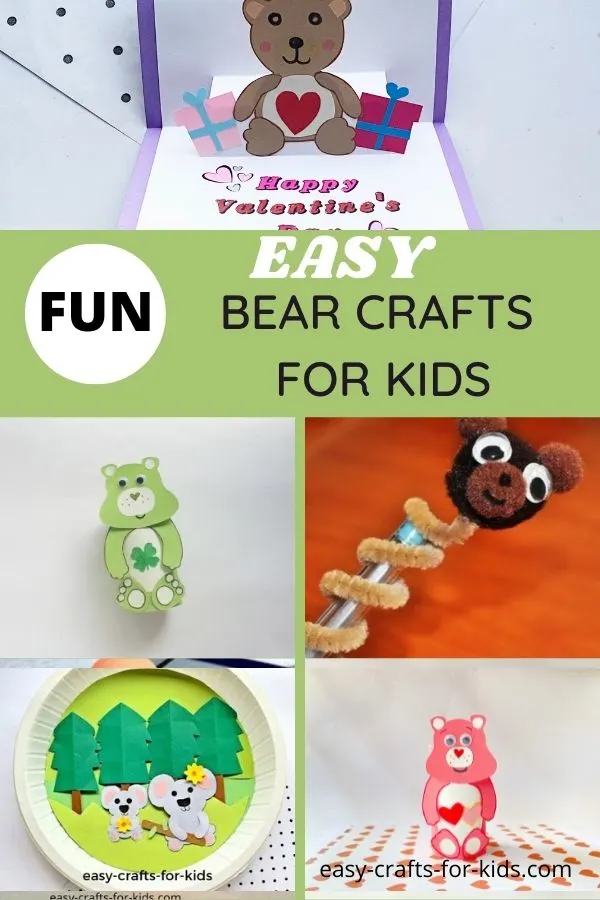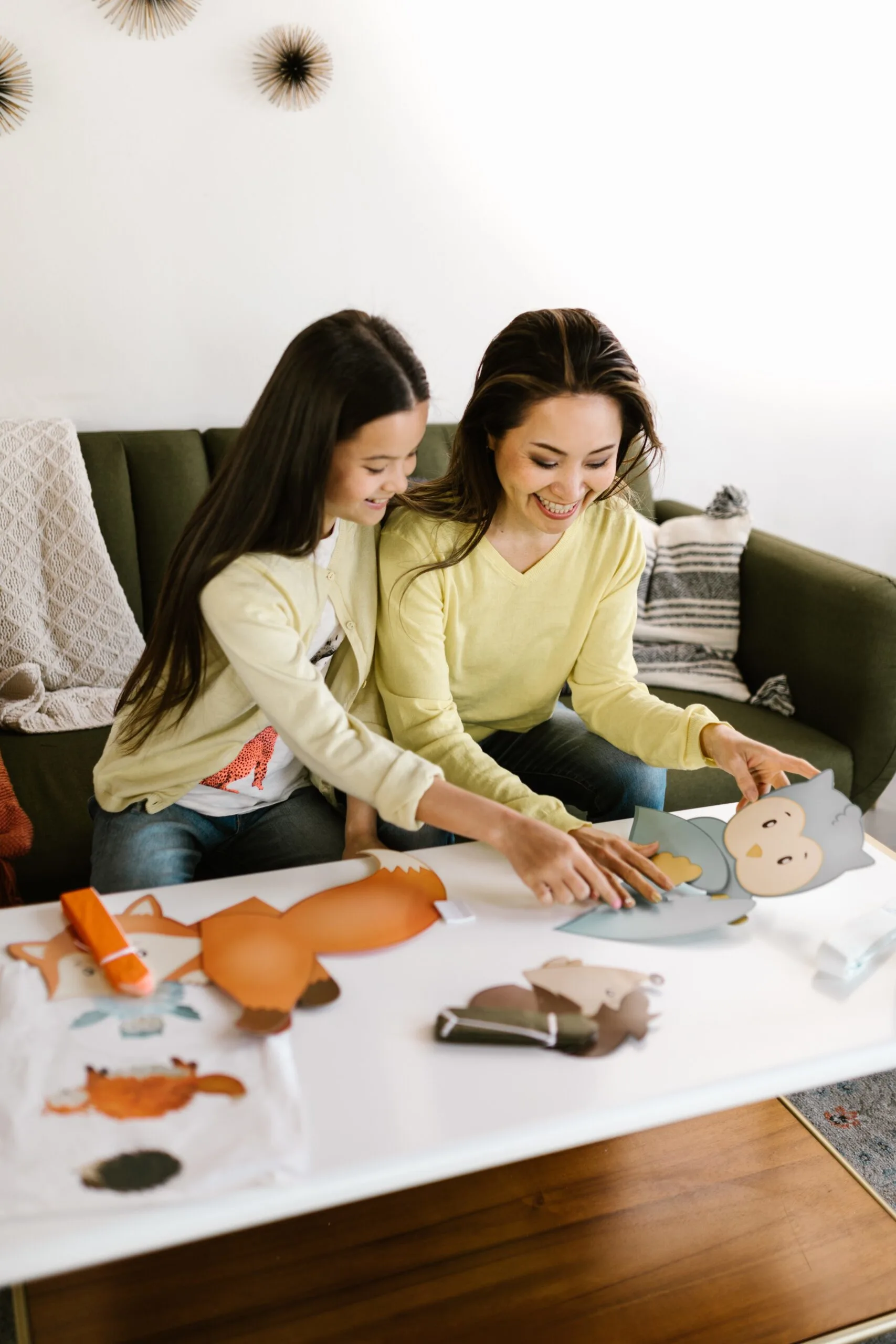 Hi there, I'm Laura an avid kids crafter with two little ones of my own to keep entertained! I have been doing kids crafts since 2018! Here at Easy Crafts for Kids you can find seasonal crafts for all age groups, as well as drawing tutorials, coloring pages and some other fun printables!