Egg Carton Spider Craft for Kids
Egg carton spider crafts for kids are a great way to spend a rainy day. We all know that if you kill a spider it will rain – so maybe creating spiders will stop the rain! It is worth a try especially right now as I look out at the dark gloomy day. I recommend this as great egg carton crafts for 3 year olds!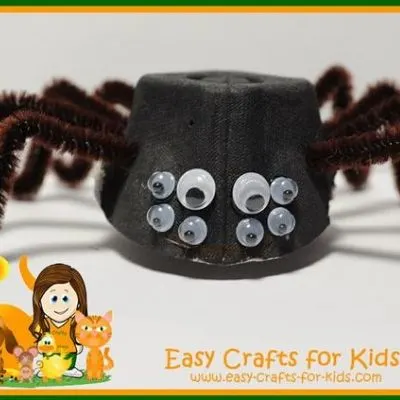 Spider Preschool Craft with Egg Carton
Rainy days are usually filled with boredom if you don't have activities that you can pull out in case of rain. Keep these crafts and spring activities for kids ready and waiting for those rainy days. In fact these are great at any time of the year especially coming up to Halloween!
I am just about to do this one with my kids as they are off preschool this week and I do not want them constantly watching TV!
We've also got another fun rainy day game that we recommend: It's Raining Again Game
This is one of my favorite Egg carton crafts for kids
Craft Supplies for Egg Carton Spider
I always get my craft supplies ready a few days in advance so that I am not scrambling around at the last minute looking for something. So here is what you need to make your spider! The good news is that you can use some of this for other egg carton crafts also.
Egg carton
Black paint
Paint brush
Googly eyes
Pipe cleaners
Scissors
Glue
Age Range:
3 years old and up. This is perfect for my preschool kids!
Time to Complete:
15-20 minutes (plus drying). Ideal as young kids find it hard to concentrate on anything for longer than this.
Egg Carton Spider Craft Step By Step
Step #1
Cut out one shell from your egg carton. Paint the outside of the egg shell with black paint. Allow it to dry.
While your egg carton is drying why not color this free hand drawn Spring coloring page!
Step #2:
Spiders have many eyes, so why just have a spider with two eyes! Once the egg carton is dry, add a bunch of googly eyes. You can use a few different sizes of eyes – be creative!
Step #3:
Cut brown pipe cleaners into eight separate lengths – about 2 inches long. Bend each one in half, then add a small bend at one end for feet.
Step #4:
Use the tip of a pen and poke four holes into each side of the egg carton – in a horizontal line.
Step #5:
Thread a pipe cleaner leg into one of the holes you poked – only thread it in a tiny bit. Bend it slightly to the bottom so it holds in place.
Step #6
Repeat step #5 for all eight of your legs.
Step #7
To make your legs more stable you can also glue them in place. Pull the pipe cleaners into the centre of the egg carton shell – place a bead of glue along the egg carton and then pull the pipe cleaners back into place.
If you have pipe cleaners left, why not do my spider craft with pipe cleaner!
Fun way to keep busy on a rainy day and hopefully to help shoo away those rainy days! This is definitely one of these easy spider crafts to keep 3-6 year olds busy on those wet days!
More Easy Crafts Like This One:
To the right, there is a ton of great spring crafts you can also create.
If you liked our spider crafts for kids, we also have a ton of other animal crafts too! You might also want to do this one in combination with my Little Miss Muffet craft with paper plate
Did you enjoy this Egg Carton Spider Craft?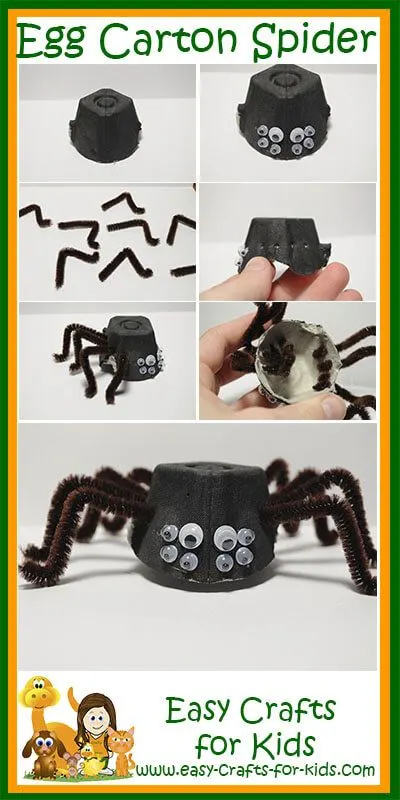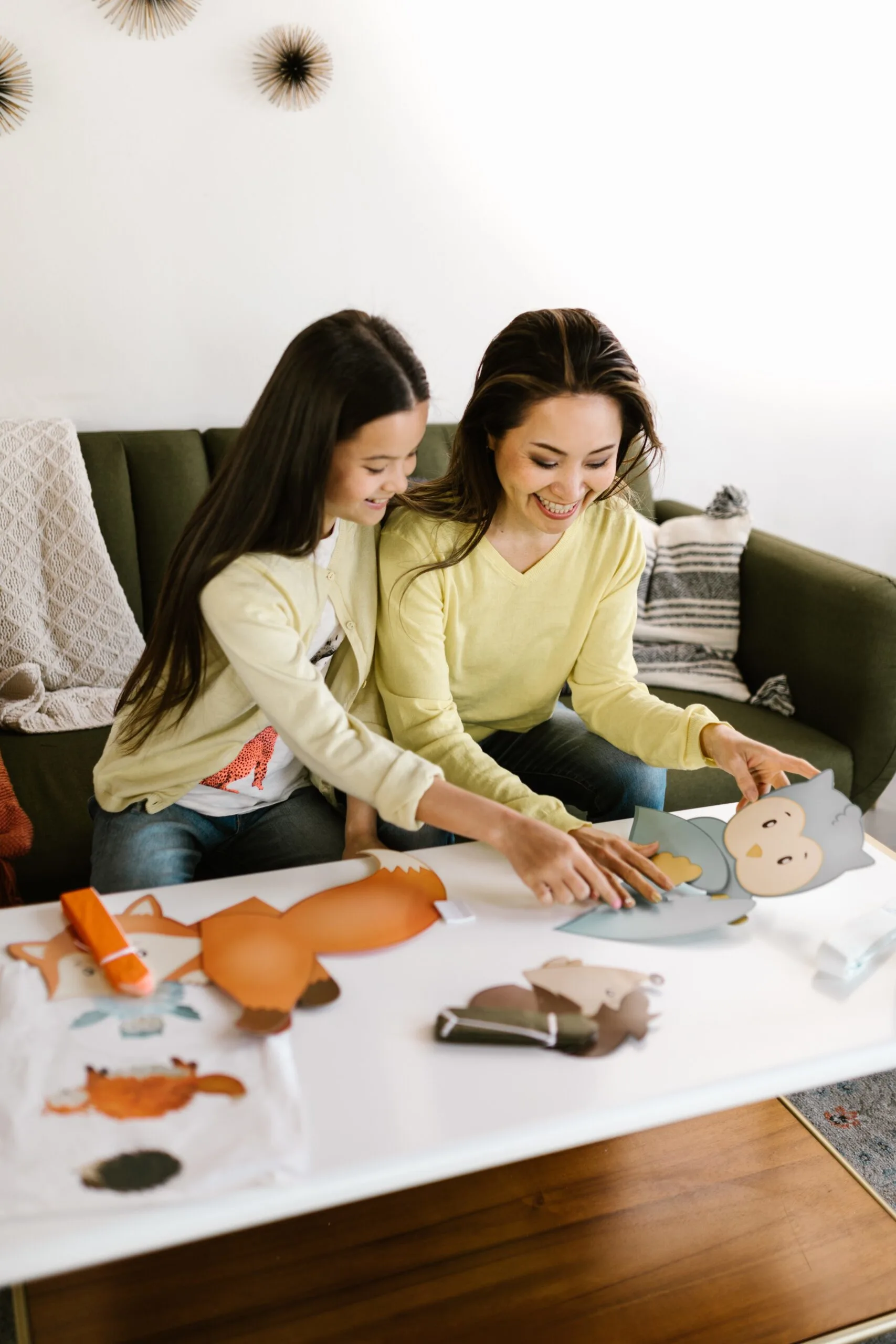 Hi there, I'm Laura an avid kids crafter with two little ones of my own to keep entertained! I have been doing kids crafts since 2018! Here at Easy Crafts for Kids you can find seasonal crafts for all age groups, as well as drawing tutorials, coloring pages and some other fun printables!