I know Christmas is approaching whenever it is time to make my elf hat craft with popsicle sticks! Such a neat Christmas ornament craft idea.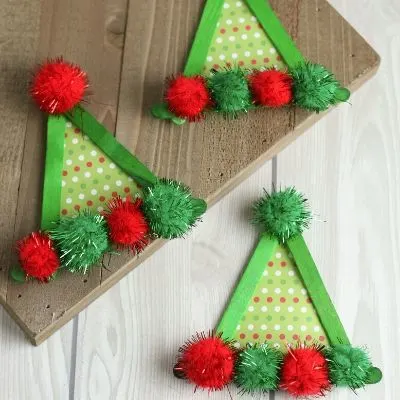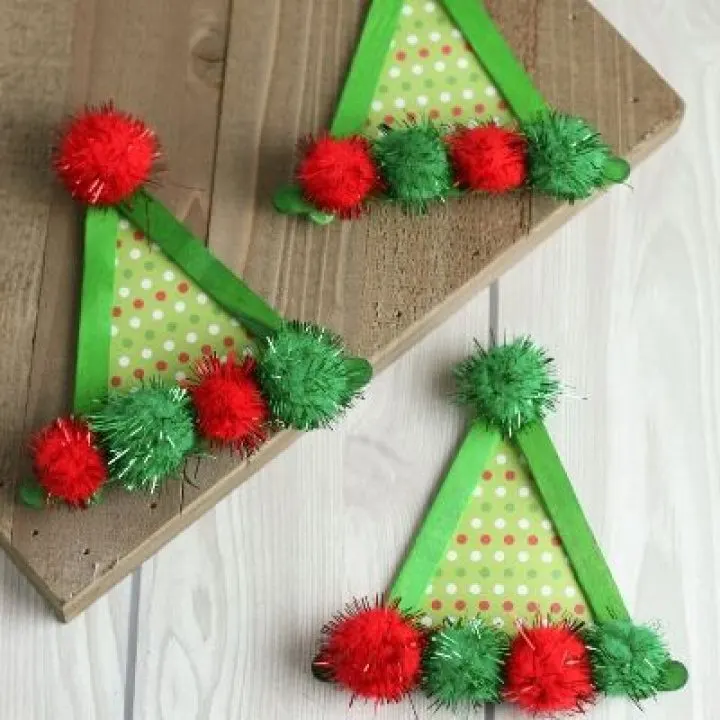 Our house is full of Christmas craft ideas and I absolutely love using my popsicle sticks to make decor!
You would be surprised how many pretty things you can make using these and a few other basic craft supplies.If you do not believe me then see my wonderful list of popsicle stick crafts for kids
Kids love easy crafts that they can make in less than 10 minutes, because after this length of time young kids get bored.
All children love elves as they are notorious for being naughty and also helping Santa put their toys together in time for Christmas!
Previously I made a paper roll Elf and now you can accompany this with my new elf hat craft! If you still want more elves fun then check out the adorable Clay Pot Elf
My easy elf hat craft instructions will help young kids complete this simple idea.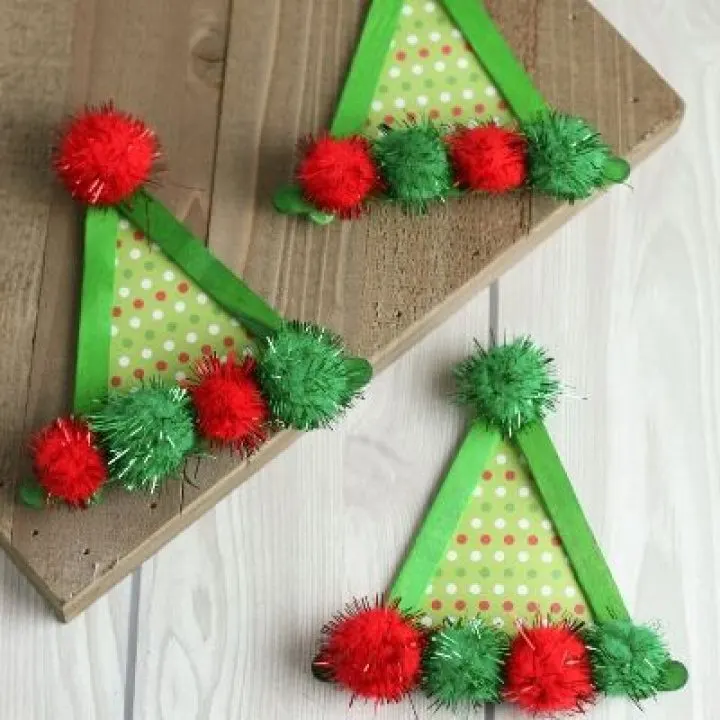 Elf Hat Craft with Popsicle Sticks
A cute Elf hat craft with popsicle sticks to hang on your Christmas tree
Materials
Green popsicle sticks (you can use old lolly sticks and paint them green)
Red and green pom-poms (these are readily available all year, but there are special sparkly ones available come November)
Patterned paper -Christmas ones work best
Instructions
Step 1.
Create a triangle with three green popsicle sticks and glue each stick together at its end. You can look at the picture for guidance.

Step 2.
Trace the inside of the triangle on the patterned paper and cut along the outside of each side. You can pick whatever paper you wish. I normally use scraps of Christmas wrapping paper.

Step 3.
Glue the triangle on to the back of the popsicle sticks.

Step 4.
Glue pom-poms along the bottom of the triangle, alternating between red and green. Here again you can choose other colors of pom poms if you wish; white would work well against the green triangle.

Step 5.
Glue a final pom-pom on the top of the triangle to represent the hat bauble.

Step 6.
To make an ornament, create a loop with a piece of string and attach to the back top of the hat.

Step 7.

You could also stick this to some cardstock and create a pretty Christmas card.





I love hanging my elf hat craft with popsicle sticks on the Christmas tree. We actually make lots of different ones each year and put our favorite on the tree!
Another neat idea is to turn this into a photograph ornament by putting a small picture of your kids inside. This would make a great gift for Grandparents.
Please let me know what you do with yours!
If you love easy Christmas crafts for kids please check out some of my others:-
Pipe Cleaner Christmas Ornaments – another great craft to help you decorate your Christmas tree
Tissue Paper Christmas Wreath – pretty decor for a door in your house
Santa Bottle Craft – everyone needs a Santa craft
Will you do this Elf Hat Craft with Popsicle Sticks?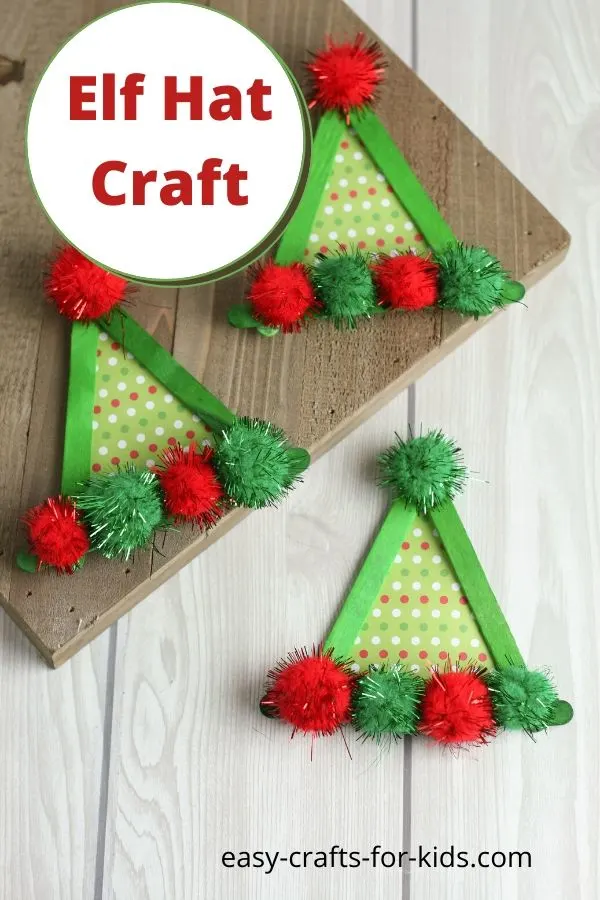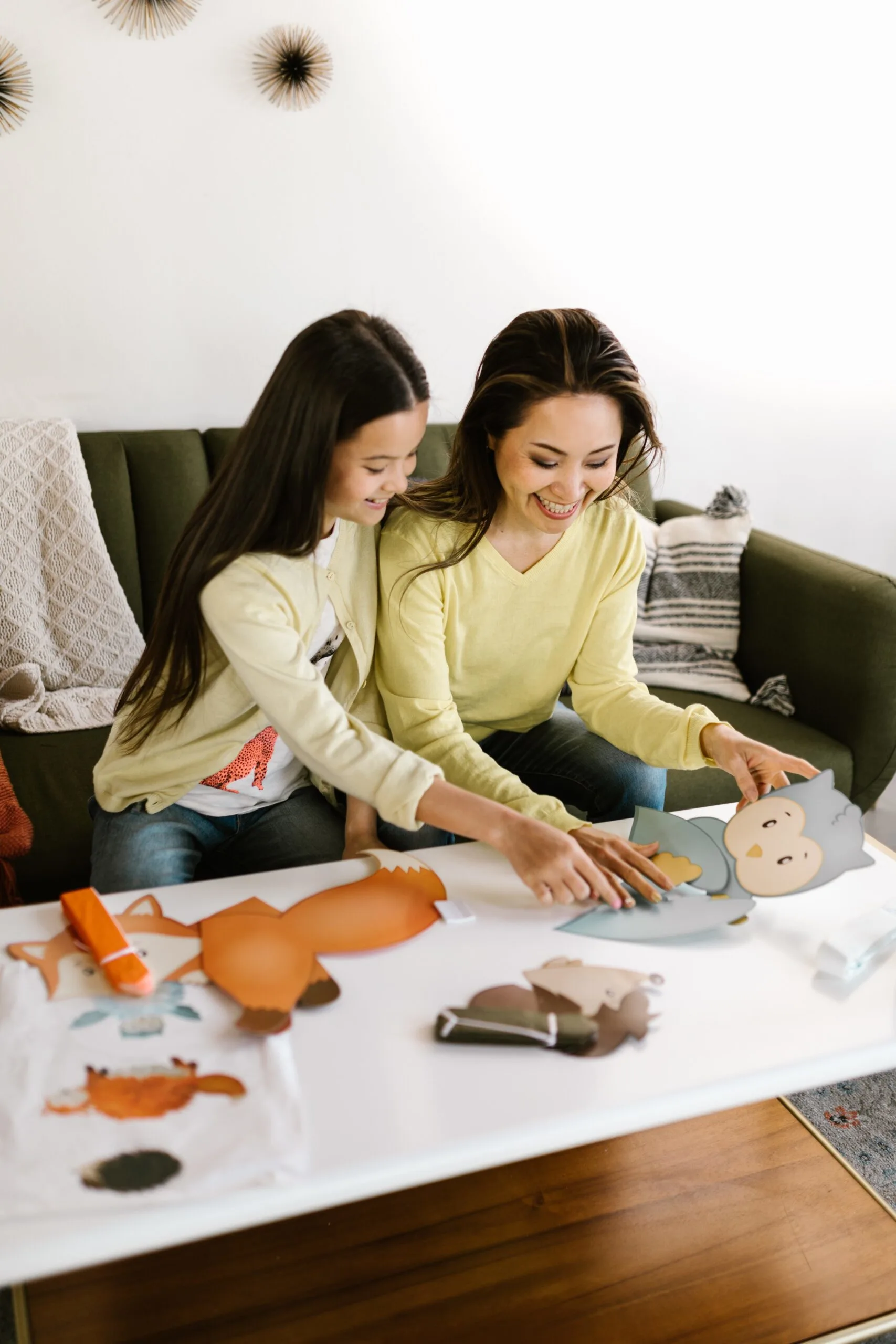 Hi there, I'm Laura an avid kids crafter with two little ones of my own to keep entertained! I have been doing kids crafts since 2018! Here at Easy Crafts for Kids you can find seasonal crafts for all age groups, as well as drawing tutorials, coloring pages and some other fun printables!