I love making Easter religious crafts with kids and this He is Risen Pop up card craft is perfect for this season.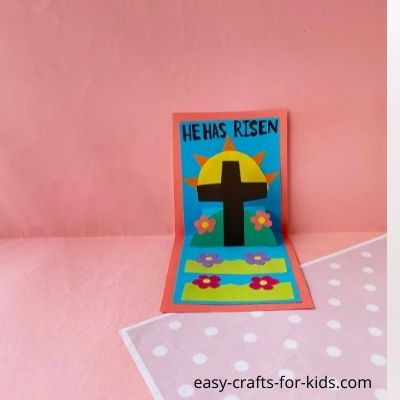 This year my kids and I have have been focusing on making lots of new pop up cards as well as religious crafts.
Recently we made a quilled cross using colored papers; it is also a great He is Risen craft for kids. It is so pretty and a great reminder of how Jesus spent some time on the cross for us.
While this was a time of suffering for Jesus, the good news is that he rose again! This is the theme for my latest pop up card.
I decided to celebrate this by making a 'He is Risen' pop up card with my kids. You could easily do this with older kids in Sunday school.
You can follow my easy Easter card craft procedure below complete with images to guide you.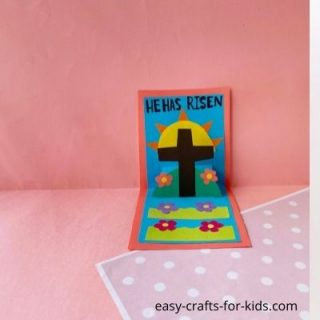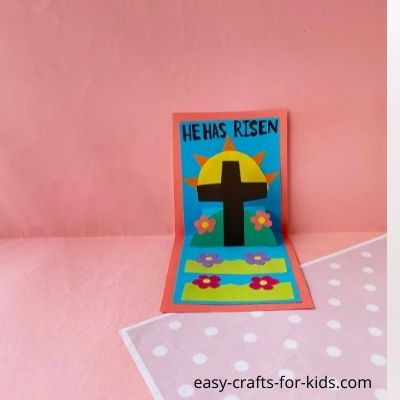 He is Risen Pop Up Card Craft for Kids
This He is Risen Pop Up Card Craft for Kids is the perfect Easter religious craft for children who wish to send a greetings to friends and family.
Materials
Cardstock paper.
Craft papers.
Pencil.
Ruler.
Scissors.
Glue.
Marker pens
Instructions
Step 1:
Cut out the pieces from the templates.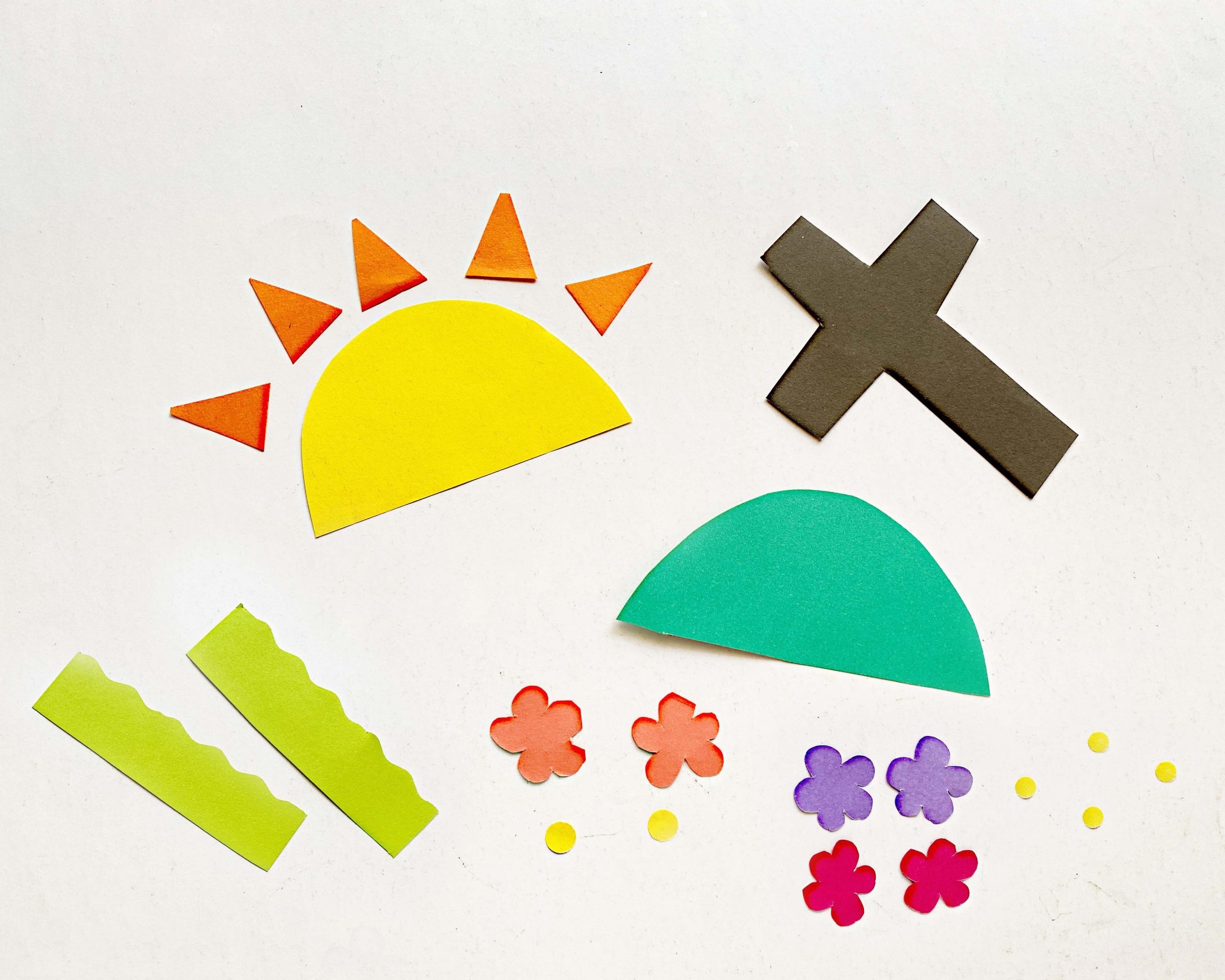 Step 2:
Glue the pieces of the sun together, and then glue the pieces of the flower together.
Step 3:
Cut out a long cardstock paper for your craft paper. You can use an A4-sized cardstock paper and cut it vertically in half to make the card.
Step 4:
Fold the cardstock in half. Use the "Easter Card Template.pdf" to draw the vertical lines on the closed end of the card according to the template.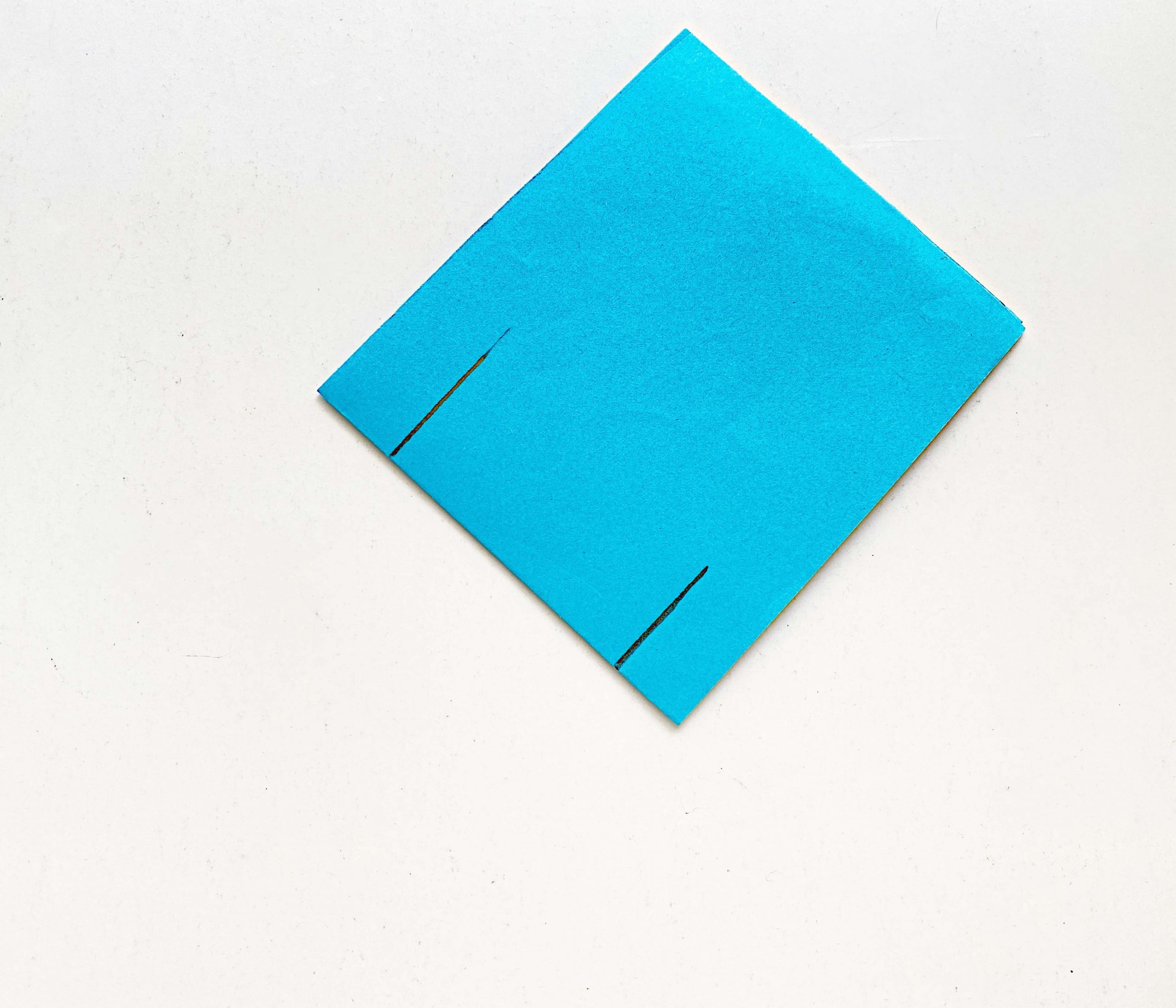 Step 5:
Cut along the line.
Step 6:
Open the card's fold.
Step 7:
Fold the pop socket inwards and it will create a step.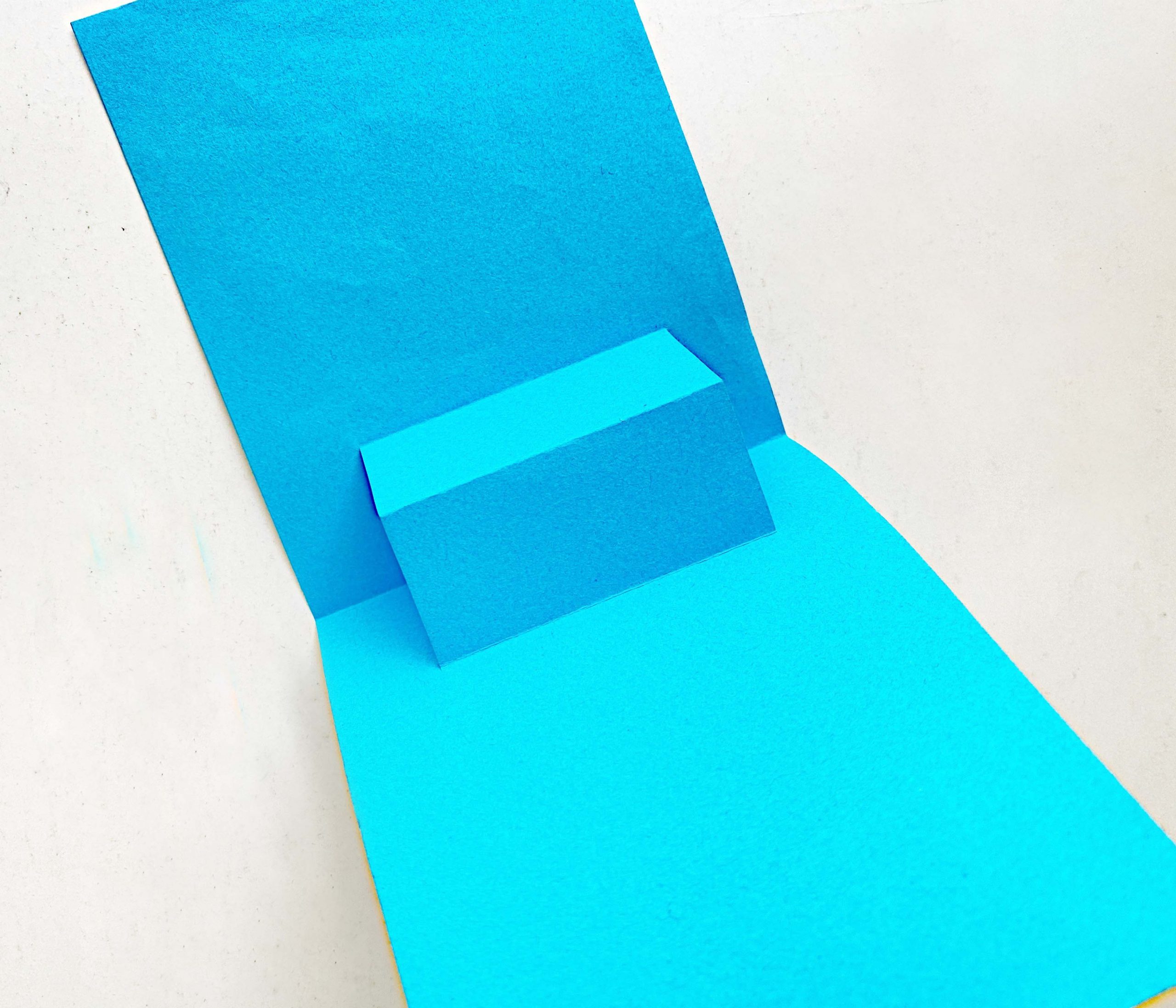 Step 8:
Glue the green bush on the pop socket.
Step 9:
Then, glue the sun on the background.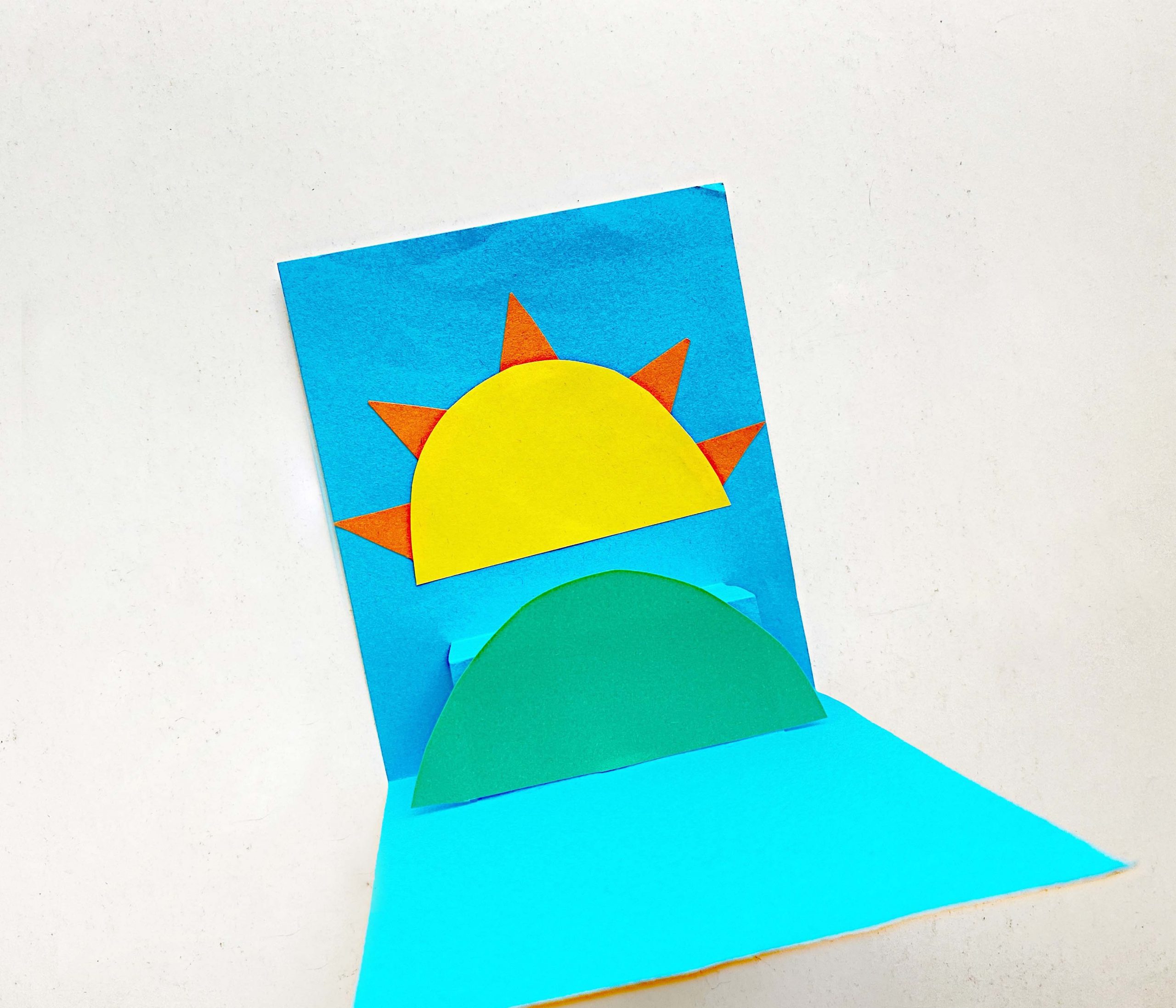 Step 10:
Then, glue the cross over the bush.
Step 11:
Glue the flowers on the bush.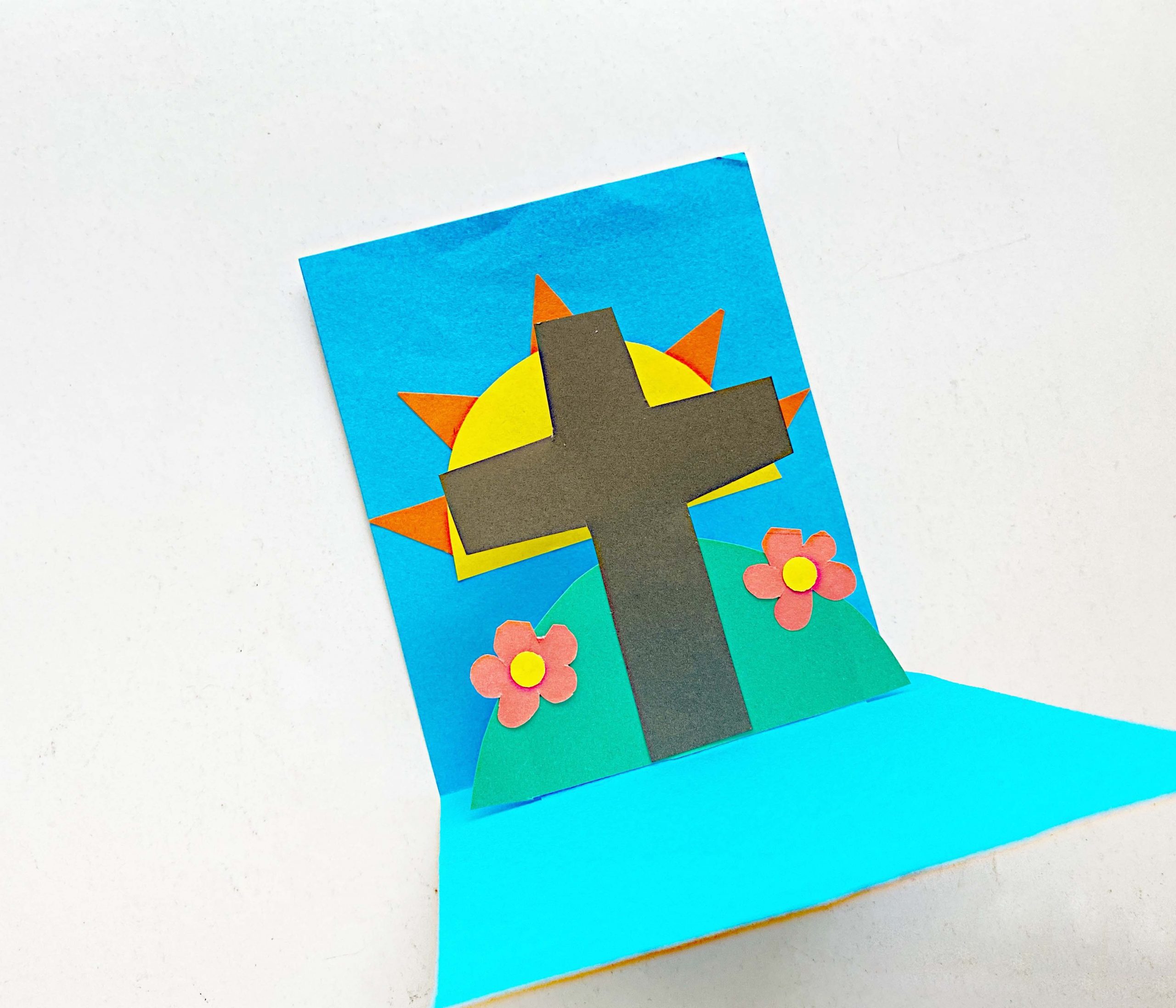 Step 12:
Write "He Has Risen" on the top of the card.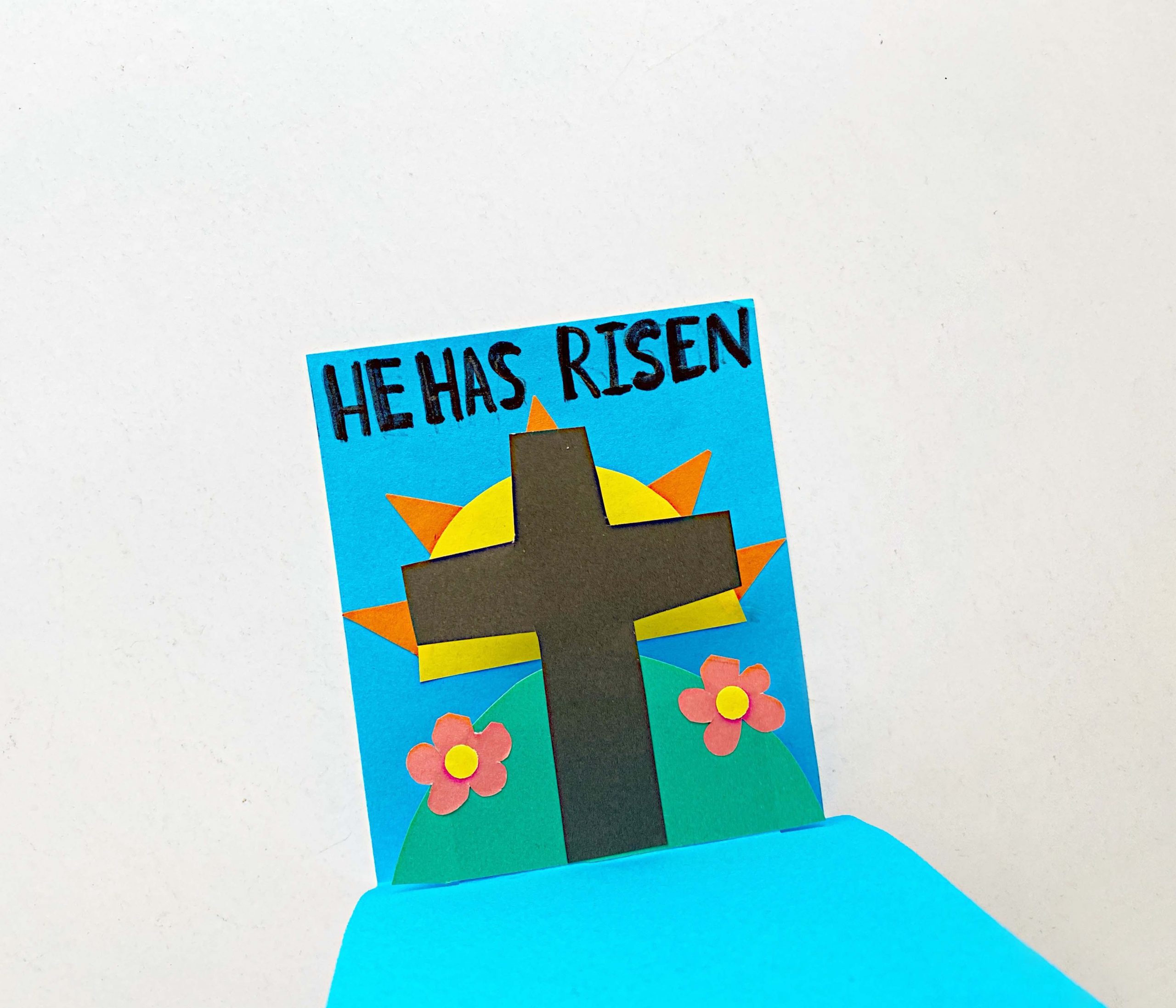 Step 13:
Glue the grasses on the bottom part of the card.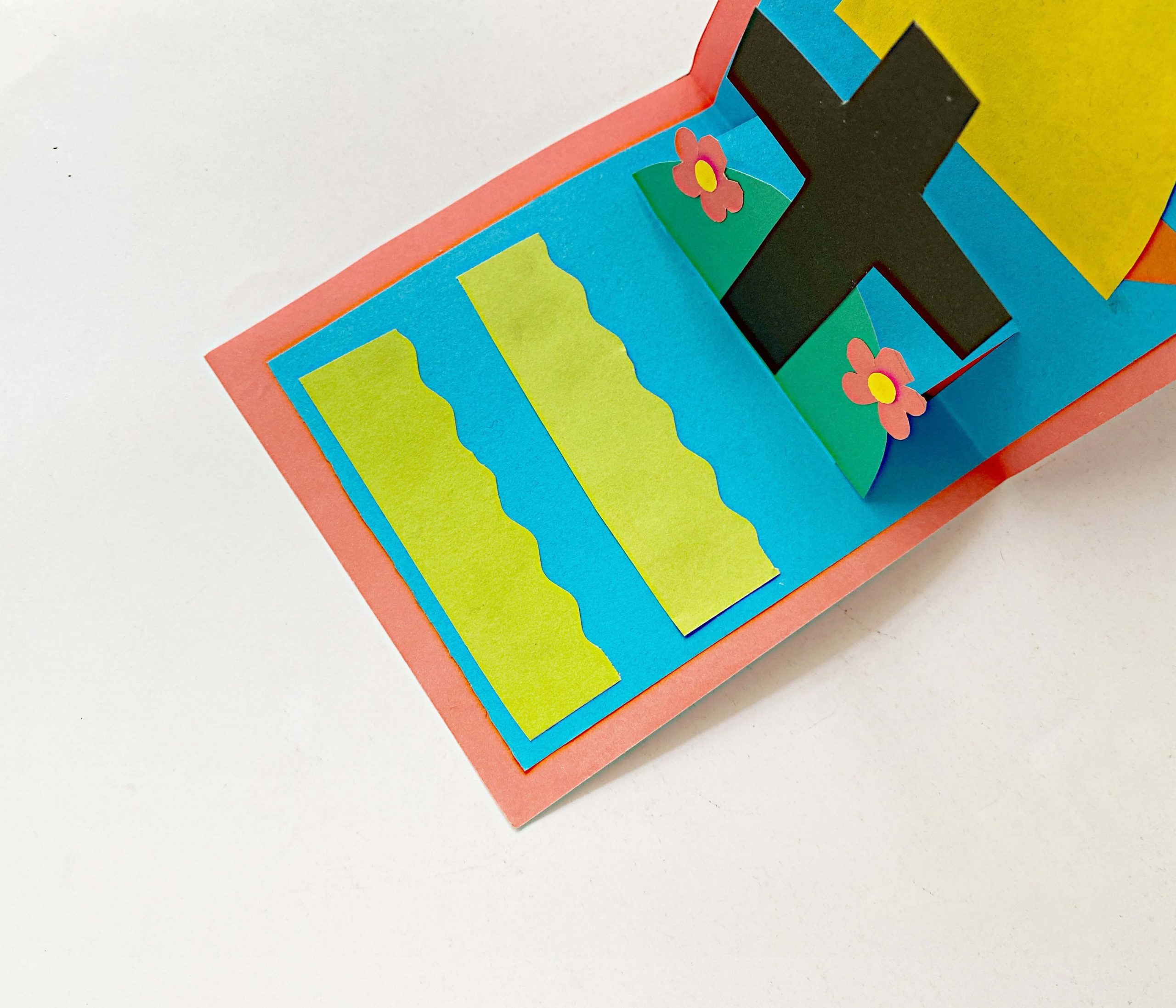 Step 14:
Then, glue the other flowers on the grasses.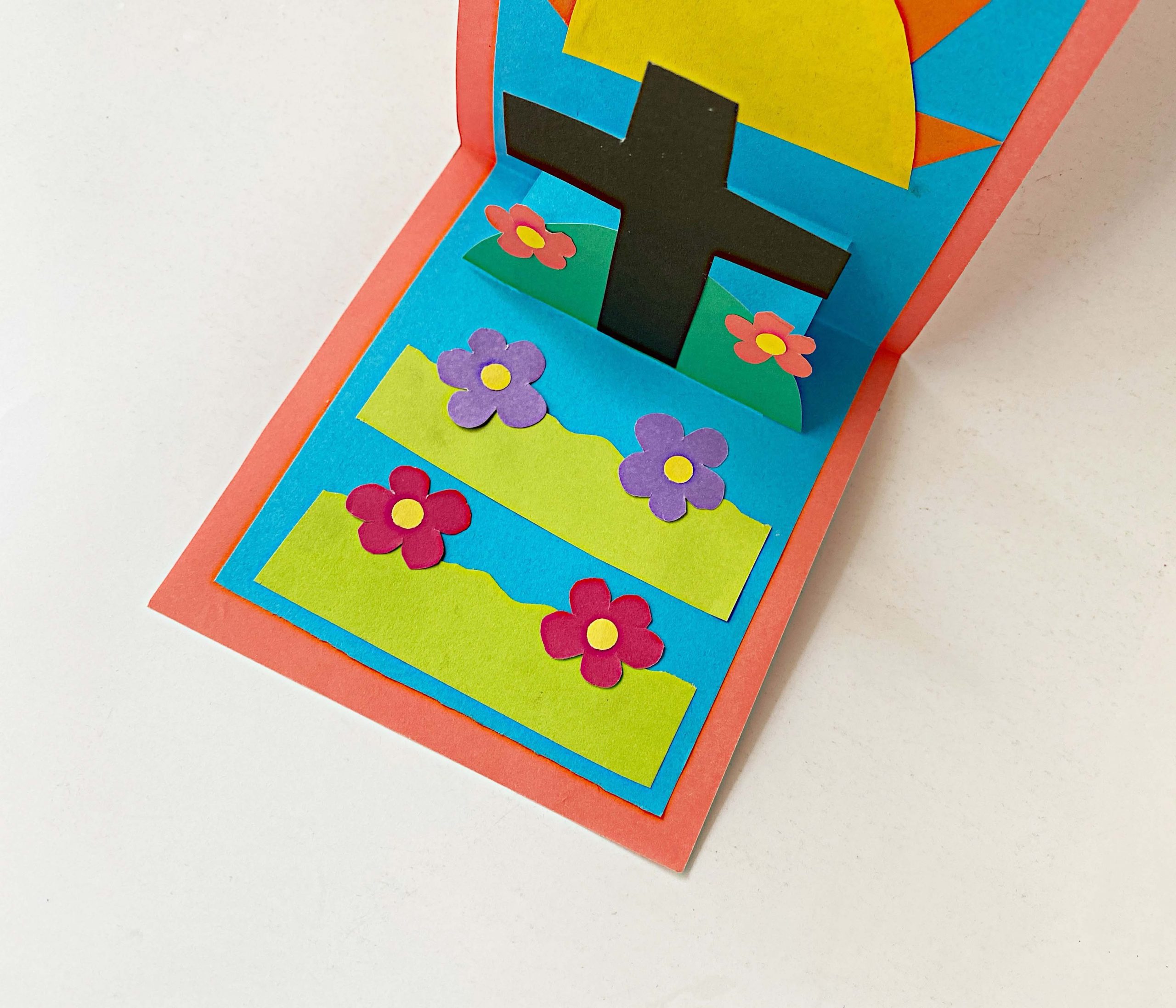 Step 15:
Select a cover paper for your card.
Step 16:
Glue the cover to the card.
I love the fact this is such a bright vibrant Easter card to reflect the fact that Jesus has risen!
Who will you send yours too? If you love Easter pop up cards but do not want a religious theme why not make my bunny pop up card
Please remember to use my free PDF template to help you recreate this Easter card Cross craft for kids:-
Will you send this He is Risen Pop Up Card to someone you know?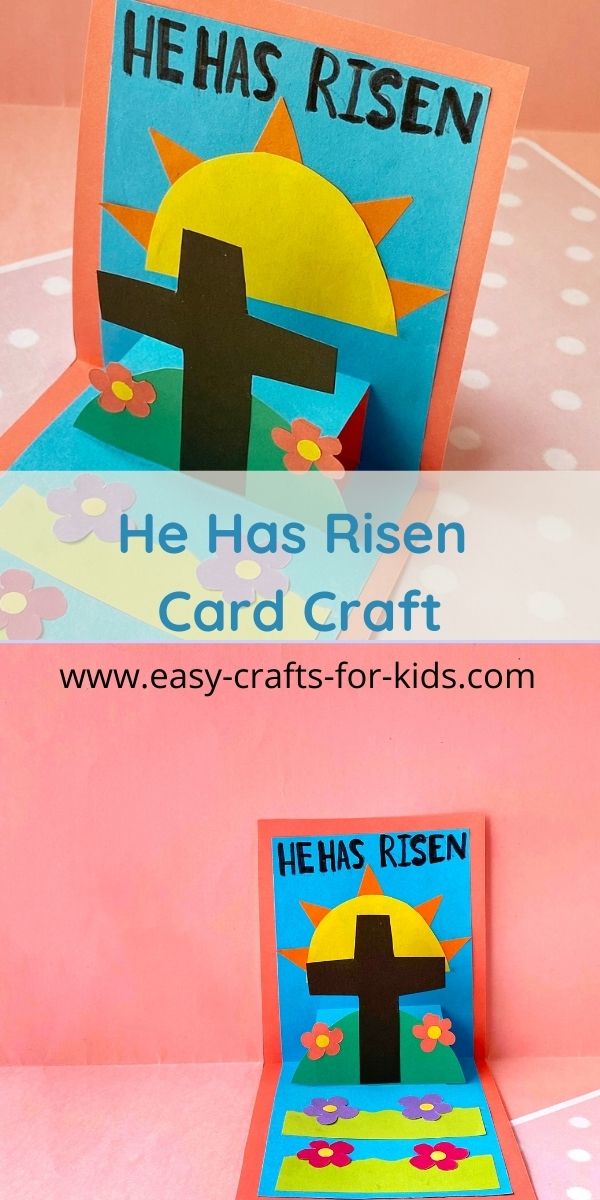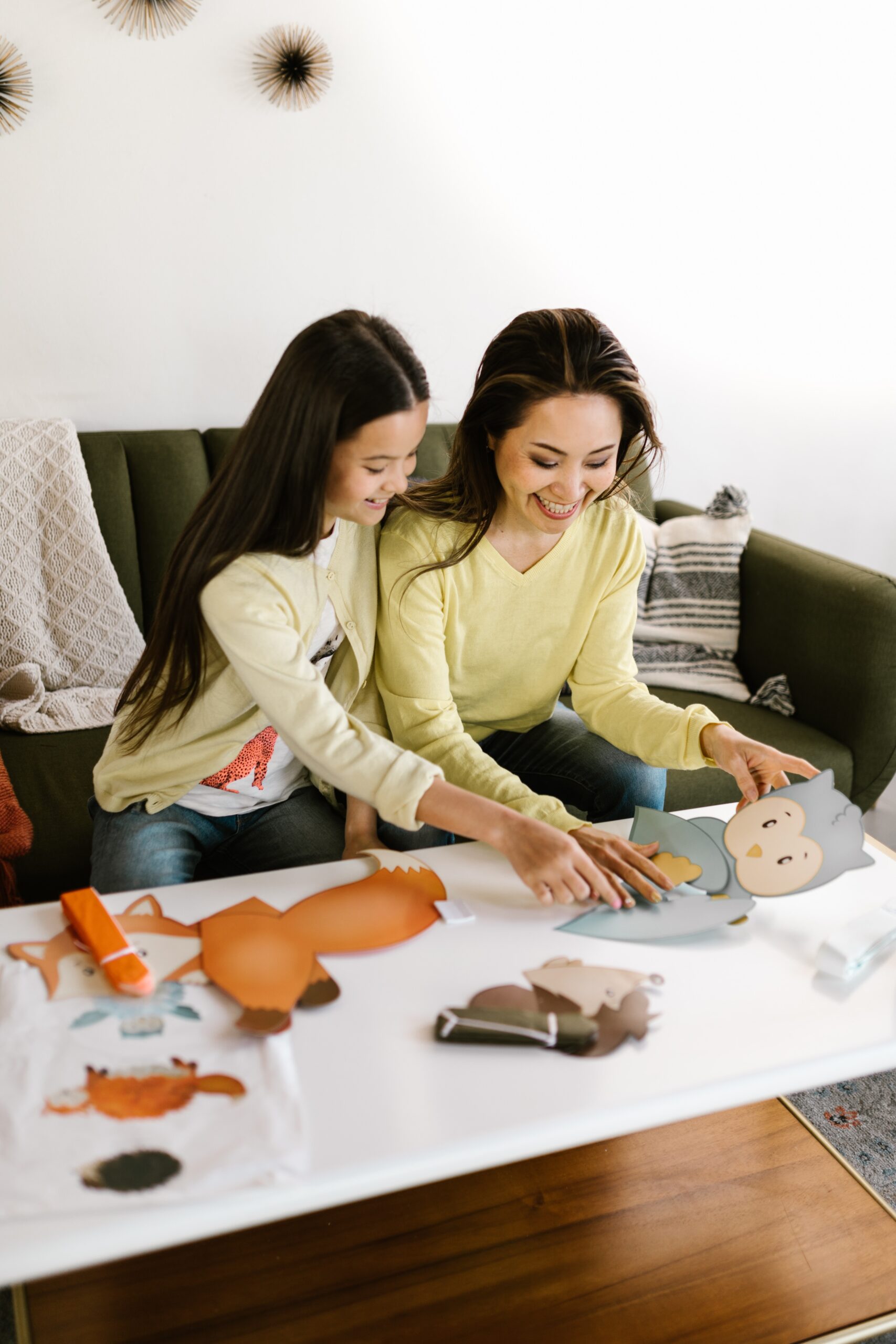 Hi there, I'm Laura an avid kids crafter with two little ones of my own to keep entertained! I have been doing kids crafts since 2018! Here at Easy Crafts for Kids you can find seasonal crafts for all age groups, as well as drawing tutorials, coloring pages and some other fun printables!