Now that beach days are upon us my kids and I are doing lots of different sea themed crafts! One of our latest is our paper crab craft! These crab crafts can also be used for decoration purposes, adding a playful touch to any ocean-themed room or event. Find out how to make paper crab below.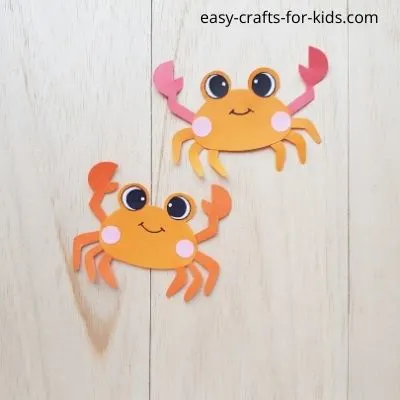 Crab Paper Craft
Summer days are great for spending time in the sun getting our daily dose of Vitamin D and some fresh air too. However on those really hot days you might want to go indoors to save your kids skin from sunburn.
The last thing you want to do on a hot day is let your kids sit in front of the TV so why not teach them about sea life instead.
We have lots of great ideas here on Easy Crafts for Kids, in my list of ocean crafts for children.
Some of our favorites are my toilet paper roll crab and my easy paper seahorse
Enjoy my jellyfish crafts too for more sea creature fun!
This beach craft involves making two crabs in the sand together. We decided to make a pair of crabs because let us face it everyone wants some company! Even my seashells are coupled up in my easy seashell craft with googly eyes
Find out how to make a pair of crabs from paper using my step by step craft tutorial.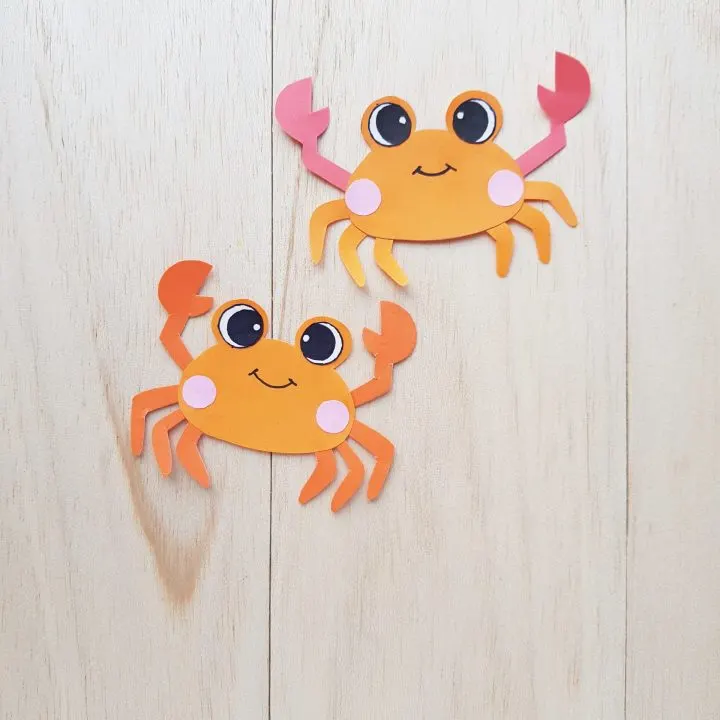 Paper Crab Craft
My easy Paper crab craft is perfect for those hot Summer days when you want a break indoors!
Materials
1. Colored craft papers
2. Craft glue
3. Pencil
4. Sharpie
5. Scissors
Instructions
Step 1:

Select 2 different shades of orange colored craft papers for the crab papercraft.

Trace the body base (shell) on an orange paper and trace the rest of the body parts (crawling legs and claws) on the other shade of the orange colored paper.

Trace and cut out the small round shape on pink paper and cut out the eyes from the template.

Cut out all the traced patterns.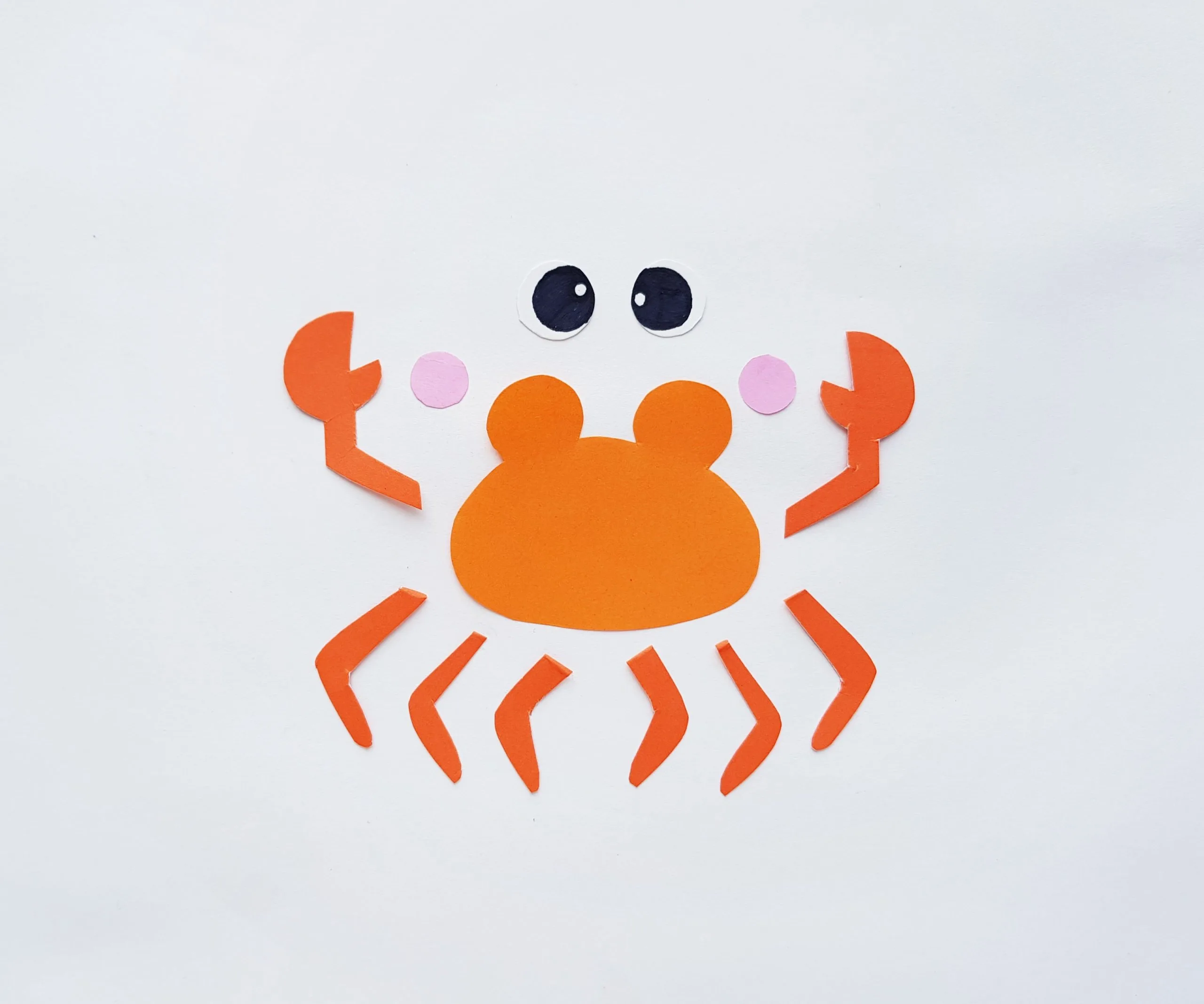 Step 2:

Attach the claw cutouts on both sides of the body base cutout.


Step 3:

Grab the big crawling legs and attach them on both sides of the body base but keep them near the claws.

Step 4:

Attach the rest of the crawling legs on both sides, keeping 2 sets of 3 crawling legs on both sides along the bottom side of the body base.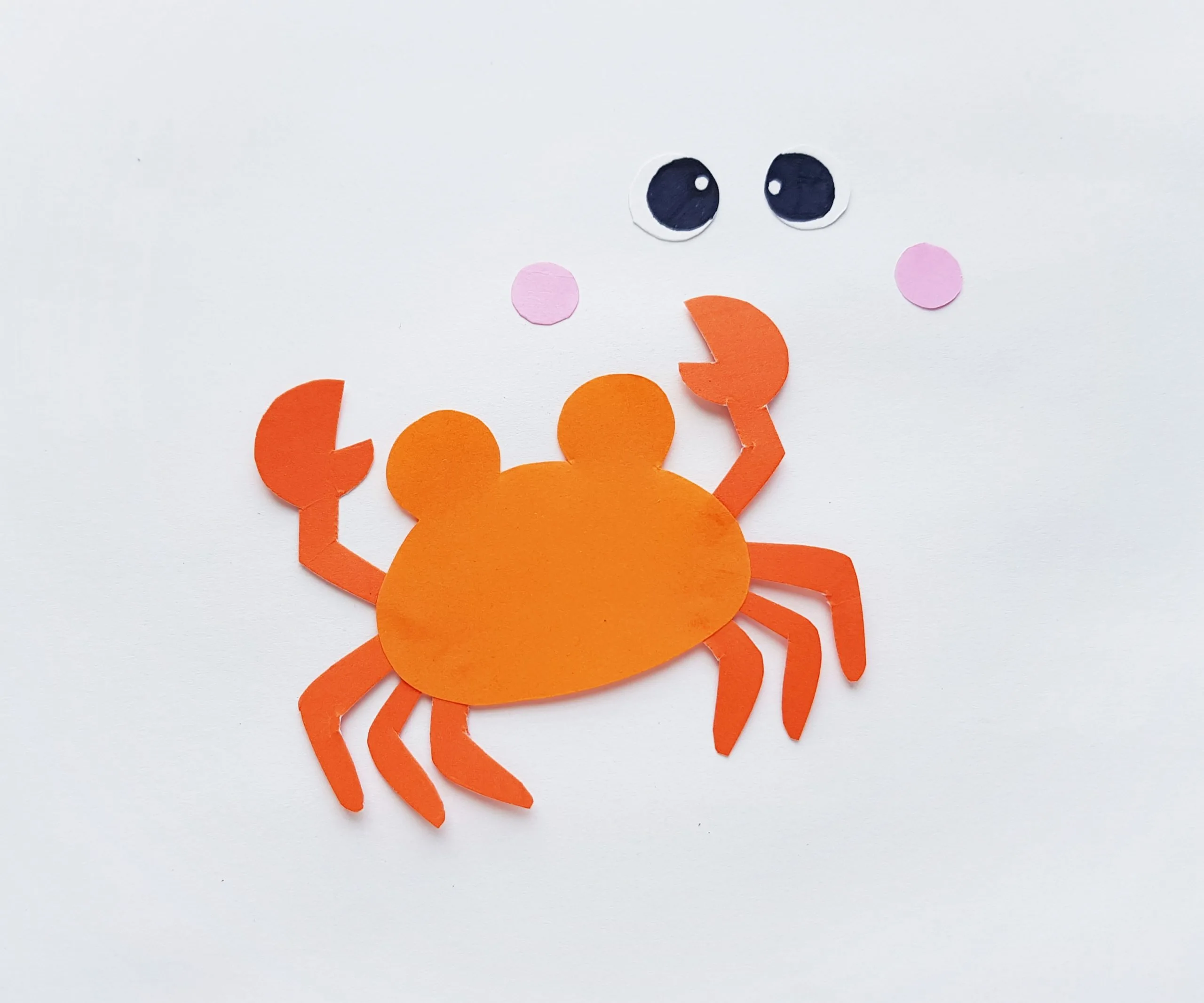 Step 5:


Attach the blush cutouts near the left and right side of the body base pattern.

Attach the eye cutouts on the extra round parts of the body base. Use a sharpie to draw the mouth of the papercraft crab.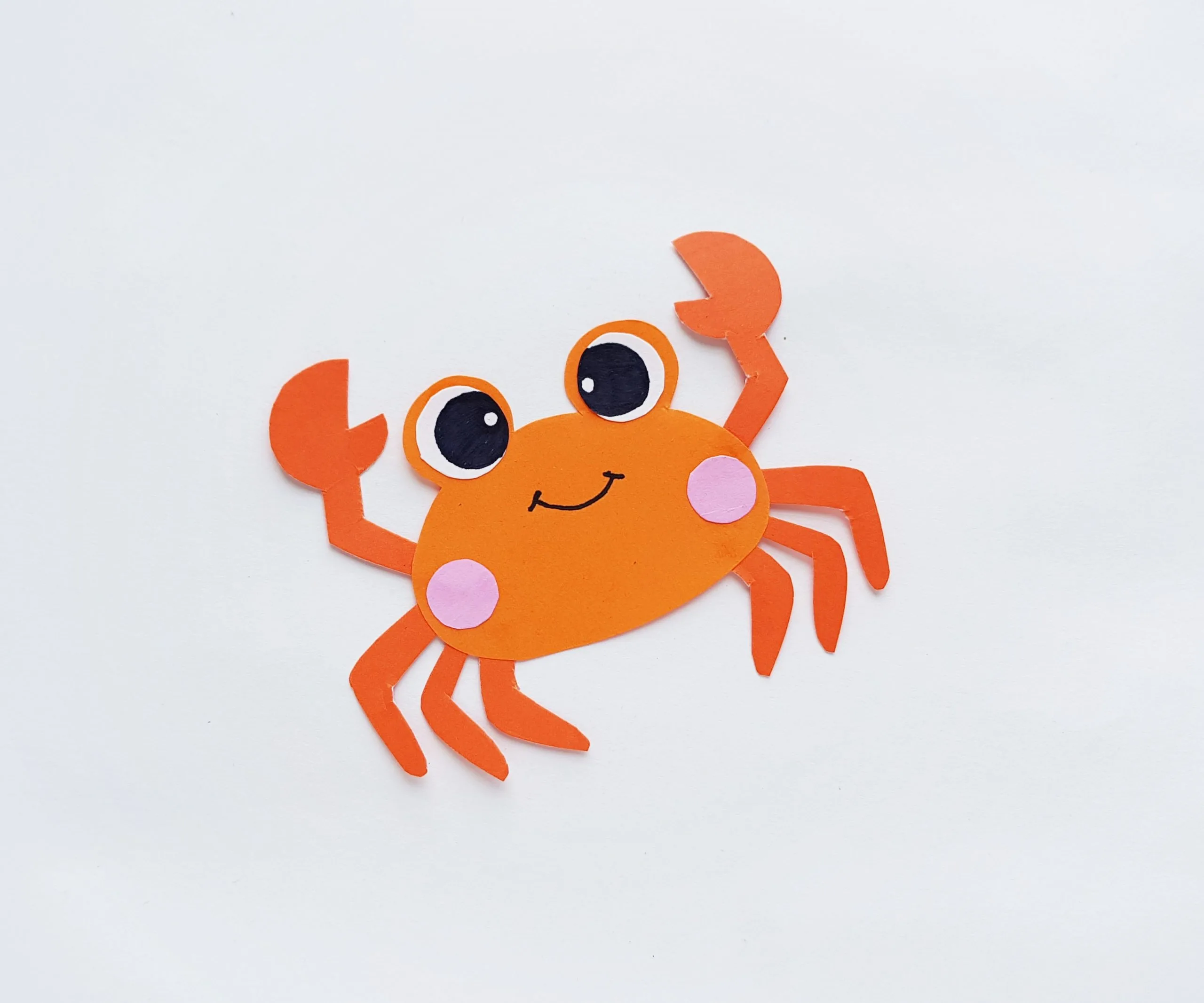 I told my kids to call their crabs Bill and Ben, but I am not sure they liked that idea!! What would you call yours?
Would you cut around yours and stick a popsicle stick on the end to make them into puppets?
You might want to stick yours onto a piece of blue cardstock alongside some of my other Summer beach crafts and make a pretty picture or even a Wish you Were Here postcard for a friend back home.
Before you go please remember to print off your free PDF template to complete this craft
Do you like this Paper Crab Craft?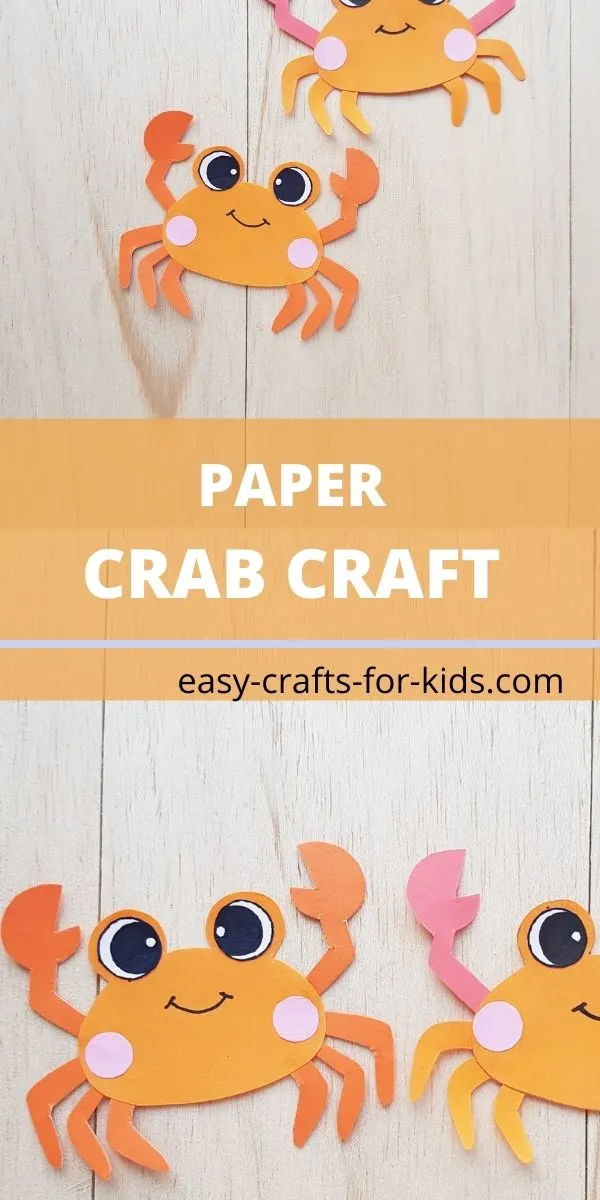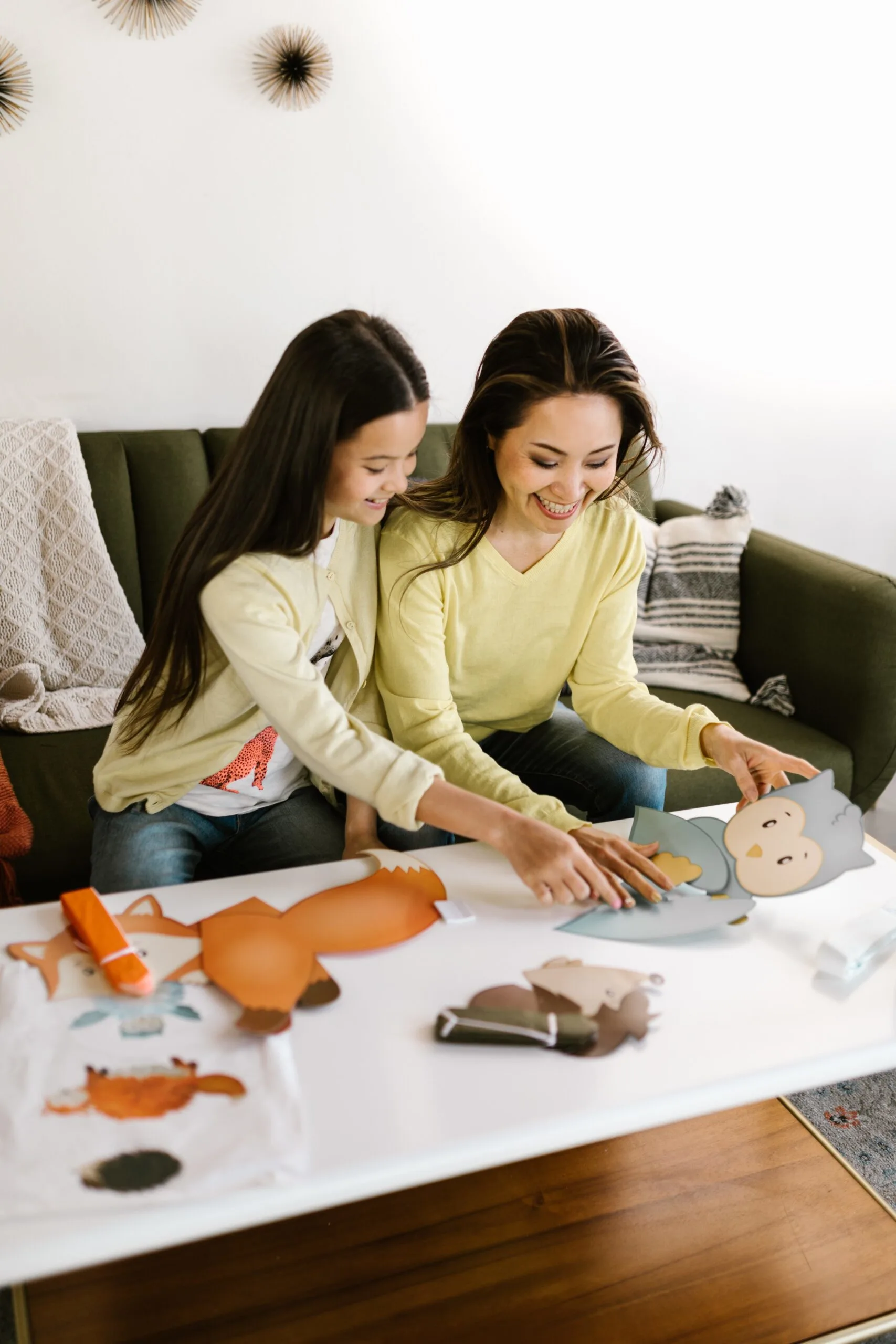 Hi there, I'm Laura an avid kids crafter with two little ones of my own to keep entertained! I have been doing kids crafts since 2018! Here at Easy Crafts for Kids you can find seasonal crafts for all age groups, as well as drawing tutorials, coloring pages and some other fun printables!