We have a ton of great paper roll crafts for kids, but we couldn't think up EVERY idea using a paper roll. The possibilities are endless! We are going to not only share a bunch of our paper roll crafts, we are going to give you 10 more great ideas from some of our fellow crafters.
Paper rolls are plentiful in most homes – be it from toilet paper rolls or paper towel.
Keep some of these empty rolls around, you never know when you will need them.
We always have a stash of them under the bathroom sink, always ready for some paper roll crafting.
You can also see our 16 free craft supplies that you can find around the house so you always have a crafting stash.
If you have other items around the house that aren't on our list, just snoop around the site, we try to use all sorts of household items when crafting. We have probably used it for a craft!
10 Great Uses for Paper Rolls from our Fellow Crafters!
We have a nearly endless supply of ideas for paper rolls posted on our site, but there are some things we have never thought of or just haven't had the chance to make yet.
But, never worry, we searched the web to find you more great paper roll crafts for kids. We know a lot of other awesome craft sites, and we are going to share some of their creative ways to use these empty rolls.
I have over 30 TOILET PAPER ROLL CRAFTS that cover every season of the year so there is something for every month, so be sure to check out my ideas too!
1. Christmas Crackers
No holiday season is complete without crackers, and what better way than to make them yourself! Saves money, and great way to bond over the holidays. Learn how to make these Christmas Crackers with Play Learn Everyday.
If you love easy Christmas crafts I also recommend my Christmas Caroler Craft and Paper Roll Rudolph.
2. Ring Toss Game
Crafts that can be used as toys are a double hitter – fun crafting, then fun playing the game. Here's a great idea from play dough and Popsicles for a fun ring toss game.
3. Paper Roll Mazes
Not only a great craft, but help develop those problem solving skills with a paper roll maze. Learn how to make your own maze with Mosswood Connections.
4. Binoculars
Such a cute idea, and a fun let's pretend activity! Learn to make some paper roll binoculars with Buggy and Buddy.
5. Marble Run Game
A marble run is a fun little game, using marbles and paper rolls from our friends over at Little Bins for Little Hands.
6. Plant Seed Starters
Get the little ones helping with the gardening with paper roll seed starters from us here at Easy Crafts for Kids.
7. Beautiful Wall Flowers and Decorations
Decorate a bedroom, or the living room, with string lights for a great ambiance. Here's a fun way to use paper rolls for string lights!
8. Wall-Mounted Storage Systems
Crafts Book thought of a fun way to store your pens and pencils on the wall to save some counter space with these wall mounted storage systems.
9. Wall Decorations
This one can be done by the older children (and us adults!) to make beautiful wall decorations out of paper rolls. It's a great video instruction guide too!
10. Home-made Bird Feeders
Encourage the birds to visit your backyard with some home-made paper roll bird feeders.
Do You Have a Great Use for Paper Rolls??
We love to hear your ideas of paper roll crafts for kids too! Send them to us and we will add them to our list!
Contact the Crafty Critters with Your Ideas
Any ideas we get we will share with our readers, if it's an idea but you've never made it… we will make it!
Easy Crafts for Kids is social too! Be sure to join us and keep up to date on what the Crafty Critters are up to:

Do you like these Paper Roll Craft Ideas?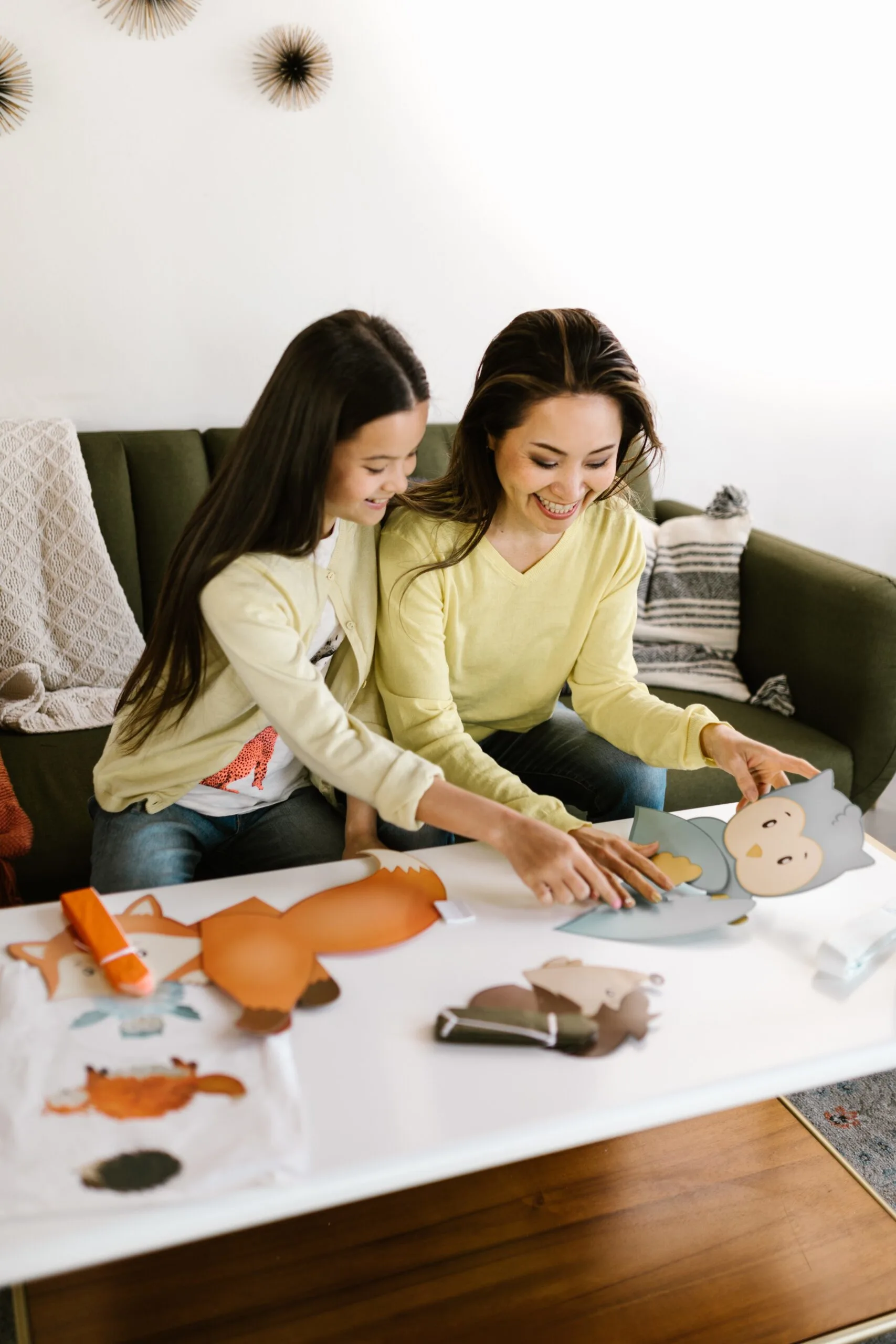 Hi there, I'm Laura an avid kids crafter with two little ones of my own to keep entertained! I have been doing kids crafts since 2018! Here at Easy Crafts for Kids you can find seasonal crafts for all age groups, as well as drawing tutorials, coloring pages and some other fun printables!