If you want some new Disney crafts in 2021 this Raya and The Last Dragon toilet paper roll craft might be just what you are looking for!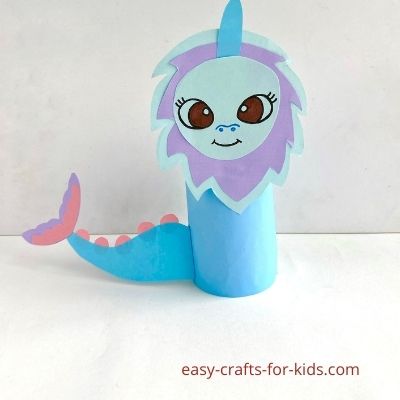 Kids young and old absolutely adore Disney movies and their characters. They want to be them and love getting any merchandise they can. Some of this can be very expensive so why not make your own fun based on the characters from the movie.
Raya uses a flamberge wand in the movie to try and save the last dragon from the nasty Druun! Can she do it? You will have to watch the movie and find out.
Why not use my step by step craft process with toilet paper roll to help you make my dragon! I think he looks super cute and happy.
I do know that my last dragon craft made out of toilet paper roll will be totally safe in your hands!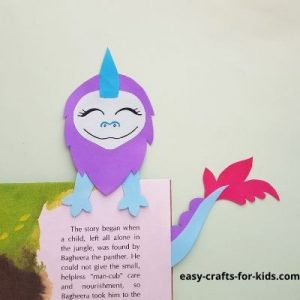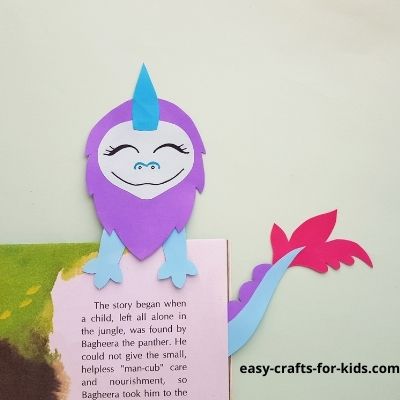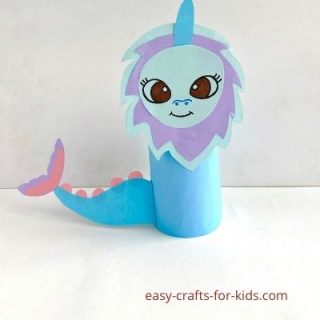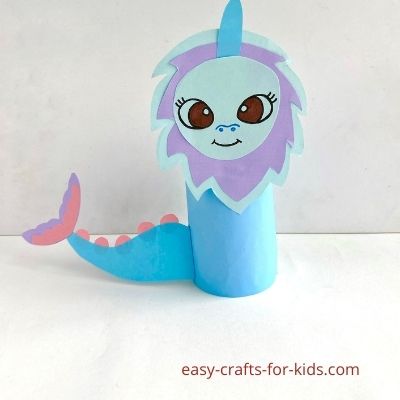 Raya and The Last Dragon Toilet Paper Roll Craft
This Raya and The Last Dragon Toilet Paper Roll Craft will appeal to kids who love the new Disney movie and want to make the adorable dragon
Materials
Toilet paper roll.
Colourful craft paper.
Pencil.
Ruler.
Scissors.
Glue.
Marker pens
Instructions
Step 1:
First, print out the templates.

Cut out all the pieces for the dragon using PDF template 1 and 2.
Step 2:
Take the pieces from template number 1.

Glue the smaller mane of the dragon over the larger mane.

Then glue the dragon's head on the middle of the mane.

Take the tail switch pieces and again glue the small one over the large one.

Allow the glue to dry.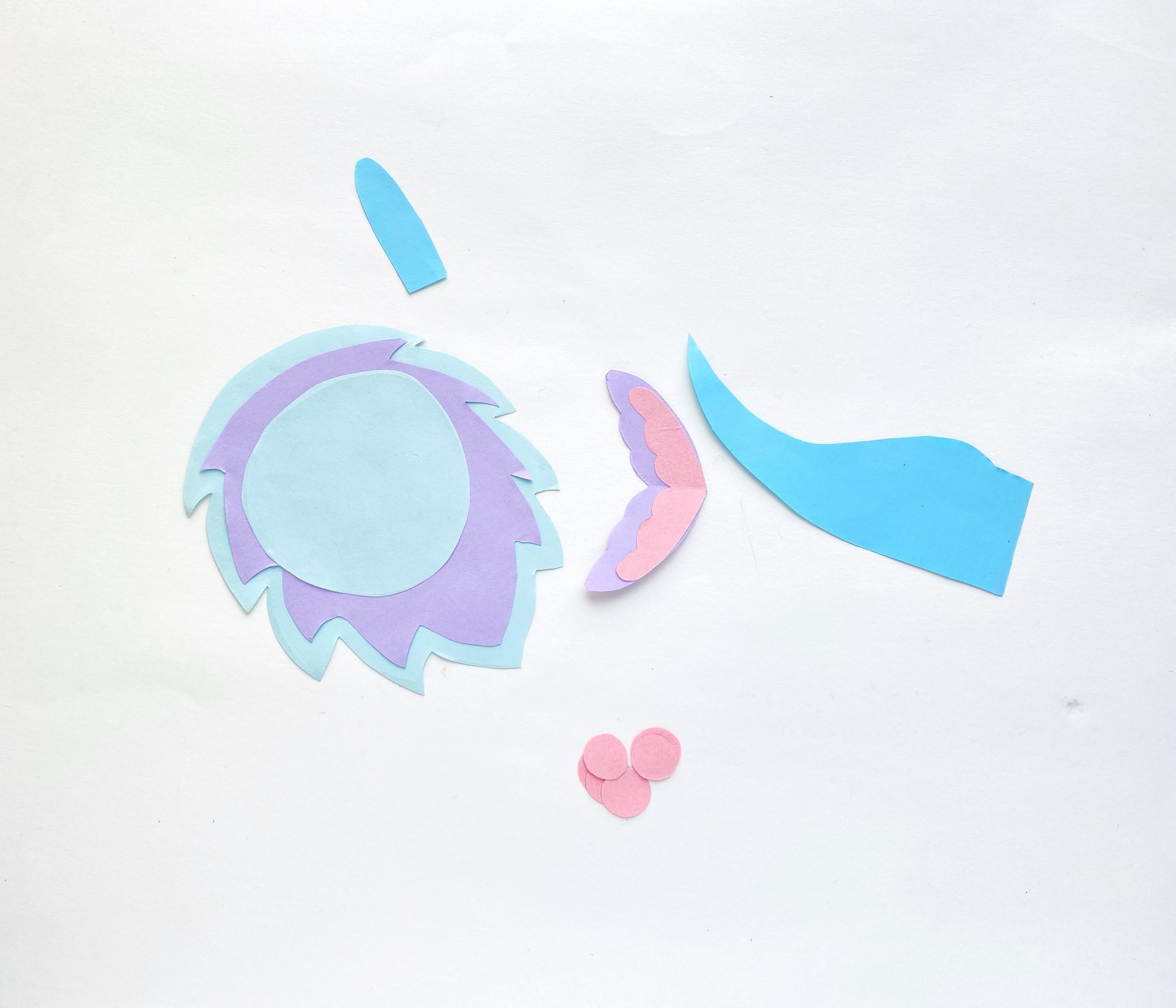 Step 3:
Now, take the circular pieces and glue them on the top part of the take as the spine.

Then take the horn and glue it on top of the head.

Leave the glue to dry properly.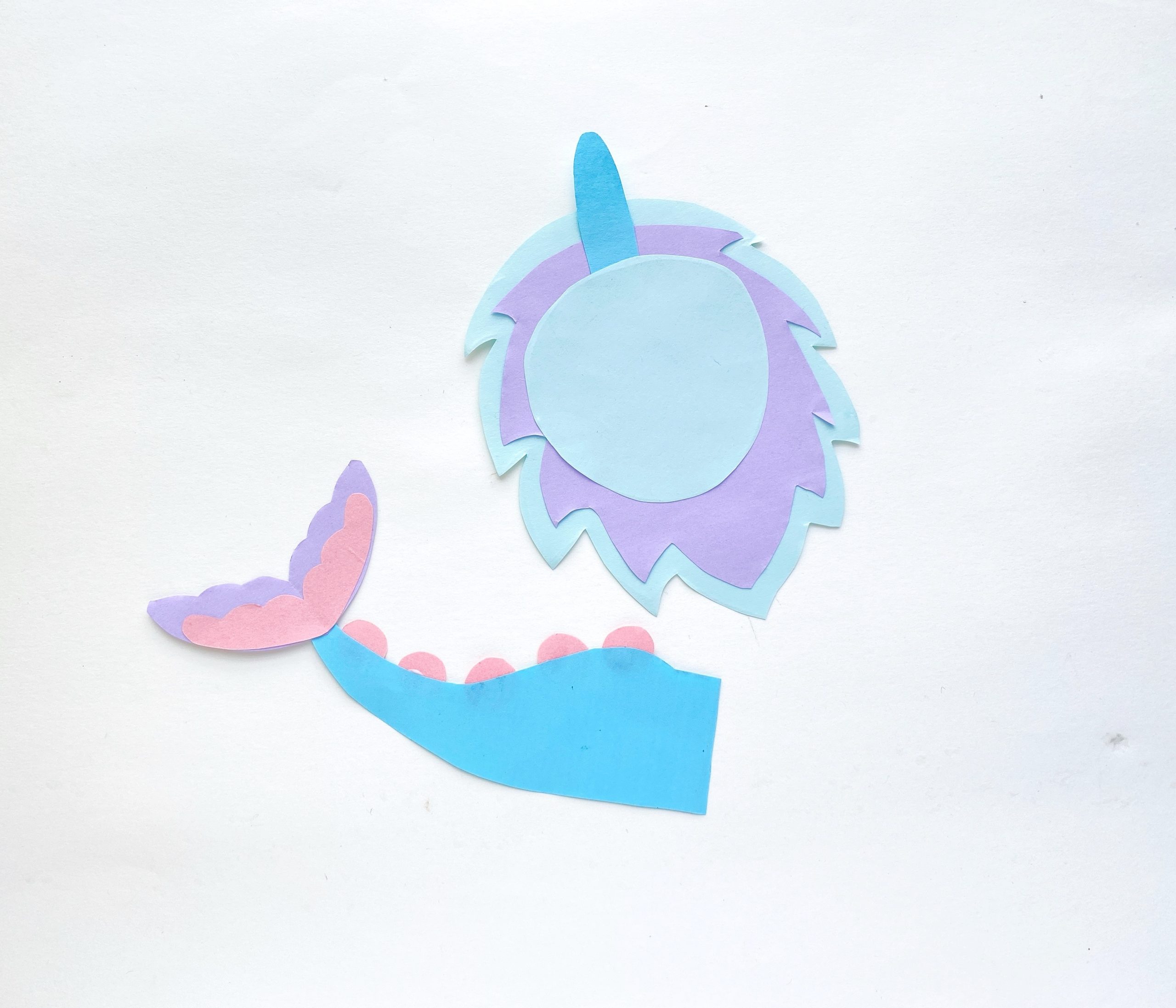 Step 4:
Then, use colourful marker pens to draw the dragon's eyes, nose and mouth.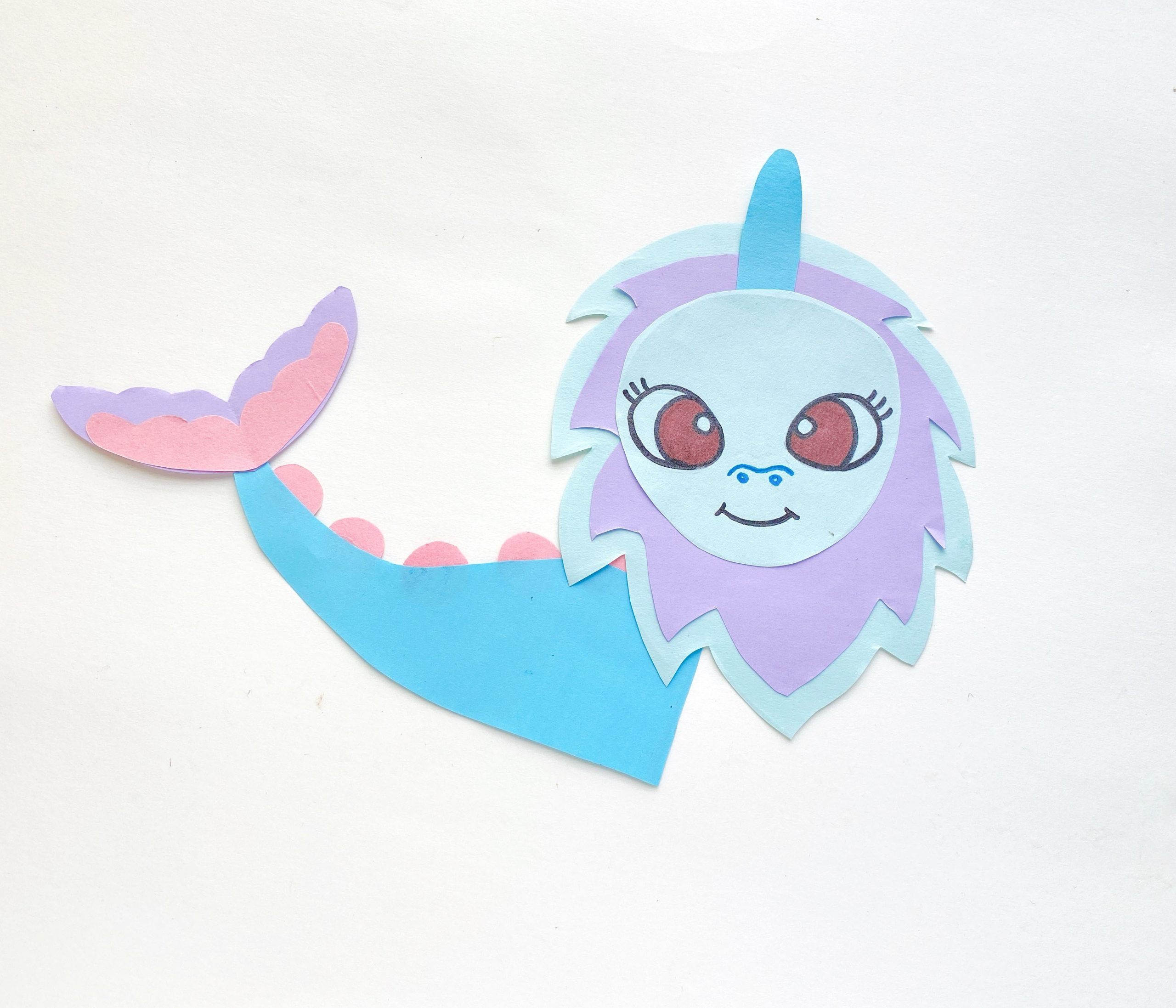 Step 5:
Take your toilet paper roll and wrap it with blue shaded craft paper.

Then glue the dragon's head on top of the paper roll.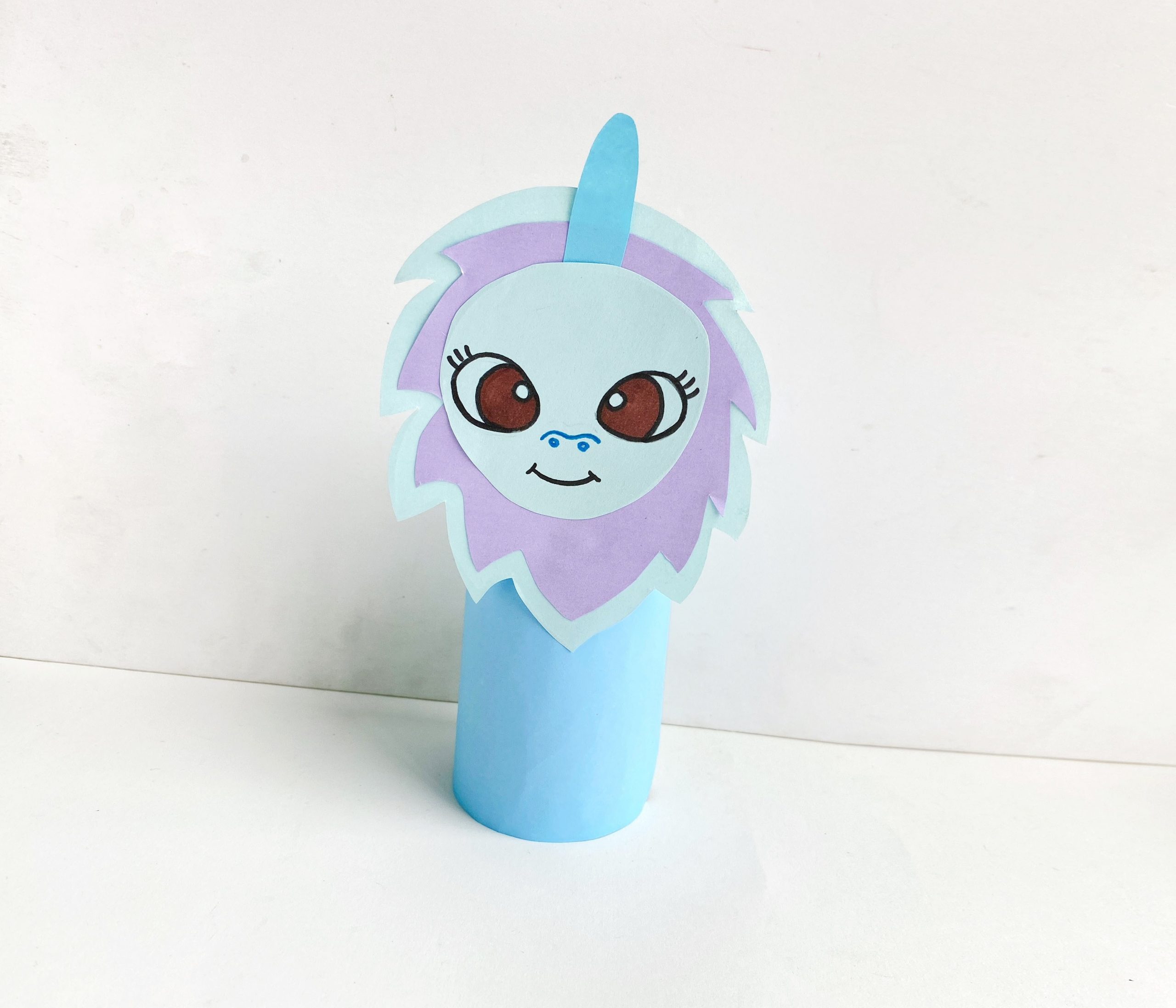 Step 6:
Now, glue the tail on one side of the toilet paper roll.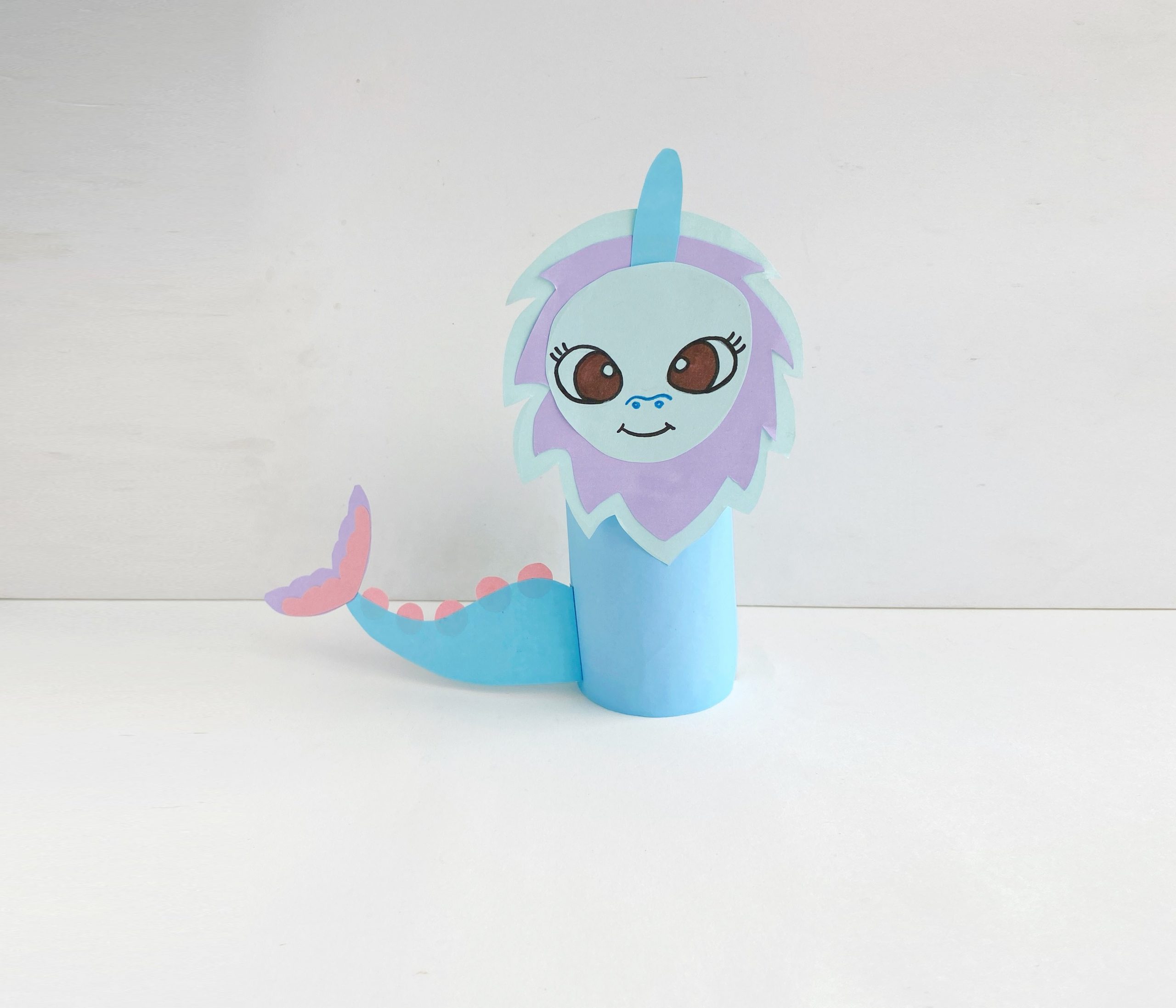 Step 7:
Take the dragon's feet and glue them on the front side of the paper roll.

Toilet paper roll crafts are hugely popular and easy to make as you just seen from my craft tutorial above.
I have lots more animal themed toilet paper roll crafts for you including my Lion Toilet Paper Roll and my Monkey craft with Paper Roll
Before you go why please print out the 2 free PDF Templates you need to complete this craft:-
Raya The Last Dragon Craft Template 2
If you want some more crafts for boys why not try my Avengers bookmark crafts
Do you like this Raya and The Last Dragon Craft with Paper?