Toilet Paper roll turkey and our easy Thanksgiving crafts for kids will make for a ton of fun crafts. Not only will we be recycling some paper rolls, we will be able to make some great Thanksgiving decorations.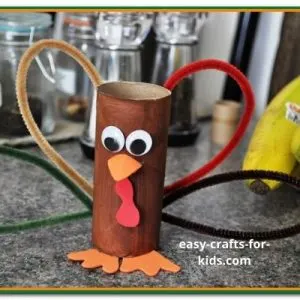 The main staple of most Thanksgiving celebrations is the turkey. It is the tasty main course, as well as a cute bird to use as a fun decoration for your family dinners.

We've created a few different turkey crafts, all great for decorating.
Turkey Crafts for Thanksgiving:
Paper Roll Turkey: Easy and fun turkey decoration made from a simple paper roll.
Handprint Turkey: Another fun turkey craft to help with some decorating, and we are definitely using our hands!
Turkey Appetizer Holder: Again we recycle, this time a snack cup and turn it into a turkey appetizer holder.
I love toilet paper roll crafts like this one for Thanksgiving
This is just one of my favorite Thanksgiving Turkey crafts for Kids
Toilet Paper Roll Turkey Craft
Use our easy Thanksgiving crafts for kids and re-purpose an empty paper roll and turn it into a fun little decoration for your Thanksgiving celebrations.
Craft Supplies:

Paper roll
Brown paint
Paintbrush
Craft foam (red, orange)
Pipecleaners (fall colors)
Googly eyes
Glue
Scissors

Time to Complete:

45 minutes (plus drying times)

Age Recommendations:
Step #1:
Paint your entire paper roll with brown paint. Add a few coats to make sure that it is evenly colored. Set it aside to dry.
Step #2:
While our paper roll is drying, pick out four different fall colored pipe cleaners. We chose red, brown, green and beige.
Bend each pipe cleaner into a loop and twist the ends together (see our picture below for an example).
Step #3:
Using our craft foam, we need to make our turkey's beak, feel and wattles.
Orange craft foam: Create a beak and feet. For the beak cut out two triangles, one larger than the other. For your feel, measure the bottom of your paper roll and make the feet proportional to it.
Red craft foam: Create a wattle (the red skin that dangles below the turkey's beak) with the red foam.
Step #4:
Glue your orange feet to the bottom of your paper roll once it is dry.
Step #5:
Glue your two triangles for the beak onto your paper roll.
When gluing your top triangle, you can bend it slightly to give a more realistic look. Glue the smaller triangle below it.
Step #6
Glue the wattle below the beak, only glue the top of it so it is moveable.
Step #7
Glue your googly eyes above the beak.
The size of your eyes all depends on the look you want. The bigger the eyes the more cartoony your turkey is.
Step #8
Now we need to glue the feathers on the back. Glue each one around the back, creating a fan of feathers.
Now that we have worked through our easy Thanksgiving crafts for kids instructions, we have a fun little turkey to decorate with this Thanksgiving.
Print This Craft & Many More – Crafty Critters: Crafts to Go!"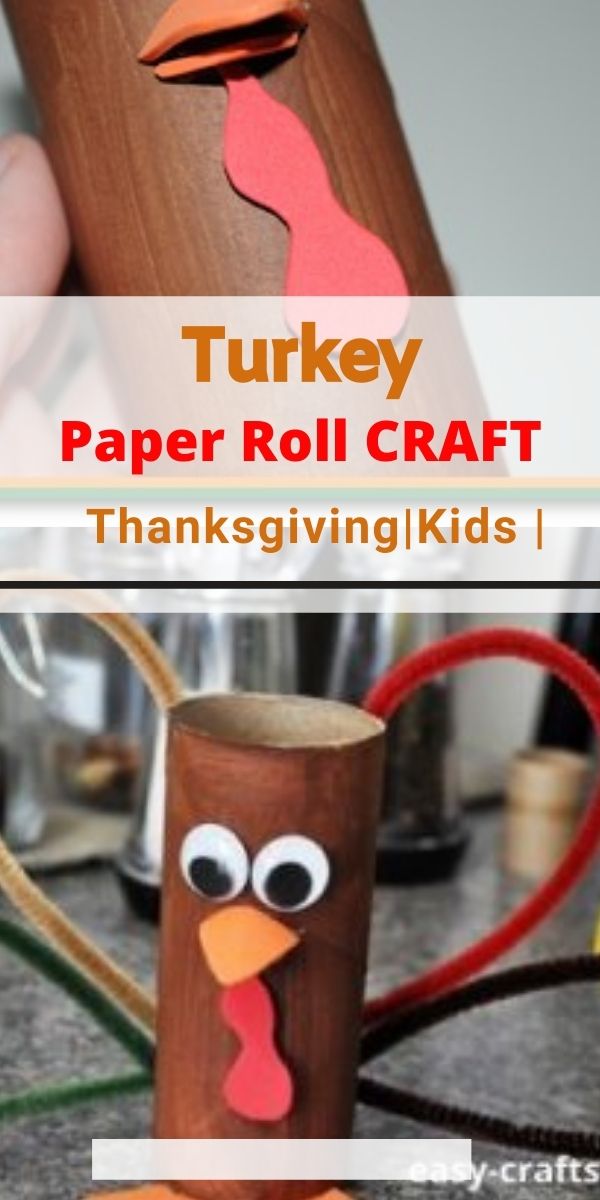 We've made our site "to go"! No internet? No problem, we've got 100 crafts to go in a downloadable ebook!
Our best crafts, formatted for perfect one page printing or easy reading on a tablet.
Learn more & get your copy today! Crafty Critters: Crafts to Go
More Easy Thanksgiving Crafts for Kids
Our Thanksgiving crafts don't end here!

Here's a number of other great and easy crafts for kids for your Thanksgiving:
Easy Crafts for Kids is social too! Be sure to join us and keep up to date on what the Crafty Critters are up to:

Do you like this Toilet Paper Roll Turkey Craft?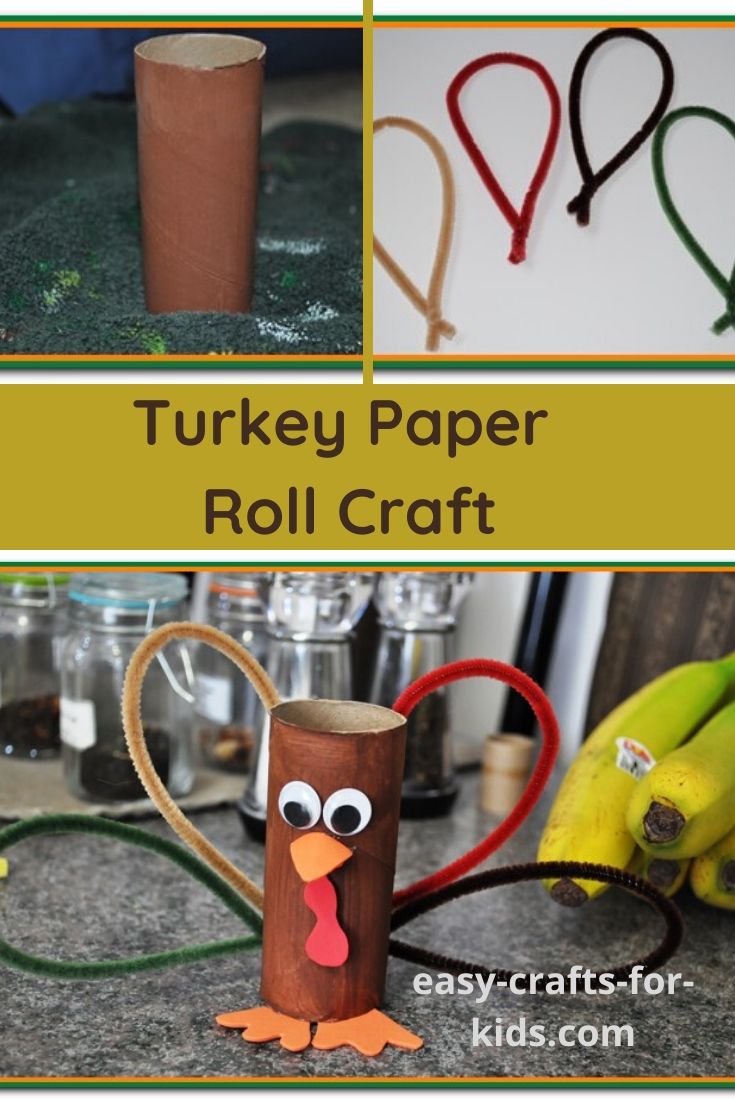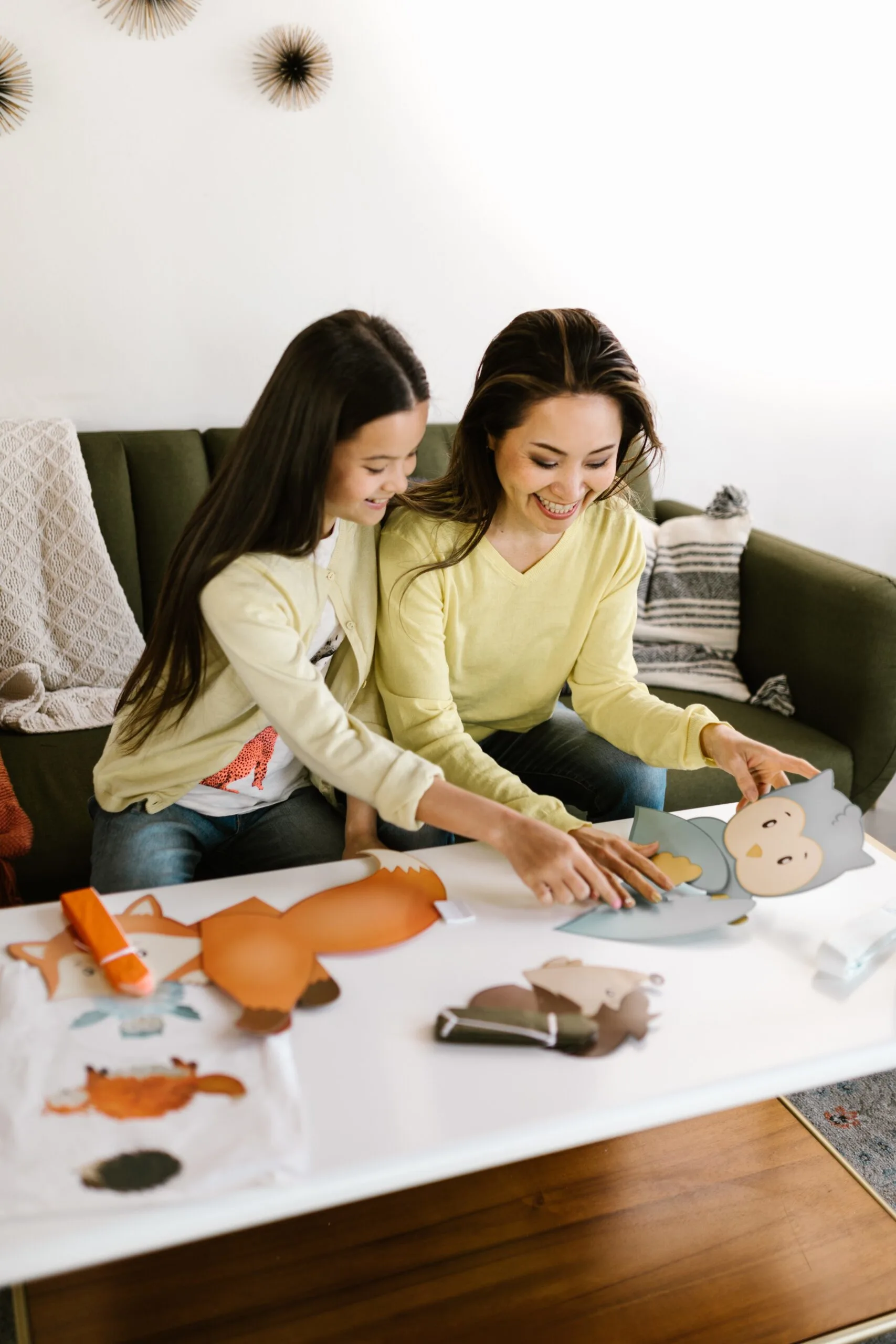 Hi there, I'm Laura an avid kids crafter with two little ones of my own to keep entertained! I have been doing kids crafts since 2018! Here at Easy Crafts for Kids you can find seasonal crafts for all age groups, as well as drawing tutorials, coloring pages and some other fun printables!