Showing Mum you care and appreciate her is very easy with this Daisy Handmade Mother's Day card. Kids of all ages can enjoy this Mothers Day cards handmade easy.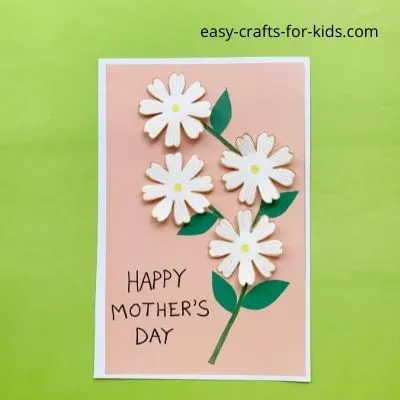 Daisy Handmade Card for Mother
Kids come together to show their Mums how much they love them and appreciate them on Mother's Day. This year it falls on Sunday May 8th.
Around this time little children love to make cards and do lots of flower crafts for Mum. Younger kids in preschool settings may appreciate some of my Mother's Day Handprint cards whilst slightly older kids might want to make Mum some craft flowers such as my pipe cleaner flower bouquet.
Simple flower craft ideas for children are ideal for kids of all ages and my daisy flower card tutorial will help everyone make this cute card for Mum this Mother's Day.
More cute Mothers Day card making for kids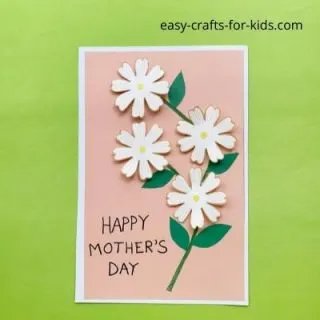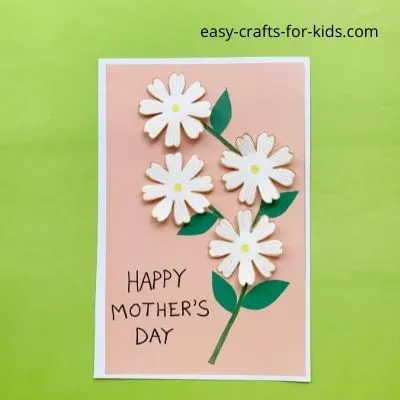 Daisy Handmade Mother's Day Card
Showing Mum you care and appreciate her is very easy with this Daisy Handmade Mother's Day card. Kids of all ages can enjoy this easy DIY card craft
Materials
Cardstock paper.
Craft papers.
Pencil.
Ruler.
Scissors.
Glue.
Marker pens.
Instructions
Step 1:
Download the PDF template. Cut out the flowers, leaves and pedicels from the template. Also, select your card paper.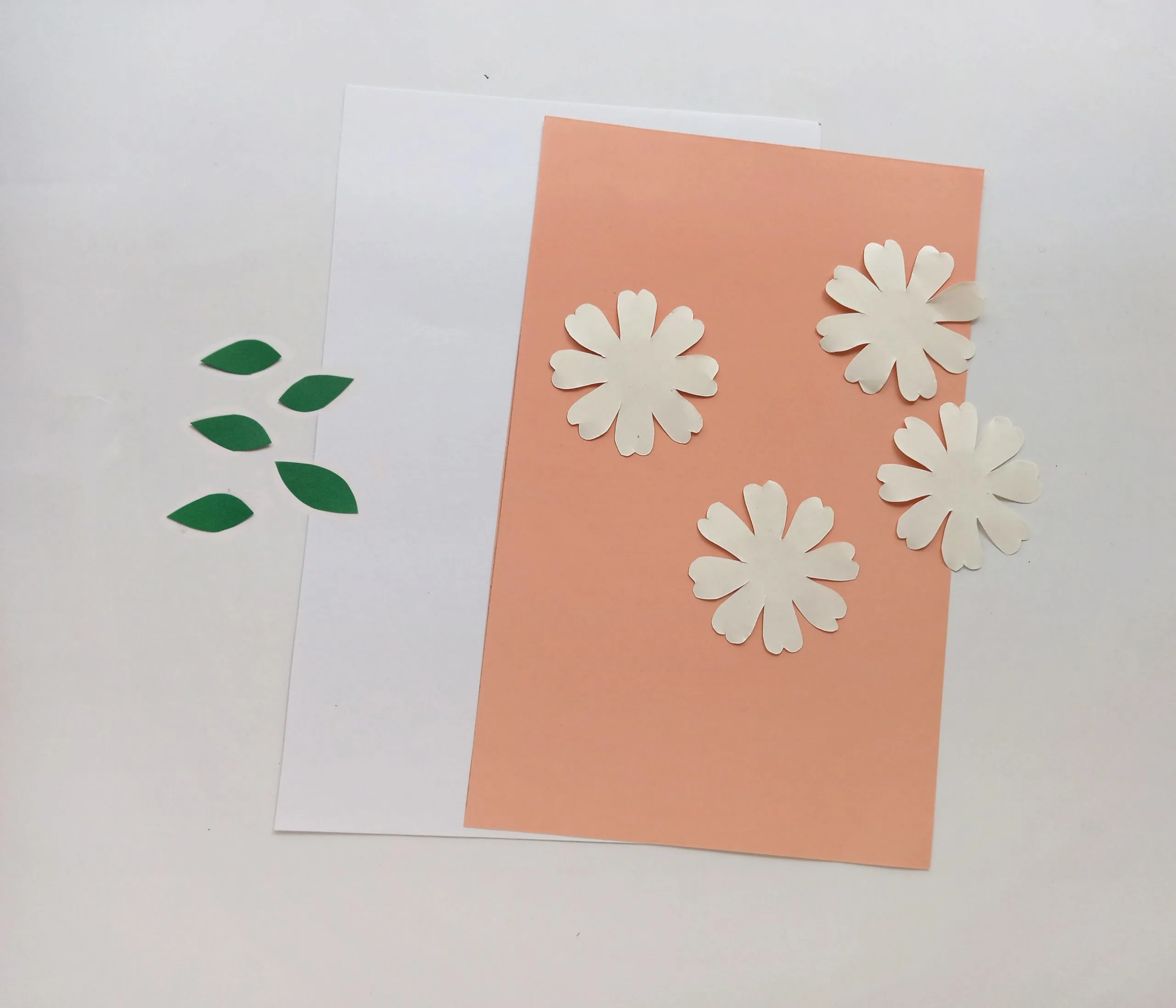 Step 2:
Take a light shaded marker pen and draw outlines on the flowers.
Step 3:
Glue the pedicels of the flowers in the middle.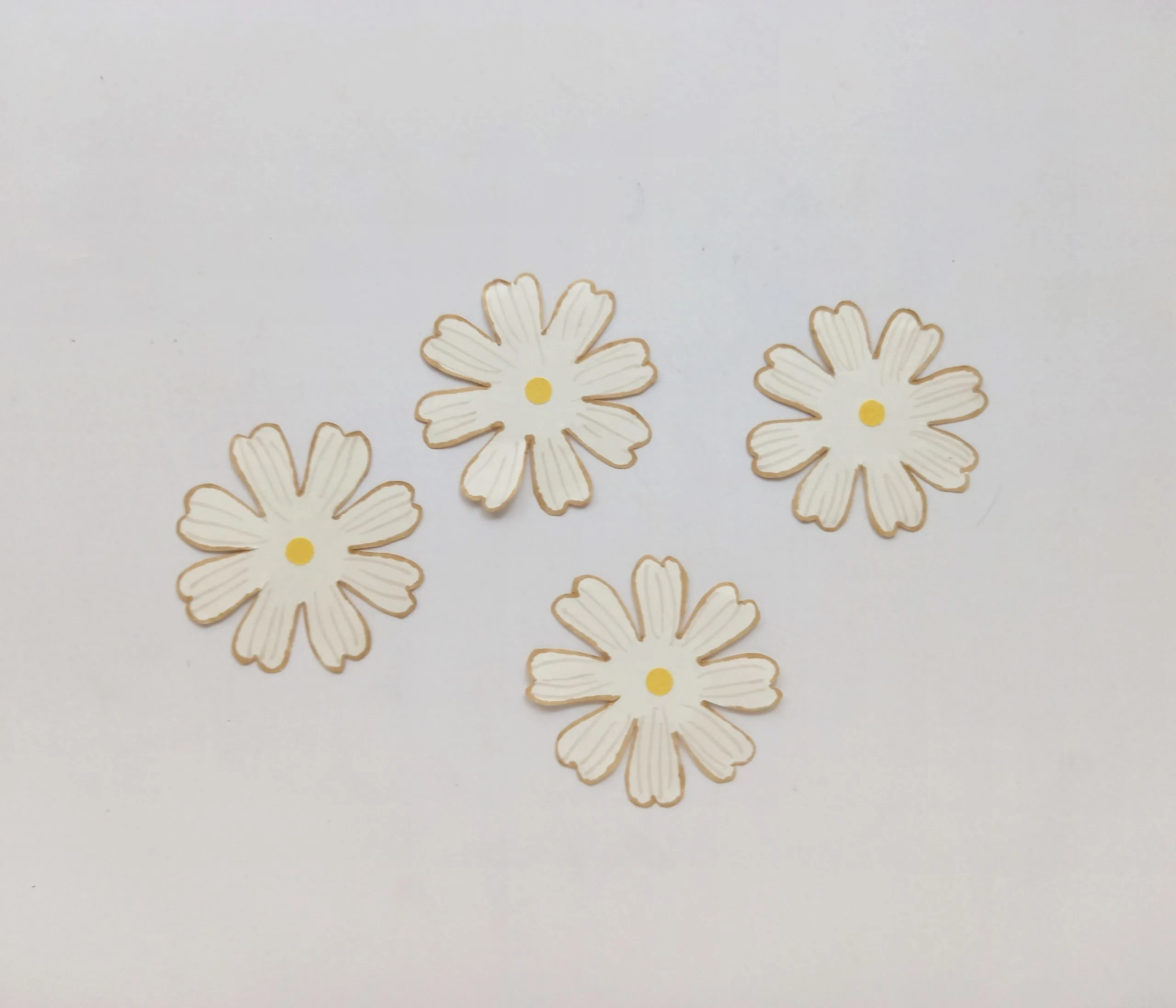 Step 4:
Glue the cardstocks together.
Step 5:
Cut out four pieces of foam, or fold small pieces of cardstock together to make thick pieces of cardstock.
Step 6:
Glue the pieces on the card as shown below:-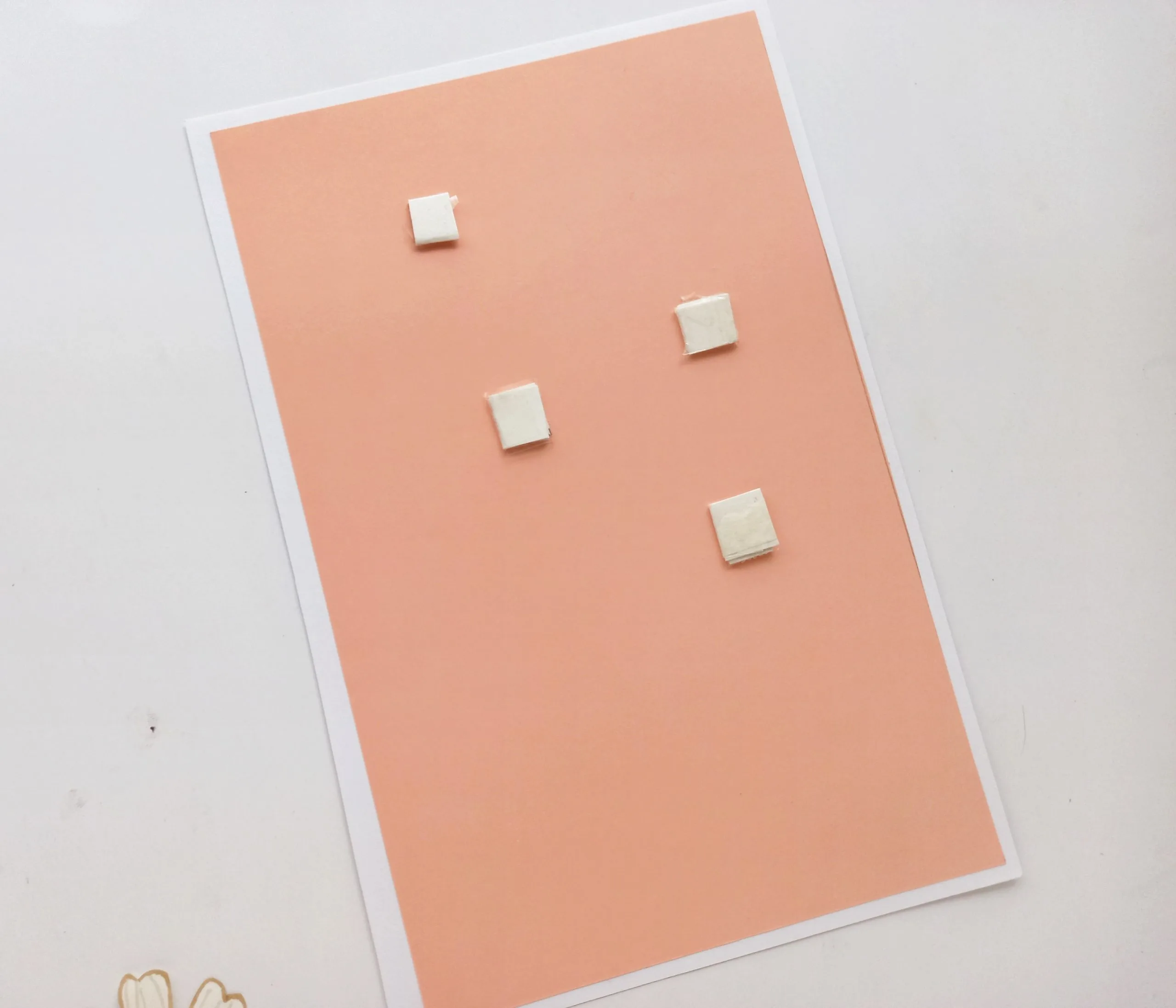 Step 7:
Now, glue the flowers onto them.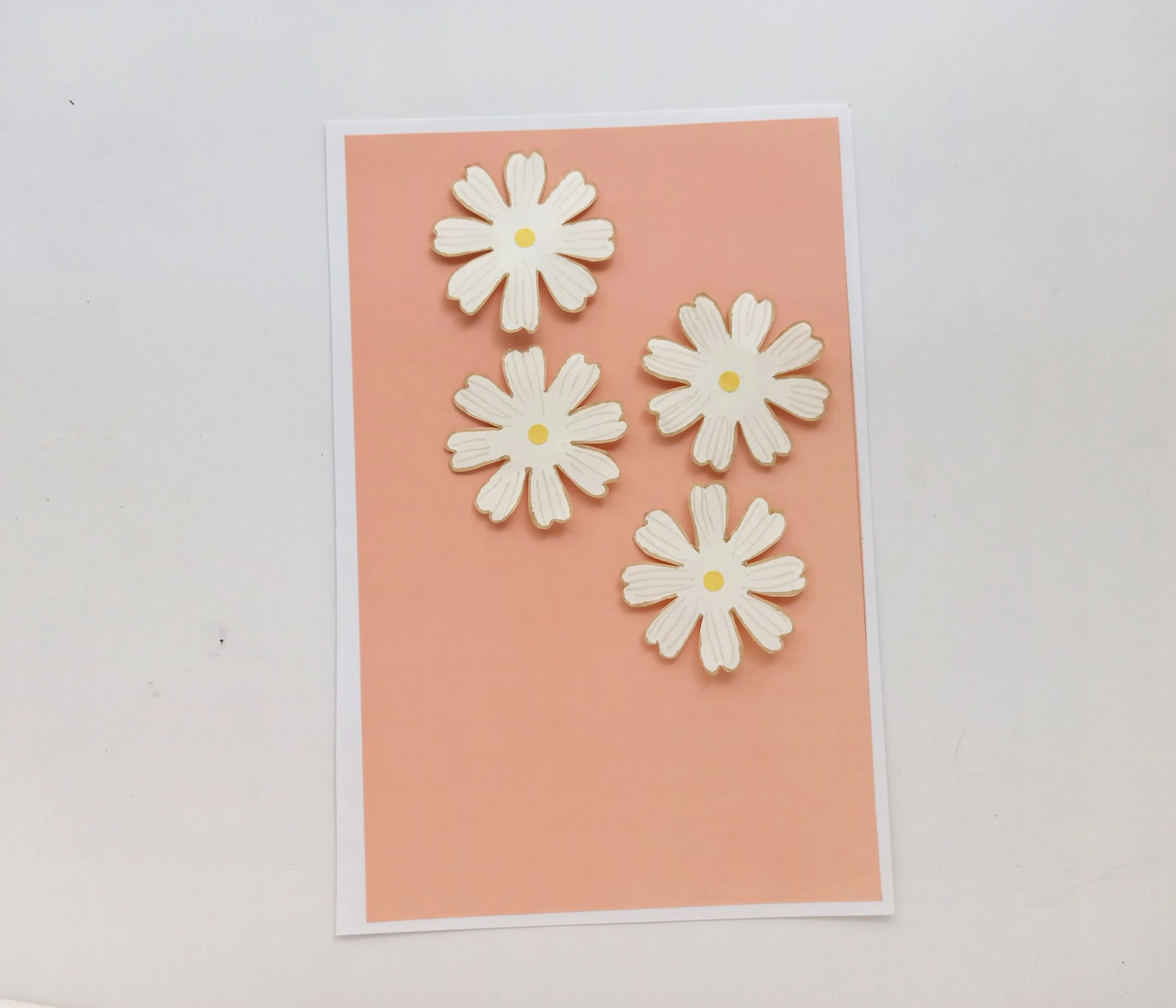 Step 8:
Take a green marker pen to draw the stems of the flowers.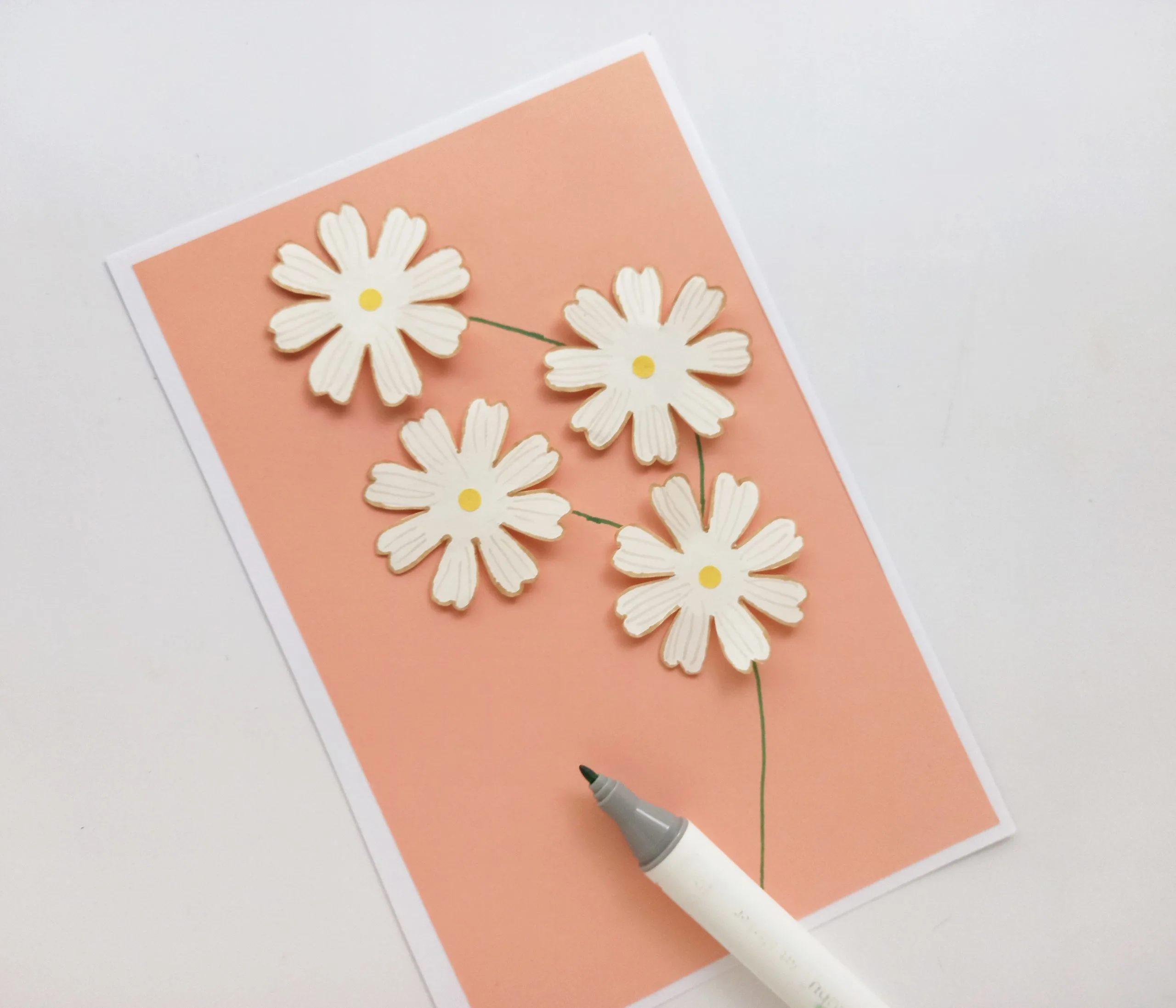 Step 9:
Glue the petals onto the stems as shown below.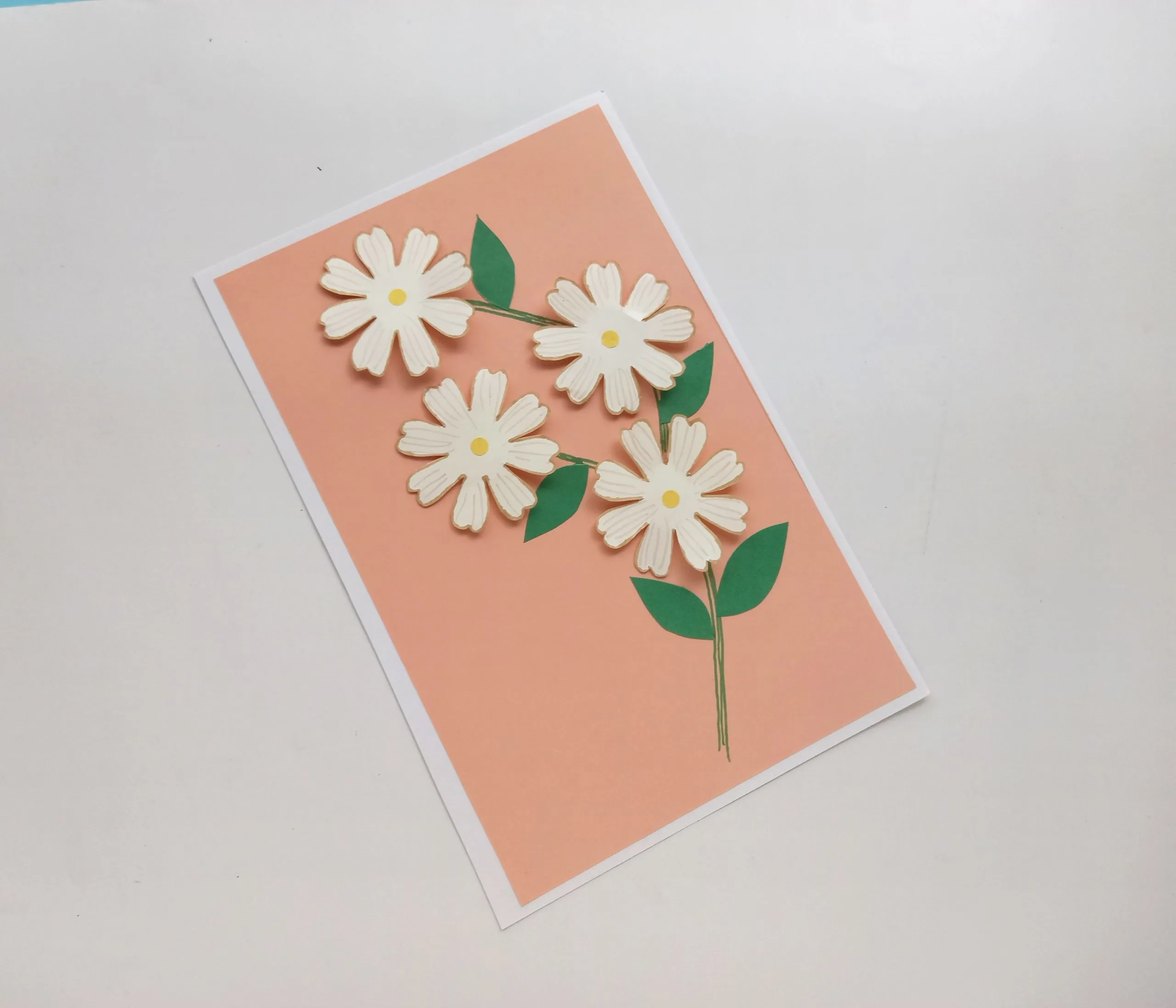 Step 10:
Use a marker pen to write on the card.

Younger kids can do this in conjunction with my daisy flower preschool craft which helps them learn the letter D.
Little kids aged 5 and up can try and write some words inside such as 'Happy Mother's Day' and 'Love from'
Older kids might want to write a more detailed message why they love their Mum such as she looks after me, buys me toys, takes me to the park etc.
If you want more Mother's Day craft ideas you can easily find them on my site. I will be adding lots more soon so stay tuned.
Please print out the free template to help you complete this Mother's Day card craft:-
Daisy flower card craft template
Do you like this Daisy Handmade Mother's Day Card?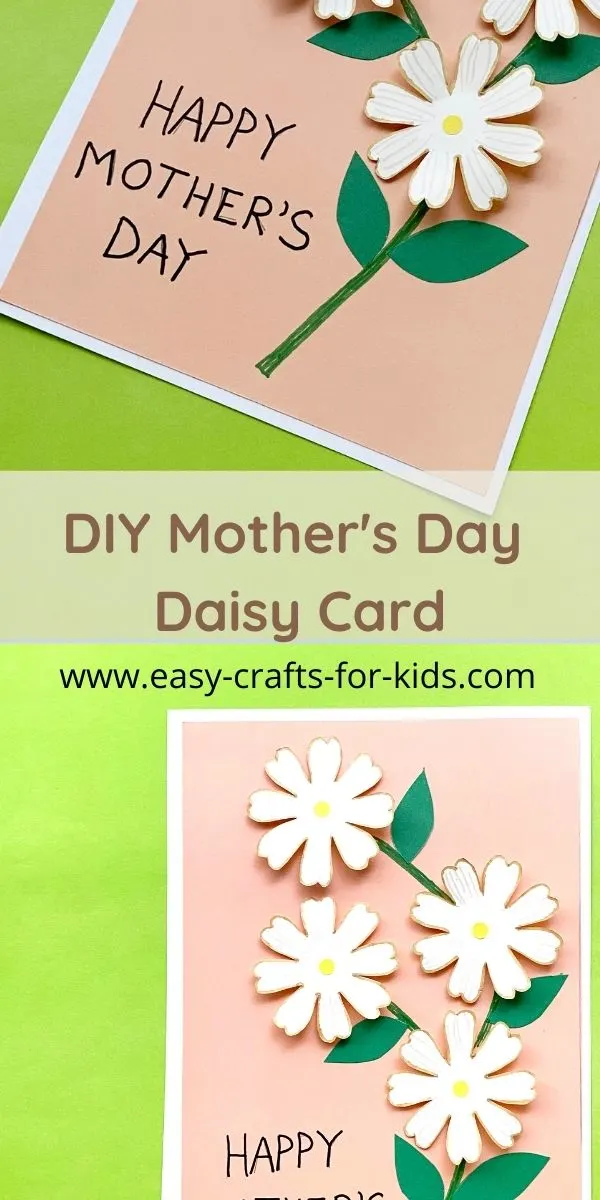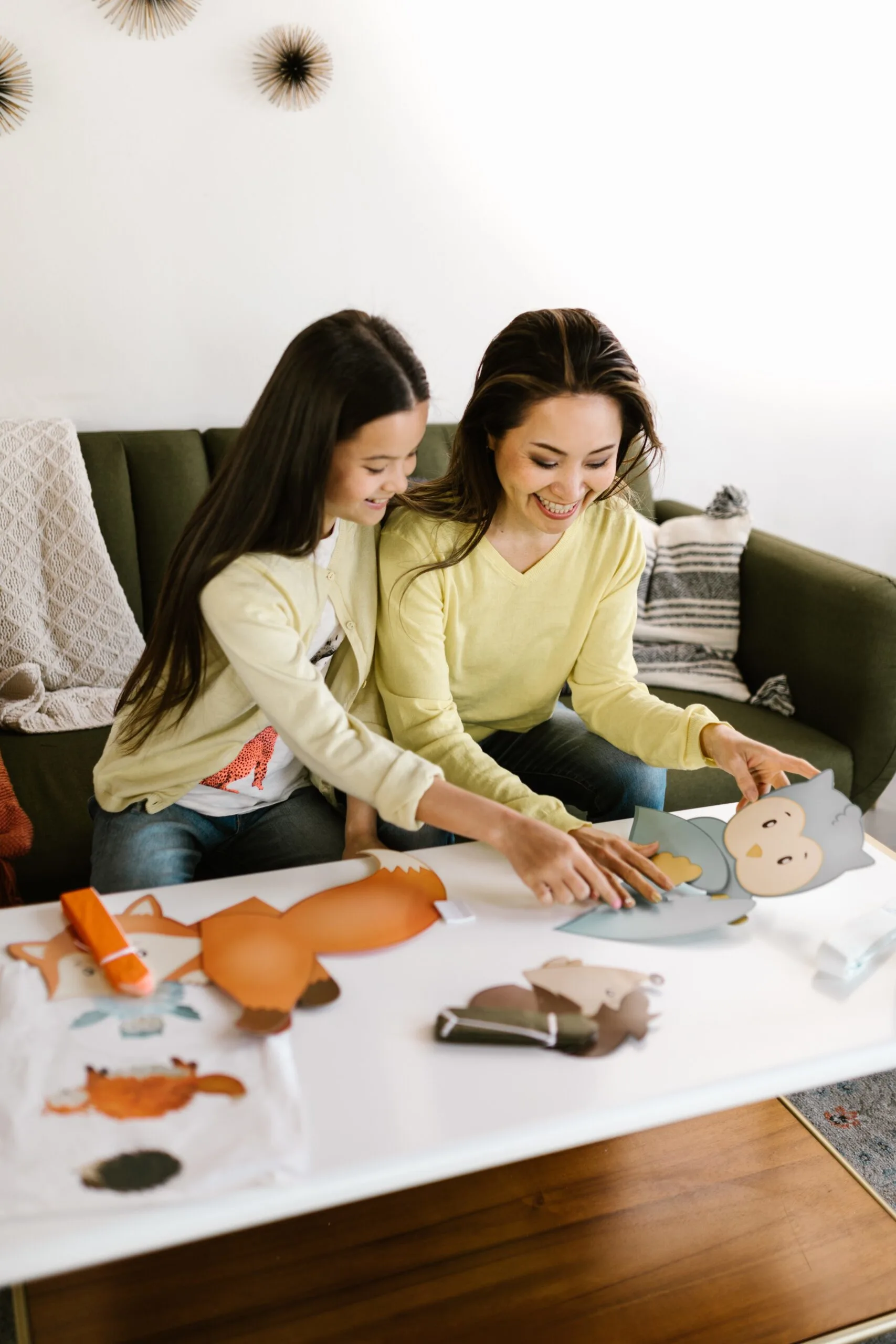 Hi there, I'm Laura an avid kids crafter with two little ones of my own to keep entertained! I have been doing kids crafts since 2018! Here at Easy Crafts for Kids you can find seasonal crafts for all age groups, as well as drawing tutorials, coloring pages and some other fun printables!