Celebrate the end of 2020 with some of my brilliant New Year's Eve crafts for kids.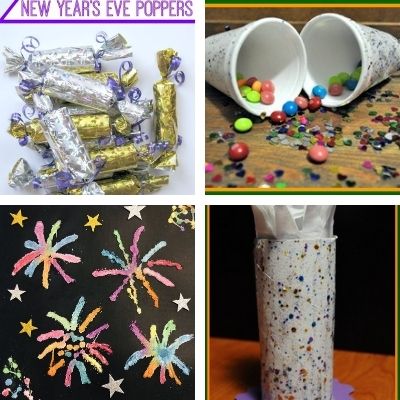 After Christmas I start doing some New Year's Eve crafts for my kids. It is the next big celebration in our house as one year comes to a close and another begins.
My kids hate being outside whenever it is cold and frosty, which it normally is at the end of December.
Rather than them watching TV or playing with their Amazon Fire constantly I like to get them being creative with crafts.
We normally spend an hour a day drawing, coloring or crafting! It is so good for kids. In my opinion it is an essential as daily outdoor time!
I have a variation of craft ideas for New Year including confetti launcher, shakers, Chinese lanterns and lots more.
New Year's Eve Crafts for Kids
These New Year's Eve crafts for kids are sure to get kids excited for the start of another year!

Will you do some of these fun crafts to end 2020? Please let me know which one is your favorite?
What other crafts do you think would be good for New Year? How about some party hats or a banner. I hope to do some more things before the end of the year and I will add them in here.
After you have finished these you might be interested in my list of January crafts which are great for Winter.
Do you like these New Year's Eve Crafts for Kids?