With Christmas approaching and kids excited about their presents, one person they do no want to see is the naughty Grinch (dressed up as Santa), who is always on the lookout for some nice toys to nab!!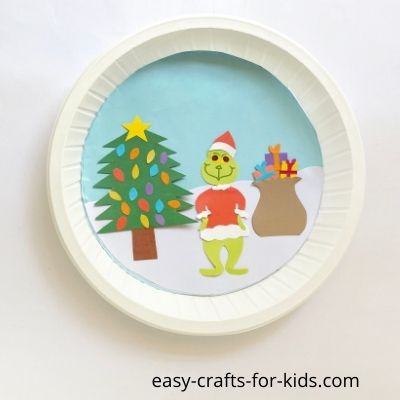 It's almost December and that means my kids and I love doing as many Winter and Christmas craft activities as we can.
My children love making crafts that tell a story or have movable parts. They really enjoyed my paper plate nativity craft because we were able to use it to tell the Christmas story.
This Christmas paper plate craft with the Grinch looking as if he is trying to steal presents is very easy for kids to make using my step by step craft instructions and free template provided at the bottom of the post.
My paper Grinch craft bookmark is hugely popular so I know little children will love making this pretty Christmas scene featuring the mischievous Grinch.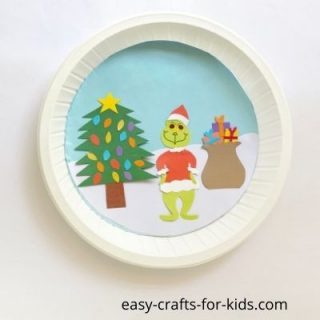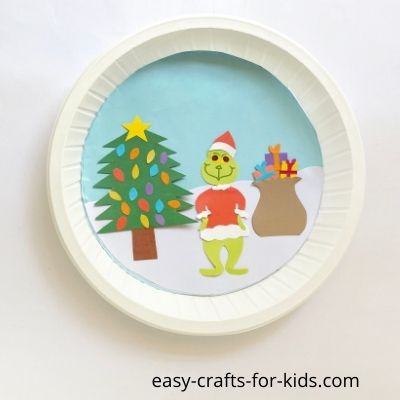 Paper Plate Grinch Craft
This paper plate Grinch craft with Christmas tree and bag of stolen presents is the perfect Christmas craft for little kids.
Materials
1. Colourful craft papers.
2. Paper plate.
3. Glue.
4. Marker pens.
5. Ruler.
Instructions
Step 1:
Use the PDF templates to cut out the pieces to make the Grinch.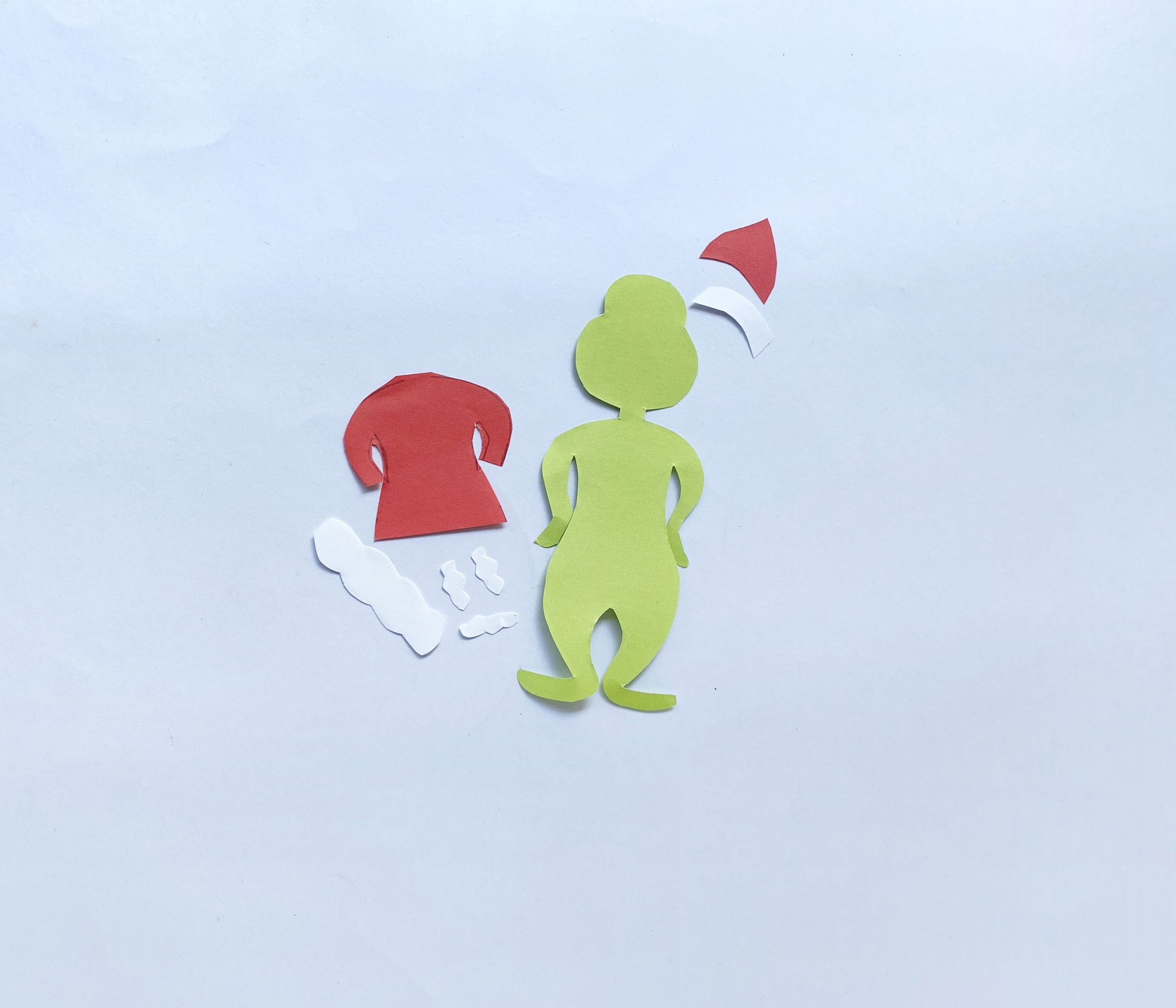 Step 2:
Glue the sweater's cuffs, neck and bottom parts together using glue.

Also, glue the hat and its lace to the bottom.

You can see what stage you should be at in the picture below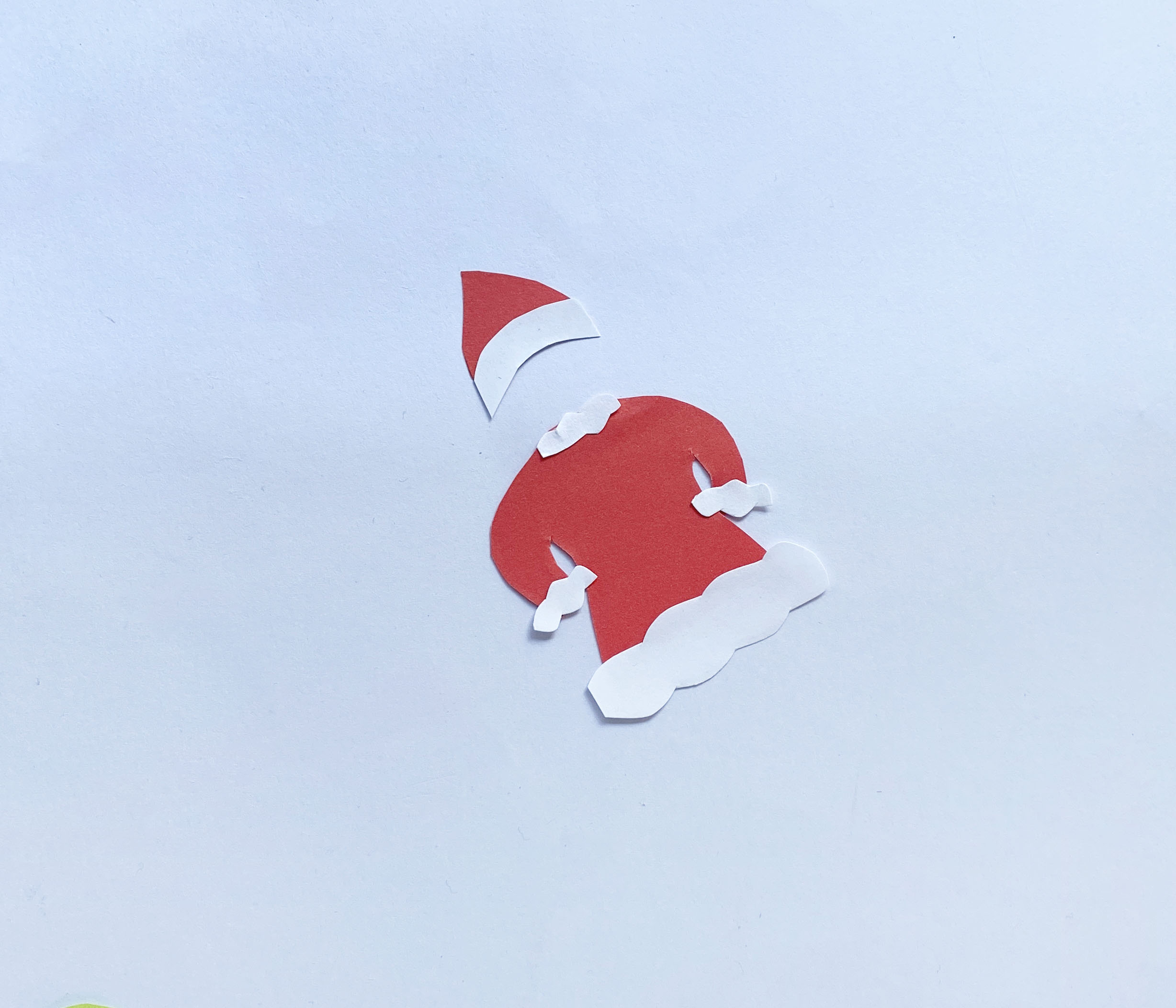 Step 3:
Glue the sweater and the hat to the Grinch.
Step 4:
Glue on the eyes and draw the face.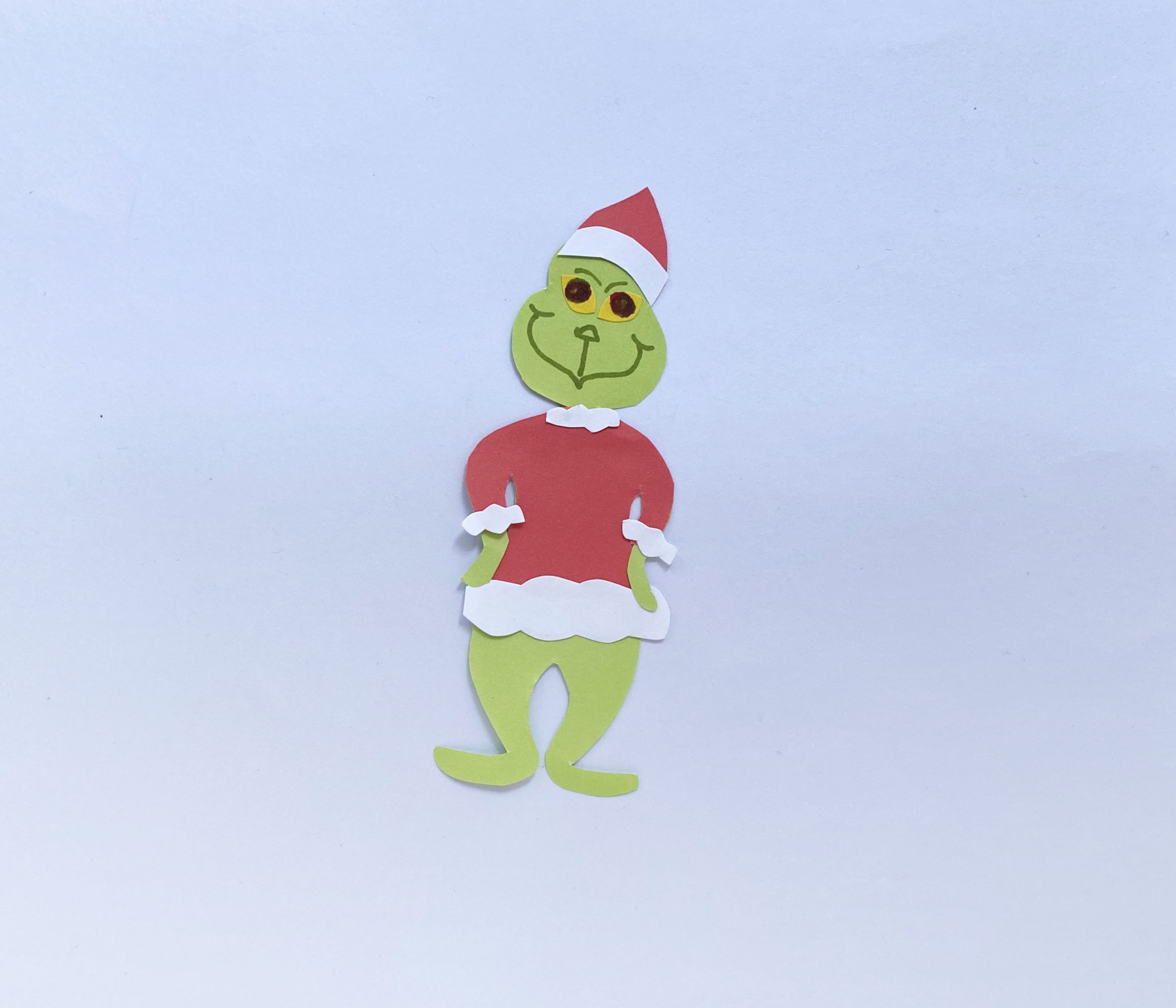 Step 5:
Cut out the Christmas tree, decorations and the star from the PDF template.
Step 6;
Glue the tree's trunk on the bottom of the tree, next glue the colourful decorations on the tree and finally glue the star on top of the Christmas tree.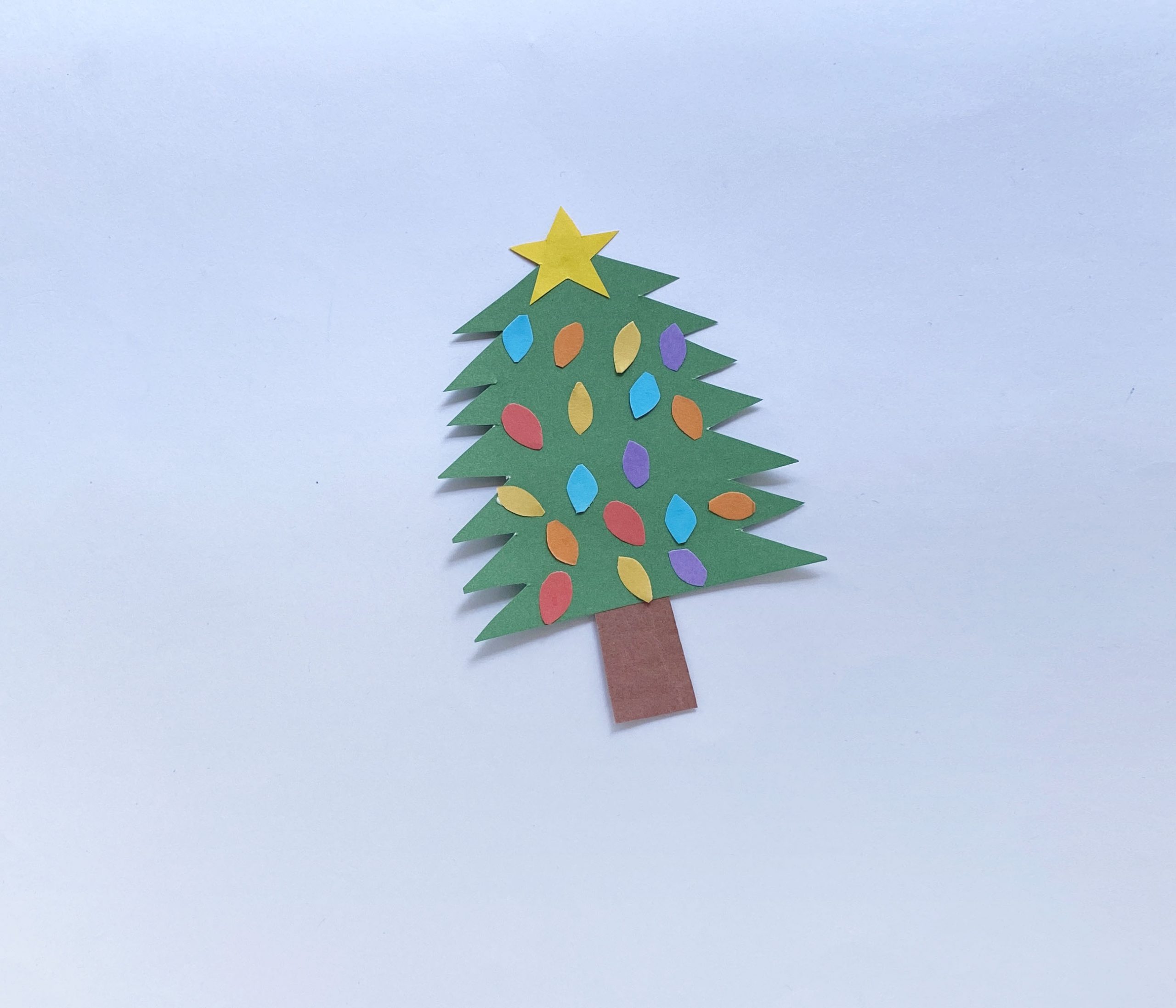 Step 7:
Cut out the gift boxes and satchel using the PDF templates.

Step 8:

Glue the gifts boxes to the satchel.

.Step 9:

Prepare the backgrounds for your paper plate.
Step 10:
Place the Grinch, Christmas tree and the satchel inside the paper plate.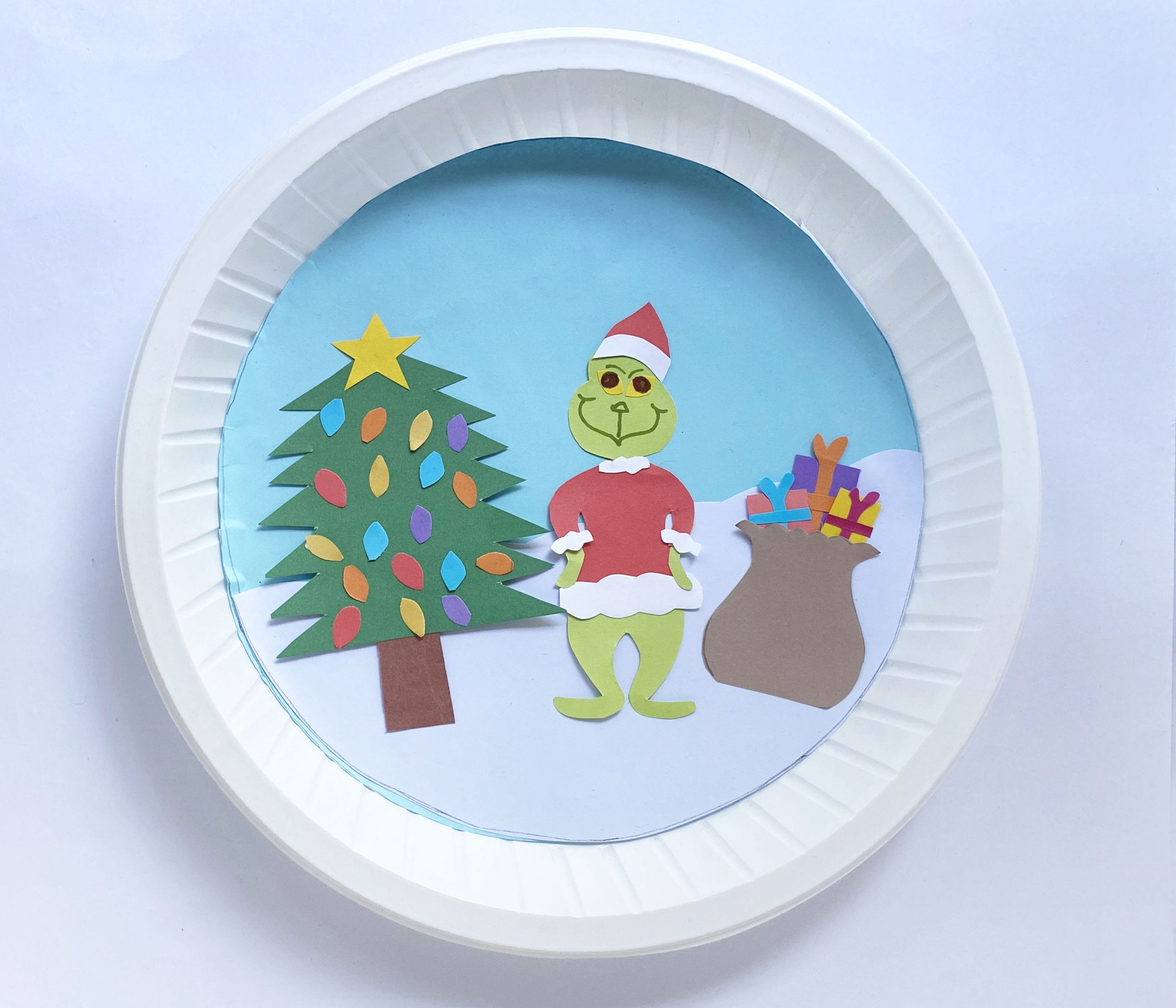 Why not encourage children to use this Christmas paper plate craft to tell a story. You can ask them lots of questions:-
Ask them where did the Grinch find the presents in the sack?
Do they think he will put the presents below the tree or will he try to escape with them?
Will someone stop him from escaping?
Who is he pretending to be?
These are great ideas to get little kids thinking.
My easy Christmas crafts will keep kids entertained all month long. You can make anything from Nutcracker crafts to Elves crafts and cute reindeers.
Please print my free PDF template for this Grinch paper plate craft:-
Paper Plate Grinch Template Blk/White
Paper Plate Grinch Template Color
Do you like this Paper Plate Grinch Craft?