If you want some great ideas for activities for kids that like to read this Winter my cute Penguin bookmark craft is ideal!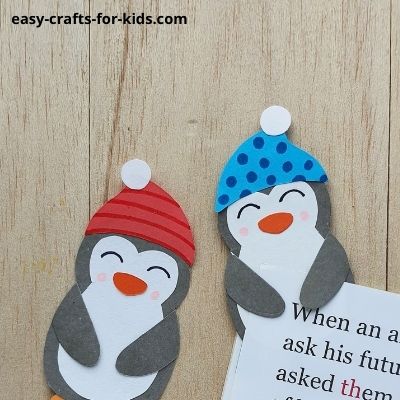 I love Winter and two things my kids and I like to do during the colder months are crafting and reading so making some cute corner bookmarks are the perfect way to spend an afternoon.
Previously we have made lots of other DIY Bookmark crafts including dinosaurs, witches, superheroes, unicorns and monsters!
I had noticed we had a lack of Winter bookmark ideas so I knew when I came up with these penguins they would be perfect. If you are doing an Artic animal theme you ought to try my Paper Mosaic Penguin craft also.
These are so easy to make using my free printable template at the bottom of the page as well as my step by step craft process with pictures.
How cute are their tiny bobble hats?! A must have for Winter.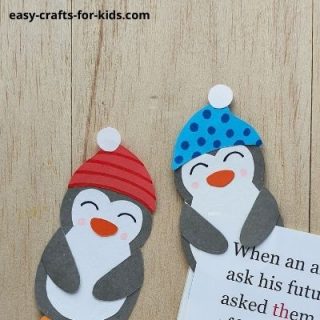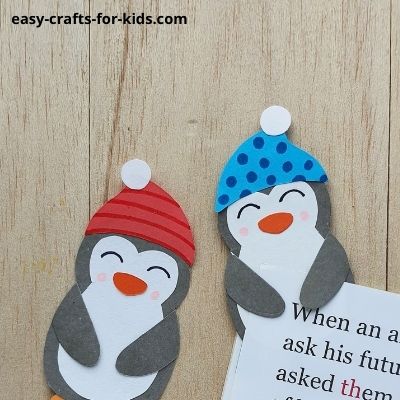 Cute Penguin Bookmark Craft for Kids
Materials
1. Colored craft papers
2. Craft glue
3. Pencil
4. Sharpie
5. Scissors
Instructions
Step 1:

Select grey or black colored craft paper for the body base and wings, white paper for the front side of the body, orange or yellow paper for the feet and beak and any colored craft paper of your choice for the hat. Trace and cut out the patterns.


Step 2:

Attach the small round paper cutout on the top end of the hat pattern (the tip) and attach the white pattern on the grey (or black) body base cutout. You can use colorful sharpies to draw patterns on the hat pattern.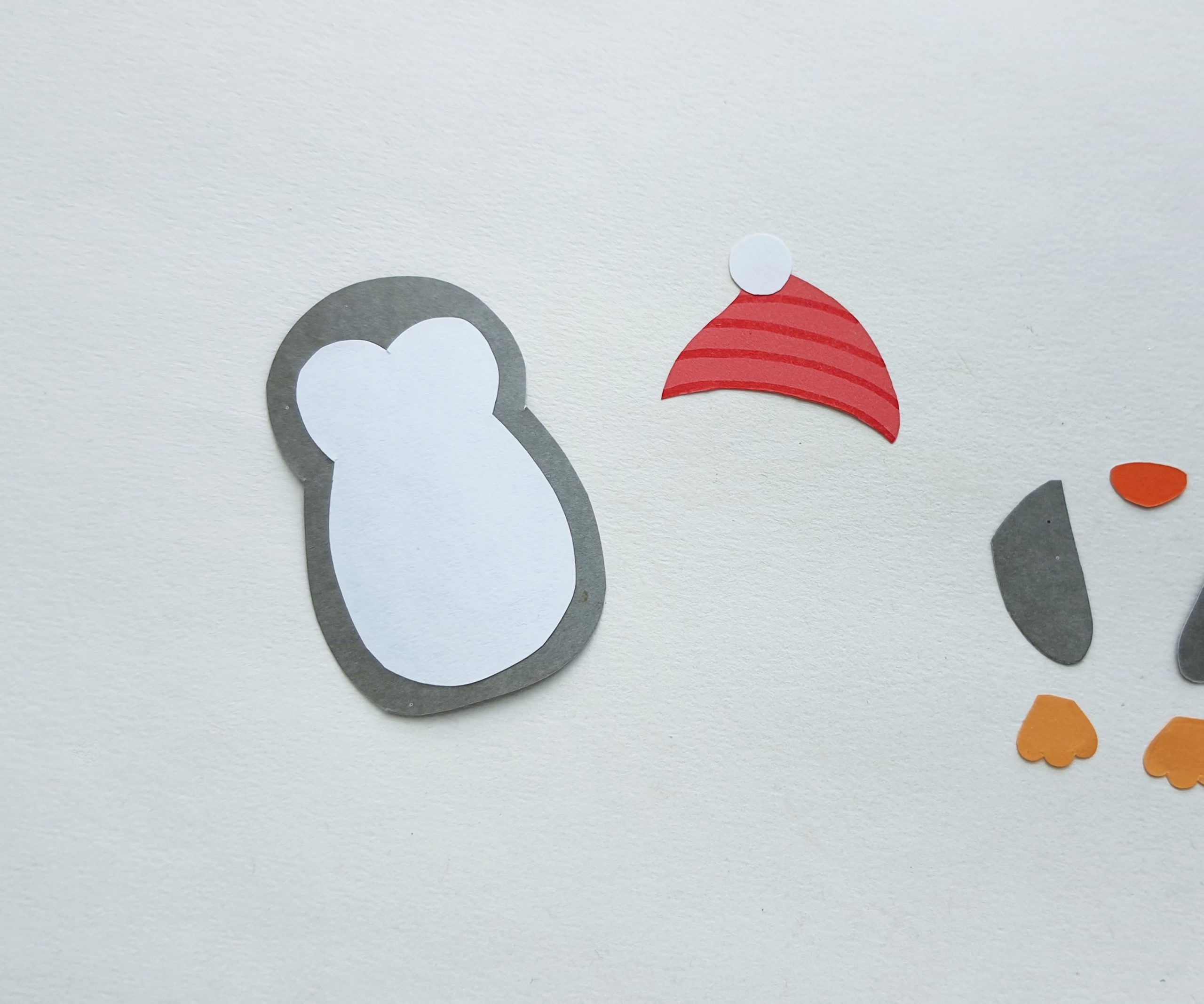 Step 3:

Attach the feet cutouts on the bottom side of the body base cutout and attach the beak on the head part, on the top part of the white body pattern.

Step 4:

Apply glue along the outer edge of the wings (the straight sides) and attach them on the sides (left and right) of the body base pattern. Keep the inner side of the wings free from glue.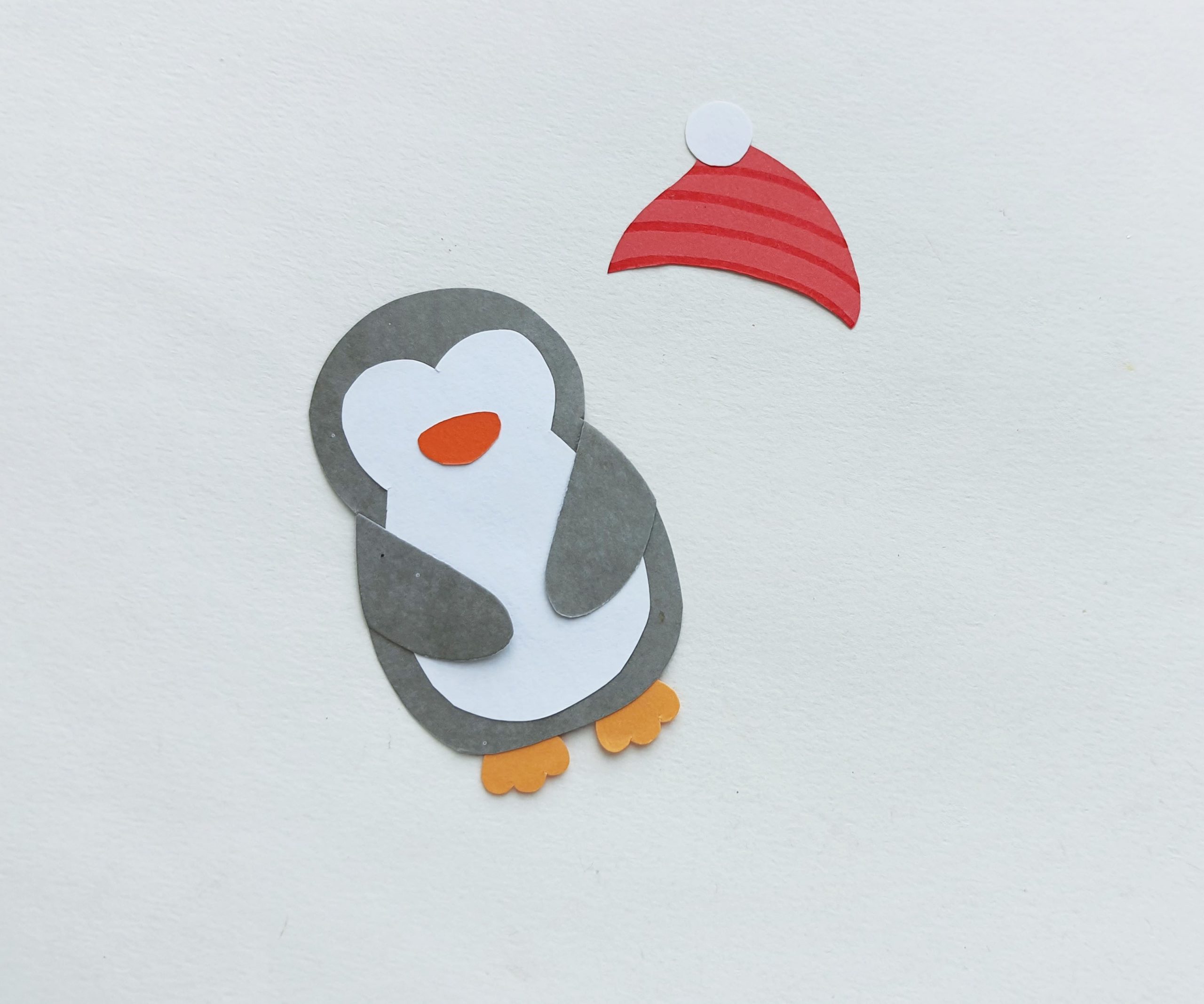 Step 5:


Attach the hat pattern on the top side of the body base (top of the head). Use a sharpie to draw the eyes of the papercraft penguin bookmark.

Step 6:


To use the papercraft penguin as a bookmark, slide a paper under the wings.

I do plan on having some Christmas bookmarks soon for kids to color and craft themselves so stay tuned.
If you want some penguin themed cards for Christmas I might also do one of these. Please let me know.
But for now why not enjoy some of my adorable Snowman crafts as we count down to Christmas.
Last but not least please print my free printable PDF templates to help you complete these penguin corner bookmarks:-
Do you like my Cute Penguin Bookmark Craft for Kids?