The Gingerbread Man is a firm favorite in our house, hence why I made these adorable Gingerbread Man Bookmarks with my kids.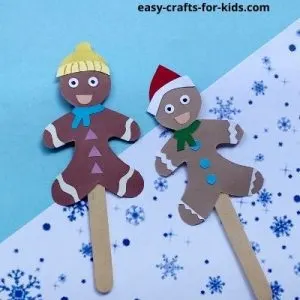 Can't catch me I'm the Gingerbread Man is constantly played in our house coming up to Christmas. I think my son secretly hopes the little Gingerbread man will outsmart the fox but of course it never happens.
If you want to make some Gingerbread men that do not disappear you need to make these Christmas paper bookmarks that kids can use over and over again when reading. Such a cute Gingerbread craft for children.
If you love making bookmarks from paper then you should check out some of my other firm favorites for the Winter season:-
Penguin Bookmarks for Kids – perfect for readers this Winter
Reindeer Christmas Bookmark – Rudolph is my child's favorite one
Santa Claus Bookmark craft – keep Santa in your sight everytime you read
Please find my step by step Gingerbread man craft procedure below complete with images.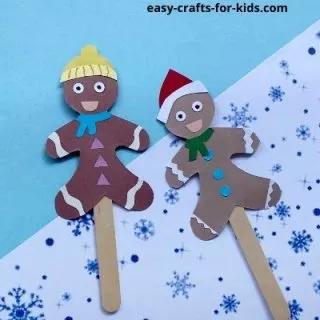 DIY Gingerbread Man Bookmarks
These DIY Gingerbread Man Bookmarks are the perfect Christmas craft for lovers of Gingerbread men.
Materials
Colourful Cardstock Papers.
Pencil.
Ruler.
Scissors.
Marker Pens.
Glue.
Popsicle Sticks.
Instructions
Step 1:
Gather the supplies and print out the PDF template for the gingerbread bookmark craft.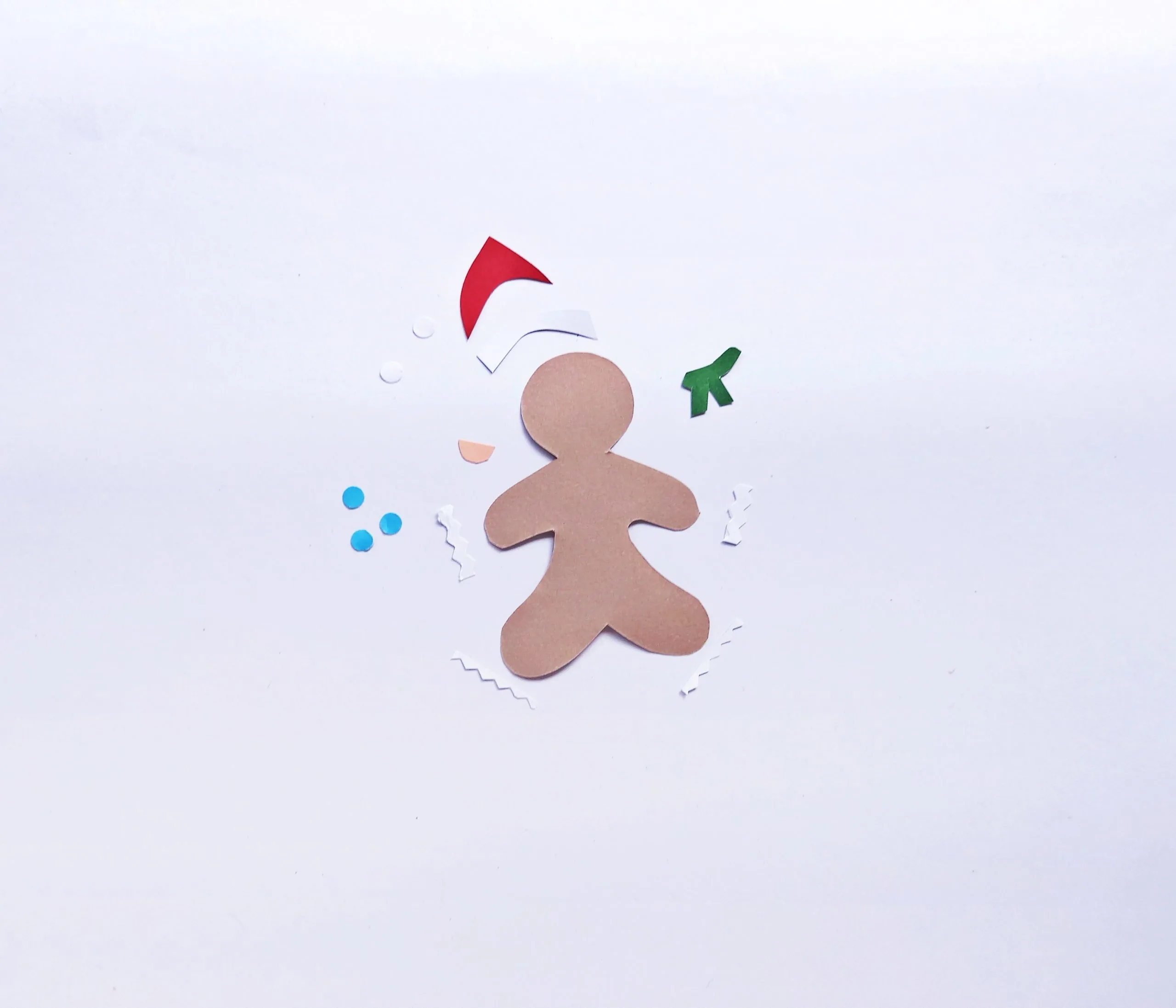 Step 2:
Now, glue the white zigzag paper pieces on the gingerbread man.
Step 3:
Then, glue the buttons on the chest area.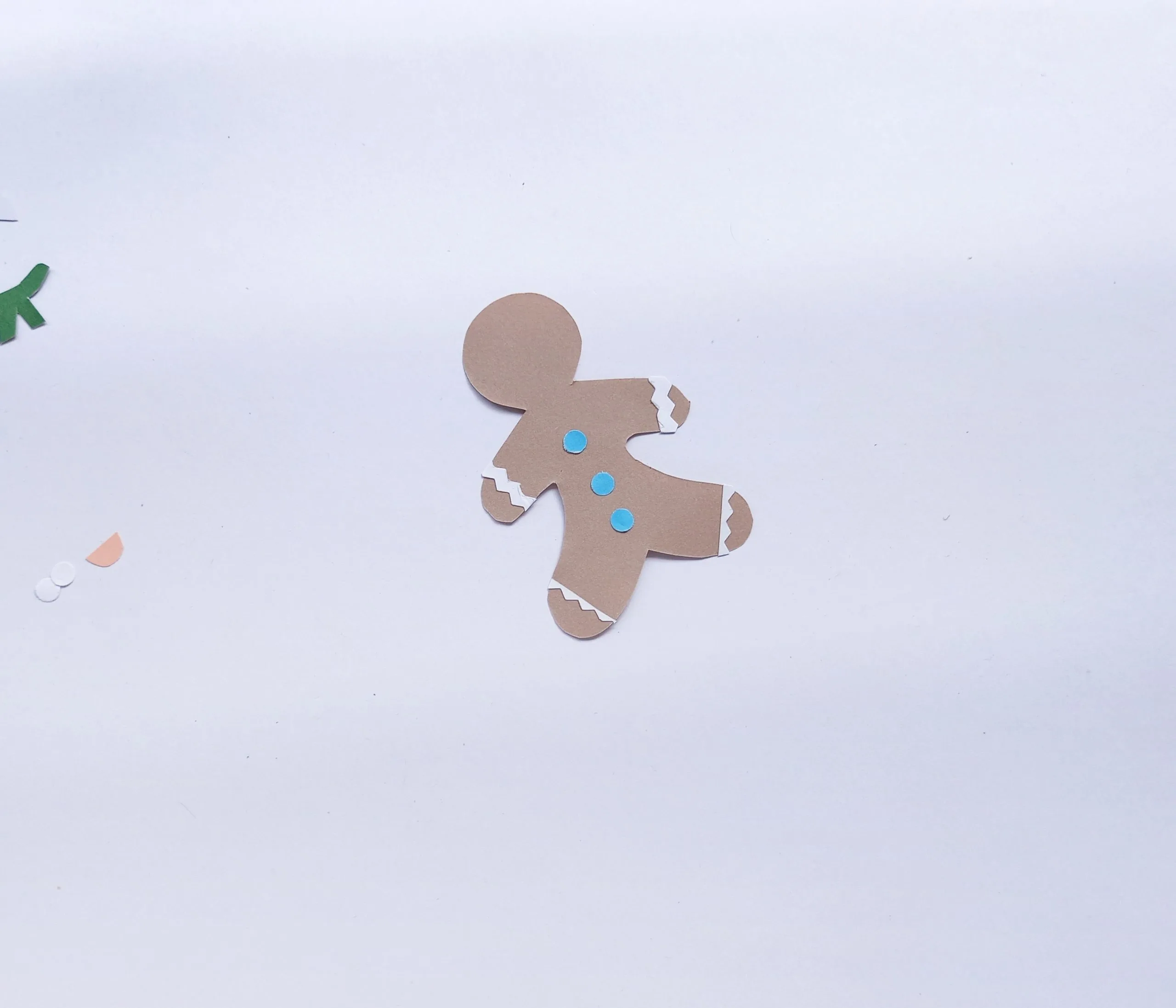 Step 4:
Glue the hat's lace on the bottom part of the hat.
Step 5:
Glue the hat on top of the gingerbread man's head.
Step 6:
Glue the scarf on the neck of the gingerbread man.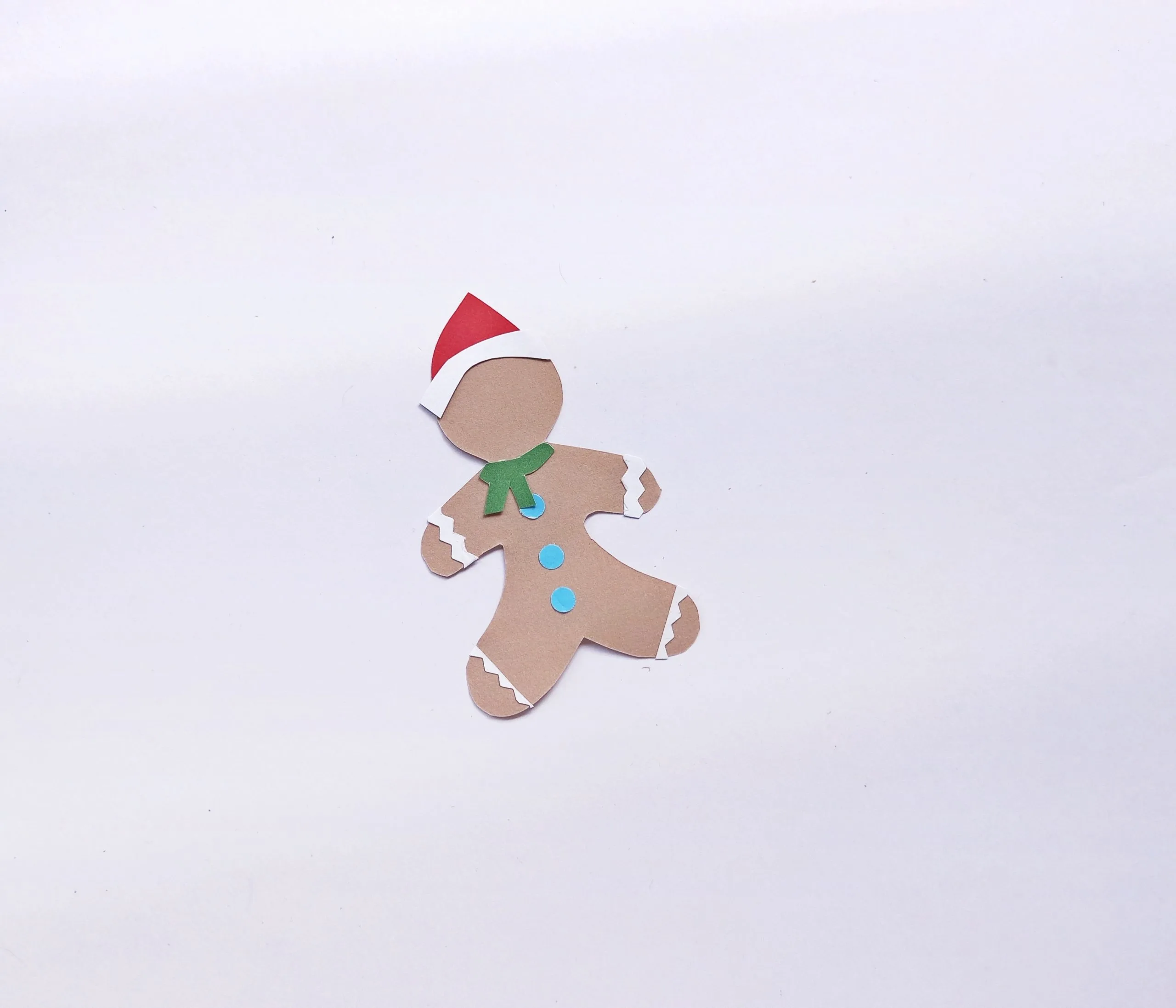 Step 7:
Then, glue the eyes and mouth to the gingerbread man's face.

Step 8:

Use a marker pen to draw the eyeballs.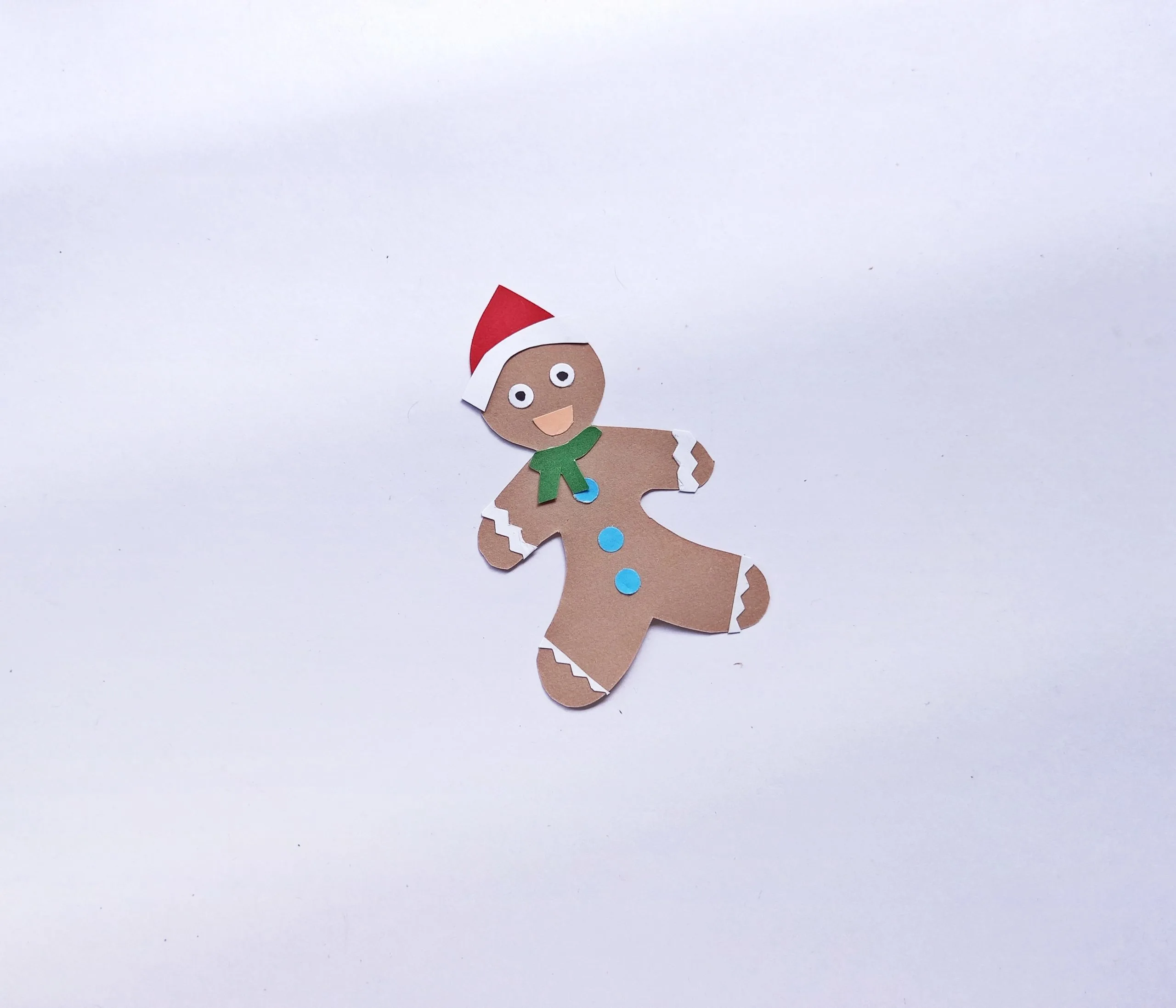 Step 9:
Glue a popsicle stick on the back of the gingerbread man. You can use this as a puppet or a cute Christmas bookmark.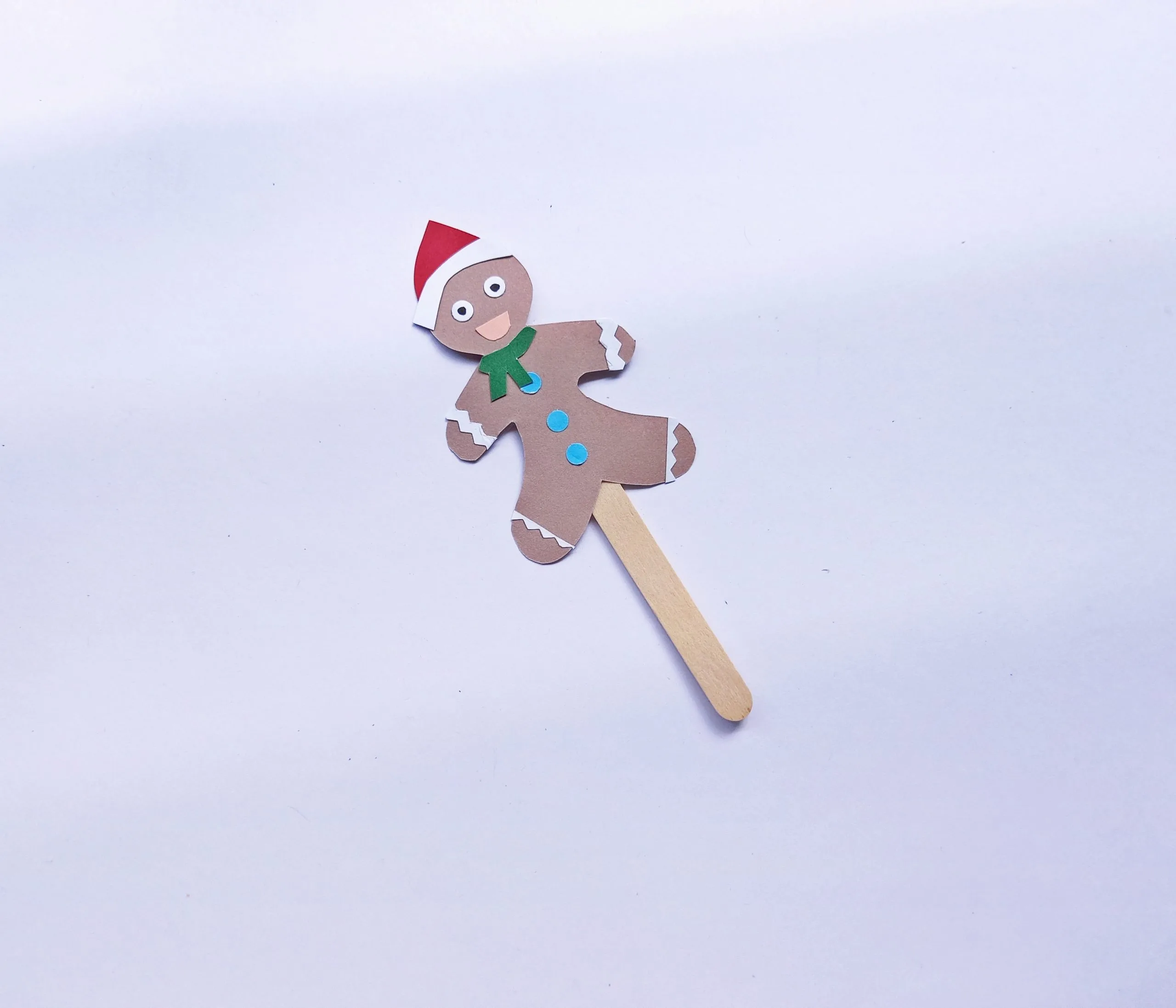 Will you gift your Gingerbread men bookmarks to a friend or keep them for yourself? I am guessing lots of little girls and boys would love to make and use these when reading.
Keep being creative this December by checking out my new Christmas crafts for kids
Please find my free PDF Template below which will help you make these pair of Gingerbread men bookmarks:-
Will you DIY Gingerbread Man Bookmarks?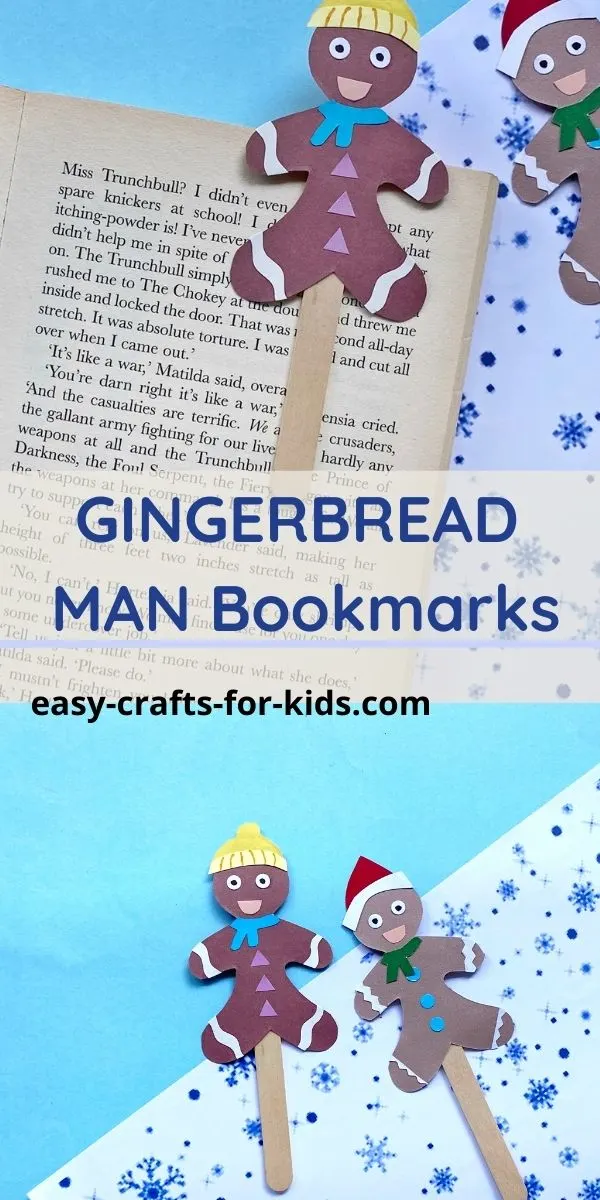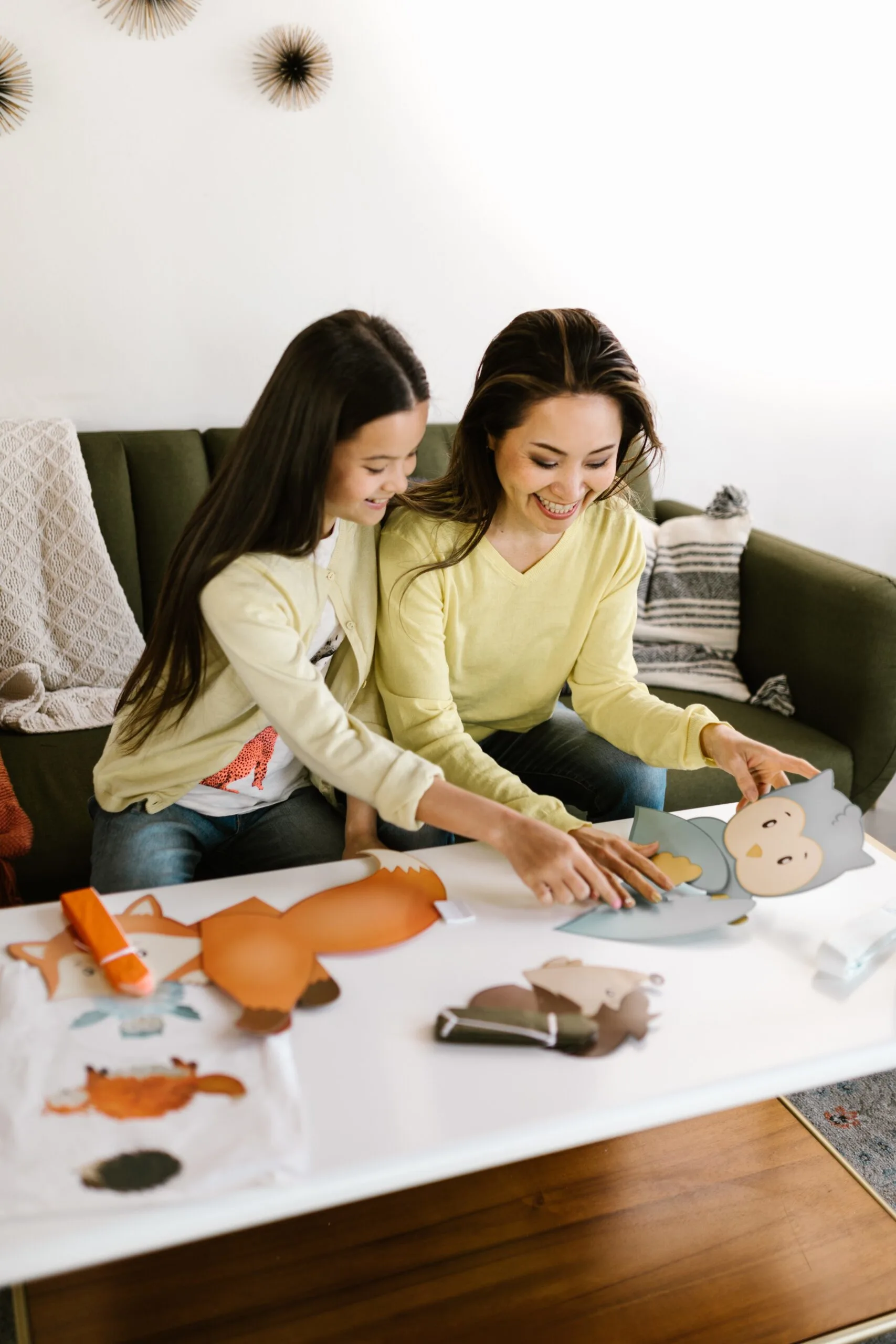 Hi there, I'm Laura an avid kids crafter with two little ones of my own to keep entertained! I have been doing kids crafts since 2018! Here at Easy Crafts for Kids you can find seasonal crafts for all age groups, as well as drawing tutorials, coloring pages and some other fun printables!