It's time to find some good winter activities and this q tip snowflake craft is easy to make and kid approved. Q tips are inexpensive and fun to play with. There are many crafts you could be making with them: flowers, bows and arrows, art, snowflakes and more.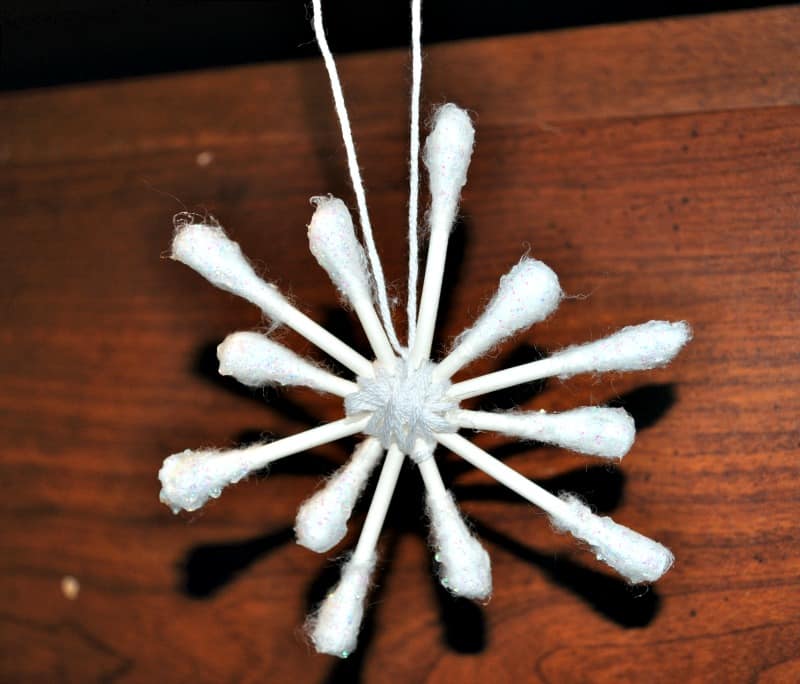 Simple Q Tip Snowflake Craft Kids Will Love
All you need to make these snowflakes with your kids are things you already have in the house: q-tips, glue, string and a pair of scissors.
If time is a factor when creating this craft, we have found that using a hot glue gun will speed up the drying time.
Of course, with hot glue, adult supervision is necessary.
If you want, use colored sparkles for the ends of the Q-Tips: try red and green, or blue and silver, or whichever colors your kids love best! Colored snowflakes will stand out more than the silver or white sparkles (like we used).
No two snowflakes are a like, so there is no specific measurements needed for the sizes of your q-tips.
You can also make it three dimensional by placing q-tips all around.
Be creative with these snowflake crafts for kids and make them all different! These are great for Christmas tree ornaments, or a gift for the teacher.
With just a few Q-tips, sparkles and glue we will create beautiful snowflakes for the Christmas tree, or just decorations around the house.
If you love all things with snow then please check out my snowman crafts for kids
Follow these instructions and let's get crafting!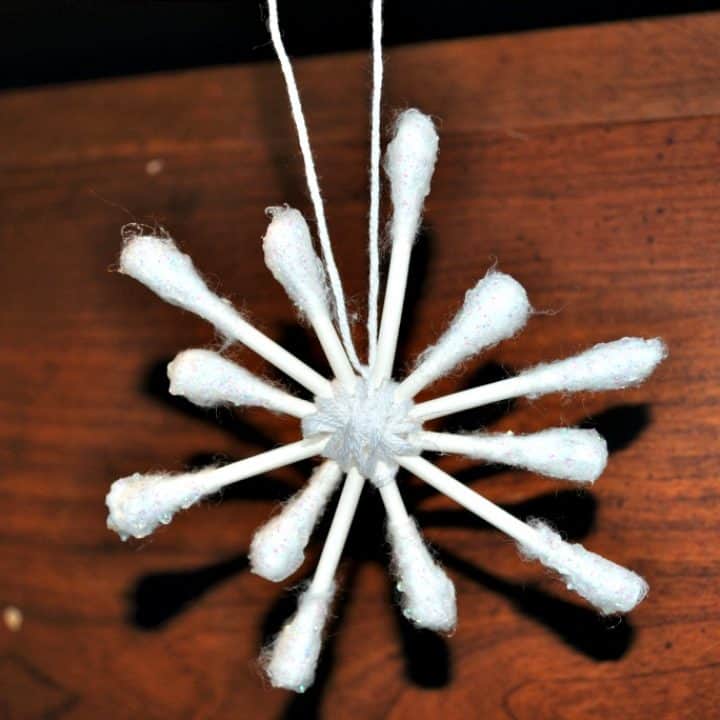 Simple Q Tip Snowflake Craft
Here's how to make cute snowflakes out of q-tips. Kids will love making these.
Tools
Instructions
Step #1: Use one Q-Tip as your base. Use a second Q-Tip and cut it in half. As well, take a third Q-Tip and cut each end off.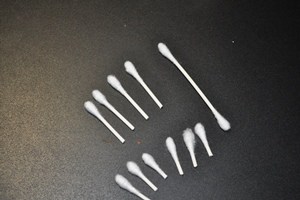 Step #2: Glue your 4 large pieces onto your base Q-Tip. Allow to dry.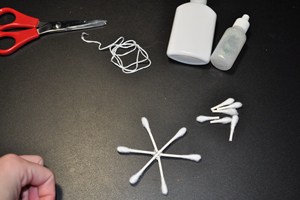 Step #3: Take your 6 smaller pieces and glue one in between each of the 4 larger pieces. Allow to dry.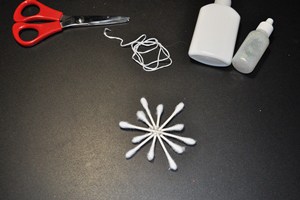 Step #4: Using the white string, wrap it around all the corners of your snowflake, until the center is covered.
Before starting to weave it around, make sure to leave a length of string. Do the same thing at the end.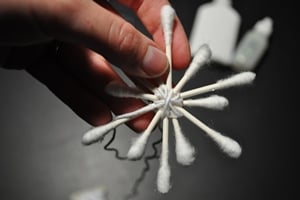 Step #5: Tie the two pieces together at the base of your snowflake. Tie the other ends of the string together as well.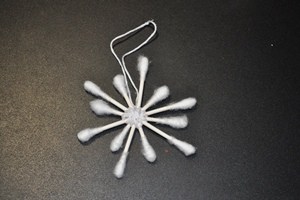 Step #6: Apply your glitter to each of the ends of Q-Tips. Allow these to dry.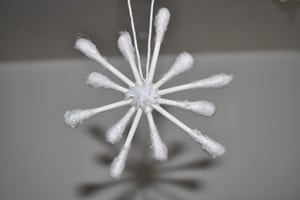 More winter crafts kids will love
With tissue paper and a pencil you can make a fuzzy snowman with our toilet paper roll snowman craft.
Take some paper and make your very own, one of a kind snowflake with these snowflake paper crafts.
This snowman soup craft is the perfect recipe to warm you up from the inside out.
Use some cotton balls to make your very own igloo!
Do you like this Simple Q Tip Snowflake Craft for Kids?