These are fun and easy summer craft ideas for kids, and many of these will make great toys to take outside too. We've got ways to keep you cool, ways to use the power of the wind and much more.

Summer Craft Ideas for Kids
We have a number of great ideas for summer, and these are not all of them.
Be sure to check out more of our summer crafts for kids for all our great ideas.
We've made most of these crafts from simple supplies, like paper and glue.
We have great crafts like:
a windmill to teach the power of the wind
a fan to keep you cool
some paper mache fun to create a baseball that will explode with candy
fun bookmarks to keep the page of your favorite book
a nature themed picture frame to keep those summer memories
How To Make A Paper Windmill
There are lots of summer crafts your little ones can do. Today, they'll make a paper windmill. Paper windmills are so much fun! I remember when I was a child, how much I enjoyed running around "making wind" for my paper windmill. Encourage your child's creativity and suggest using a magazine picture instead of plain paper. Then take him/her out and let them test their summer windmill!
Instead of just plain paper, use a picture or some design that will look cool when turning in the wind!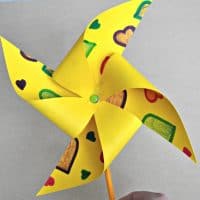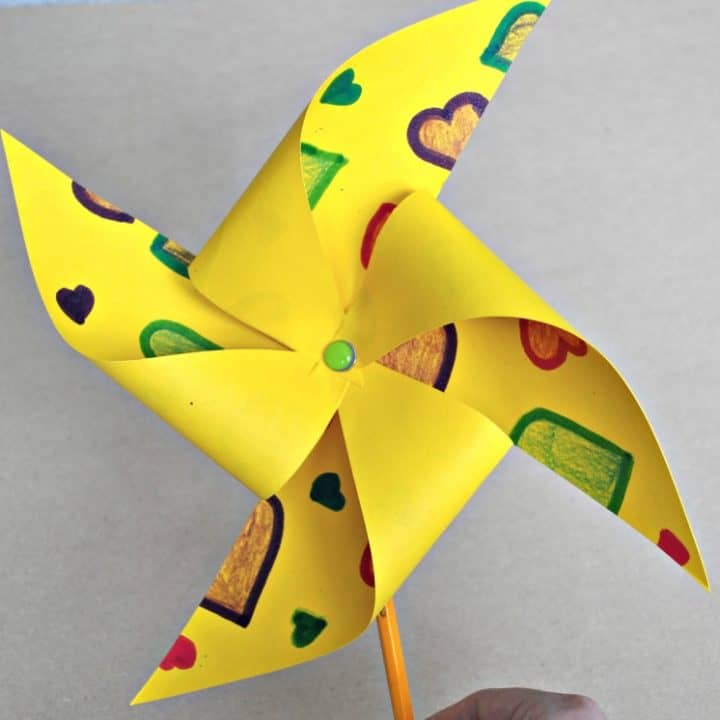 Summer Paper Windmill
This windmill summer craft idea is not fun to make, but also a great tool to help teach about the wind! The supplies for this craft are simple, and you can find them all on Amazon. We got our card-stock at a great price (see below for a great deal).
Materials
Crayons or Markers
Pencil
Tools
Instructions
Step #1:
Take your piece of paper and cut it into a perfect square.
An easy way to do this is fold the paper into a triangle, taking one corner and lining it up to the other side. This will leave excess on one side that, once cut, gives you a square!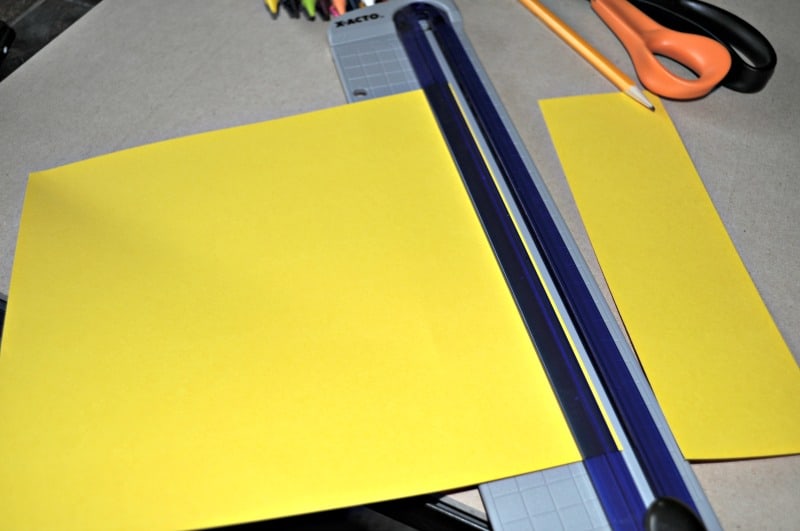 Step #2:
Decorate both sides of the paper with whatever design you wish.
You can create a summer scene or just a fun design - like the colorful hearts we've created.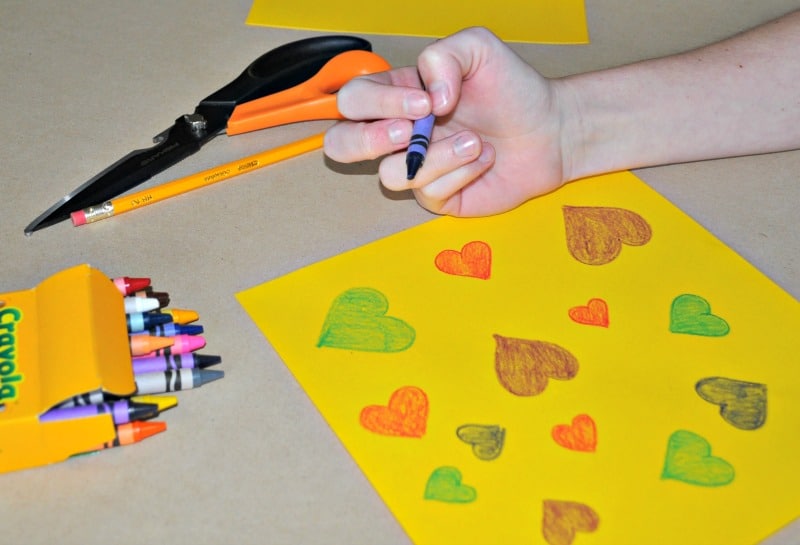 Step #3:
Fold the paper diagonally so it turns into a triangle and crease it lightly.
Repeat this for the opposite direction as well. You will then unfold and have a creased "X" on the page.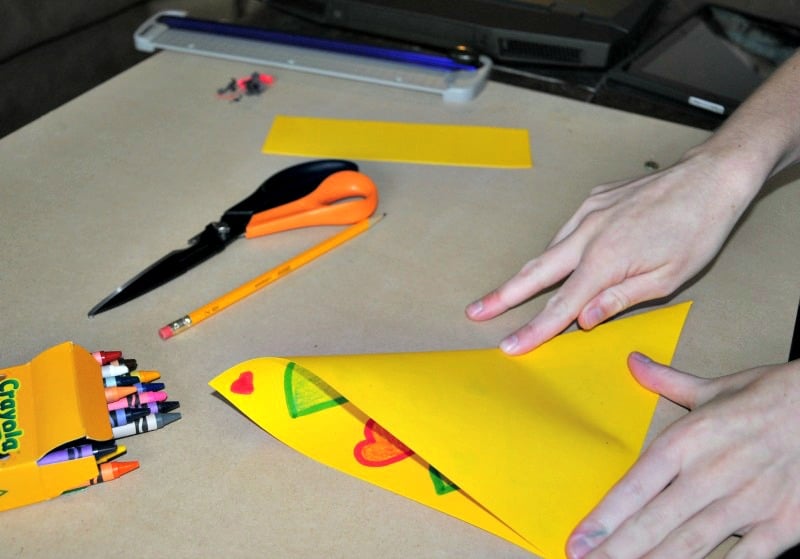 Step #4:
Cut along the creases about halfway to the middle of the paper. Be sure not to cut all the way.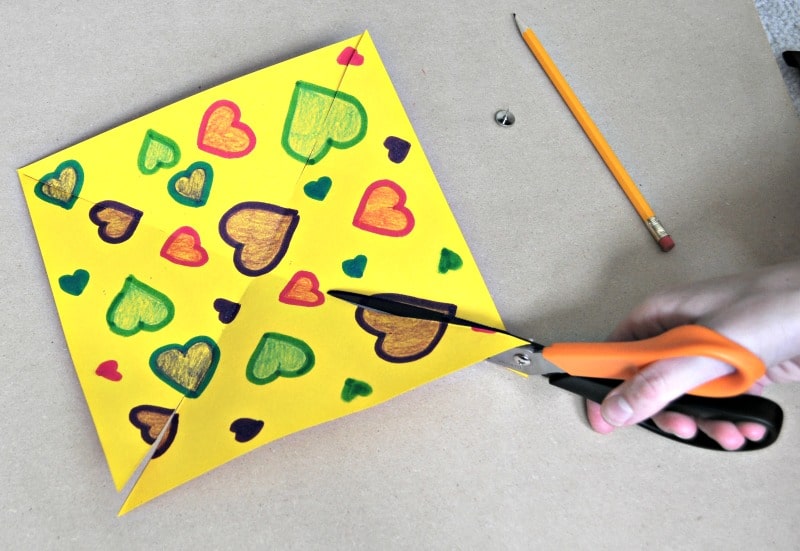 Step #5:
Bend each corner into the middle. Make sure to bend and not fold.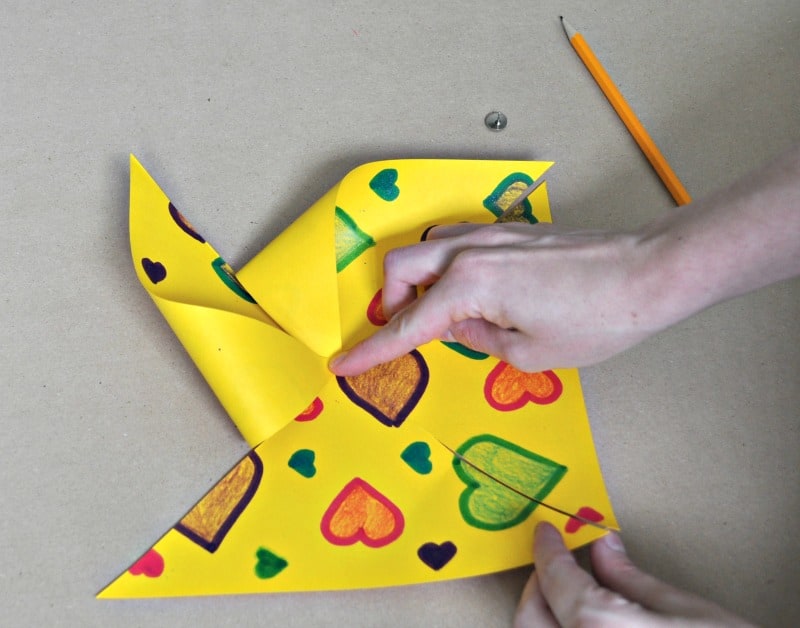 Step #6
Once all 4 corners are in the middle push the push pin through them all as well as the straw or eraser. Be careful not to hurt yourself with the pin!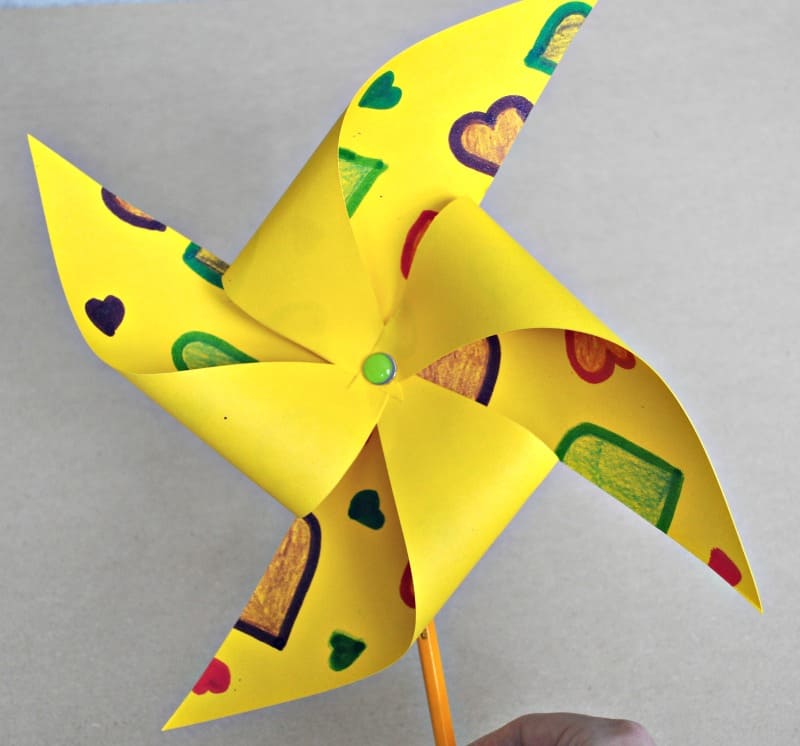 More Great Summer Craft Ideas for Kids
Too hot some days in the summer?
Why not have some printables ready and get the little ones doing some summer word searches.
More Easy Crafts Like This One
Cute little butterfly crafts made out of pipe cleaners and turned into magnets for the fridge!
Paper bag puppets – create characters for your very own play, with these paper bag crafts!
Folded paper crafts – these will keep the kids entertained for hours!