Little kids love brightly colored flowers and my Sunflower paper craft for preschool is a huge hit with younger and older children.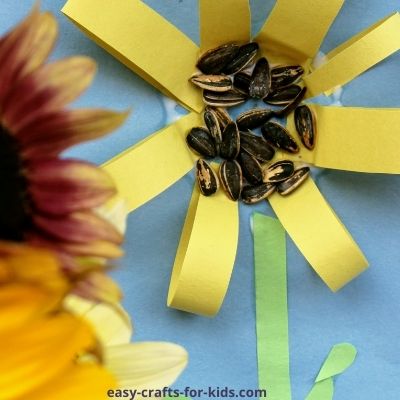 Different flowers bloom at different times of the year. We have beautiful daffodils during Spring and of course the poppy in November. Sunflowers tend to bloom in August. There are hundreds of different flowers near our house at our local garden centre and my kids are fascinated by all the different colors.
My easy flower crafts for kids are so much fun and not only teach kids fine motor skills and creativity but also help them learn the names of different flowers.
Both my kids planted some sunflower seeds in April and now that we are into August we have them in bloom. We love how tall they grow! My children always have a competition to see who's can grow the tallest.
Find out how to make a paper sunflower step by step below with my easy to follow craft instructions and images.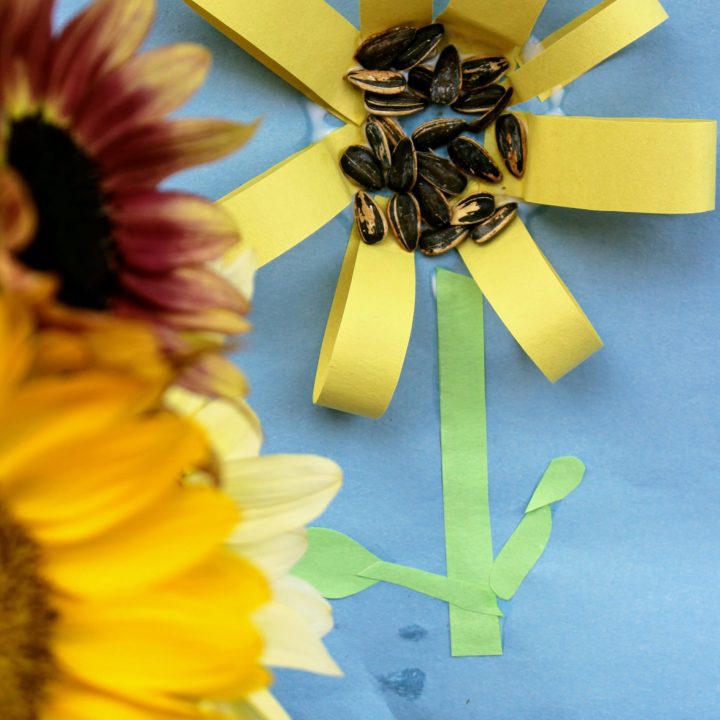 Sunflower Paper Craft for Preschool
Materials
Sunflower Seeds
Green, yellow and black or blue construction paper
Scissors
Pritt Stick
Instructions
Step 1

Encourage your child to cut long strips of yellow paper. You can also cut some paper too and make a separate paper sunflower craft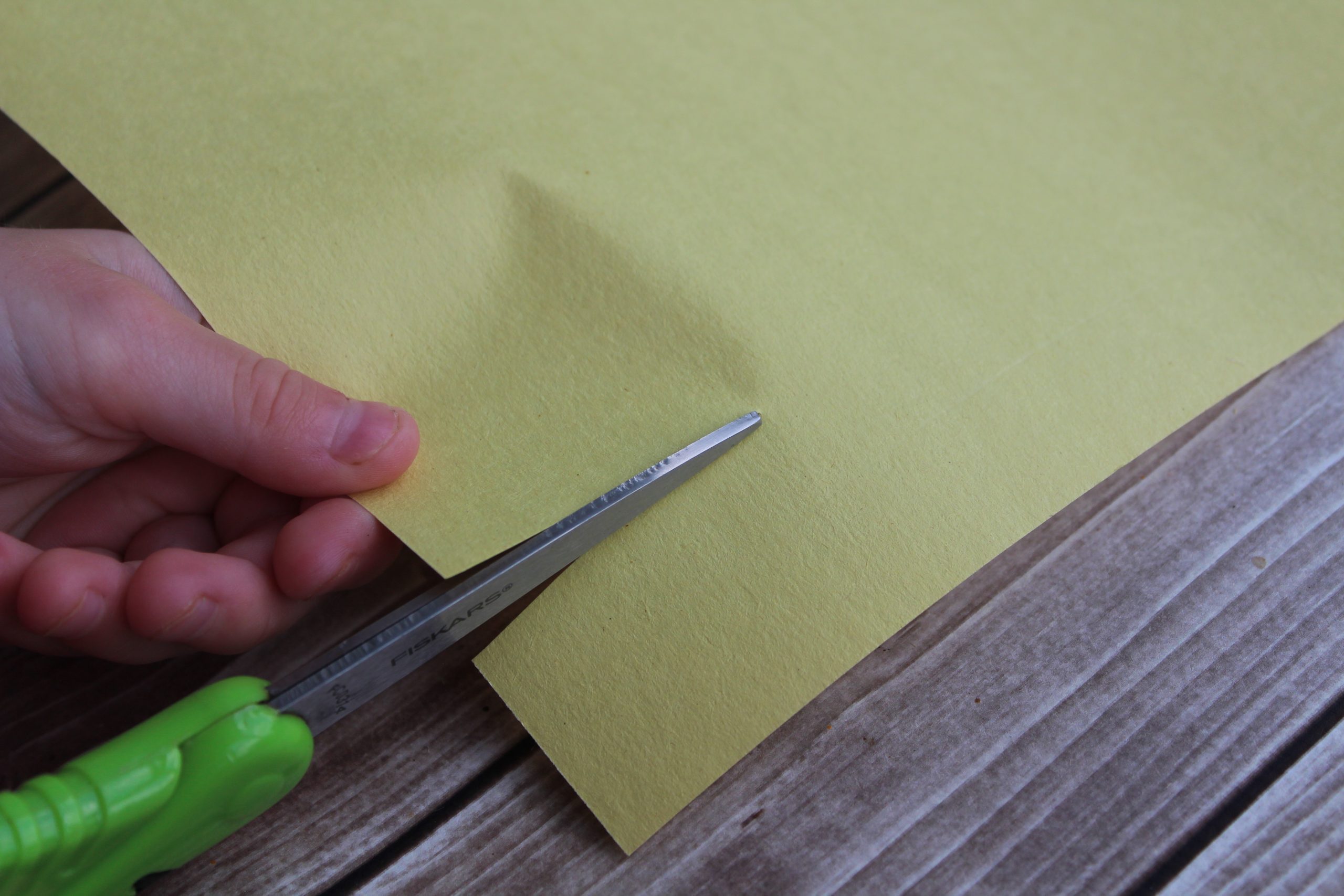 Step 2

Fold the paper strips in half and cut each strip a second time.

Step 3

Create a circle of glue in the center of the black or blue construction paper to make the head of the sunflower.

Place the strips of paper around the circle of glue.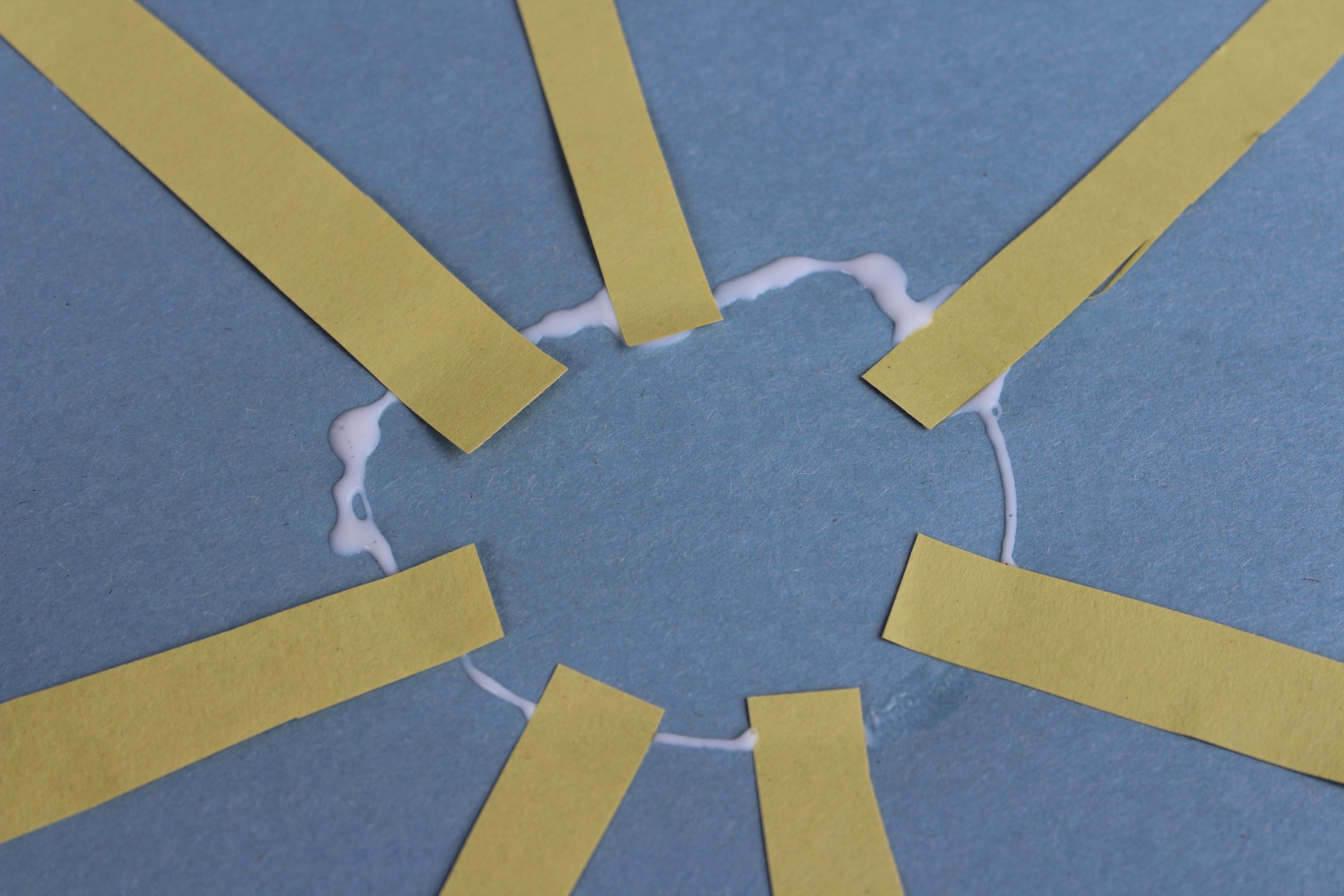 Why not get your child to count how many strips there are!! I love incorporating counting into my crafts

Step 4

Next, add a second circle of glue on top of the original circle, covering the newly laid yellow strips of paper.

Loop each strip up towards the center, press firmly for a second before moving to the next strip.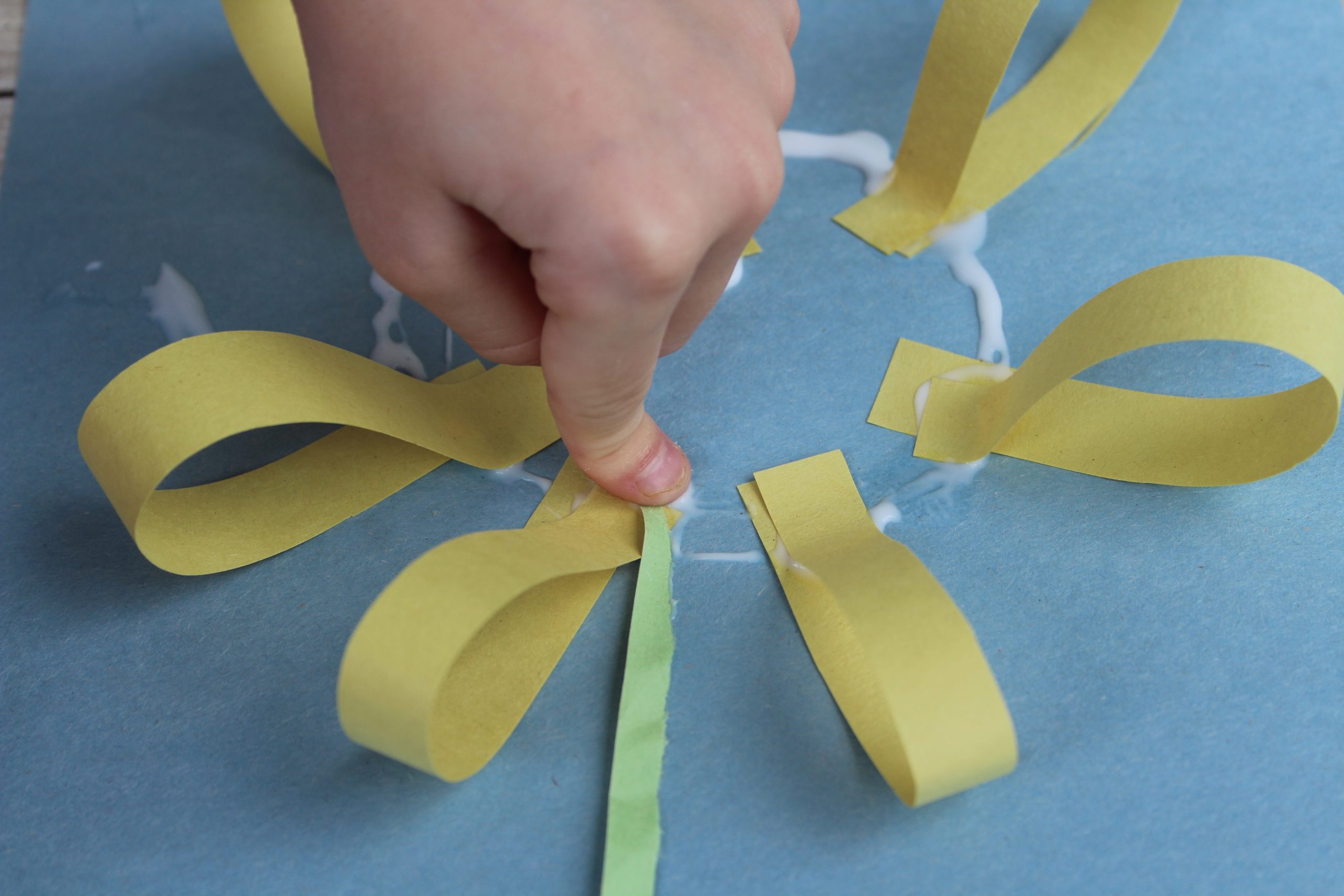 Step 5

Add a generous amount of glue in the center of the yellow paper loops.

Sprinkle on sunflower seeds, spreading them out to fill in the center of the flower.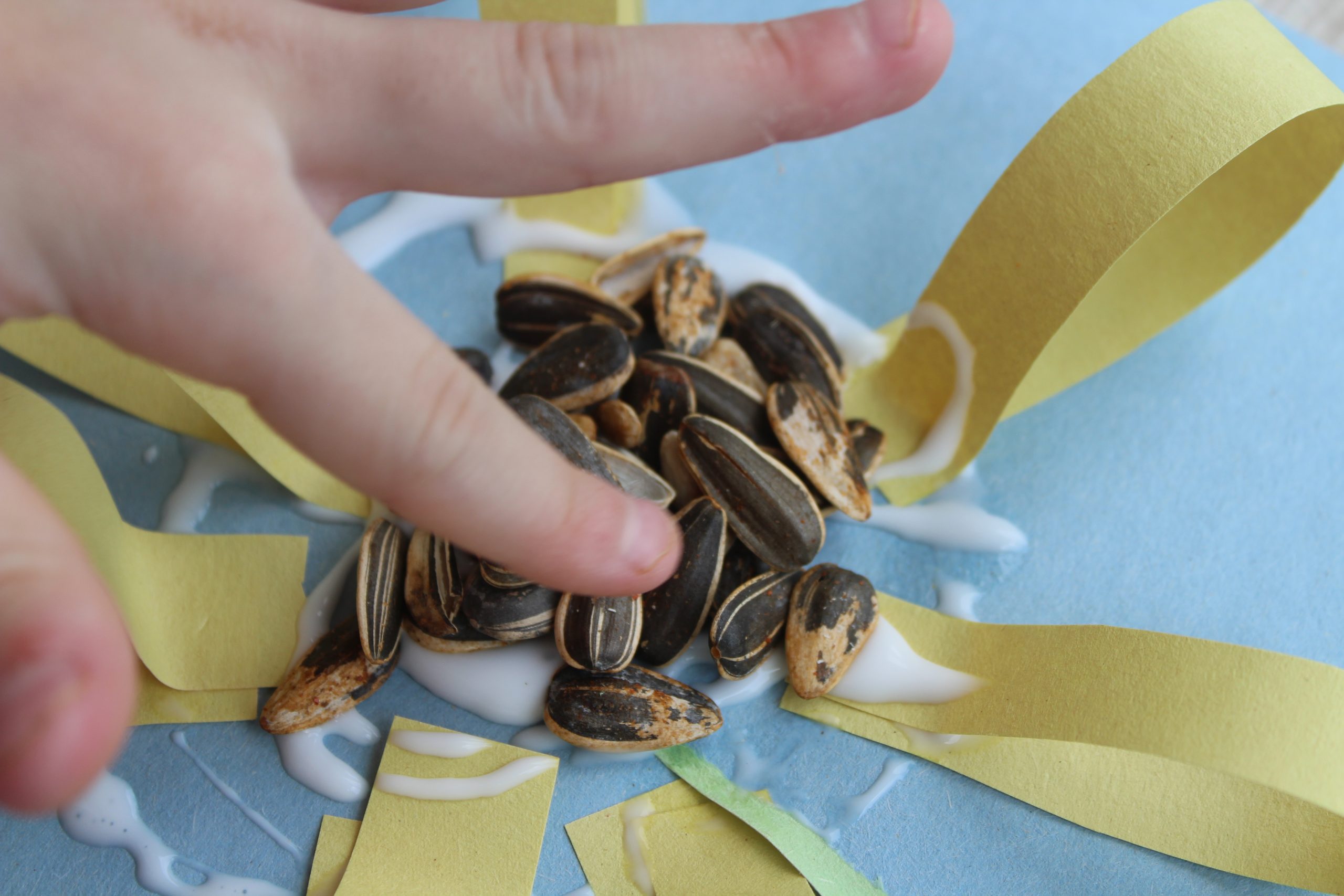 Step 6

Invite your child to cut a stem and leaves from the green paper.

Glue the stem and leaves on the paper.

Allow to dry and stick on the wall

What will you do with your completed Sunflower craft? How about you make several of them and make a really large picture. You could also add some grass. Mum can proudly display this on the wall.
You could also use it for the front cover of a greeting card if you stick it onto some cardstock. Flower pop up cards are hugely popular for Mother's Day and Spring Birthdays.
If you love this you might also want to try and make some red roses from paper
My pipe cleaner flower bouquet is also a huge hit
Do you like this Sunflower Paper Craft for Preschool?