Winter is a great time to do lots of excellent animal crafts. My Penguin paper plate craft has moving eyes and is a huge hit with kids!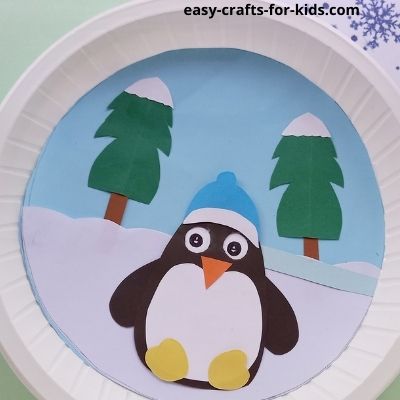 Penguins have got to be one of the most adorable Artic animals out there. My kids love seeing them at the Zoo. Sometimes they get to watch them being fed fish.
Unfortunately we only get to see them once or twice a year, which is not enough. The good news is that this cute Penguin craft can be with kids at all times.
It is a pretty picture and is interactive in the fact that you can make the penguins eyes roll around! Great for pretend play. I always encourage my kids to think what is on the penguin's mind when he moves his eyes. Is he tired or looking for food?!
If you love penguin crafts then you should make my mosaic penguin which is suitable for preschool kids. Older kids might enjoy making my cute bookmarks with penguins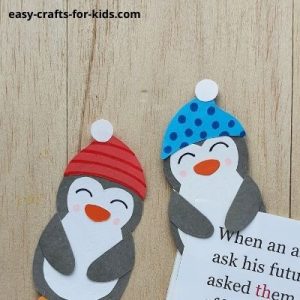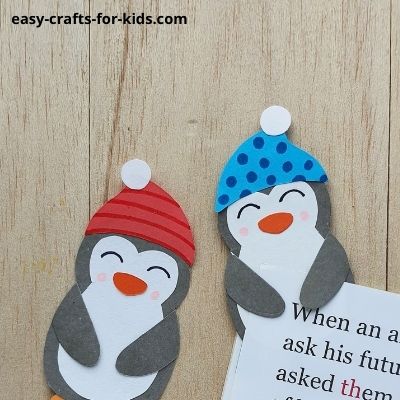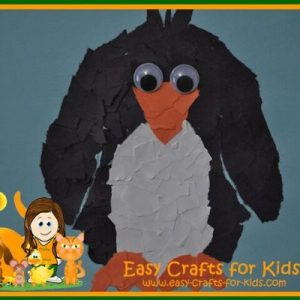 My easy craft procedure will help you recreate this easy Winter paper plate craft.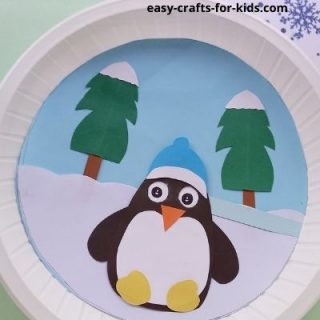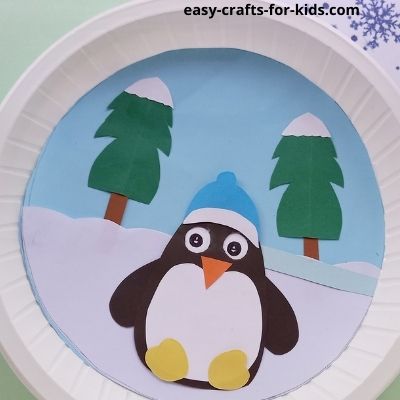 Moving Eyes Penguin Paper Plate Craft
This easy Penguin paper plate craft has moving eyes and makes a pretty Winter picture
Materials
Colourful Cardstock Papers.
Colourful Craft Papers.
Pencil.
Ruler.
Scissors.
Marker Pens.
Glue.
paper Plate.
Instructions
Step 1:
Fetch the supplies and print out the PDF templates.

Use the templates to trace and cut out the pieces for the penguin from cardstock or craft papers.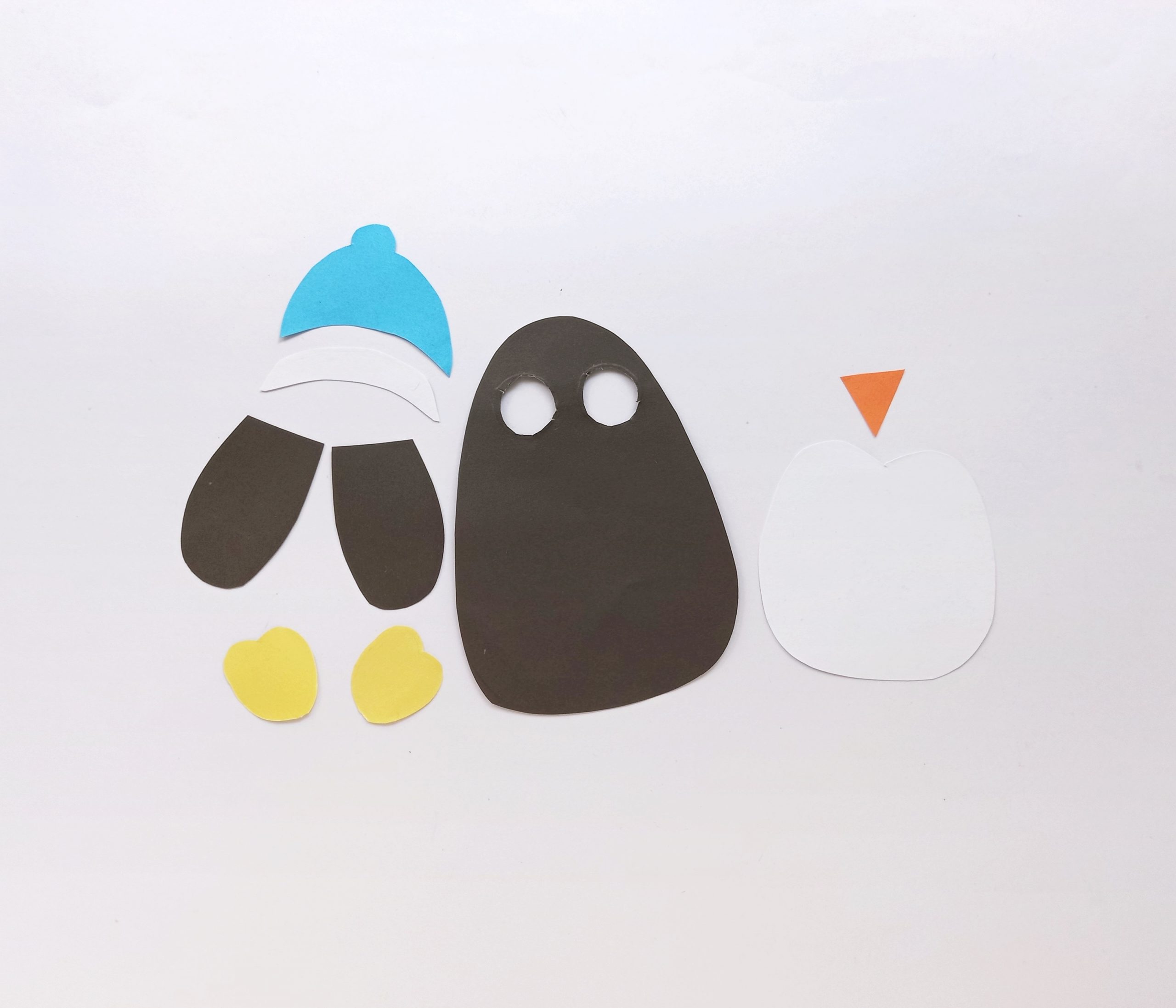 Step 2:
Glue the white belly over the penguin's body.
Step 3:
Next, glue the penguin's feet and the beak.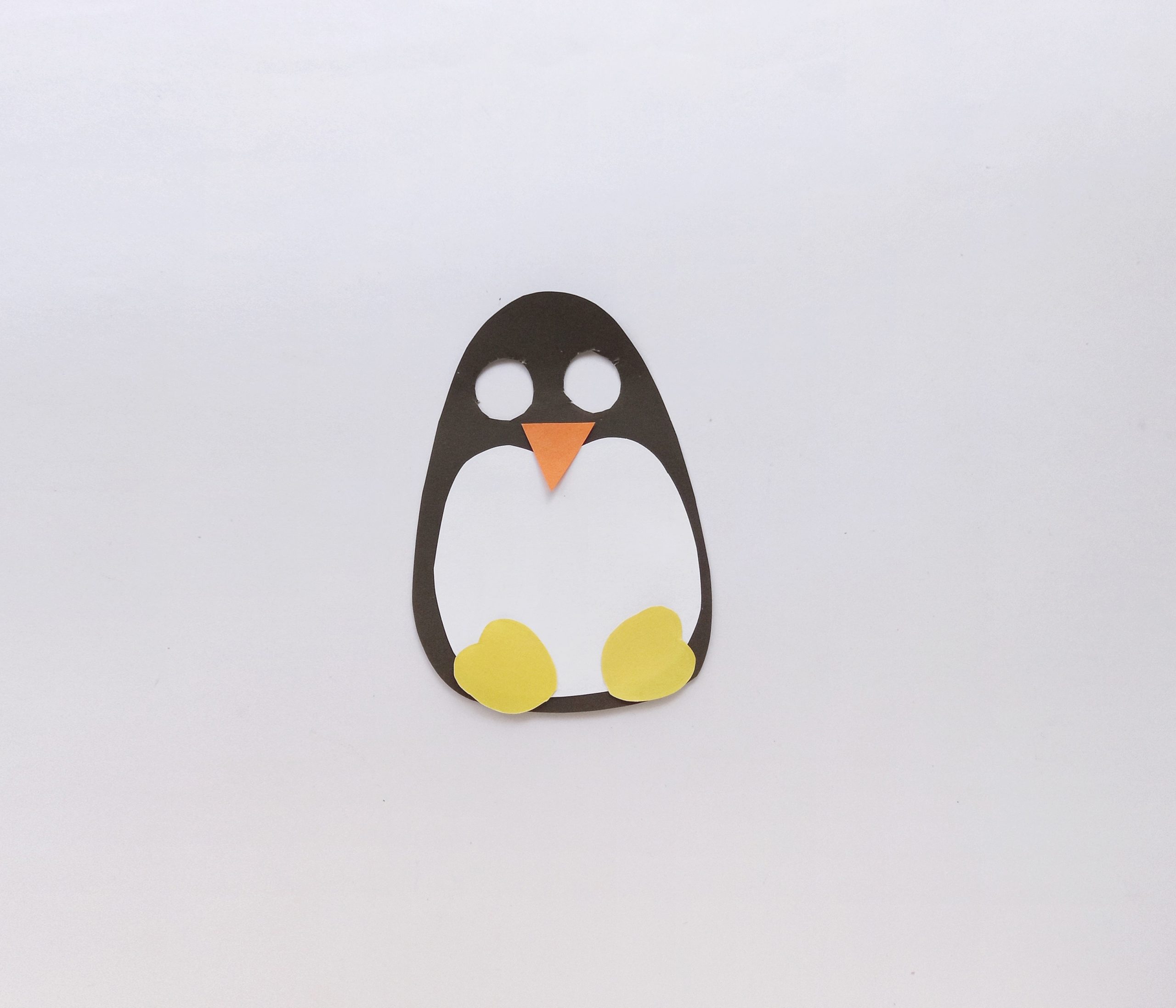 Step 4:
Cut out the backgrounds from the template for your paper plate.
Step 5:
Place the backgrounds inside the paper plate.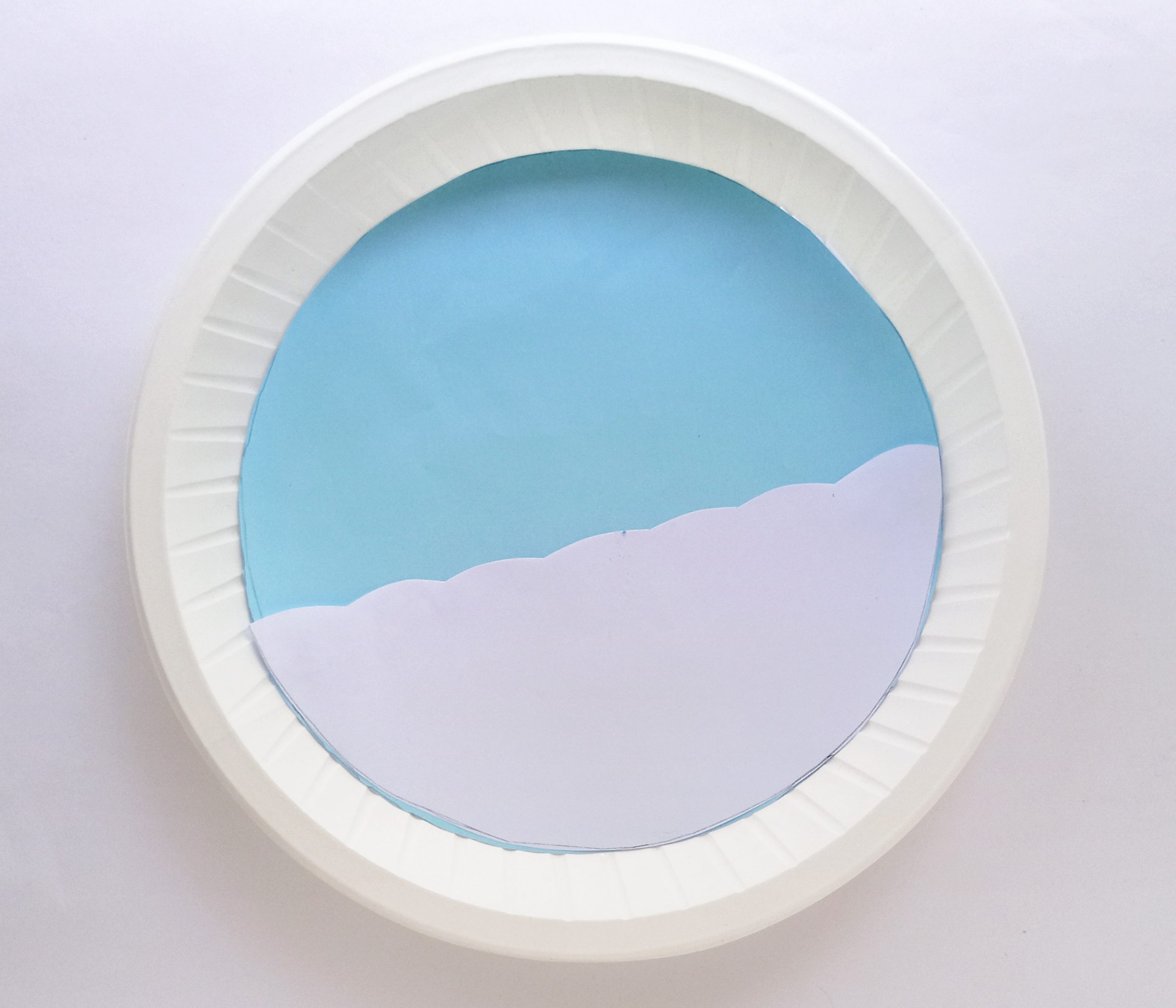 Step 6:
Then, glue the trees on the background as well.
Step 7:
Cut out the penguin's eyes from the template and glue a long cardstock paper to it.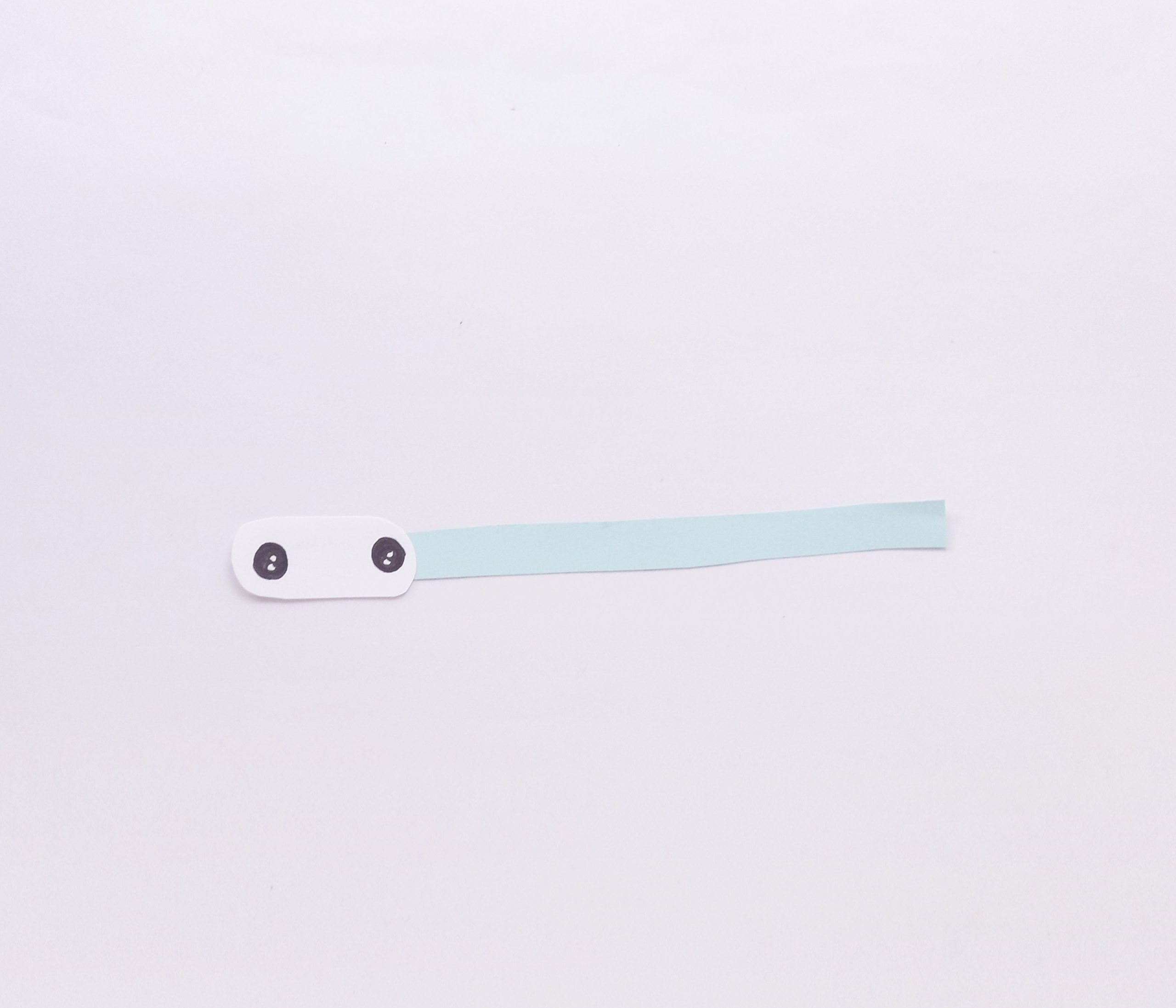 Step 8:

Place the penguin inside the paper plate, and then put the eyes through the eye socket.
You will need to cut a slit on the edge of the plate to put the eyes through.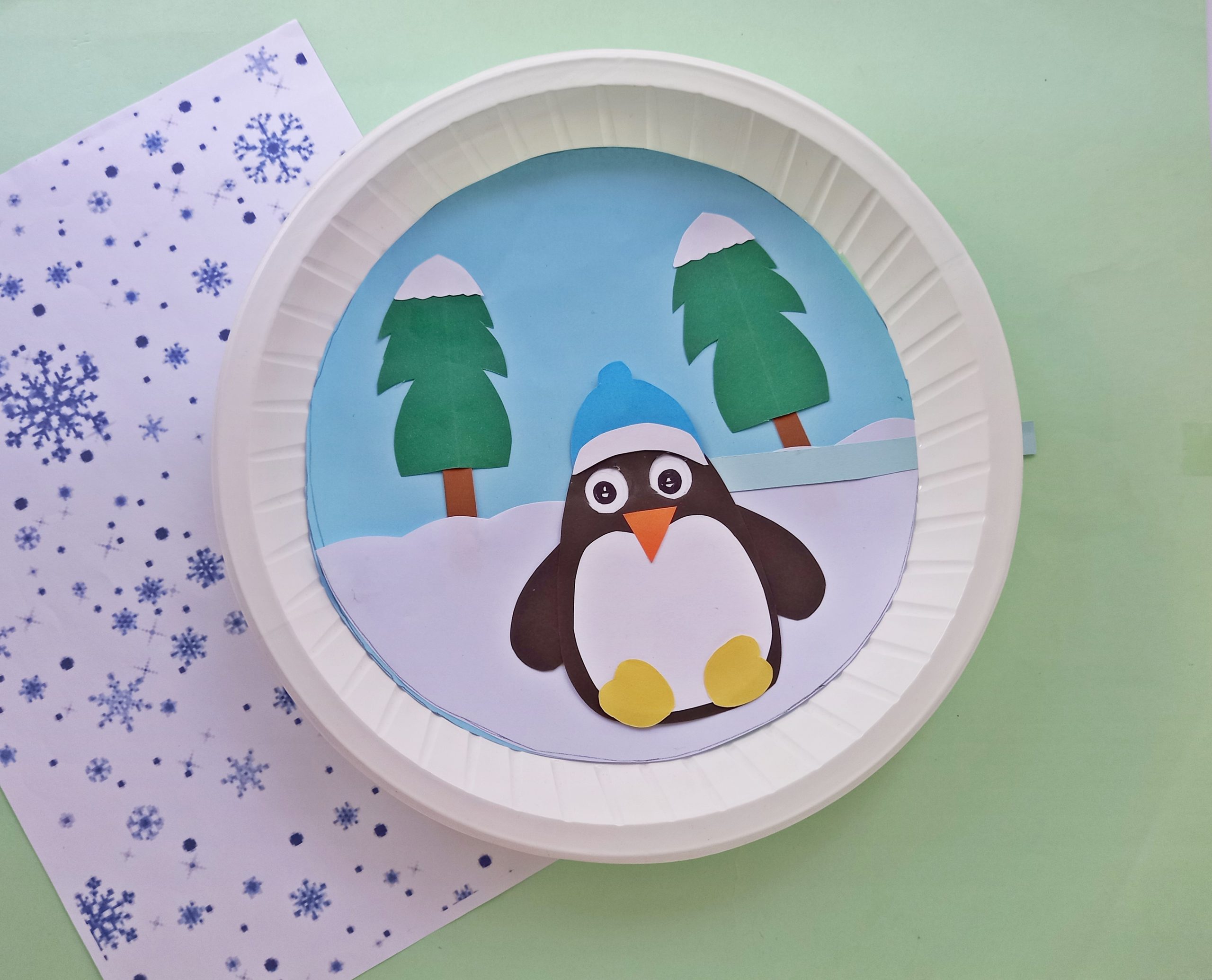 Can you think of some other things you might add to this Winter scene? How about some falling snow.
You could add some small white pom poms to represent this!
I love crafts with moving eyes like my paper plate squirrel and paper plate pirate
Please print out the template to recreate this Winter scene with a penguin:
Paper Plate Penguin Craft Template
Do you like this Moving Eyes Penguin Paper Plate Craft?