My house is full of craft materials and one type we like to use all the time are easy pipe cleaner crafts for kids. These are brilliant as they come in a multitude of colors and they can be cut, bent and twisted to form almost anything.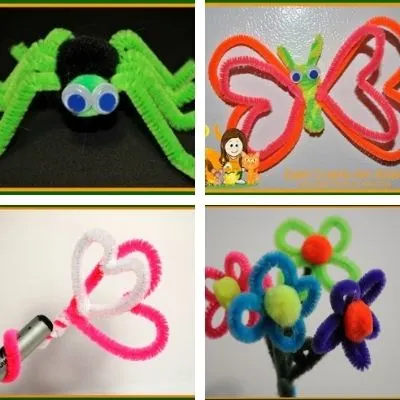 Easy Pipe Cleaner Crafts for Kids
Pipe cleaners used to be called chenille stems and some stores still use this term. You can find these in all good craft stores, in toy shops and even supermarkets.
They are basically a long thin wire covered with fluffy colored material. I always find the shops store these in different colors depending on the season.
During Spring there is an abundance of pastel shades, at Christmas there are lots of green, red and gold and all year long you can get bright colors!
You can use these alone or use them in combination with other materials such as popsicle sticks, pom poms, colored craft papers, paper plates and toilet paper roll tubes to complete craft projects.
So what can you make with pipe cleaners?
I have made butterflies, flowers, Christmas tree ornaments, magnets and pencil toppers to name a few of my creations.
Pipe Cleaner Crafts for Kids
Easy pipe cleaner crafts for kids are so much fun! There are so many different things you can make with chenille stems.

Can you think of more pipe cleaner craft ideas? How about some animals? Could you make a Princess using them? How about some vehicles!
You could glue your designs to the front of cardstock and make them into a Happy Birthday card! Alternatively you can use them for pretend play.
I do plan on making lots more things to share with you in the next few months.
Do you like these Pipe Cleaner Crafts for Kids?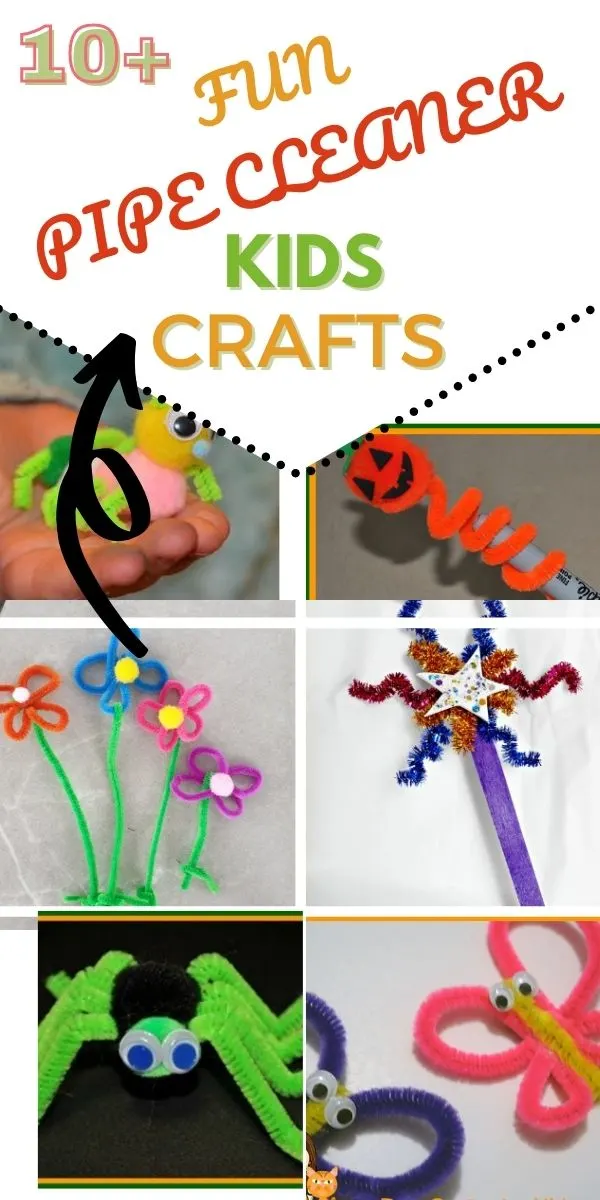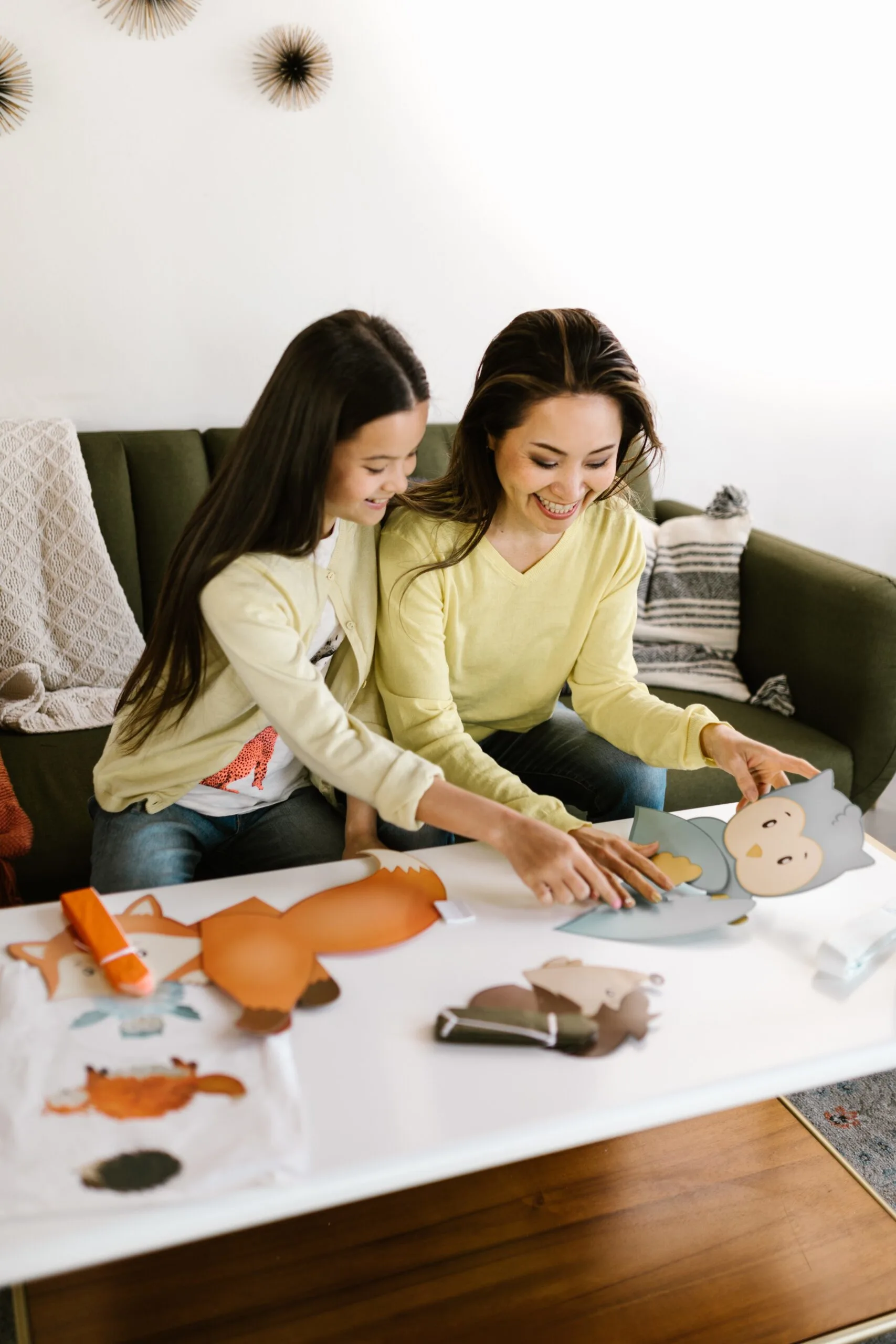 Hi there, I'm Laura an avid kids crafter with two little ones of my own to keep entertained! I have been doing kids crafts since 2018! Here at Easy Crafts for Kids you can find seasonal crafts for all age groups, as well as drawing tutorials, coloring pages and some other fun printables!