Summer is the best time to do some great Hot Air Balloon crafts for kids! I mean what is better than imagining yourself floating in the sky in a hot air balloon taking in the view below and all around!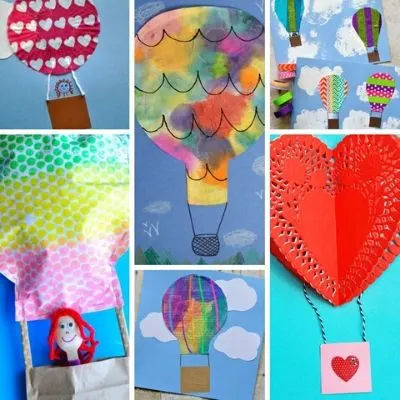 How to Make Hot Air Balloon Craft for Kids
Hot Air balloons are a different way to explore the skies and are a fun event for all the family! It must feel pretty magical and is something I must do with my children.
Why not celebrate Hot Air Balloon on June 5th with some cool activities to keep kids busy!
I have 25 Hot Air Balloon arts and crafts for kids to enjoy below! Some of these involve paper, some use buttons and others use cupcake liners!
Many of these are already in your cupboards at home making it an easy craft hot air balloon idea for Mums in a rush! Get raiding your drawers to find all your spare materials, because you can use almost anything for this activity!
Hot Air Balloon Craft Ideas for Kids
Hot Air Balloon Crafts for Kids
These hot air balloon crafts for kids are ideal for Spring and Summer! They suit preschool and older kids!

Which of these was your favorite way to craft hot air balloon?! They all look so pretty and so much fun. You might decide to do several of these depending on what materials you have to hand! You could make one of these every day during June!
More Hot Air Balloon Craft Ideas
You might even mix n match some of the ideas above to come up with a brand new one of your own! That is exactly what I am planning on doing! But I have lots of other great suggestions below!
How about making a hot air balloon luminary, which you can proudly display on your bedroom window! All little kids love making lanterns (my haunted house lantern is extremely popular).
You could also make a garland or a banner with lots of different colored balloons?! Perfect decor for a Summer party.
How about a mobile?! We love making pretty mobiles here at Easy Crafts for Kids!
Please check out my massive list of Summer crafts for kids if you need more ideas to keep them entertained.
Do you like these Hot Air Balloon Crafts for Kids?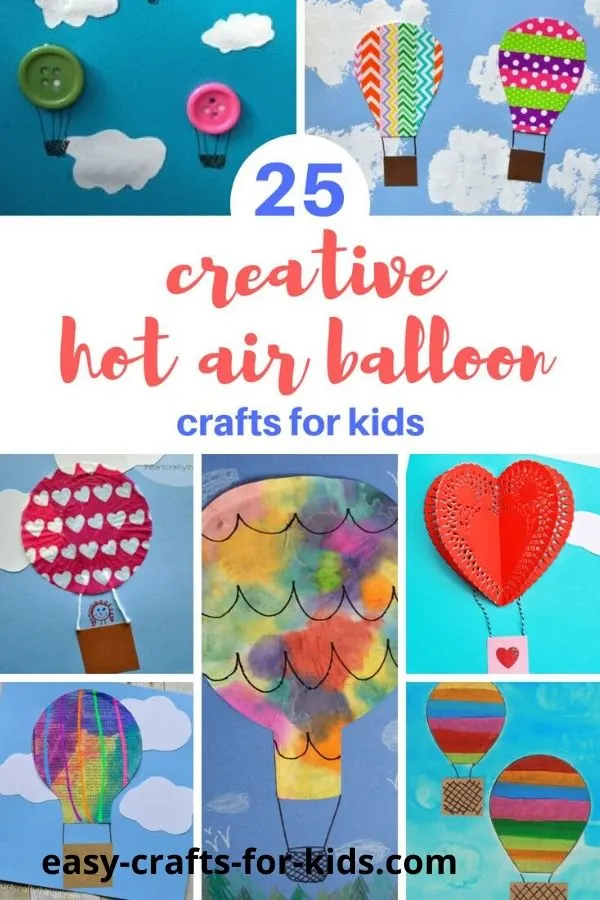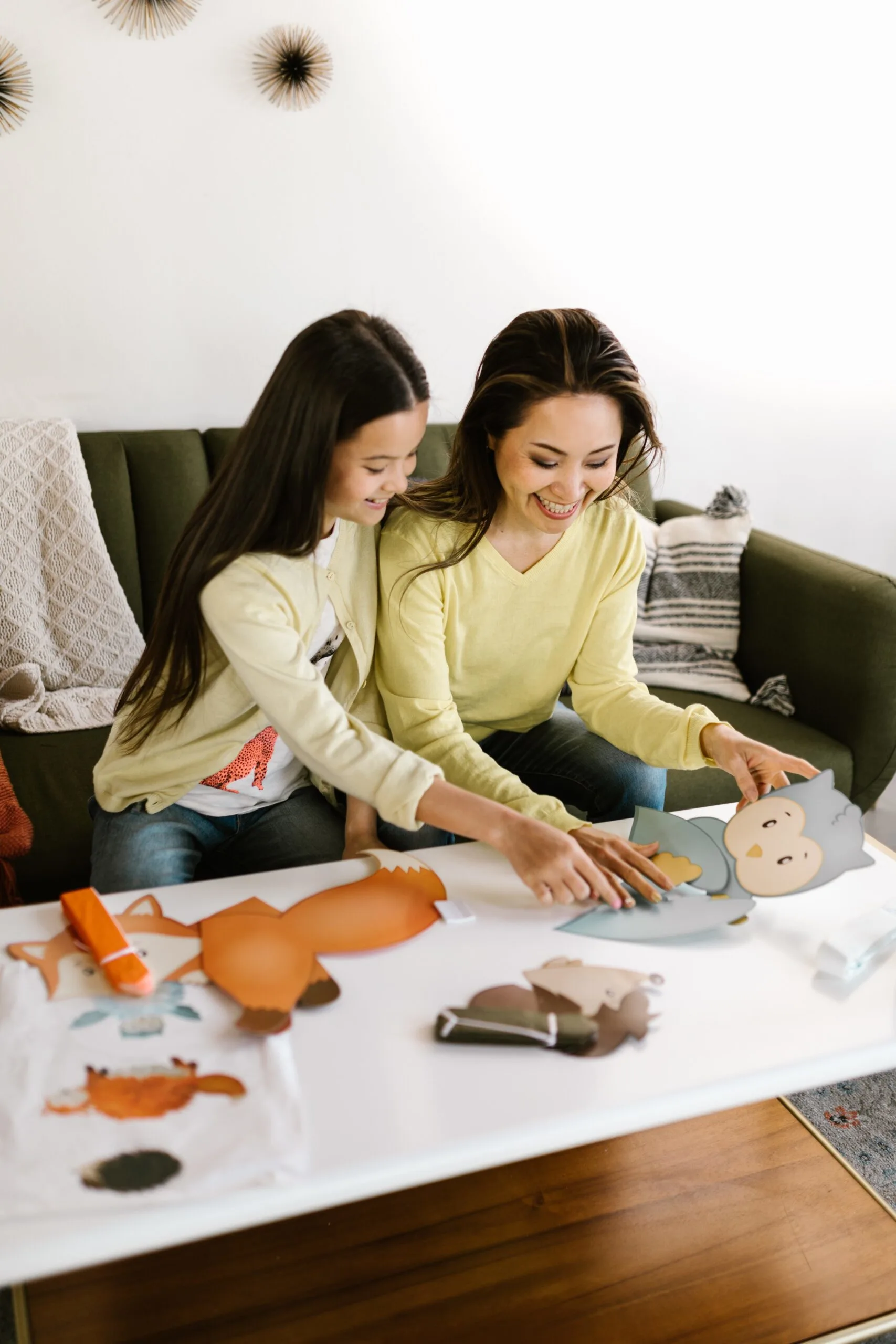 Hi there, I'm Laura an avid kids crafter with two little ones of my own to keep entertained! I have been doing kids crafts since 2018! Here at Easy Crafts for Kids you can find seasonal crafts for all age groups, as well as drawing tutorials, coloring pages and some other fun printables!